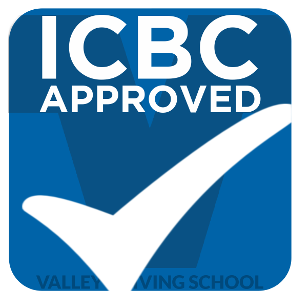 Student Resources For Driver Training & ICBC Licensing
Whether you're starting your driving journey or leveling up your existing driving skills, hands-on practice is not the only component to obtaining a driver's licence.

Here are some useful resources you might need along your driver licensing journey as well as helpful resources for managing your car insurance, ICBC claims and more!
---
---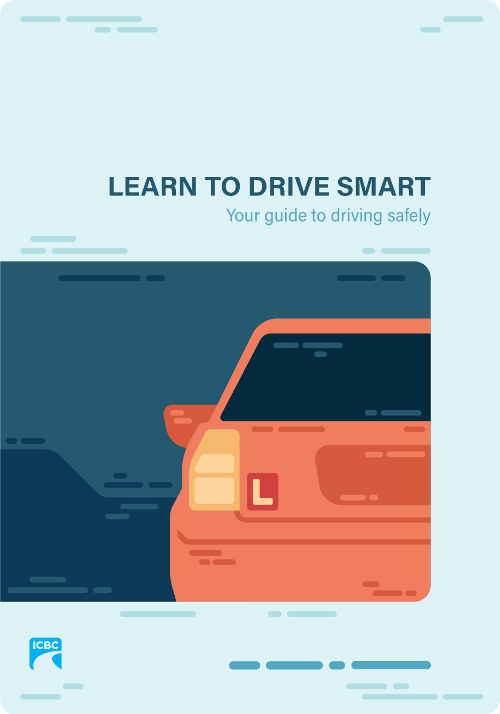 Our Helpful Guides For Drivers
There is a lot to learn when it comes to safe driving. Take advantage of our vast library of helpful guides to empower you with making informed decisions depending on a potential on-road situation.
From setting rules with new teen drivers, exploring potential on-road scenarios, to considerations on driving in different road conditions, we've got you covered!
Driver Guides
Rules & Regulations
Licensing Guides
---
---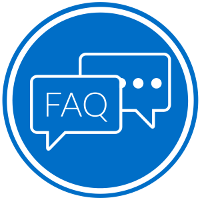 Frequently Asked Questions (FAQ) About Driving Lessons
With over 65 years behind the wheel, helping new to experienced drivers, we are your Fraser Valley and Lower Mainland experts! Explore some of the most commonly asked questions about driver training, riding lessons and your driver's licence.
Car Lessons FAQ
Truck Lessons FAQ
Motorcycle Lessons FAQ
Instructor Training FAQ
---
---
Practice (tests) Make Perfect!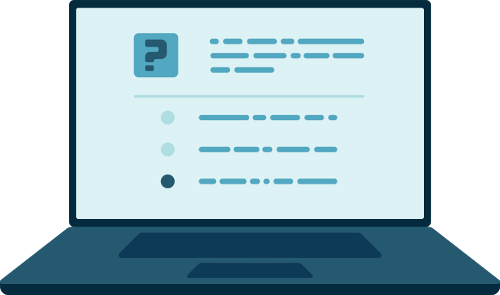 Gearing up for an ICBC knowledge test? At Valley Driving School, we work in collaboration with ICBC as an approved training provider and offer prep and practice tests for every class of licence.
Get ready to confidently pass your ICBC knowledge tests by testing your understanding with our practice tests!
Car Practice Tests
Truck Practice Tests
Motorcycle Practice Tests
Instructor Training Practice Tests
Class 1 Practice Tests
Class 2 Practice Tests
Class 3 Practice Tests
Class 4 Practice Tests
Air Brake Practice Tests
Code 7 Practice Tests
---
---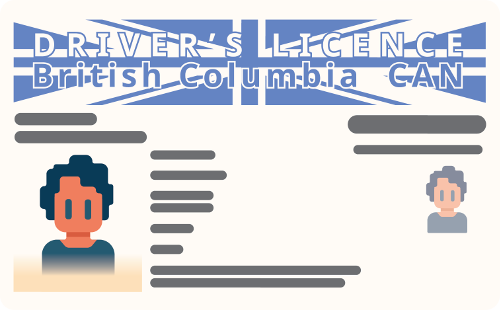 Official ICBC Resources
As the auto insurance provider to BC motorists, ICBC has a number of official resources to help you along your driving journey. Access the official training documentation we use to help our students expand their knowledge along with helpful links and resources for other services managed by ICBC.
Learn To Drive Smart - Study Guide
Driving Commercial Vehicles - Study Guide
Turning Up For Riders - Study Guide
Tuning Up For Drivers - Study Guide
ICBC Official Website
Book a Knowledge Test
Book Your Road Test
Resources For New Drivers
---
---
Resources For Locations Across The Fraser Valley
Valley Driving School has been serving the greater Fraser Valley for over 65 years. We have experienced and knowledgeable Instructors and reliable training vehicles in a number of major cities near you! Here are the top resources our students and business partners find helpful when working with us.
---
Abbotsford
Abbotsford is one of the fastest growing cities in BC and is situated on the Fraser River, making it a popular destination for fishing and recreation. Visitors to Abbotsford can also enjoy the city's many parks and trails amongst its growing cityscape. With a population of over 149,000 people, Abbotsford is one of the largest cities in the Fraser Valley region.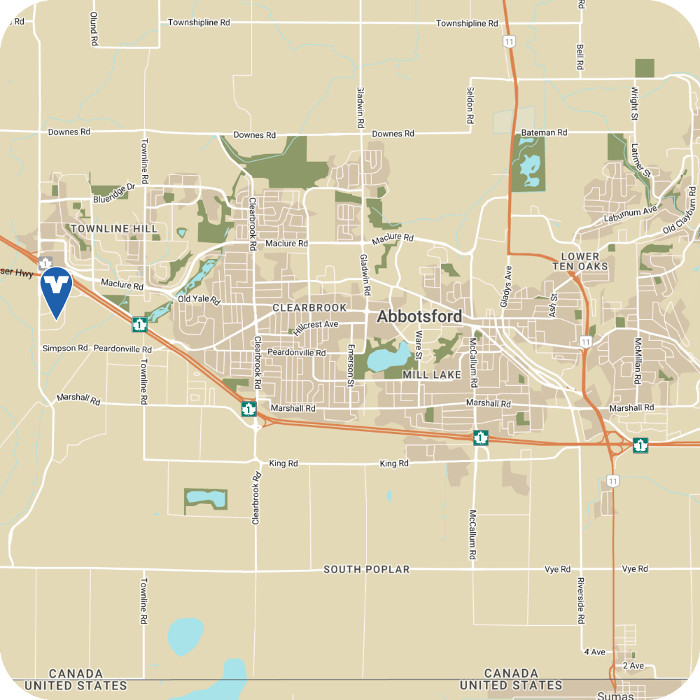 Book driving lessons with us:
ABBOTSFORD
2639-D Progressive Way
Abbotsford, BC V2T 6H8
PH: 604-859-9776
ICBC Locations:
ICBC Driver Licensing
31935 South Fraser Way #150,
Abbotsford, BC V2T 5N7
ICBC Claim Centre
2885 Trethewey St,
Abbotsford, BC V2T 3R2
---
Chilliwack
Chilliwack is located 100 kilometers east of Vancouver and has a population of about 93,000 people and is the 11th largest city in the province. The city is known for its agriculture as well as its outdoor recreation opportunities. Chilliwack also has a thriving arts community and is home to several festivals throughout the year.
Book driving lessons with us:
CHILLIWACK
PH: 604-795-9939
ICBC Locations:
ICBC Driver Licensing (Road Tests Only)
46052 Chilliwack Central Rd,
Chilliwack, BC V2P 4Y8
Service BC Centre Chilliwack
45467 Yale Rd #1
Chilliwack, BC
(604) 795-8415
---
Coquitlam
Coquitlam is a vibrant and growing city located in the Lower Mainland region of British Columbia. With a population of over 148,000, Coquitlam is the sixth largest city in the province. The city is home to a diverse mix of people and businesses, and is a great place to live, work and play. Coquitlam offers something for everyone, from its lively arts and culture scene to its ample outdoor recreation opportunities.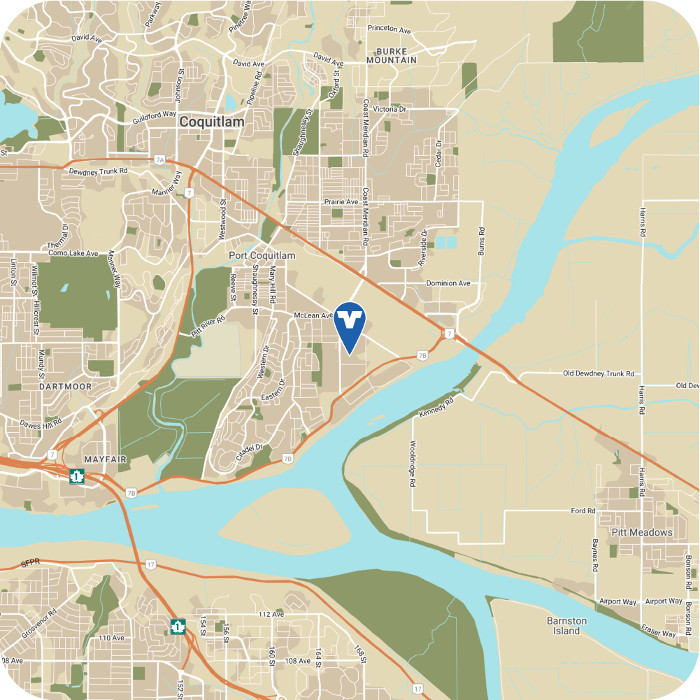 Book driving lessons with us:
COQUITLAM
#104, 1680 Broadway St
Port Coquitlam, BC V3C 2M8
PH: 604-941-9477
ICBC Locations:
ICBC Driver Licensing
930 Oxford Connector,
Port Coquitlam, BC V3C 0A4
Phone: +1 800-950-1498
ICBC Claim Centre
100 Blue Mountain St,
Coquitlam, BC V3K 1A2
Phone: (604) 525-0511
ICBC Centralized Estimating Facility
1575 Hartley Ave,
Coquitlam, BC V3K 6Z7
Phone: (604) 777-4500
---
Langley
Langley, British Columbia is a beautiful and historic city located in the Fraser Valley. The city is home to a number of attractions, including the Cascades Casino, Langley Events Centre, and a variety of parks and trails. Langley is also a great place to enjoy a variety of activities, from shopping and dining to hiking and biking.
Book driving lessons with us:
LANGLEY
#110, 9295 - 198 Street
Langley, BC V1M 3J9
PH: 604-513-5884
CAREER CENTRE
27078 56th Avenue
Langley, BC V4W 1N9
PH: 604-856-0115
ICBC Locations:
ICBC Driver Licensing
19950 Willowbrook Dr j7,
Langley Twp, BC V2Y 1K9
---
Surrey
Surrey is located on the south end of the Fraser River and is the province's second-largest city by population after Vancouver. Surrey is a member municipality of Metro Vancouver and the regional government for the wider Greater Vancouver area. The City of Surrey was incorporated in 1879 and has grown to become one of the largest cities in British Columbia, with a population of 568,322 as of 2021.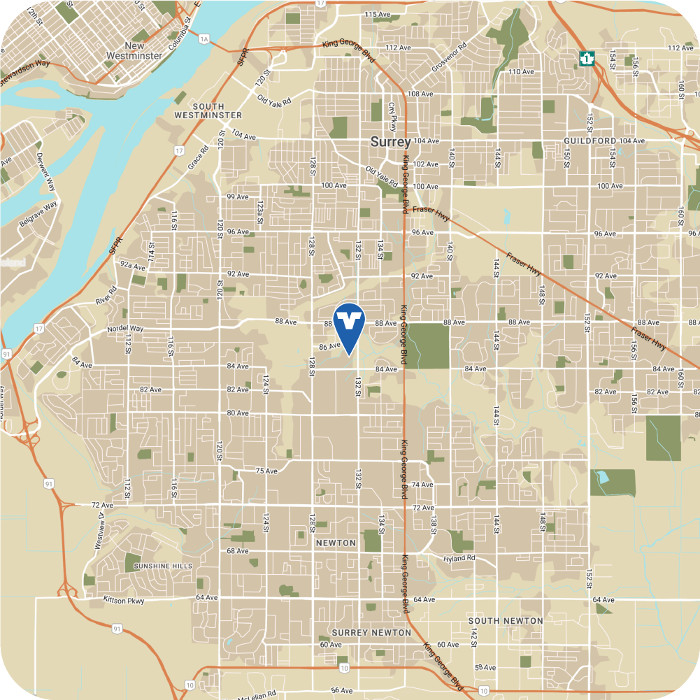 Book driving lessons with us:
SURREY
8513 132nd Street
Surrey, BC V3W 4N8
PH: 604-596-6320
ICBC Locations:
ICBC Driver Licensing
13426 78 Ave,
Surrey, BC V3W 8J6
Phone: +1 800-950-1498
ICBC Driver Licensing
15285 101 Ave,
Surrey, BC V3R 9V8
Phone: +1 800-950-1498
ICBC Claims Centre
10262 152A St,
Surrey, BC V3R 6T8
Phone: (604) 584-3211
ICBC Claims Centre
13665 68 Ave,
Surrey, BC V3W 0Y6
Phone: (604) 597-7600
---