truck training
Code 7 practice tests
Planning to haul a recreational house trailer that exceeds 4,600kg gross vehicle weight (GVW)? You'll need to upgrade your current licence to include a House Trailer Endorsement (code 7). However, if your trailer or vehicle has air brakes, you'll need to upgrade to a class 1 licence with an air brake endorsement (code 15).
Your first step in adding the heavy trailer (code 7) endorsement to your licence will be to obtain a code 7 learner's licence by successfully completing an ICBC knowledge test. You can prepare for your upcoming knowledge test by studying the ICBC Towing a Recreational Trailer manual and then testing your knowledge with our online practice tests. The practice test is a great tool to prepare you for the ICBC Learners licence test.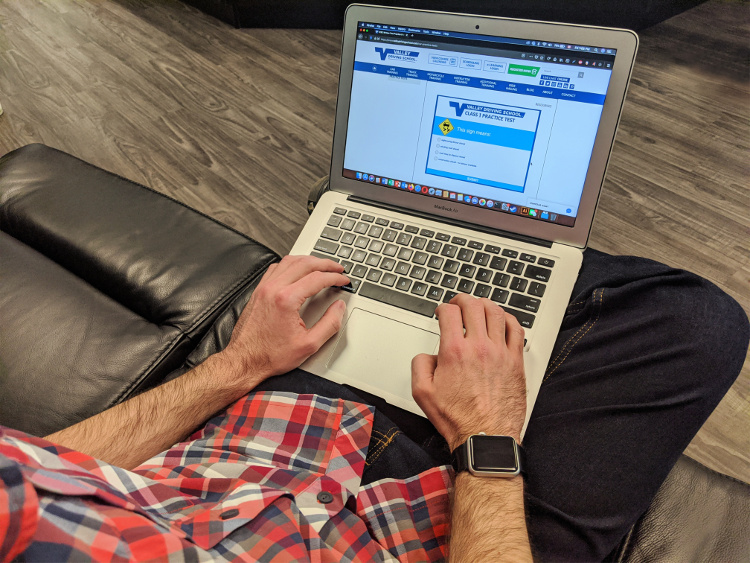 Our in-house education department has prepared hundreds of questions, comparable to the questions ICBC will use on the official code 7 knowledge test, to test your understanding of BC's road rules and regulations while towing an overweight trailer. Take the practice test as many times as you would like to test your knowledge and understanding!
Our practice test also features a Resources section, where you can read and review passages from the ICBC Towing a Recreational Trailer manual, to clarify any information for your upcoming ICBC code 7 knowledge test.
Need more practice? We offer unique one-on-one or small group training sessions to help provide drivers with an understanding of the course material and key concepts required for the successful completion of the ICBC knowledge test. You can also try other knowledge tests for even more preparation!