CAR TRAINING
INDIVIDUAL LESSONS

Individual lessons and simulated road tests are a valuable resource for students who want to brush up on their driving skill sets prior to taking or scheduling an ICBC road test. Individual lessons are available to provide students with direct access to our knowledgeable Instructors who will study driving skills and give valuable feedback.
Valley Driving School's Individual Car lessons offer flexibility based on each students' one-of-a-kind needs with both 60-minute and 90-minute sessions available. The advantages to these options are unique to individual student learning styles and play an important role in the effectiveness of Individual lessons.
60-minute lessons offer students more on-road and Instructor exposure (three 60-minute sessions vs. two 90-minute sessions), which allows more opportunities to practice at home and develop skills in between sessions. In addition, 60-minute lessons allow students to remain energized and involved during shorter and focused instruction periods.
90-minute lessons cater to students who are more experienced and proficient drivers, who want to gain some valuable experience driving outside of their everyday surroundings and comfort zone. With the additional time Instructors can take students outside their normal training areas, preparing them for a lifetime of safe and confident driving.
On-Road Instruction - $89/hr
---
road test preparation & vehicle rental
Your vehicle needs to meet all legal and safety standards prior to having an ICBC road test conducted. Valley Driving School guarantees our road test car rental vehicles meet all ICBC standards so there will be no surprises on your big day. Our vehicles are available for use whether you have a previously scheduled road test or you would like us to schedule a road test on your behalf.
Further to the assurance of a mechanically sound vehicle, renting the same vehicle that you've completed your driver training in offers a distinct advantage to students, in that they are already comfortable understanding the vehicle's dynamics and operational controls.

A warm-up lesson to brush up on your driving skills and familiarize yourself with the vehicle controls is also included. We will pick you up prior to your test and drop you off at your home, work or school after completion with this program.
Road Test Preparation & Vehicle Rental - $199
---
create your own
Start with an individual lesson to experience the value of our qualified Instructors and from there we'll work together to determine the best path for you. No pressure, no obligation, just quality training at a fair price.
---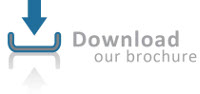 *GST and ICBC fees are not included in our Car Training pricing