---
---
⚠️ Instructor Training Courses are currently reserved for Valley Driving School new hires ⚠️
Interested in working with us?
Email us to apply - course sponsorship opportunities available.
---
Due to overwhelming demand, spaces in the Instructor Training Courses
for the general public are SOLD OUT for 2023.
Email us for 2024 course details.
---
---
instructor training
TRUCK INSTRUCTOR training course
Valley Driving School is one of the largest and most respected driving schools in British Columbia, and the only driving school in the province approved by ICBC to train Instructors of all classes of licence. We not only train Instructors for our company but for our competitors as well.
the instructor course
Our comprehensive Truck Instructor Training Course blends a unique union of practical on-road driving experience with valuable in-class theory instruction. Our Instructor Training Course covers a variety of truck training skills and maneuvers to ensure our trainees acquire the expertise to elevate students beyond industry standards.
Some of the topics taught and discussed are: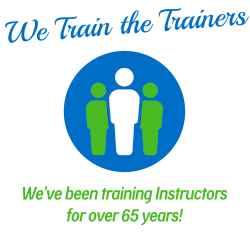 Current laws and regulations
Student learning curves
Observation skills
Effective communication techniques
Coaching techniques
Advanced skill development
Troubleshooting
Teaching basic and complex maneuvers
MELT Orientation Course (MOC)
Effective driver trainers of all licence types need to be more than just good drivers. Truck Instructors need to take their effectiveness to the next level, given the size, presence, and responsibility that truckers and their vehicles command on the road. Our Truck Instructor Training Course develops the next generation of drivers and the Instructors who train them.
Truck (Class 1) Instructor Training Course (54 hours) - $6400
Truck (Class 1-5) Instructor Training Course (159+ hours) - $13800
Eligibility
In order to qualify for the Valley Driving School Car Instructor Training Program, a candidate must possess a valid class 1 licence for a minimum of three years, with a safe driving record. Candidates must also submit a medical exam and criminal record check. They must also be free from any outstanding debts with ICBC, such as tickets, bridge tolls, etc. Candidates can begin their application process by contacting ICBC to determine whether they are a suitable candidate. ICBC will then provide candidates with written approval to attend a Truck Instructor Training Program.
ICBC requires potential Instructors to complete an entrance quiz and on-road driving evaluation prior to beginning the Instructor Training Course. This ensures that all incoming students have basic knowledge of the road and are safe, confident, and knowledgeable drivers.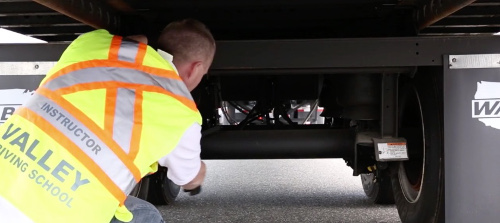 *ICBC fees are not included in our Instructor Training pricing
**Manuals and handouts are included with tuition
***Certification does not guarantee that ICBC will issue a licence: ICBC may require a Certified Trainee to be retested by a Driver Examiner; and ICBC will have access to the Trainee's training and assessment records.