---

⛔ Effective July 1, 2021, due to ICBC's lack of availability for Class 1 road tests, we will only be accepting Class 1 students for MELT training ⛔
Check out our Class 1 MELT Program, available soon!
---
This Air Brake Course is currently available for Class 2 or 3 students only.
Class 1 students will need to take a MELT approved Air Brake Course (coming soon).
---
TRUCK TRAINING
AIR BRAKE COURSE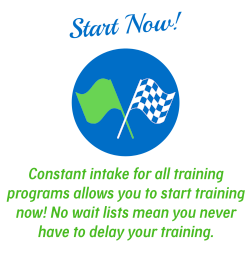 Planning on pursuing a commercial driving career as a class 1, 2, or 3 driver? Your first step will typically be an Air Brake Course. (If you are not pursuing a class 1, 2 or 3 licence you will need the Air Brake Endorsement Course to add air to your current class 5 licence).
In BC, the Insurance Corporation of British Columbia (ICBC) requires that a 16-hour Air Brake Course must be taken from an approved Driver Training facility, like Valley Driving School.
At Valley Driving School, students who go through the Air Brake Course will learn the benefits and safety measures that an air brake system provides for heavy vehicles and how they function. Our innovative air brake board allows students the opportunity to have a hands-on experience while remaining in the classroom. The air brake board has a fully-operational air brake system that allows us to show you exactly how everything works and fits together.
This interactive classroom time provides students with the correct information to successfully prepare for the ICBC Air Brake knowledge test which is a requirement of moving on to a commercial licence. Once students have completed this Air Brake Course, most head to an ICBC Driver Licensing Office and take the Air Brake knowledge test paired with the class 1, class 2, or class 3 knowledge test.
Air Brake Theory Course (16 hours) - $200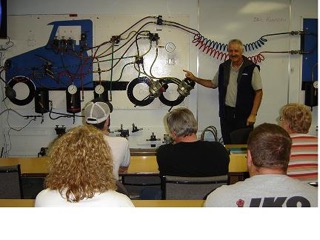 *ICBC fees are not included in our Truck Training pricing
**Manuals and handouts are included with tuition