motorcycle training
COMPLETE PROGRAM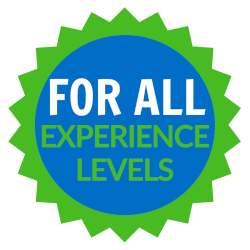 The motorcycle has long been a symbol of freedom, confidence, and style. Riding a bike on the open road requires its own set of skills, rules, and practical knowledge to take advantage of life on two wheels.
Valley Driving School's Complete Motorcycle Training Program is an all-inclusive package designed for new riders with limited experience, or as a refresher course for those getting back into riding. Learn safe riding practices with your Instructor so you leave as a safe and confident rider.

Our fun, informative and effective course is an optimal blend of practical real-world experience, in-class theory and closed-circuit training. We cover topics and situations that riders encounter to ensure our students get the skills to reach beyond what's required pass the ICBC road test and become safe and confident riders for many years to come.
Our professional Instructors have over 100 years combined experience and ensure every student receives personal attention, allowing riders to progress at their own pace while experiencing the thrill of riding a motorcycle. With no more than 4 students per Instructor, during practical sessions, you'll receive extensive coaching time with your Instructor to develop your safe riding skills.
Grab life by the bars and let Valley Driving School show you why they say four wheels moves the body, while two wheels moves the soul.
This program includes:
Motorcycle Skills Program
10 hours - Skill development (clutch, brake, throttle control, slow speed maneuvers, counter steering, preparing for traffic, sudden braking)
8 hours - In-person theory discussion, activities and lecture
Motorcycle skills assessment (MSA)***
Motorcycle Traffic Program
8 hours - Supervised riding in traffic (hazard identification, intersection behaviors, freeway and passing exercises, rules of the road including lane positioning, observation, turns and parking)
Complete Program - $799
Add road test preparation & use of the motorcycle for your ICBC road test - $199
Register with a friend and you will receive a $50 discount on the Complete Motorcycle Program!
*Motorcycle provided for all training. Due to Covid-19 health & safety precautions, students are asked to supply their own helmet and riding gear.
**GST and ICBC fees are not included in our Motorcycle Training pricing
***Motorcycle Skills Assessments (MSA) are conducted at our locations with our Instructors who are Certified Assessment Officers. MSA does not guarantee that ICBC will issue a license: ICBC may require a Certified Trainee to be retested by a Driver Examiner; and ICBC will have access to the Trainee's training and assessment records.