TRUCK TRAINING
CLASS 3 AUTOMATIC TRANSMISSION PROGRAM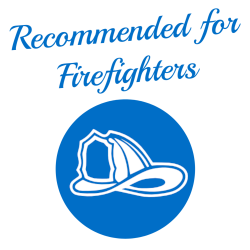 When it comes opportunities for automatic transmission drivers, more and more companies are looking to add automatic vehicles to their fleet. This program is ideal for those who know exactly which vehicle they will be driving and will be pursuing a class 3 automatic licence.
Learning to drive an automatic transmission truck versus a standard transmission truck will quicken the training period, as you will spend less time on learning to shift and count RPM's. You can spend that time focusing on safe driving habits, pre-trip inspection training, and preparing for the ICBC road test.
The class 3 automatic program is the ideal program for students who are applying for volunteer or professional firefighter positions. All pre-hire applications for fire departments have a minimum licensing requirement of a class 3 automatic, so this should be your first stop before continuing with the firefighting application process.

Class 3 training is considered part-time training and start dates are provided on a continuous & rotating intake, based on student & instructor availability.

This program includes:
Class 3 Automatic Transmission Program - $1599
*ICBC fees are not included in our Truck Training prices
**Manuals and handouts are included with tuition