TRUCK TRAINING
CLASS 3 Standard Transmission Program
Companies rely on heavy vehicles to get the job done and safe, professional drivers are in high demand to fulfill these roles. Our Class 3 Standard Program provides students with the necessary skills to drive garbage trucks, heavy duty tow trucks, recycling trucks, pumper trucks, and crane trucks!
Class 3 vehicles can be a stepping stone to driving larger commercial vehicles as well. You can get your class 3 licence, gain some experience driving in the industry, and then upgrade to a class 1 licence if you want more job opportunities. ICBC also allows drivers to get their class 3 licence when they are only 18-years-old, as opposed to having to wait until you are 19-years-old to get a class 1 licence.
Our Class 3 Standard Program will ensure you are ready for any class 3 job opportunities that come your way as you will gain experience with pre-trip inspection training, city driving, backing, and other driving maneuvers. Job opportunities for class 3 drivers are widely available and typically provide a local driving route, regular days off, and being home every night!
Class 3 training is considered part-time training and start dates are provided on a continuous & rotating intake, based on student & instructor availability. If you're looking to learn or train specifically on a dump truck, we now offer automatic dump truck training!

This program includes:
Class 3 Standard Transmission Program - $2299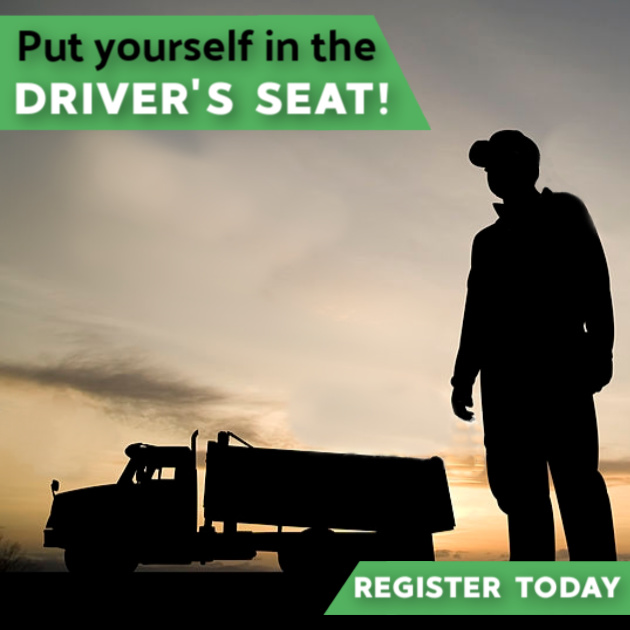 *ICBC fees are not included in our Truck Training pricing
**Manuals and handouts are included with tuition