instructor training
CLASS 1 MELT ORIENTATION COURSE (MOC)
At Valley Driving School, we train the trainers. We're the largest and most respected driving school in British Columbia, and the only school approved to train Instructors for our organization, and our competition, for every class of licence.

Are you a licensed class 1 Instructor wanting to teach the new class 1 Mandatory Entry Level (MELT) curriculum? To teach the practical portions of BC's class 1 MELT Program at an ICBC approved driving school, you must complete a MELT Orientation Course (MOC) to maintain your current class 1 Driver Training Instructor Licence.
The Course
Truck Instructors will attend 4 sessions (3.5 hours each in duration) at our state-of-the-art classroom facilities with all manuals and handouts included in the cost of tuition. In this 14 hour course, topics taught and reviewed include: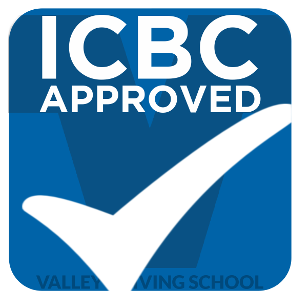 ● MELT standards and policies
● Practical training requirements
● Classroom training requirements
● Student assessment and qualification
● Ethical issues in driver training
● Overview of air brakes training
● Fuel efficiency online e-learning course
● Human trafficking online e-learning course
Eligibility
In order to qualify for the Valley Driving School MELT Orientation Course (MOC), a candidate must possess a valid class 1 Instructor licence with ICBC.
Our courses are continually updated to stay current with ICBC's newest requirements and BC's driving rules and regulations. Upon successful completion, Instructors will receive a designation on their Instructor's licence allowing them to teach in-cab and yard MELT practical sessions.
Class 1 MELT Orientation Course (MOC) 14 hours - $1000

*ICBC fees are not included in our Instructor Training pricing
**Manuals and handouts are included with tuition
***Certification does not guarantee that ICBC will issue a licence: ICBC may require a Certified Trainee to be retested by a Driver Examiner; and ICBC will have access to the Trainee's training and assessment records.