Third-Party Skills Assessment
Commercial Driver Evaluations
As the need for commercial drivers of all license classifications continues to rise in BC with local delivery, long-haul freight transportation, ride hailing, and many others being impacted, employers have a growing need to find and hire qualified drivers in order to sustain their operations
The provincial government's implementation of the Class 1 Mandatory Entry Level Training (MELT) Program, and associated costs to have driver's obtain/upgrade their commercial licences, has rapidly accelerated the need to find qualified commercial drivers in the industry.
One of the quickest ways of reducing costs related to hiring and training and development, as well as potential fleet related damages and repairs, is to hire safe and knowledgeable drivers. Having driver candidates complete a third-party driving assessment provides peace of mind that the driver has met the criteria set by our industry professionals
Why Choose Valley Driving School For Evaluations?
Valley Driving School is an ICBC-approved driving school serving the Fraser Valley and Lower Mainland of BC for over 65 years. We have trained thousands of professional drivers, positioning them for success in their new career paths.
In addition to offering training for new and upgrading drivers, we are also able to provide training to licensed drivers who may need a thorough review of BC's road rules and regulations, or to the driver's that might not have experience operating a new type of vehicle combination within that class of license. Our hands-on training for pre-trip inspections, load security, and on-road vehicle operation provides insight to the daily requirements professional drivers need to follow in order to successfully navigate the challenges they may face on a daily basis.
Our Satisfied Customers
The Perfect Fit For Commercial Drivers & Fleets
Whether you are looking to assess the driver's skills and habits or identify any knowledge gaps in road rules and regulations they may have, our commercial driver evaluations are able to provide assurance that they meet industry standards and provide insight on potential areas the driver may need further training on.
Driver assessments and pre-hire evaluations are able to be conducted using our fleet of training vehicles, or your organization's vehicles, and provide written documentation of the actions taken by the driver. Our evaluations cover a wide variety of on-road environments and skill sets such as:
Pre-Trip Inspection
Coupling/Uncoupling Procedures
Shifting Techniques
Speed Management
Observation Skills
Lane Positioning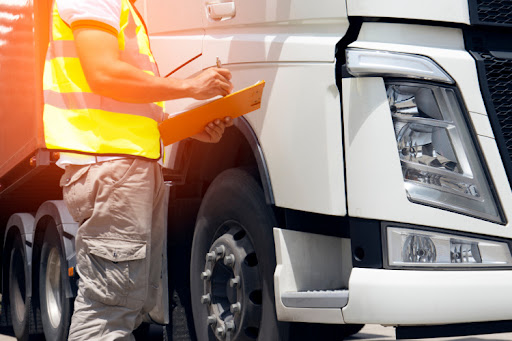 Our experienced commercial instructors have experience in all classes of license and endorsements (including bus & transport vehicles, ambulance & emergency vehicles, tow trucks, dump trucks, semi trucks, taxis & ride hailing, heavy trailer endorsement).
Evaluation sessions starting as low as $130 per hour
*GST and ICBC fees are not included in our Car Training pricing