TRUCK TRAINING
EMPLOYMENT SKILLS COURSES - THEORY
The commercial transportation industry in BC is regularly seeing a growing need for safe & qualified drivers. Employers are not only looking for commercial drivers with the right qualifications but ones with the experience to back it up as well.
Our theory based courses are designed to equip students with knowledge and experience that could otherwise take years to obtain. The transportation industry is complex and employers are looking for qualified drivers who have the know-how. We've designed our courses to exceed industry standards, making our graduates a cut above the rest.
The theory courses that we provide have been developed with the employer in mind, targeting the needs and preferences of local employers who are looking for students who have invested in themselves with additional training and knowledge. These courses will add to your current qualifications, making your resume stand out amongst other applicants!
Choose from a variety of topics including defensive driving for the professional driver, hours of service, rules and regulations, fuel efficient driving, hauling freight, and backing. Our theory classes are 4 hours in length.

Each experience building course is $160/session.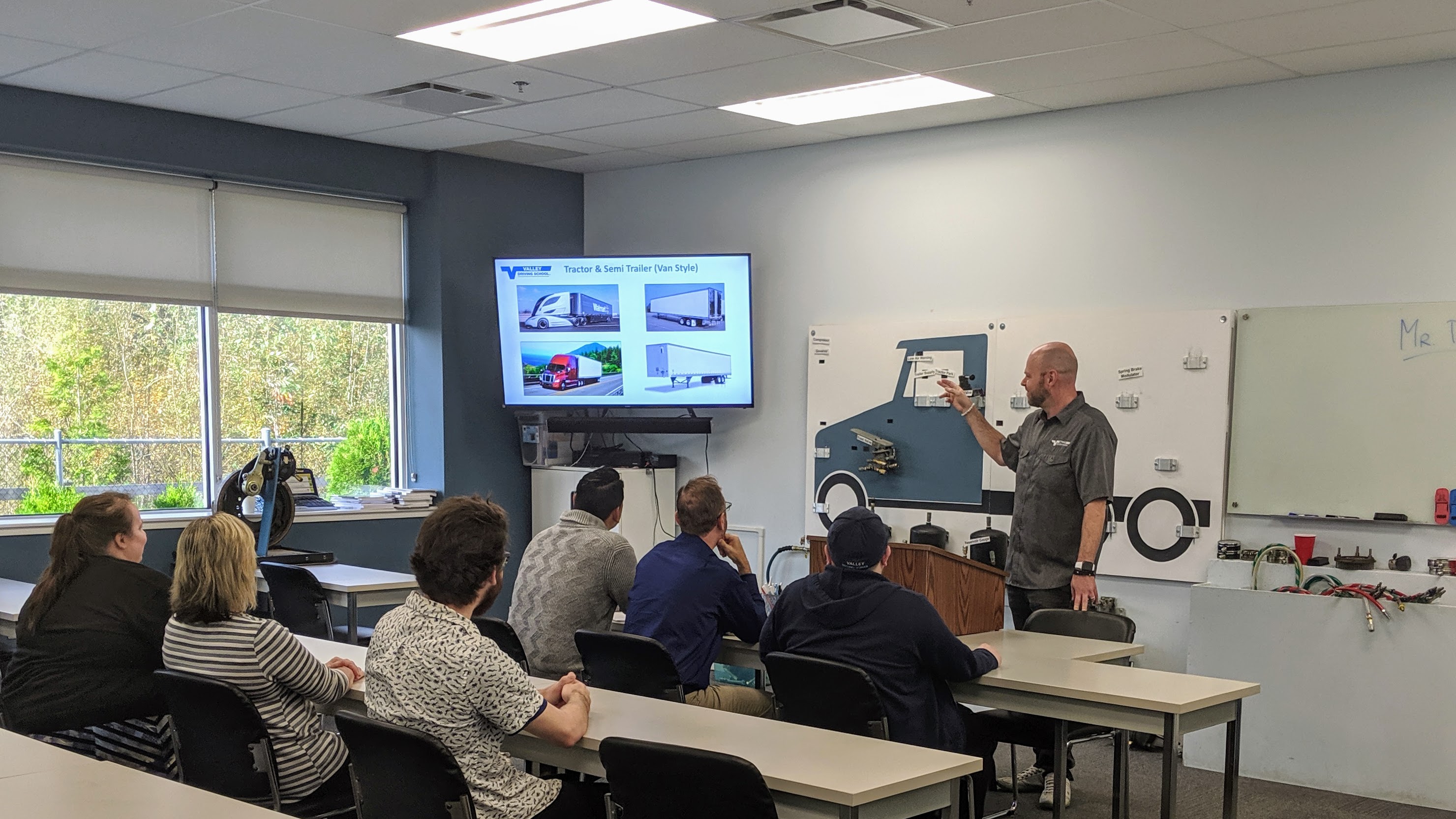 ---
*ICBC fees are not included in our Truck Training pricing
**All manuals and handouts are included with tuition