TRUCK TRAINING
EMPLOYMENT SKILLS COURSES - THEORY
Our theory based courses are designed to equip students with knowledge and experience that could otherwise take years to obtain. The transportation industry is complex and employers are looking for qualified drivers who have the know-how. We've designed our courses to exceed industry standards, making our graduates a cut above the rest.
Each experience building course is $130/session.
HAULING FREIGHT
An action packed course portraying a day in the life of a professional driver including topics such as: loading procedures, proper weight distribution, security devices, truck routes and weigh scale procedures - 4 hours.
---
NATIONAL SAFETY CODE (NSC/LOG BOOKS)
This course provides students with an understanding of the hours of service regulations to help you perform your job safely and minimize violations - 4 hours.
---
TRANSPORTATION OF DANGEROUS GOODS
A necessity for individuals considering hauling dangerous goods, as drivers must be aware of the necessary safety requirements regarding packing, loading, unloading, emergency response, and transporting of dangerous goods including displaying the proper placards on the vehicle - 4 hours.
---
DEFENSIVE DRIVING FOR THE PROFESSIONAL DRIVER
This course is loaded with strategies to improve observational skills, avoid collisions, enhance driver and vehicle preparedness and update you on the most current rules and regulations - 4 hours.
---
SMART DRIVER FOR HIGHWAY TRUCKING
Learn energy efficient driving practices and utilize new techniques to reduce fuel consumption, operating costs and greenhouse emissions - 4 hours.
---
DRIVING YOUR CAREER FORWARD
Professional truck drivers are in demand. Learn to professionally apply for employment in the trucking industry and what to expect in terms of wages, interviews, and pre-hire evaluations from a driver recruiter from a major transport company - 4 hours.
---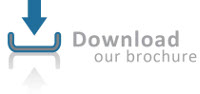 *ICBC fees are not included in our Truck Training pricing
**All manuals and handouts are included with tuition