WHAT IS THE GRADUATED LICENSING PROGRAM?
The Graduated Licensing Program (GLP) is the ICBC approved course that gives students a 6 month reduction on the Novice licence stage from your learner licence, 2 high school credits and is GST exempt! It is our most extensive driver education course (and also popular) that fully prepares drivers for not only the driver licence road test but also BC's ever-changing busy roadways.
With graduated driver licensing you receive evasive maneuvers on our closed circuit training site, coaching based training, engaged learning, and a unique reporting system that allows students to easily track their progress are all part of this training program and key to successful driving skills. Promoting safe driving is key with our approved driver instructors!
$1519 value
Graduated Licensing Program (32 hours) - $1050
Add the use of our car for your ICBC road test - $100
Register with a friend and you will receive a $50 discount on the GLP Program!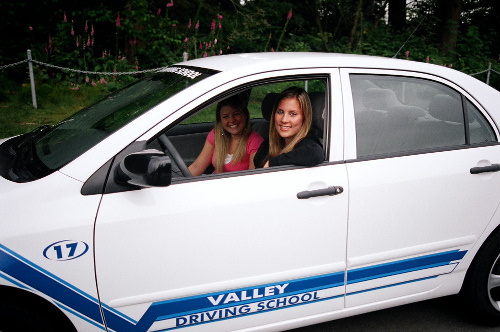 *ICBC fees are not included in our Car Training pricing