motorcycle training
skills program
Ride with improved skills and new knowledge after taking our Motorcycle Skills Program. this closed-course is geared to build, challenge and refine rider abilities for every skill level. Our Instructors conduct the Motorcycle Skills Assessment (MSA) on our closed course so you don't have to book and test through ICBC.
10 hours - Skill development
8 hours - Theory discussion, activities and lecture
Motorcycle skills assessment (MSA)***
Skills Program - $499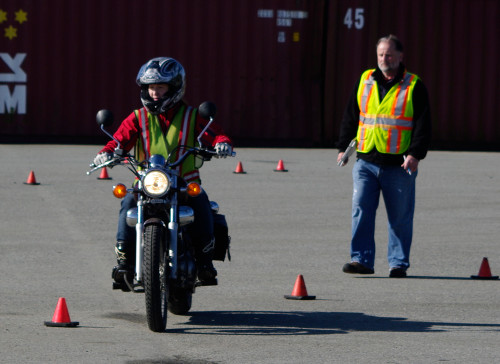 *Motorcycle & helmet provided for all training
**GST and ICBC fees are not included in our Motorcycle Training pricing
***Motorcycle Skills Assessments (MSA) are conducted at our locations with our Instructors who are Certified Assessment Officers. MSA does not guarantee that ICBC will issue a license: ICBC may require a Certified Trainee to be retested by a Driver Examiner; and ICBC will have access to the Trainee's training and assessment records.