additional training
HOUSE TRAILER ENDORSEMENT (CODE 7)

Camping, exploring, and getting out into the mountains and countryside of BC is what the Canadian dream is all about - but if you're planning to tow a recreational house trailer along with you on your trip, you may be required to upgrade your licence.
The province of BC allows drivers of house trailers to tow a fully-loaded recreational house trailer weighing up to 4,600 kg gross vehicle weight (GVW) with a two axle vehicle (such as pick-up truck) with a regular drivers licence. If your fully-loaded recreational house trailer exceeds that weight, you'll need to upgrade your licence to include a House Trailer Endorsement (code 7). Should your trailer or vehicle have air brakes, you'll need to upgrade to a class 1 licence with an Air Brake Endorsement (code 15).
To determine if your house trailer exceeds the weight requirement set forth by ICBC, have a fully licensed driver take your trailer to a weigh-in station, fully-loaded. Fill up the water reservoirs and propane tank just as you would when taking your trailer on an extended camping trip with family or friends, and always ensure that you take the gear you intend on taking with you - bikes, canoes, paddle boards, etc.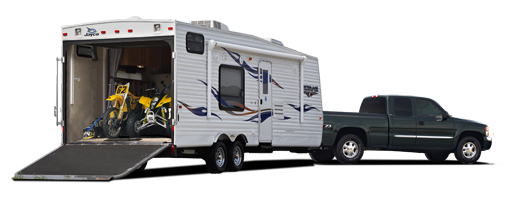 The House Trailer Endorsement only applies to towed recreational vehicles, like 5th wheels and "toy" haulers. Other types of trailers over 4600kg - like horse trailers, boat trailers, and utility trailers – cannot be operated with the House Trailer Endorsement (code 7).

How to Get a House Trailer Endorsement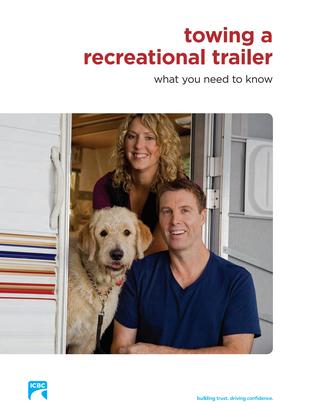 To be eligible to add a House Trailer Endorsement (code 7) to your licence, you will first need to have a class 4 or class 5 licence. Then, to successfully achieve your code 7, you will be required to pass a recreational vehicle knowledge test at ICBC. You will also need to meet vision and medical standards and pass a practical road test with your truck and trailer at ICBC.
Valley Driving School offers unique one-on-one training covering the ICBC required aspects and standards of driving, backing up, coupling/uncoupling, and pre-trip checks of your vehicle and recreational (house) trailer. Let our knowledgeable Instructors prepare you for your ICBC road test!
Code 7 Endorsement - $299/session
*ICBC fees are not included in our pricing
**Manuals and handouts are included with tuition