TRUCK TRAINING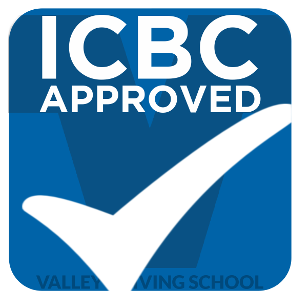 CLASS 1 MELT PROGRAM
Mandatory entry-level training (or MELT for short) is a training requirement from the Ministry of Transportation & Infrastructure and ICBC for new class 1 commercial driver's licence applicants. This training requirement is for new class 1 trucking industry applicants and aims to make BC's highways safer for everyone.
British Columbia's MELT program will exceed the minimum requirements set by the National Safety Code Standard for entry-level training of class 1 drivers. Trucking is a complex career choice, and employers are searching for quality employees who will exceed industry-standards and drive with confidence, safety and professionalism.
MELT for class 1 driver's licence applicants is a prerequisite for all ICBC class 1 road testing. BC's program will include best practices from other Canadian jurisdictions, and emphasize safe operating practices for mountainous geography and diverse driving conditions to ensure commercial drivers are prepared for BC's highway network and the changing weather patterns encountered in the mountains.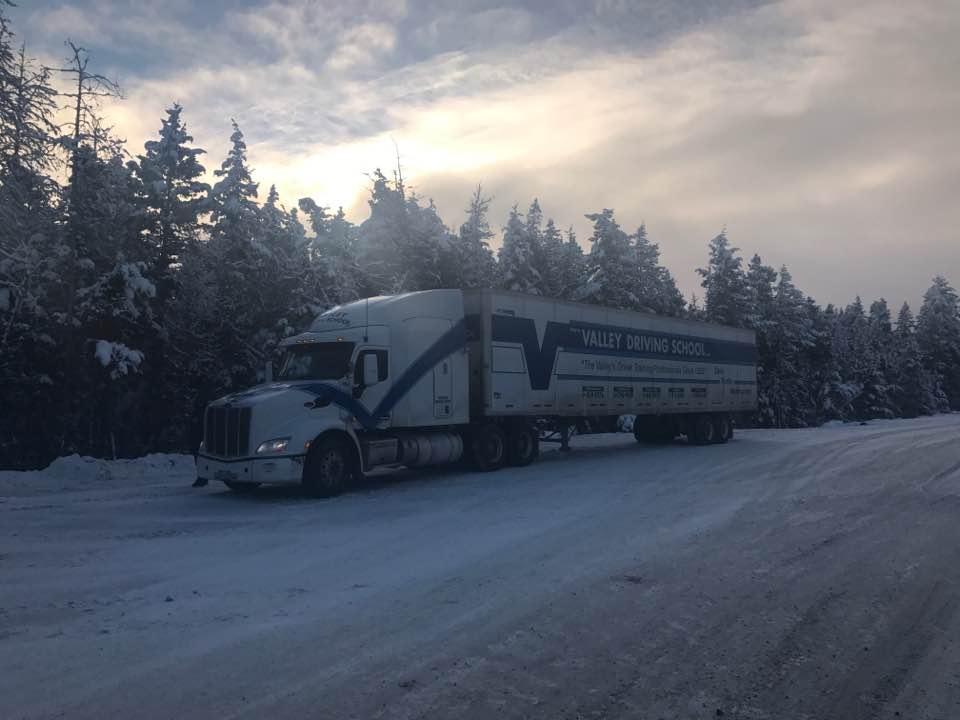 There is no job quite like the world of trucking, and qualified drivers are in high demand! Since 1955, we have provided quality training to thousands of satisfied graduates. Valley Driving School exceeds industry standards with a blend of theoretical sessions and hands-on training for tractor-trailer units creating a learning experience that produces safe and confident drivers. If you're ready to embrace life on the road with a new career, our patient Instructors will give you the support, knowledge, and confidence you need in the driver's seat!
Prior to enrolling in a class 1 MELT program, students are required to successfully complete an air brakes and class 1 combination knowledge test at ICBC. Need help studying for your upcoming knowledge test? Attend our Air Brakes course for free with enrollment in the MELT program.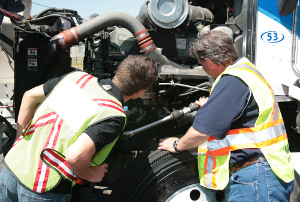 British Columbia's class 1 MELT program for new drivers of heavy commercial vehicles sets out a minimum required number of in-cab/on-road driving hours, in-yard hours and theory or in-class hours. ICBC is the regulatory body for driver training schools and instructors in BC and has consulted with the commercial driving industry, the Ministry of Transportation and Infrastructure and Ministry of Public Safety and Solicitor General to finalize the MELT curriculum.
As a MELT student you will begin your training in the classroom with a variety of topics including but not limited to:
• defensive driving for the professional driver • hours of service • road rules and regulations
• fuel efficient driving • hauling freight • backing

Bring your theoretical knowledge from the classroom to the yard, with hands-on training to strengthen your practical working abilities. Yard topics include:
• load security • chaining up • pre-trip inspections • coupling/sliding the trailer

All of your theory and practical knowledge comes together with in-cab sessions that are 4-hours in length, including extensive backing practice and longer mountain driving trips.

This program includes:
14 theory sessions (54 hours)
8 yard sessions (16 hours)
17 in-cab sessions (66 hours)
2 mountain driving trips (20 hours)
student manual (500 pages)
use of our truck for the ICBC road test
Class 1 MELT Program (150+ hrs) - $15,400
Daytime, evening and weekend availability is required in order to complete this 8-12 week program and students can expect to attend various activities 3-5 days per week. To discuss start dates, please LiveChat or call us at 604-856-0115.
---
---
Need more information or have more questions about MELT? Check out our FAQs or contact us.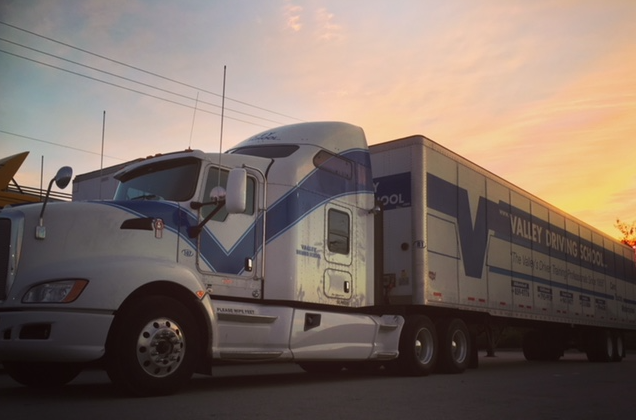 ICBC REQUIREMENTS:
- To qualify for an ICBC class 1 road test, all training sessions as well as 14 practical and 3 written assessments, must be successfully completed within one year.
- Written assessments require a strong understanding of the English language.
- Successful completion of 2 online courses.
- Automatic transmission training cannot exceed 10 hours, even when testing in an automatic truck.
- Course curriculum dictates time allocated for pretrip inspections, coupling/sliding, backing, and driving.

*ICBC fees are not included in our prices
**Manuals and handouts are included with tuition