---
🏍️ The 2023 motorcycle season has ended 🏍️
Contact us early 2024 for course dates & schedules.
Weather dependant, motorcycle training typically starts in February or March.
---
motorcycle training
Motorcycle Test Rental & Preparation
Getting Ready for Your Motorcycle Road Test?
Book your motorcycle test rental with Valley Driving School and receive a 2 hour supervised riding lesson with our instructors.
Get ready for your class 6 road test with our constructive feedback needed to sharpen the skills necessary to pass the road test.
Whether you've taken the Valley Driving School complete motorcycle class, the motorcycle skills test or have been with a qualified supervisor riding a motorcycle for years, brushing up on safe riding techniques will equip you with the knowledge needed for your test.
You even get to take the bike for your road test to make sure it meets the ICBC motorcycle requirements for road testing.
Get the motorcycle training and riding skills to be ready for your test!
2 hours - Supervised Riding in Traffic
Motorcycle Supplied for the Road Test
Road Test Preparation & Rental - $199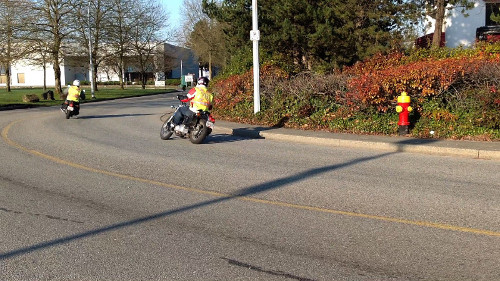 *Motorcycle provided for all training. Due to Covid-19 health & safety precautions, students are asked to supply their own helmet and riding gear.
**GST and ICBC fees are not included in our Motorcycle Training pricing
***Students enrolling in this program must have successfully completed Valley Driving School's Complete Program