Time is flying faster than Santa's sleigh with highly caffeinated reindeer on Christmas Eve, and it is time to get serious about making your list and checking it twice! There are only 13 days until Christmas, which means only 2 weekends left to complete your holiday shopping! So far we have gone over our picks for Top 5 Dash Cams, Top 5 Tech Toys and Top 5 Car Wash & Detailing Kits. This week we are going to take a look at our picks for the Top 5 Interior Accessories!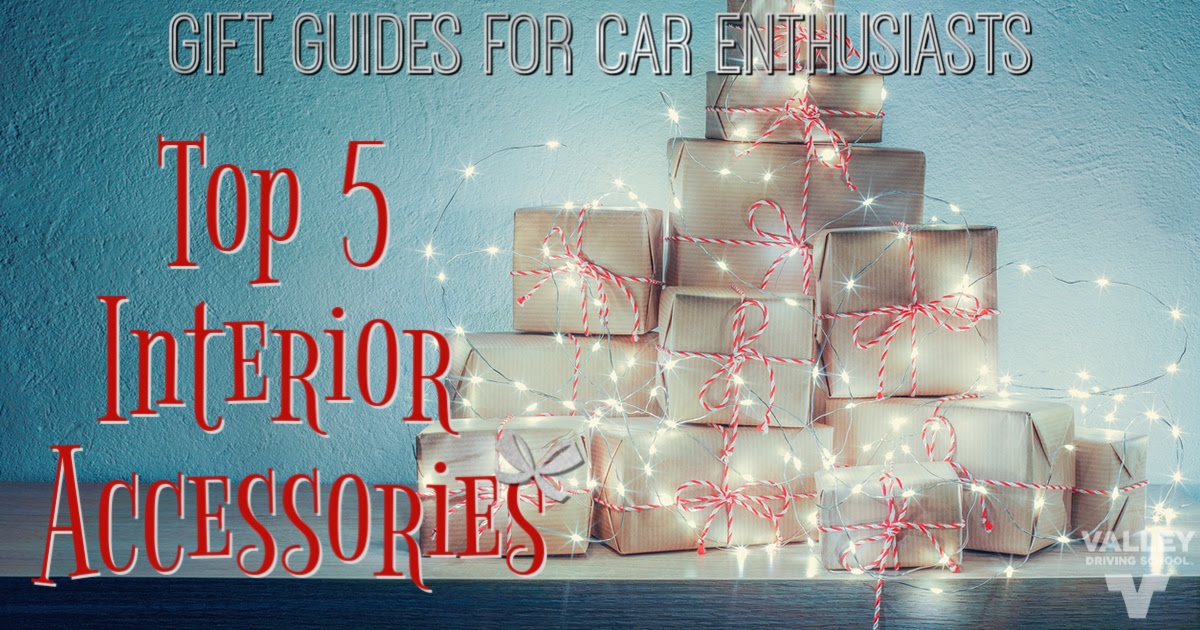 #5. Trunk Organization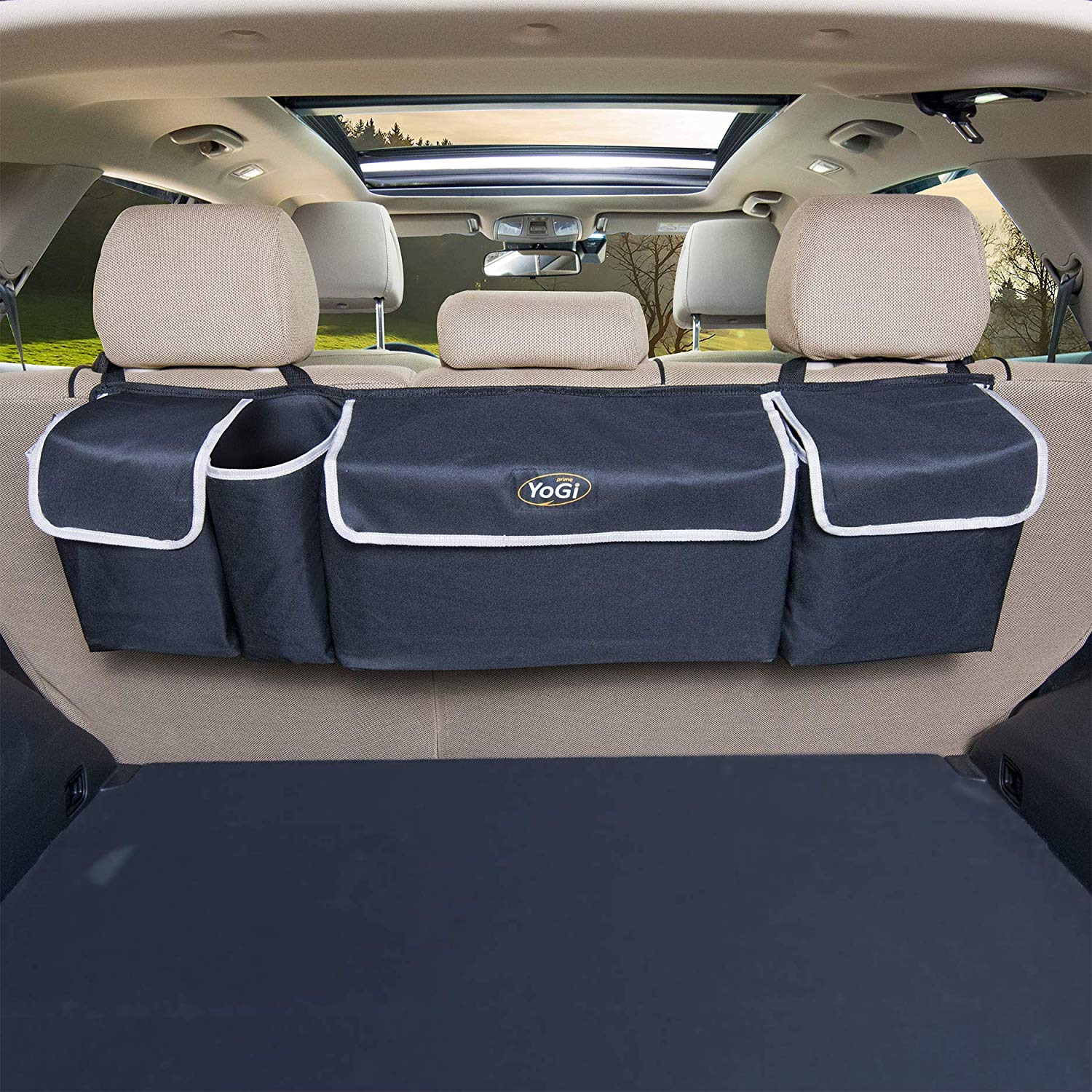 The Yogi Prime Trunk Organizer hangs off of the back seats of your vehicle and takes only ten seconds to install! There are deep pockets in the organizer with lids that are secured with velcro. This allows you to organize your kids' toys, tools and more while keeping the floor of your vehicle clear and clean as well. Priced just under $30, this gift is a great find for the orderly friend on your list!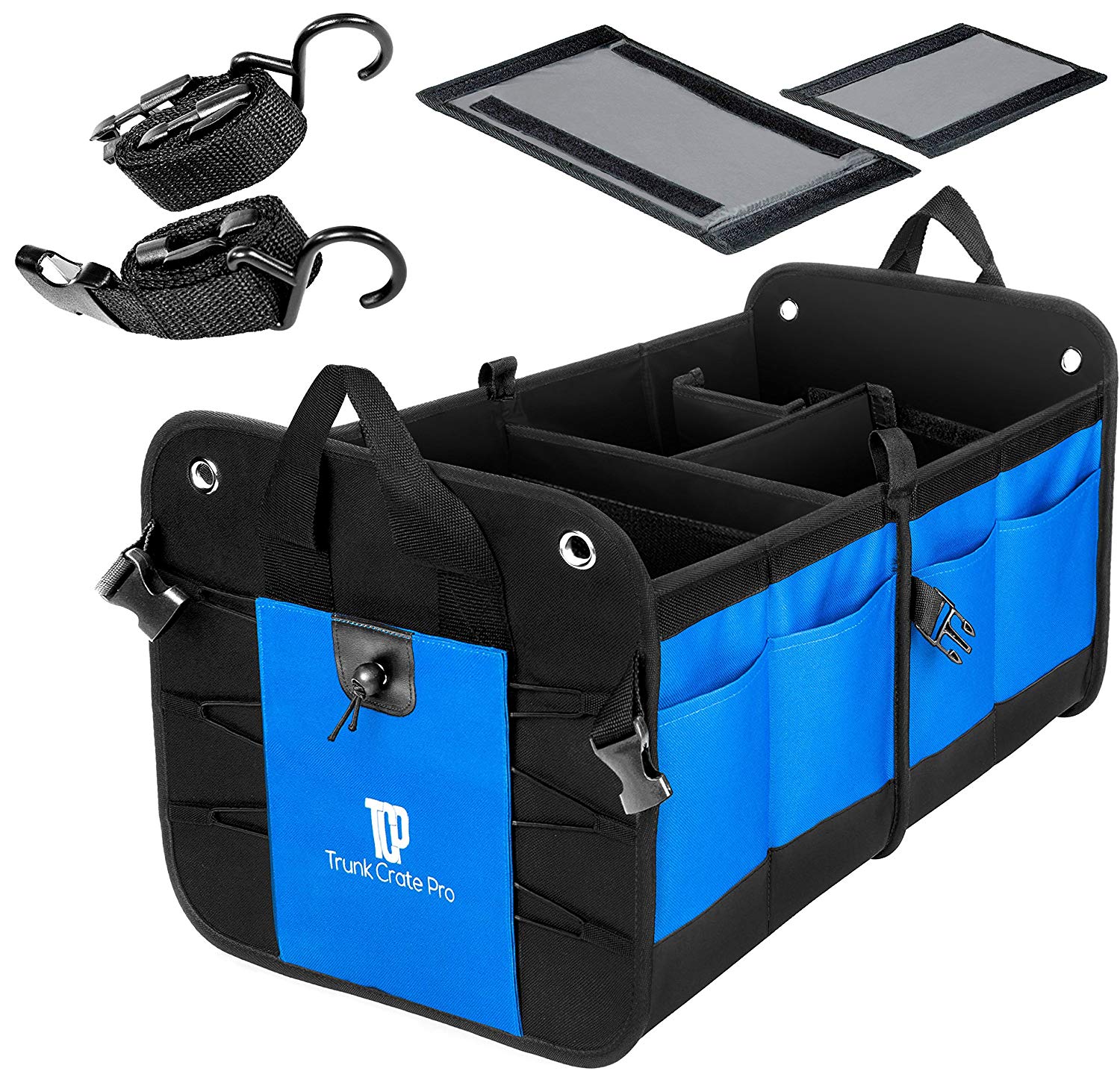 At slightly higher price-point around $70, the TrunkCratePro Organizer has three large compartments with one removable sub-divider to customize the size of each section and eleven pockets. This organizer can be folded in half for smaller needs and is completely collapsible for easy storage if you are not using it, but still features a sturdy side wall and a non-skid bottom prevent it from sliding around in your trunk. There is a heavy-duty eye hole to attach the included straps to the organizer for even more security, discouraging would-be thieves from a quick grab and go.

#4. Backseat Organization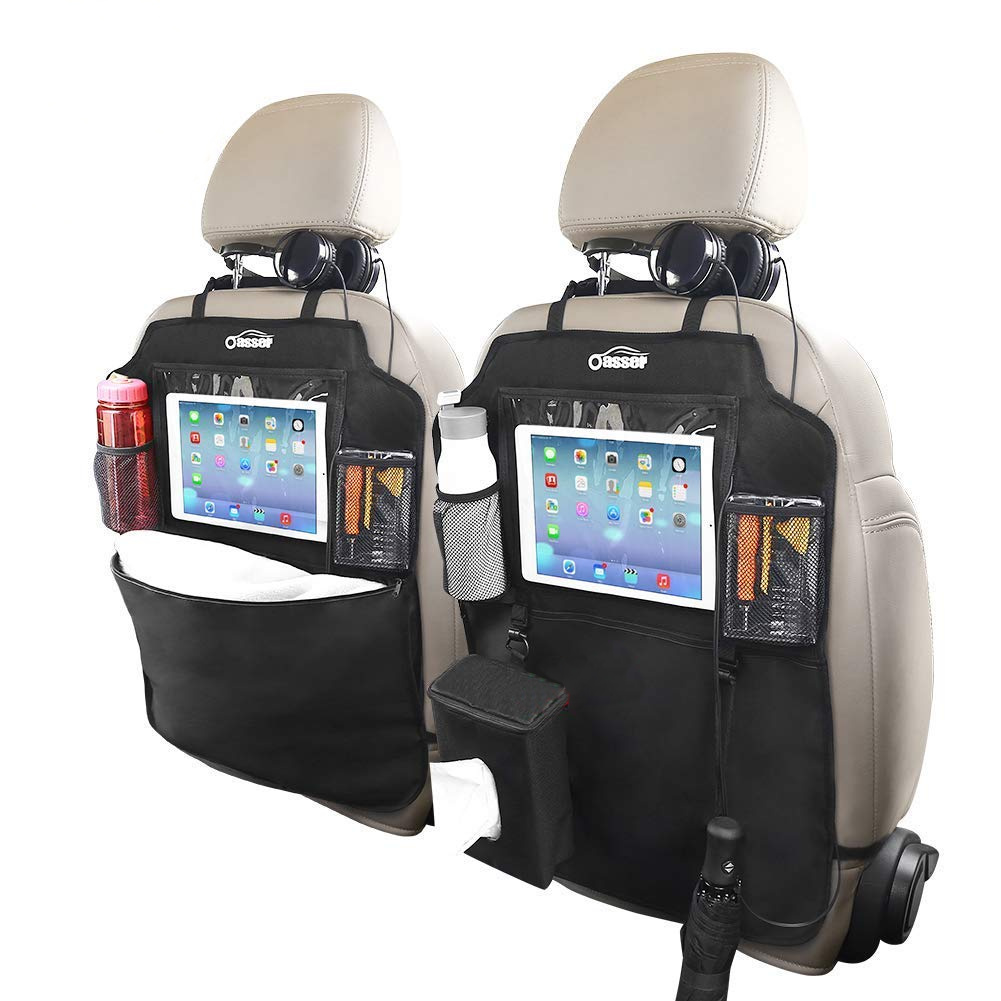 For under $40, the Oasser Backseat Protector and Organizer is the perfect storage solution, especially if you have kids! It's easy to clean and also protects the back of your seats from muddy footprints but it also has many storage pockets which make this great for long drives. There is a large PVC pocket for a tablet, mesh pockets for water bottles and snacks, a large waterproof zippered bottom pocket for larger items like books, games or a pillow and clip hooks to hang items like the included tissue box holder.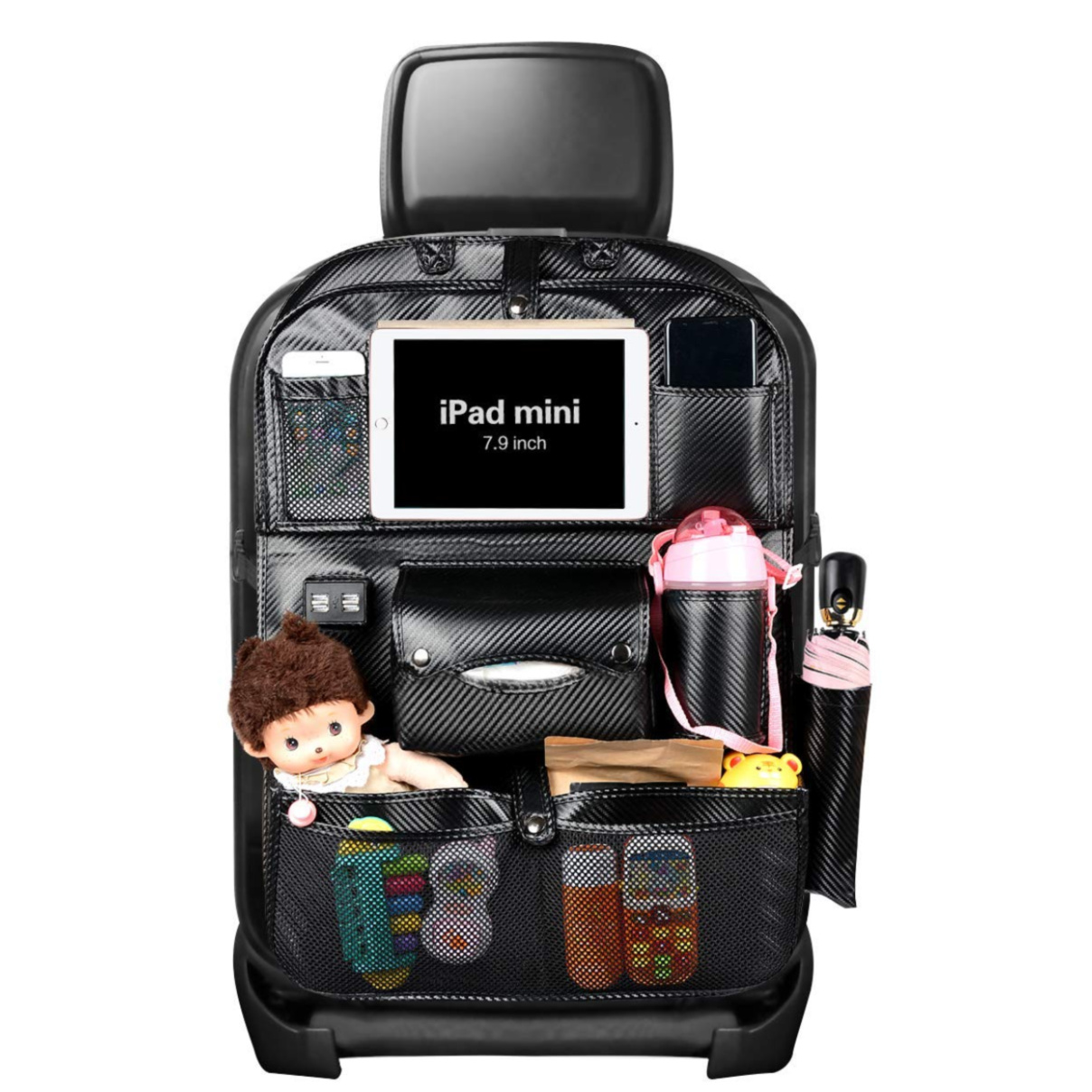 The Cornmi Backseat Organizer sits around the same price and has storage pockets for a 9.7" tablet, 7.9" tablet, two for phones, an umbrella, a bottle holder, a tissue box and more! It also features a fold out tray for a laptop, tablet or snacks and a 4-port USB charging station that plugs into the USB charging port at the front of the vehicle. Easy to install this backseat organizer is water resistant and scratch proof and is a great way to protect the back of your seats from the little one's muddy feet.

#3. Lighting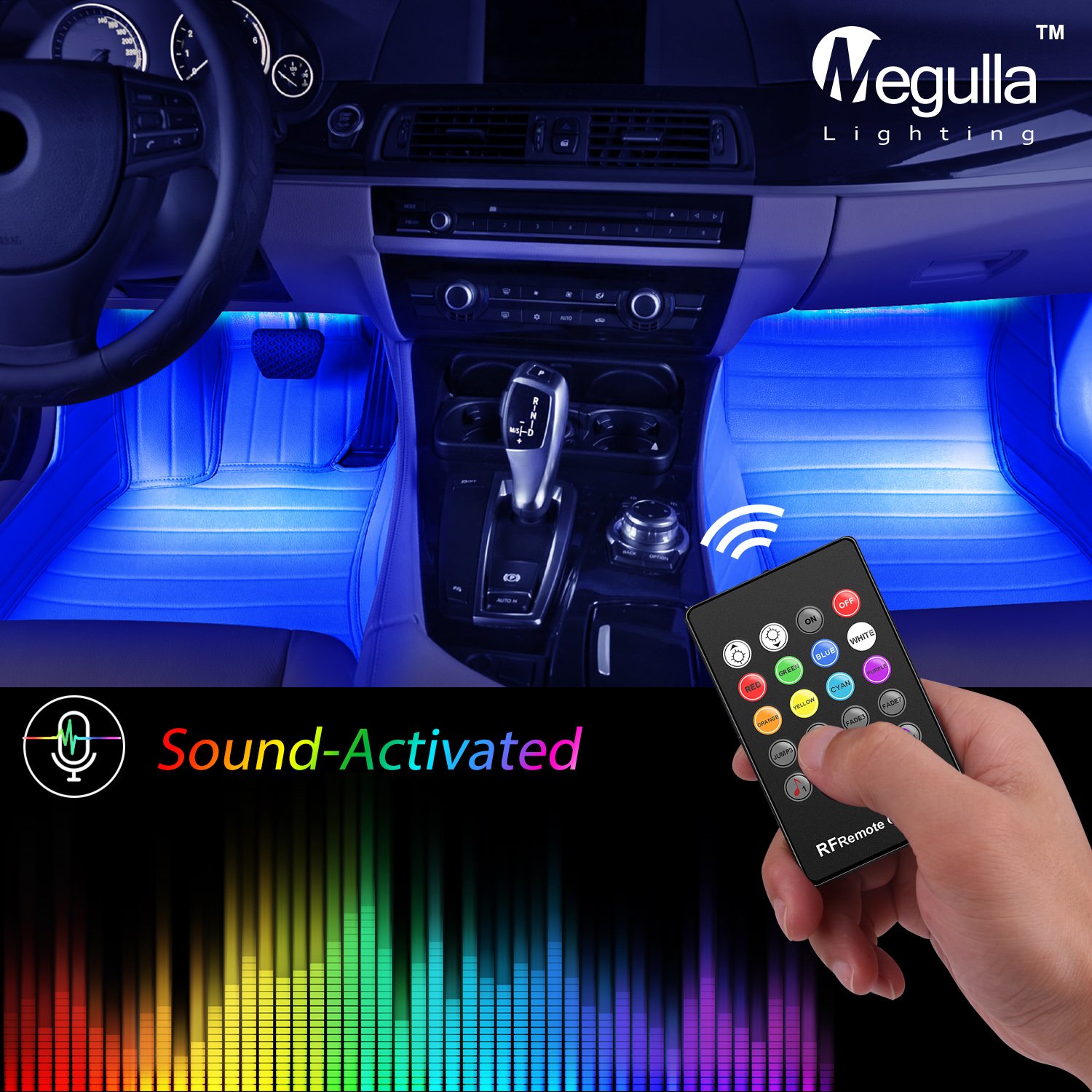 The Megulla Underdash Lighting Kit is a 4-piece kit that includes a wireless IR remote, lighting strips that are super flexible and will bend, twist and curve to fit around any surface in your vehicle. With easy installation that is peel-stick-plug-and-go, and features 3M tape to secure the light strips, this kit is ready for use in no time! The USB power supply plugs into the USB port or the dual USB car charger, which is included in the kit. There are eight different colours and brightness levels, four flashing modes and music modes that can be sound activated to flash to the beat of your tunes! Priced under $30 this kit will shine bright under the Christmas tree for whoever lights up your life.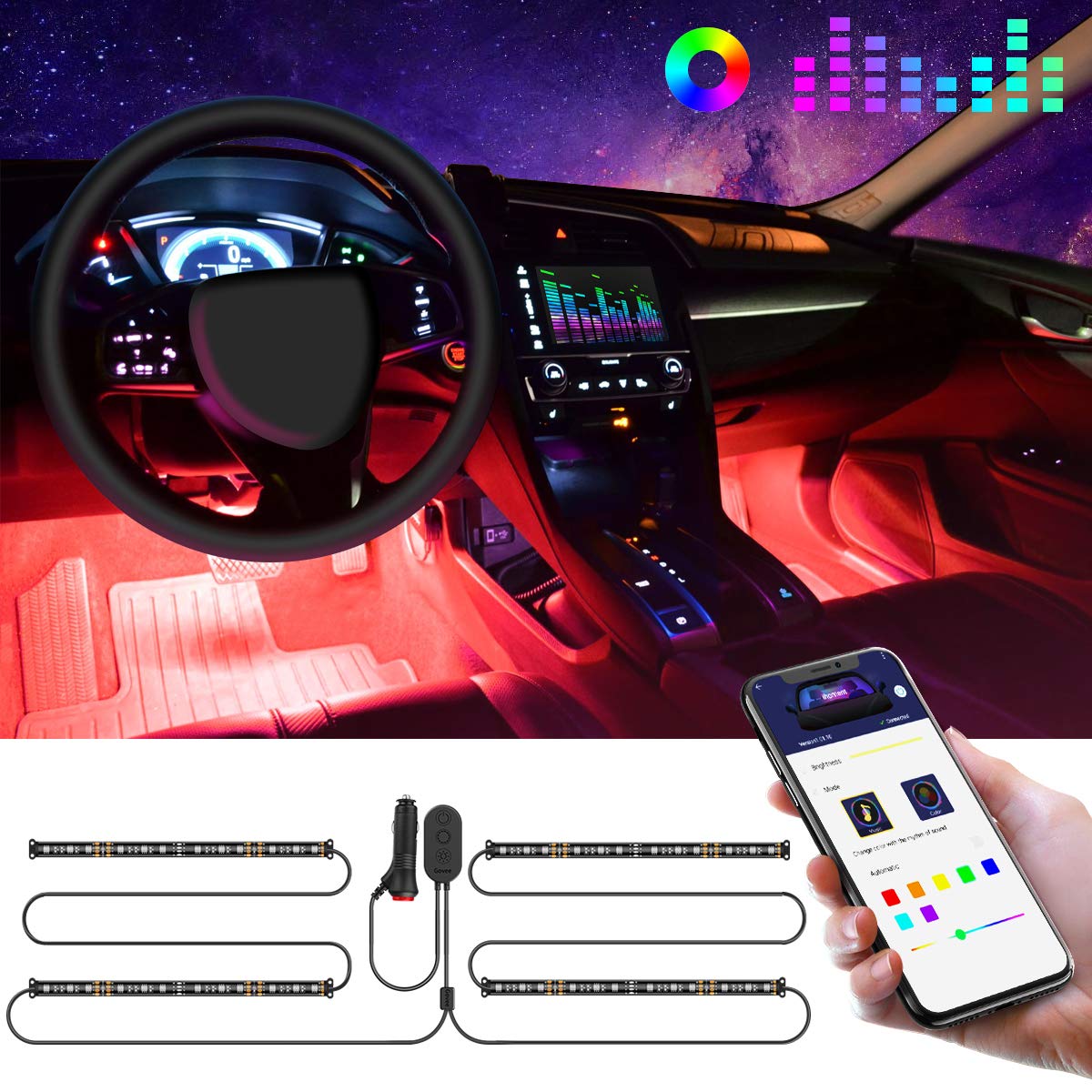 The Govee Interior Lighting Kit is very similar to the Megulla kit with few upgraded features, and of course an upgraded price, pushing past the $30 price point. It has the same easy installation as the Megulla, using flexible light strips and 3M tape to secure the lighting strips to the interior of your car. The upgraded additional features include the Govee Home app to control the modes and colours, short circuit protection built into the power supply, over 16 million customizable colours and tones and a music sensor! The music sensor has a built-in high-sensitivity mic that will adjust the colours based on the ambient sound so that they follow the rhythm of the music.

#2. Anti-Theft Devices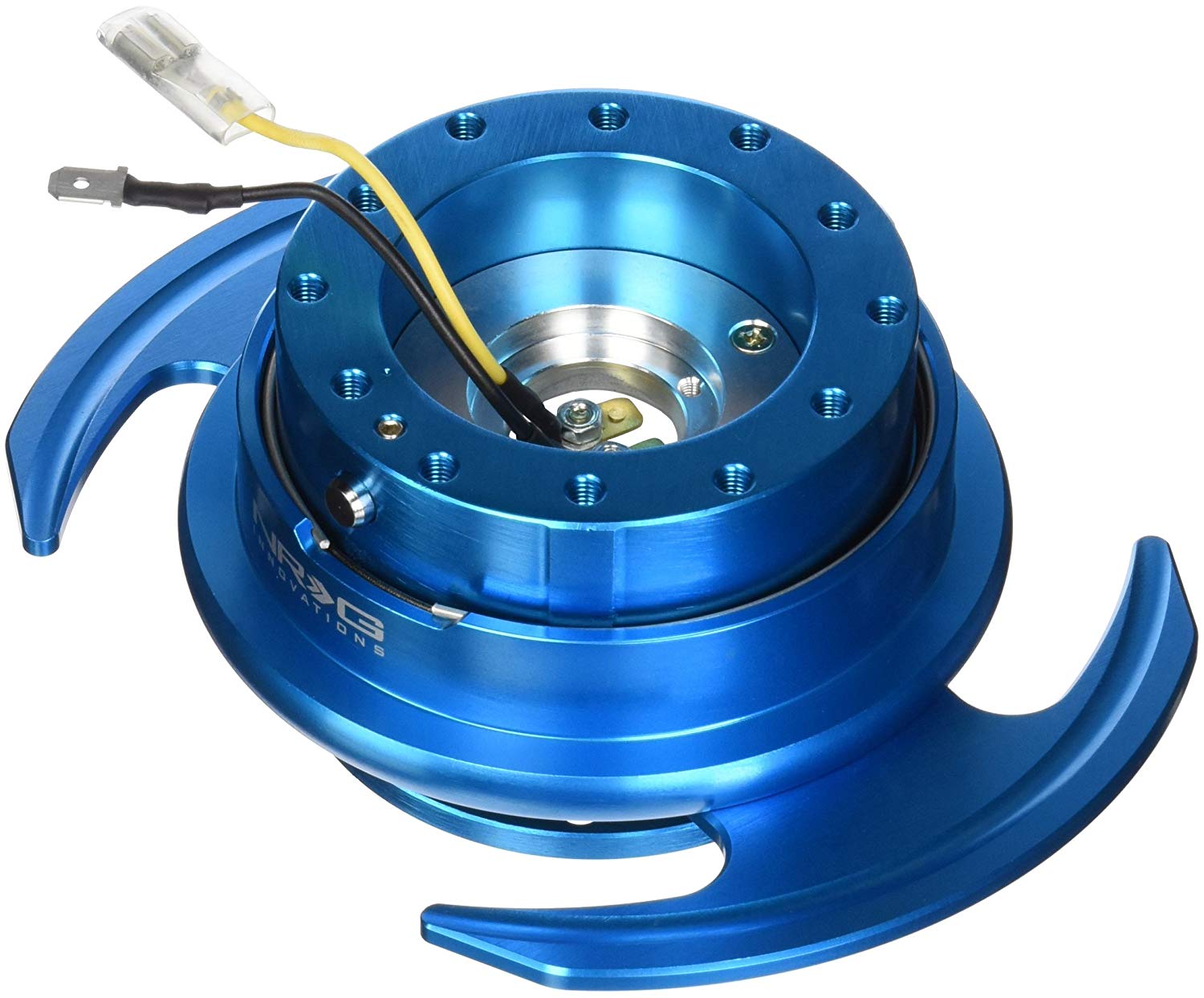 Anti-theft devices are typically something as simple as a steering wheel club, but even those don't completely deter all thieves. What is the next best thing? Take your steering wheel with you when you leave your vehicle; no one can steal it if they can't steer it! The NRG Quick Release Kit has a patented short hub and is the only dual spring self-indexing unit on the market. NRG has one of the largest selections of aftermarket steering wheels available, so you can use this an anti-theft device by taking your steering wheel with you when you exit your vehicle or you can customize your steering wheels and have a variety of different ones to use depending on your driving style. While the price is on the higher end, going over $200, you can't put a price on piece of mind, knowing your vehicle is less of a target for thieves.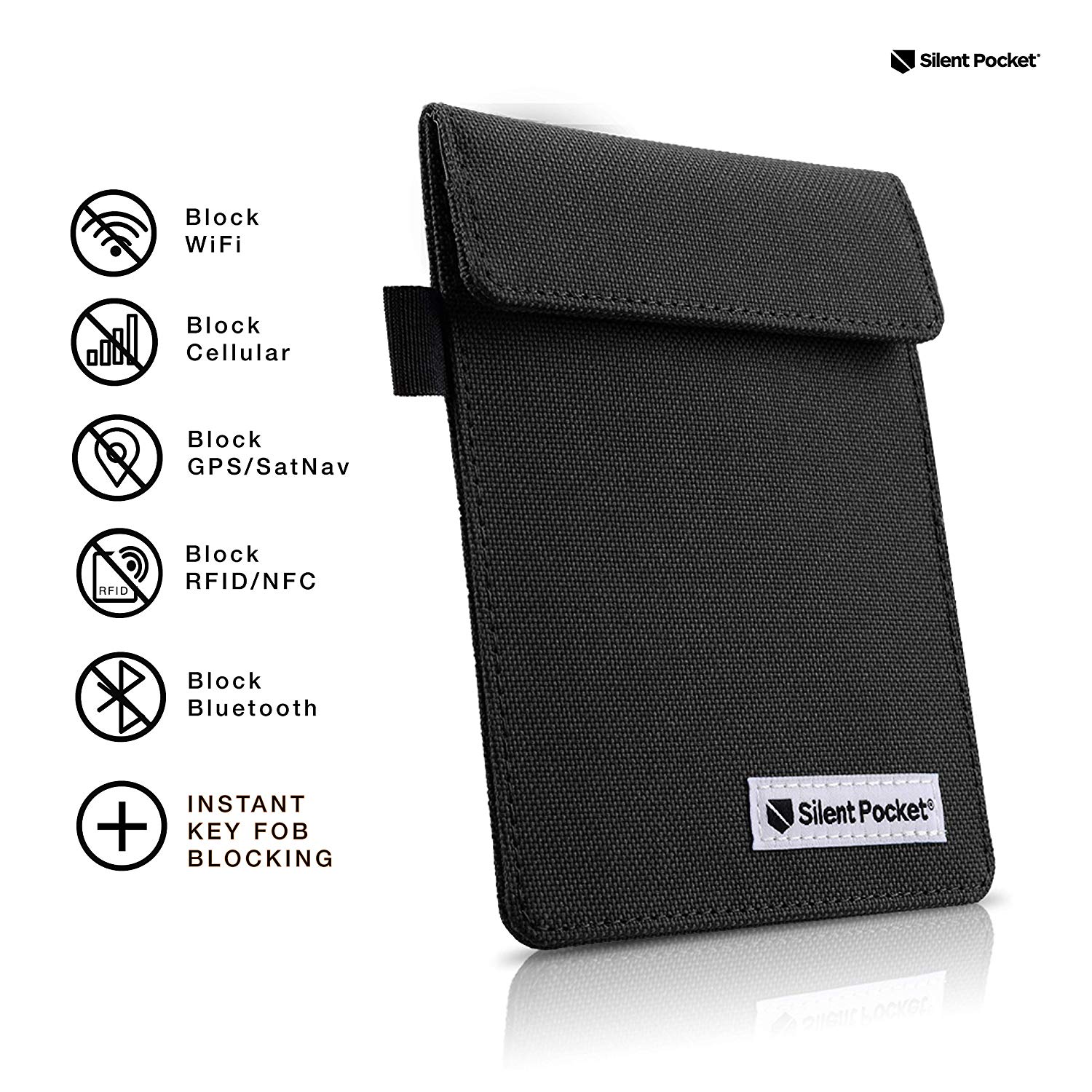 The Silent Pocket Signal Blocking is a sleeve that blocks out RFID, WIFI, Bluetooth, NFC, Cellular, GPS and more! One of the more common ways to have your vehicle stolen now is with a signal repeater, these devices steal the signal from your key leaving your keyless entry vehicle completely at risk of being stolen. By placing your keys inside of the Silent Pocket it will block the signal and help keep you and your car safe! Priced under $25, this gift will protect most common key fobs including Toyota, Chevy, BMW, Audi, Volvo, Ford, Lexus, GMC, Acura, and many more!

#1. Audio & Video Systems
Remember that if you or your giftee have a Class 7 Novice or Class 7 Learners, hands-free devices are not allowed to be used while in these licensing stages. All drivers should also be aware of distracted driving, and should always be keeping their attention focused on the road.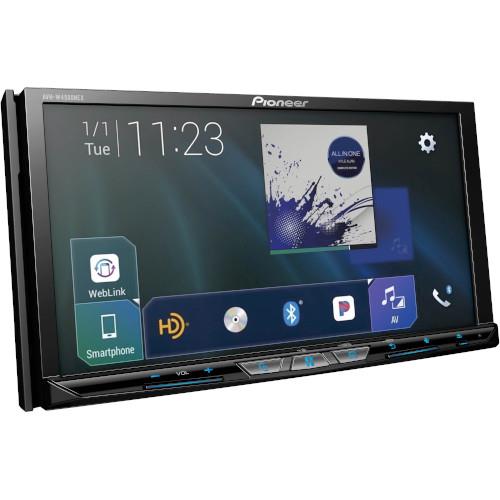 The Pioneer Flagship is part of the NEX or Networked Entertainment eXperience line of receivers which have been designed especially for our smartphone driven lifestyle with a 6.94" touchscreen. This unit is compatible with both Android Auto and Apple CarPlay either through a wired or wireless connection! Bringing your favourite apps right into the dashboard, the Pioneer Flagship allows you to access Google Music, Apple Music, navigation apps and more! It features high quality Bluetooth connectivity and voice controls for audio streaming and hands-free calling. It is also equipped with dual inputs to install a back-up camera or a front facing camera and is SiriusXM- Ready allowing you to subscribe and gain access to over 140 SiriusXM channels.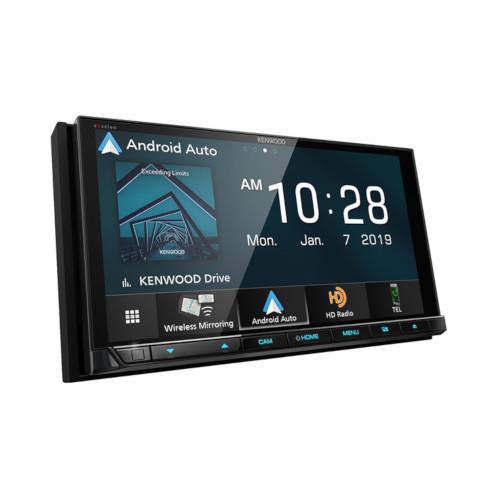 The Kenwood Excelon features a 6.8" touchscreen display with customizable widgets on the home screen. Like the Pioneer Flagship it is both Android Auto and Apple CarPlay compatible with a wired or wireless connection. You can connect up to five Bluetooth devices at once which allows your passengers to take turns streaming music and access both Spotify and Pandora apps! You can also download the KENWOOD Remote app on both Android and Apple to access and control the basic features of the receiver through your smartphone or tablet. The Kenwod Excelon is equipped with three camera inputs, allowing you to install a front-facing camera, a rear-facing camera and the KENWOOD Dash Cam or a reverse-camera and two blind-spot cameras! As the most expensive gift suggestions on our list, at more than $1000, both of these audio/visual systems are for that super special someone on your list.
--
That rounds out our top picks for interior accessories; let us know if you have any on your list or that you are currently using that we may have missed. We will be crossing the Christmas-shopping finish line next week with the final post in our gift giving series; meet us there for more suggestions for the car enthusiast on your list!