Have you sent Santa your Christmas wish list yet? If not, you better get on it! This weekend is one of the biggest sales and shopping weekends of the season, with Black Friday followed quickly with Cyber Monday, bringing us officially into December! Last week we shared our picks for the Top 5 Dash Cams, but if that is not quite what you're looking for, this week we're showcasing items that you never knew you needed for your car until you had them - our Top 5 Tech Toys for car enthusiasts!


#5. Kitchen Appliances
Who would have ever thought that kitchen appliances would be needed or desired in your vehicle? Perfect for a long road trip or for using in an RV, these items make the list as our favourite kitchen gadgets we just can't live without! Remember – distracted driving laws may apply to the use of these items while driving. Make sure you pull over and park somewhere safe before using some of these during your daily drive.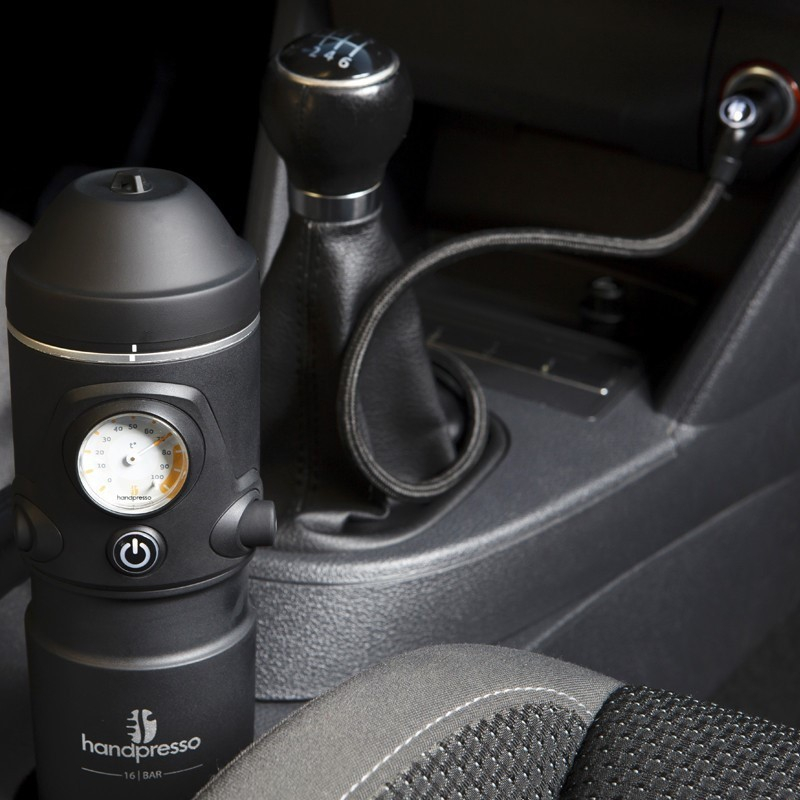 With the Handpresso portable brewer you can get the perfect shot of espresso in just 2 minutes. This unit is powered by the 12V cigarette lighter port in your vehicle and slim enough to fit in your cup holder. You can use ESE pods or your choice of your favourite ground coffee. It is also compatible with the Handpresso Dome Pod filter baskets. There will be no need to stop at a coffee shop during your road trip or daily commute with this handy device!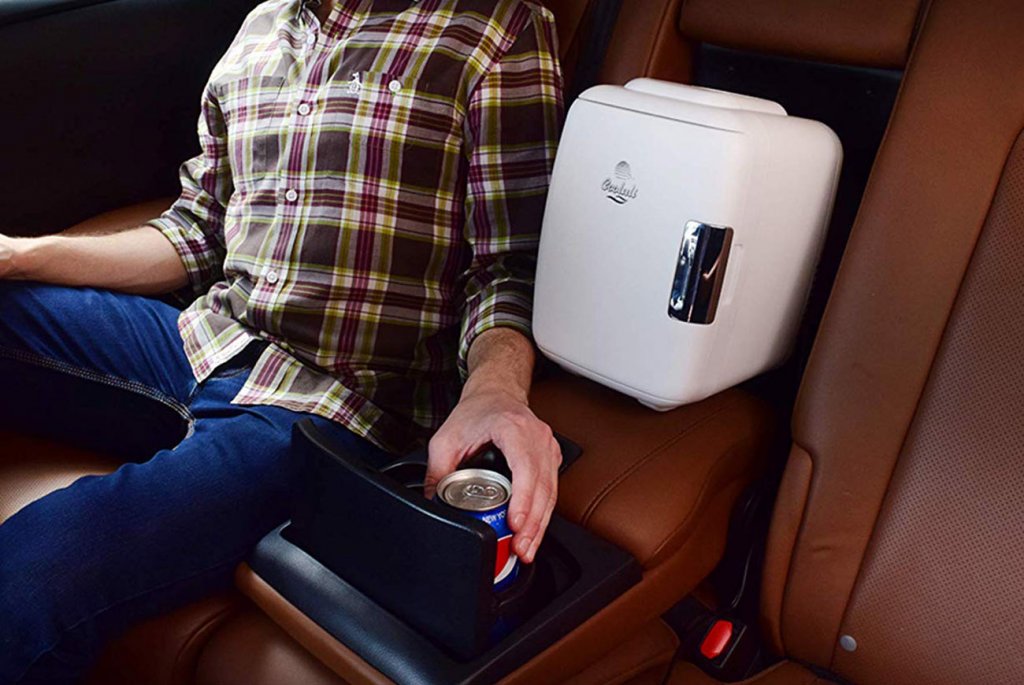 The Cooluli is not just a mini fridge, but also a warmer! It comes with both AC, DC and USB power cords to make the switch from indoor 110V power over to cars 12V power. With the flip of a switch you can go from keeping up to six drink cans cold to keeping your food warm. It has a removable shelf so that you can easily go from cans to 16oz bottles, this also allows for easy cleaning. This would be a great addition to your vehicle if you are planning on joining a ride-hailing company, giving your passengers an extra perk of a nice cold water!

#4. Wireless Phone Charging Car Mounts
There is nothing worse than preparing to head home from work and seeing the low battery notification. Fumbling with cords trying to plug your phone in and keeping it hands-free can be a challenge. Well here are some options to avoid the cable chaos! Remember the use of electronic devices while driving is a ticketable offense, so prep your phone for charging before you drive – not during. If you have your Class 7 Novice or Class 7 Learners, keep your phone stored away as you cannot use Bluetooth or hands-free devices while these licensing stages.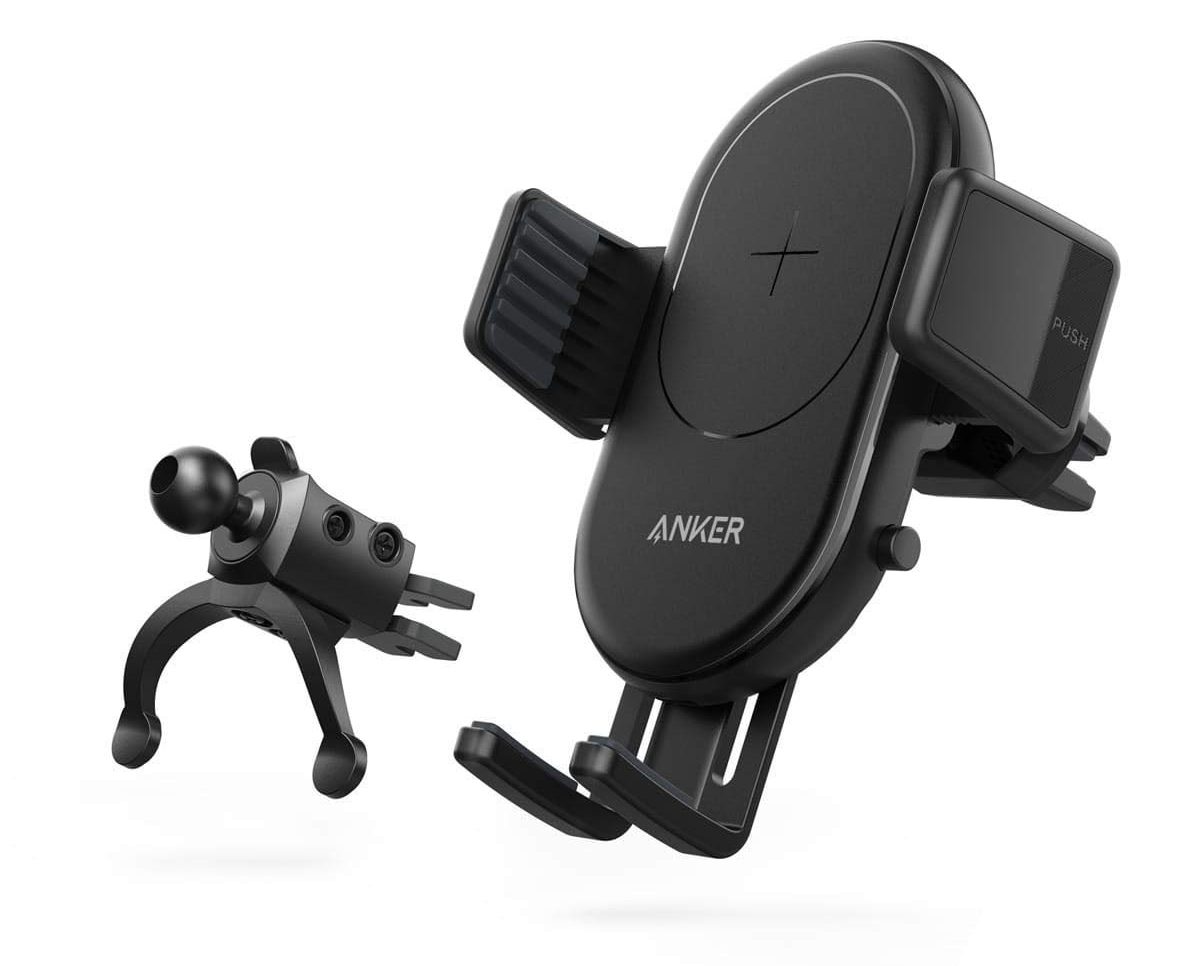 The Anker PowerWave is a Qi certified charging mount. Qi was developed by Wireless Power Consortium; it allows for wireless power transferring by using an open inductive interface. It features high-speed wireless technology that works for any Qi-compatible device. There is no need to fumble with your case as it will supply power through almost any protective accessory. The device comes with a vent mount that attaches to most car vents and has a 360-degree rotation and easy one-hand operation!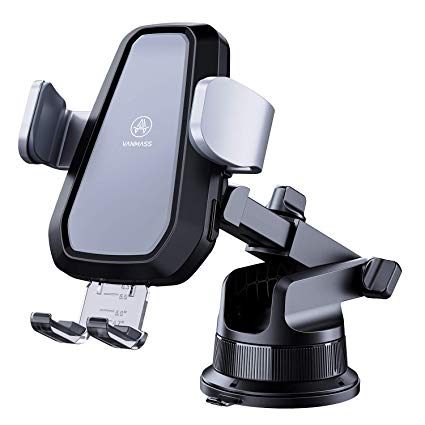 Also compatible with Qi-charging devices, the Vanmass features safe charging protection. This includes built-in over and under voltage detection, temperature control and surge protection. In the event of a short-circuit, the charger will automatically stop the charging of the device to ensure the protection of the device. It mounts on virtually any vent with a 360-degree rotation and the advanced automatic clamping technology means there is no need to adjust the arms manually! A built-in electric motor detects when a device is present which triggers the arms to close. To release your phone, you will just need to press two side buttons and the arms will open.

#3. Heads Up Display (HUDs)
Heads Up Displays have a variety of purposes. If you do not have Apple CarPlay or Android Auto preinstalled in your vehicle a HUD could come in handy. Each one will work slightly different depending on what app and widgets it will use. HUDs can display GPS directions, possible traffic issues, speed, date/time, direction of travel and more! If you have your Class 7 Novice or Class 7 Learners, keep your phone stored away as you cannot use Bluetooth or hands-free devices while these licensing stages.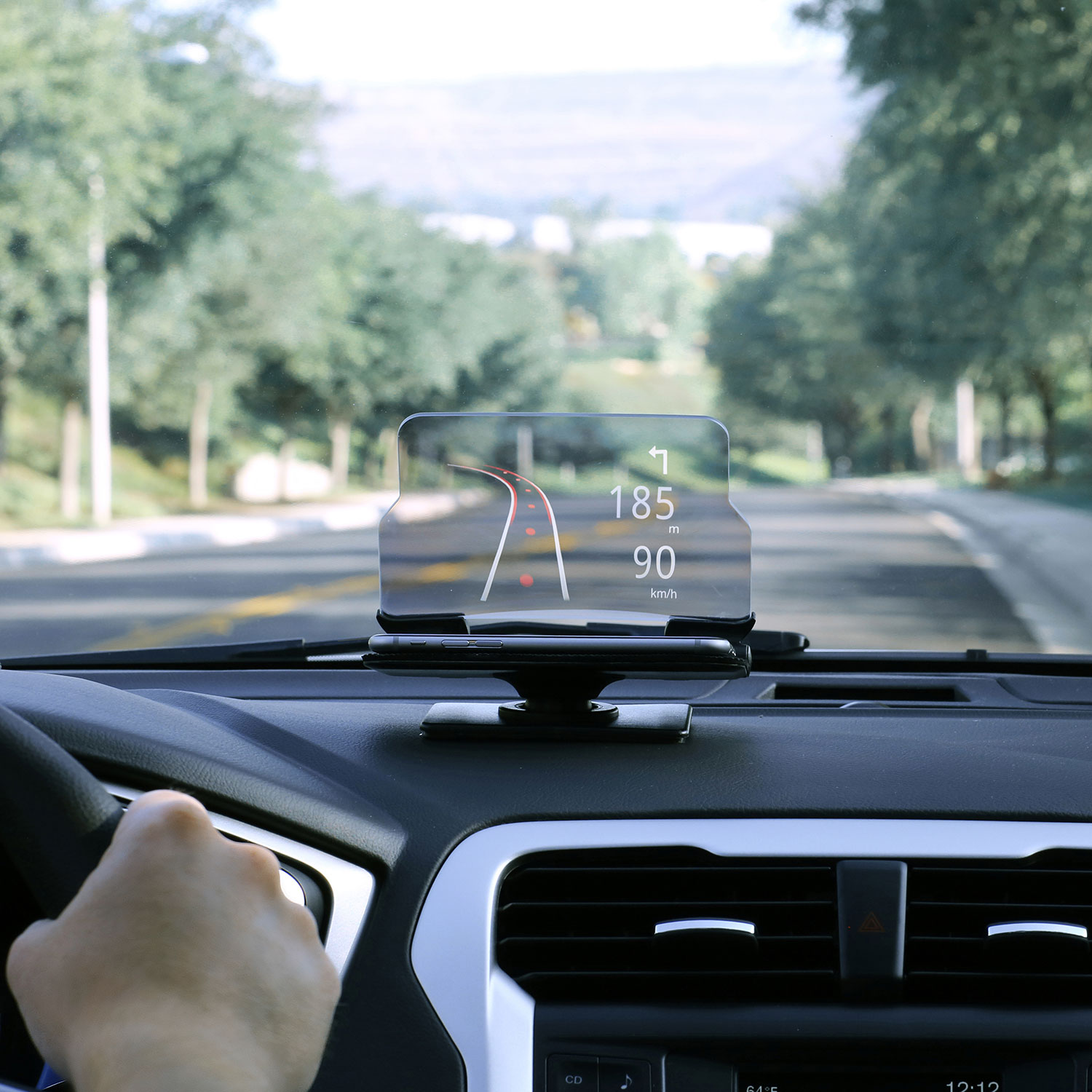 The Hudway Glass mounts to your dashboard right in front of your steering wheel. It has a transparent glass screen that allows you to see the road clearly in front of you but also provides the display in your line of sight. The reflected image works in all lighting and visibility, day or night. The Hudway Glass is compatible with all smartphones provided you can download the Hudway Go: Navigation with HUD app. You can also download the HUD Widgets app which will allow you to access speedometers, fuel consumption, eco-driving, driving efficiency, internet radio, weather and clock and more!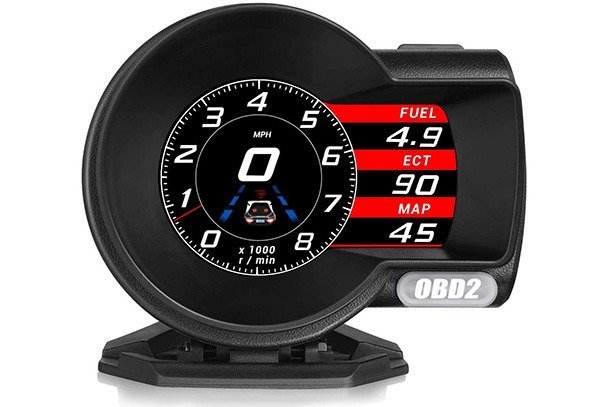 There is no app required for the iKiKin Car HUD but you can connect it to an existing OBD-II port in your vehicle, with the supplied cable. This device will display data about your speed, RPM, fuel consumption, travel time and more. It also has alarms to alert drivers when they are over the posted speed limit or have a potential issue with water temperature, low voltage of your battery, engine fault codes, RPM's and fatigue driving. A light sensor automatically adjusts the display brightness to work during day or night.

#2. Realtime Car Trackers
These handy little hubs are an additional arm of your digital lifestyle. With one of these you will be able to access your engine diagnostic, crash alert services and car tracking services if your vehicle was ever stolen. Some realtime trackers also come with a subscription to a 3G service so that you never have to worry about cellular reception!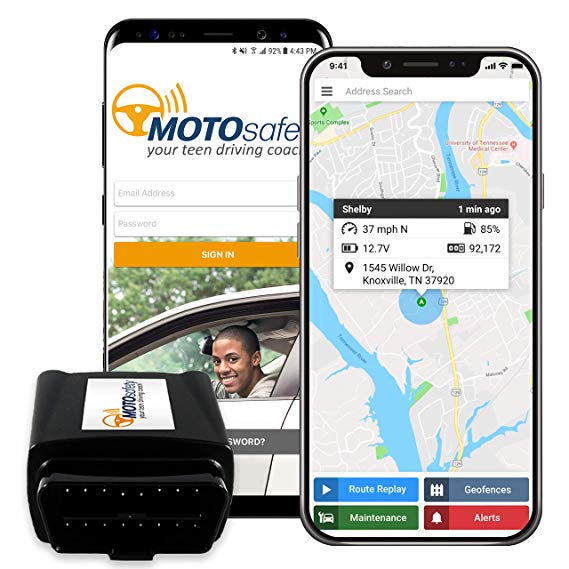 The MOTOsafety tracker includes a teen driving education course that scores safe driving habits and creates a report card to, hopefully, improve driving habits. Some of the things it will detect are speeding, harsh braking and rapid acceleration. You can download the MOTOsafety app on both IOS and Android. With this app you will be able to GPS track using Google Maps in realtime and receive email and text alerts. You will be able to track things like speed, traffic and direction, and when the vehicle is out past curfew (a favourite feature among parents!). This device does not include a free 3G subscription but you are able to purchase one for $19.99/month that is good in Canada, the US and Mexico.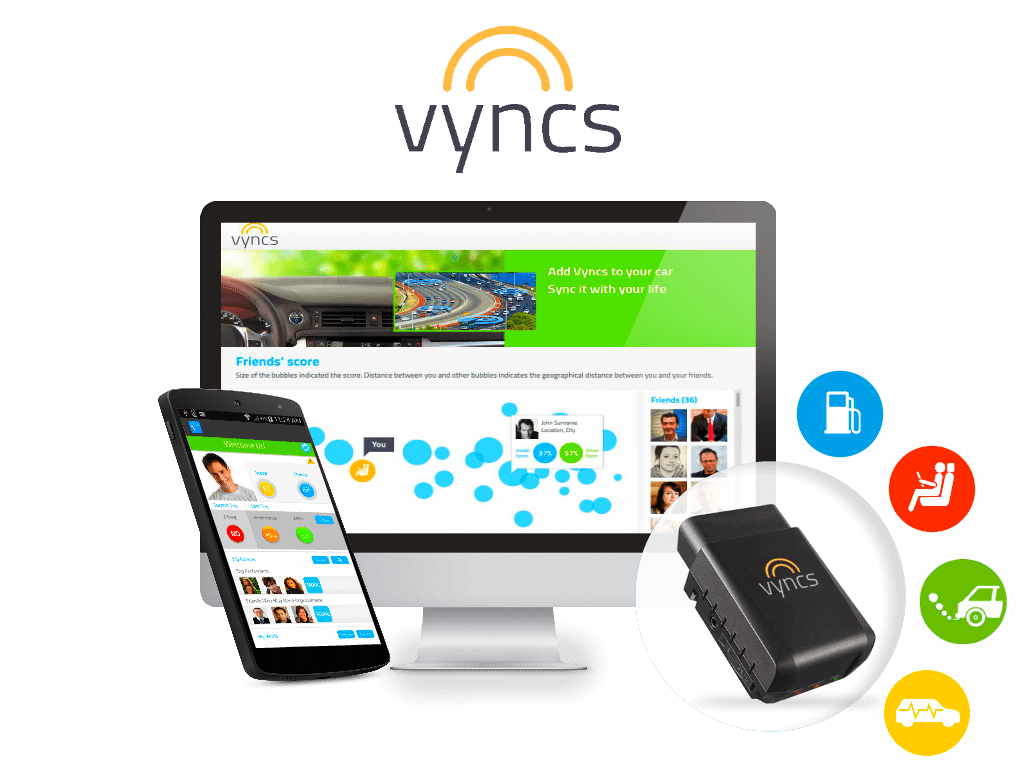 A realtime GPS location, every 3 minutes, whenever the ignition is on is featured on the Vyncs tracker. It does not draw power from the vehicle battery but from the vehicle's OBD-II port so the device goes to sleep once the ignition is turned off, but it wakes up once every hour to update your account with the vehicles' location. It will also provide updates on vehicle diagnostics, maintenance requirements, manufacturer recalls and your fuel economy. There is the Vyncs: Connected Car OBD Link app for both IOS and Android. It will require a one-time activation fee of $29.95 USD but that will provide you with a 1-year 3G service in North America.

#1. Voice Assistants
Voice Assistants are becoming a huge part of our digital lifestyles with Siri, Alexa, Cortana and Google Home part of our everyday lives, they are basically family at this point. We ask them to play our music, tell us about the weather, book our appointments into our calendars, turn our lights on and off, and so much more! A lot of new cars come equipped with Apple CarPlay and Android Auto but if you don't have a newer car and won't be upgrading for a bit you can still add your digital assistant to what you drive now. If you have your Class 7 Novice or Class 7 Learners, keep your phone stored away as you cannot use Bluetooth or hands-free devices while these licensing stages.
The Roav Viva Pro is an Alexa enabled device that will read you a book, give you directions and more; all you have to do is ask! With two integrated microphones for voice isolation, it provides noise cancellation and accurate voice identification. It is powered through your cars cigarette lighter power supply and can be connected by Bluetooth, CarPlay, Android Auto, AUX-Out or FM transmission. It also includes two high-speed USB charging ports so you can charge your device while calling out, ordering food, streaming music, or even shop online!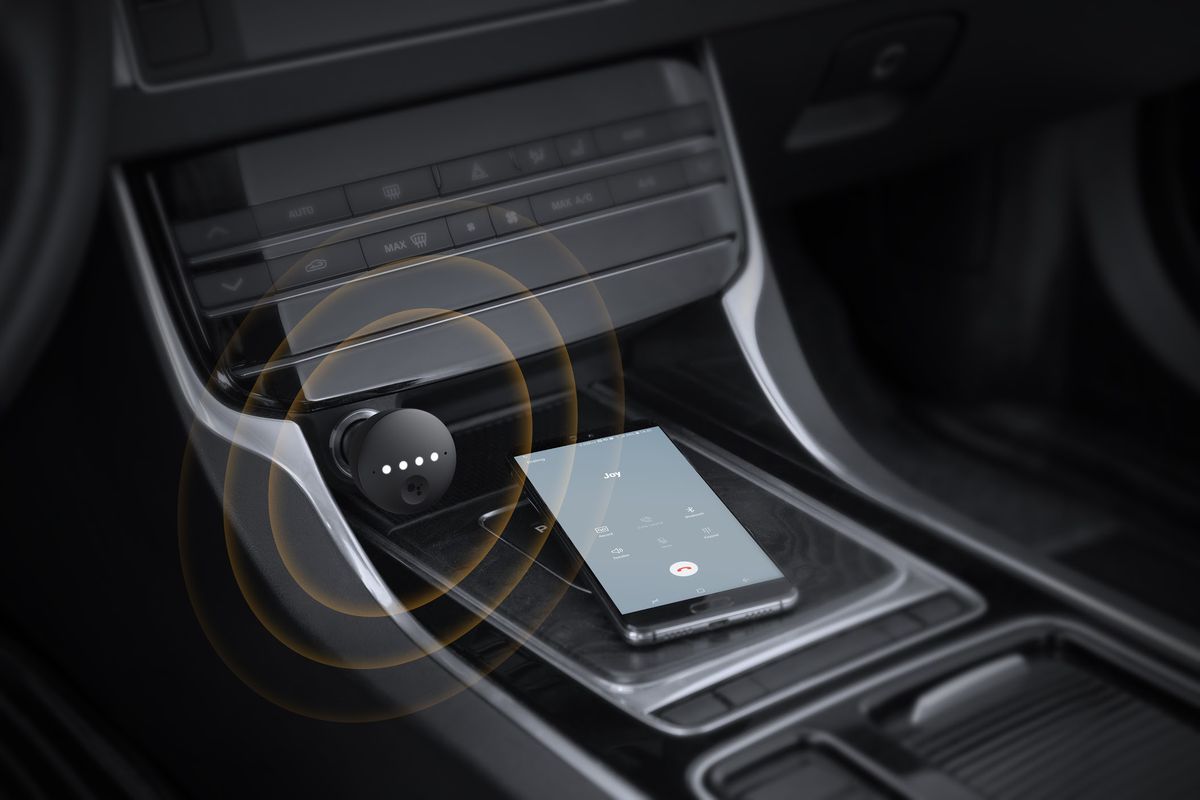 The Roav Bolt is mainly focused on the Google Assistant support, however, in conjunction with the Roav Viva app you can enjoy all of the benefits of Alexa as well! It includes 2 PowerIQ ports that allow for quick device identification and are backed by VoltageBoost to help maintain an optimal charge by connecting through either Bluetooth or AUX connections. Works with music apps such as, Apple Music, Google Play Music, YouTube Music, iHeartRadio and Spotify. It also features a unique dual signal processing technology that pairs advanced on-device signal processing with machine-learning-based signal processing to allow for your voice commands to be heard clearly.
That rounds up our Top 5 Tech Toys for the gearheads on our list! Do you have any add-ons in your vehicle that you could not live without? – tell us about it on our social media page! Make sure you are all gassed-up for next week's Christmas gift suggestions where we'll feature our picks for the Top 5 Detailing Items!