It has been a long year, and with Canada-wide travel now allowed, we know that you're raring to get up and go out! We've compiled a list of the top 5 road trips that are stunning during the summer months, and will show you some amazing sights throughout western Canada! All distances are calculated from right here in the Fraser Valley. Before heading out to any of the attractions or destinations listed below, we'd recommend checking ahead to inquire if they have re-opened and/or have any restrictions in place, as each location may be in different stages of re-opening.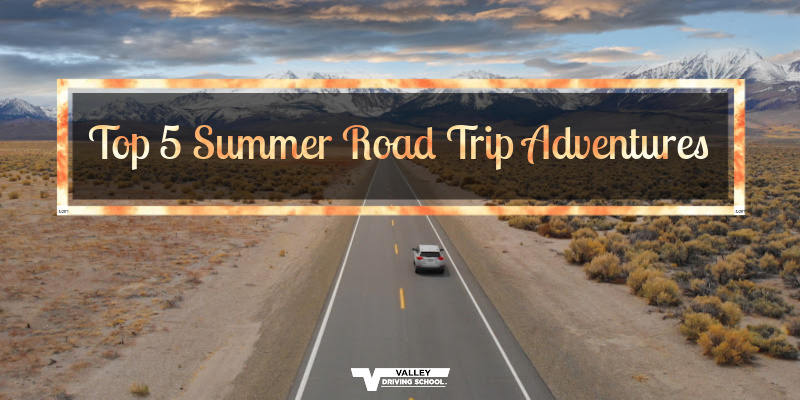 Sea-to-Sky Highway (HWY 99)
Roundtrip: roughly 350km/1-3 days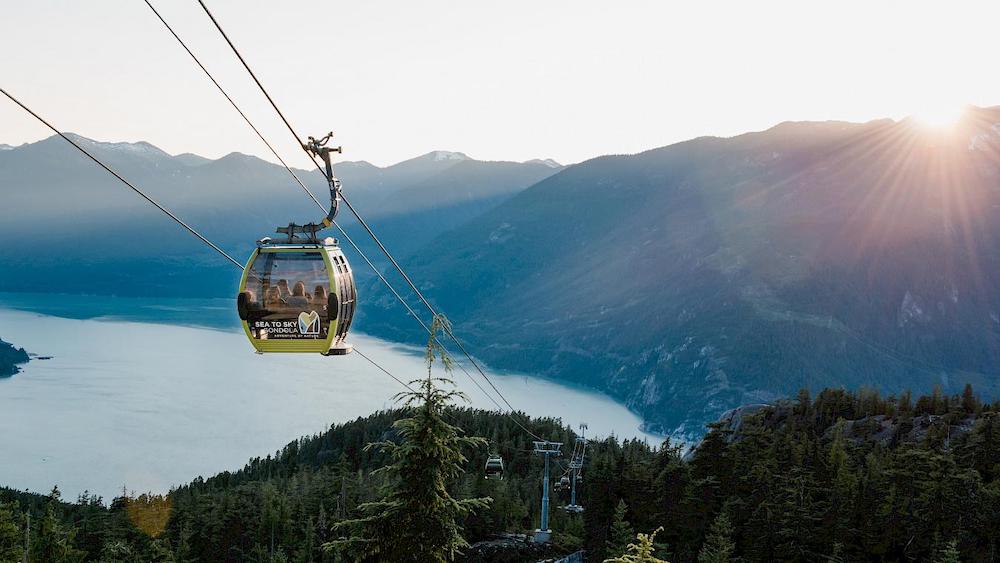 If you haven't experienced this surreal stretch of highway, bump it to the top of your list for the next weekend that has you feeling stir crazy. Earning its name by being nestled alongside a climbing cliff with nothing but open water and the expansive skies, this is a road trip where the road is a treat in itself. You'll pass many attractions including waterfalls, canyons, and mountains with a few small towns to get refreshments in. You will also find seven kiosks fashioned in the shape of cedar bark hats where you can learn about the Indigenous history of the lands.
Valley's Recommended Stops: Britannia Beach, Shannon Falls Provincial Park, the Stawamus Chief, Squamish, Sea to Sky Gondola, Whistler
Road Trip Tip: Pack a picnic to enjoy at one of your favourite roadside stops.

Alberta Badlands
Roundtrip: roughly 2100km/3-7 days
Alberta is vastly different from BC as far as landscapes are concerned - some BC locals may think there is just desert and dry air there, but the Drumheller hoodoos will have you thinking otherwise. These incredible rock formations make up the Horseshoe Canyon, giving a whole new idea to what desertland really is! This is home to Canada's own version of the Grand Canyon, spanning a total of about 10km.
Valley's Recommended Stops: Revelstoke, Canyon Hot Springs, Banff National Park, Dead Man's Flats, Calgary Tower, Dinosaur Provincial Park
Road Trip Tip: Be prepared with fully charged phones or professional cameras for the trip's stretch through Alberta's Rocky Mountains and if you're planning on camping instead of hotels, make sure you reserve your spots ahead of time!

Tofino
Roundtrip: roughly 750km/3-7 days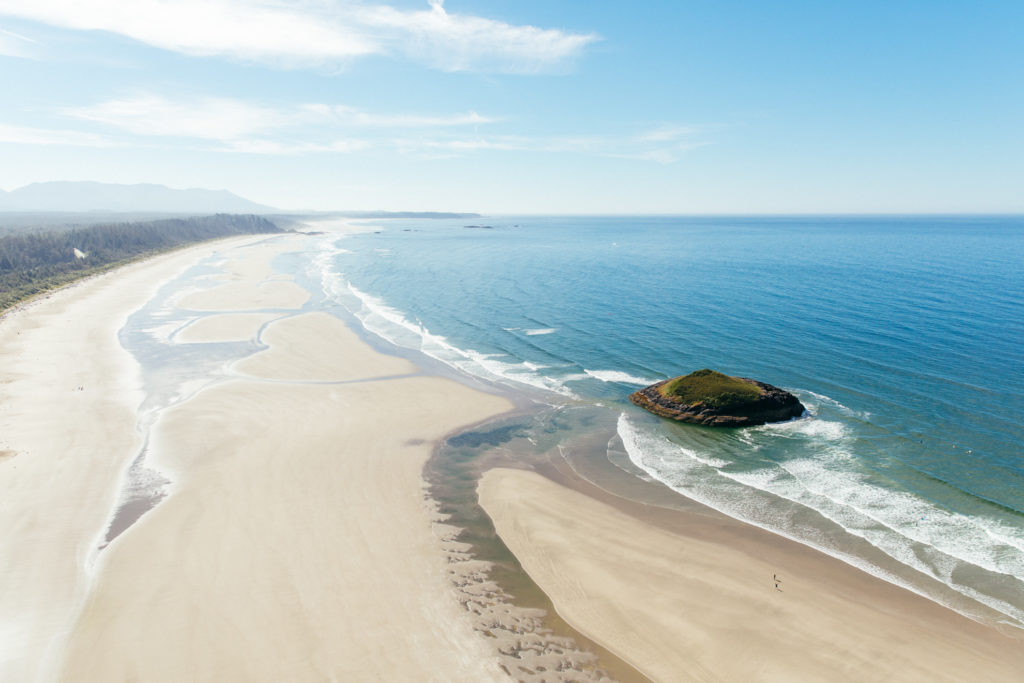 If you're a fan of the water and coastline, then this is the road trip for you! You'll get to enjoy big city coastline views as you board the ferry in Vancouver and cross over to the island where you'll drive through old growth forests and pass endless sandy beaches as you make your way to the surf capital of Canada. Be sure to leave yourself ample time and look into beach camping so you can experience falling asleep and waking up to the crashing waves of the Pacific Ocean.
Valley's Recommended Stops: MacMillan Provincial Park, Ucluelet Aquarium, the Wild Pacific Trail, Pacific Rim National Park
Road Trip Tip: It's always recommended to make a ferry reservation ahead of time, even if you are travelling outside of peak hours. And, make sure that you practice proper ferry etiquette while you're there!

The Coastal Circle Route
Roundtrip: roughly 1380km/3-7 days
A hard to turn down road trip, The Coastal Circle Route takes you on an adventure starting with Vancouver Island's eastern shores and returning through the world-famous Sunshine Coast. Jam-packed with four ferry rides (more if you want to explore the smaller islands), you'll get to explore your choice of First Nations sites, breathtaking gardens, wineries and organic farms, unique galleries in charming little artsy towns, and two major cities.
Valley's Recommended Stops: Butchart Gardens, Royal BC Museum, Comox Air Force Museum, Historic Lund Hotel, Sechelt.
Road Trip Tip: If you're a souvenir collector, budget a certain amount for your kitschy finds and get creative in finding souvenirs instead - like a napkin from your favourite winery or some pressed leaves and wildflowers.

The Icefields Parkway (HWY 93)
Roundtrip: roughly 1480km/3-7 days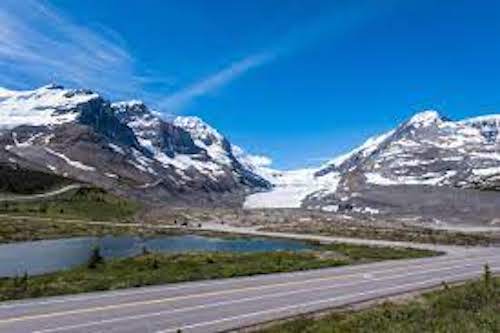 Noted as one of their "20 drives of a lifetime", the National Geographic Traveler gives us another reason to venture into Alberta. This stretch of highway takes you on a mountain adventure through arguably the best side of the Rockies and is a hiker's dream with 260 trails to explore. Enjoy endless attraction sites of mountain vistas, experience how cold glacier water really is, and backcountry camp to your heart's desire. If you're of an indoors-y type, make your final destination Lake Louise and treat yourself to a luxurious stay at the Fairmont Chateau or a rustic stay at Deer Lodge!
Valley's Recommended Stops: Athabasca Glacier, Lake Agnes Tea House, Peyto Lake, Bow Lake, Maligne Canyon, Lake Louise Gondola
Road Trip Tip: Keep your cameras ready for black bear and bighorn sheep sightings but please be mindful of your distance and respect these animals in their habitats. If you're planning on camping, be sure to read about the area's wildlife and prepare accordingly.
Beautiful British Columbia and our neighbouring province of Alberta work together to provide some of the most gorgeous and breathtaking scenery across the country, and there is no time like the summer to see these places at their peak. If you're already planning ahead for the summer crowds to die down, check out our autumn, winter, and spring road trip lists!