Driving and music have been inseparably connected ever since the radio was dropped into a car almost eight decades ago. Our journey as drivers is often defined by the music we play while we drive. It starts driving around town, but then that first road trip comes along, and you have completely programmed the tunes that will play with each passing mile. Music and cars are like peanut butter and jelly.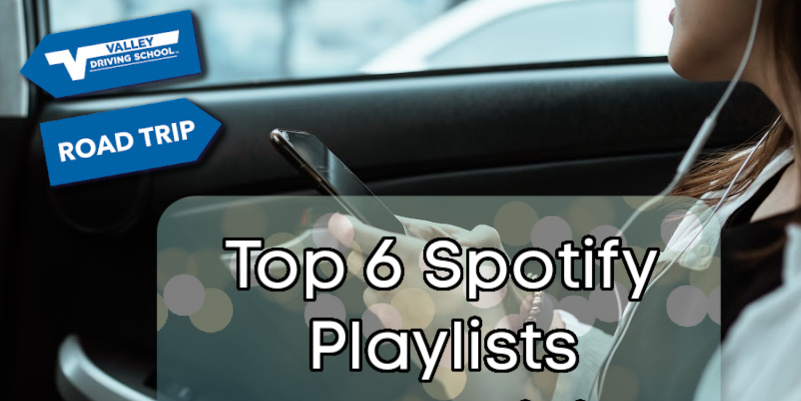 Whether you are commuting to work, zipping down to the grocery store, or getting ready to drive across the country, music will be a part of your experience. Below, we've compiled a list of the top six Spotify playlists that are absolutely essential for enhancing the driving experience.
6. Road Trip Through the Decades
Each decade has its own vibe and, whether you're from that specific decade or you just feel like you belong there, nothing says road trip like playing hits from the 70's, the 80's, the 90's, or the 2000's. There are playlists for every decade, or you can even narrow it down to a specific decade and genre!
https://open.spotify.com/playlist/37i9dQZF1DX76cnmxfAAhD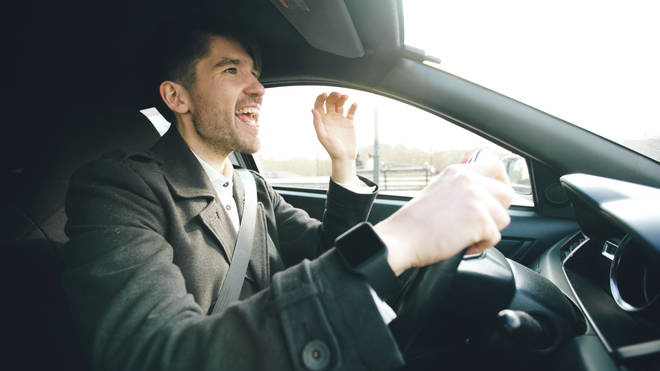 5. Family Road Trip
Depending on the age of the kiddos in the back seat, not every Top 40 playlist will have the most appropriate songs. The Family Road Trip mix is the perfect playlist for families with youngsters. Every single song is something you'll probably recognize, and the lyrics are appropriate for any age group. This list is curated for both adults and kids alike, staying away from Disney staples. Catchy tunes for the adults, and no new words for the kids' vocabulary.
https://open.spotify.com/playlist/37i9dQZF1DWTJ0ewkTmTo2?si=c447122878894cfc
4. Driving with Disney
If you're looking for something way more kid friendly, try out this Disney movie soundtrack playlist. Featuring favourites from the classic movies, all throughout the 90's and 2000's, and of course the most recent hits like Encanto and Turning Red, this playlist is sure to get the kids excited, and Disney fans of any age!
https://open.spotify.com/playlist/37i9dQZF1DX1okZ1ZeITst

3. Road Trip Sing-Along Songs
No matter how exciting and how much fun a road trip is, there is always a point where you've been in the car too long, the energy slumps, and the moods in the vehicle shift to "get me out of this car!" A proper road trip sing-along is exactly the medicine required for a case of the mid-trip grumpies. It's impossible to hear these songs hit the speakers and not start belting out the words at the top of your lungs.
https://open.spotify.com/playlist/68q3IjJ17gHA7r9NdijiUU?si=101848591dce421c

2. Indie Rock Road Trip
Maybe you're alone in the car and the time you're spending driving is time for reflection, introspection, and chill vibes. Whether trying to filter out the distractions of a daily commute or cruising the coast, Indie Rock Road Trip is a super light, deeply pleasant mix perfect for feeling the vibes. Warning: deep thoughts may wander into your brain while listening.
https://open.spotify.com/playlist/37i9dQZF1DWUoqEG4WY6ce?si=9deee0b245ca439f

1. Road Trip Classics 2022
The first few songs immediately set a tone for how the drive and the day are going to go. Spotify's Road Trip Classics playlist has the perfect balance of new pop music and the classic rock tunes we all know the words to. The mix of beats and nostalgia will get anyone excited about being in the car!
https://open.spotify.com/playlist/4LgM6Pjn9lSCs41AsHHMY5?si=d0215946a6e54862
–
This top 6 list barely scratches the surface of what's available to blast through the speakers and no matter what music genres you're into, there is a playlist to pair with your drive! Now that you've got your music picked out, where will you go?! Check out our Top Autumn Road Trips to pick your destination, and our guide for Road Trip Essentials before you head out!