Mandatory Entry Level Training (MELT) is a requirement in British Columbia that requires all class 1 learner's licence holders to have a minimum number of hours of training time (classroom, yard time, behind the wheel time) completed prior to attempting an ICBC road test. The program is delivered by licensed driver training schools in BC and was established in October 2021.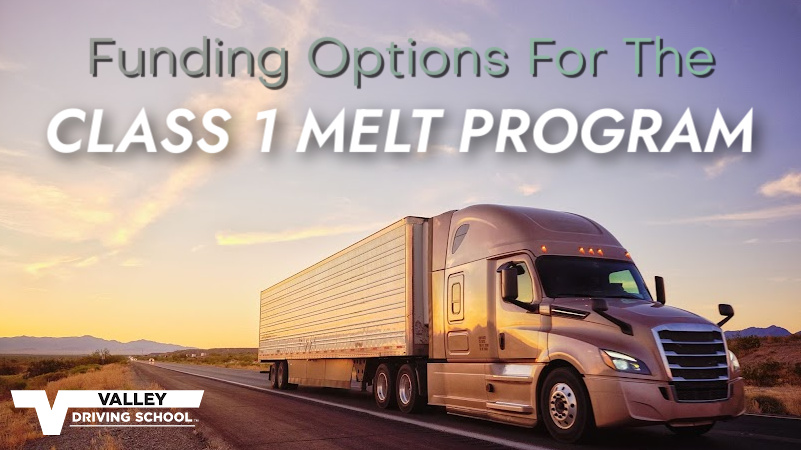 We've outlined the MELT program requirements and changes before, and today we look at some of the costs associated with this type of training, and some of the options available for financial support.
MELT Training

The MELT training program for those applying for a class 1 driver's licence is designed to ensure that new commercial drivers are well-equipped to handle a variety of driving situations safely and confidently. The program requires 140 hours to complete and will cost somewhere between $10,000 to $20,000. While at first these requirements may seem like a lot, the average wage of drivers means that tuition could easily be paid off well within your first year of driving. There are some funding options in place to assist trainees financially as they complete the programming. Below, we've detailed a few of the options that drivers can use to help cover the cost of completing the training.
WorkBC Centre Services
WorkBC Employment Services help unemployed people into sustainable employment. WorkBC Centres work with people on an individual basis to determine an effective plan to meet that objective. If someone is unable to find a sustainable job with their existing skills, WorkBC can provide access to skills training which can include support for tuition and financial support.
WorkBC will also offer opportunities for specific groups of individuals, often through Douglas College and YWCA. YWCA typically funds unemployed women for a variety of training, and the MELT program is one option that qualifies. Douglas College typically funds unemployed individuals, regardless of gender, and often caters to newly-landed immigrants.
Currently, there is a tuition maximum that applies to all occupations and sectors and the amount of funding you may be eligible for, will depend on your individual qualifications. To find out if you qualify for WorkBC funding and how much funding you could receive, contact your local WorkBC centre. This funding may be available toward the costs of training, with individuals contributing to total training costs or seeking other available funding sources.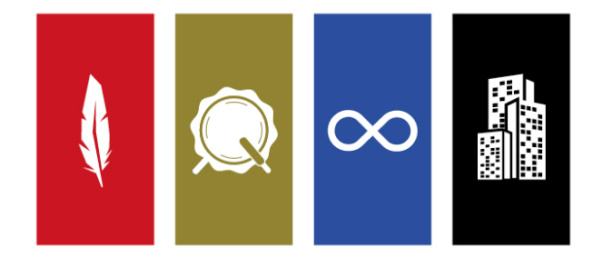 Indigenous Skills and Employment Training
The Indigenous Skills and Employment Training (ISET) Program helps Indigenous people build their skills and find employment. In BC, 23 organizations provide ISET programs, services, and funding. This funding is available, not only for tuition costs, but could also cover the cost of transportation and child care during your training.
Check with WorkBC to see if you qualify; this is dependent on the specific ISET program you're looking at. Some of the ISET programs serve any Indigenous students, whether they are on- or off-reserve and no matter whether they are status or non-status. Others will only serve Indigenous students living on Tribal Council lands, and others require you to be a member of the Métis Nation British Columbia.

BC Employer Training Grant
The BC Employer Training Grant provides funding to employers to support skills training for their new or current employees. It may provide funding for owners and operators, including contractors, to upgrade their skills. Depending on the funding stream, employers can receive between 60% and 100% of the cost of training and applications can be submitted online throughout the year.
This funding option should be checked on through your employer, or potential employer, to see if they have applied to and qualified for the grant, and if you are able to start training.
WorkSafe BC
If you're injured on the job, and you're unable to return to that same employment position, WorkSafe BC will sponsor your training for re-entry into the workforce. They will do their best to match the position you currently had in terms of wage and job expectations. Thousands of successful students have received funding for training through WorkSafe BC. Contact your worker directly to see if you're eligible and qualify for the funding, and to get the process started.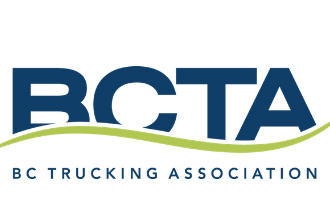 BC Trucking Association (BCTA)
The BCTA has started the BC Trucking Association Mandatory Entry Level Training Grant Opportunity and made it available to all BCTA motor carrier members. The eligibility requirements require candidates to be unemployed or underemployed, be a permanent resident, and candidates must be hired as an employee, as opposed to becoming an owner/operator themselves, after the training has completed.
This grant has an extensive list of requirements for both the BCTA motor carrier members and the potential candidate, so be sure to read through everything carefully before you begin the process!
–
A class 1 licence opens the door of opportunity and drivers are in high demand! Many of our class 1 MELT graduates finish their training with multiple interviews or job offers lined up, so there has never been a better time to get a class 1 licence and hit the road! You can stop by one of our offices if you have any questions or are ready to get started, or you can call or LiveChat with us!