At Valley Driving School, we are proud to be a great place to do business with and a great place to work. Have Fun At Work Day was earlier this week, and we always want our employees to be excited to come to work and have fun while they're here! When we reward our team members for their effort in meaningful ways, it makes Valley stronger. We have a track record of retaining great talent, and their dedication to their work shines through in our programs and training.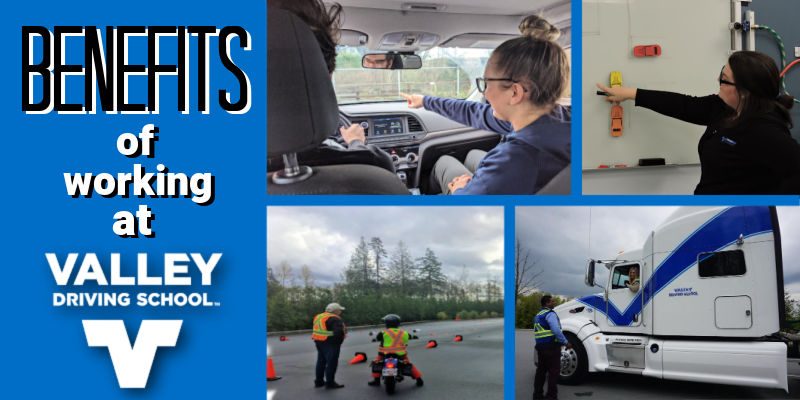 In today's blog post, we're taking a look inwards and talking about what makes Valley Driving School a cut above the rest.

Sponsored Training
Our students benefit from our training and programs and we want our employees to benefit, too. After the probationary period, Valley is proud to extend our family discount to your young drivers, aspiring motorcycle riders, and even new commercial drivers in your family. Save money and improve your family's driving skills, all while working at a place you love! As an employee, you can receive your driver training for free! Have dreams of being behind the wheel of a big rig? When you work here, we can help make that dream come true at no cost to you!
Happy and healthy employees are key to a great organization, so we'll reimburse you for an active gym or physical activity program membership, up to $50 per month. In addition, we love a little healthy competition between our employees and our branches! Take part in fun fitness challenges on a monthly basis where you can win prizes or gift cards to help support your fitness and activity goals.
Are you interested in continuing education and self-improvement when it comes to your career? At Valley, we understand the value of investing in our employees. If you choose to take a course or class that relates to your position at Valley, we'll happily reimburse you for your hard work and commitment to your craft.
Referral Bonus
Do you know someone who would be a great fit at Valley? Get rewarded for it! Some of our best team members have come to us as connections through our current employees. Our employees work as great ambassadors for Valley Driving School and often give new potential referrals a good understanding of what it's like to work with us. Not only will we thank you for your referral, we'll reward you too, up to $1000! The longer you and your referral stay with us, the more money you can bring in. At regular intervals throughout the first year of your referral's employment, you will receive a cash thank you for bringing another valuable player to the team!

Work & Life Balance
We appreciate loyalty and great team members at Valley Driving School. After your first calendar year at Valley, you'll accumulate an additional paid vacation day for every year worked. The best part? There is no maximum on the number of additional vacation days you can accrue. We have long-term employees that have earned in excess of 20 paid days off per year! Imagine that, a whole extra month off, on us! We're truly dedicated to rewarding our hardworking, loyal employees in ways that are meaningful and beneficial to your work/life balance. We believe your career should help provide fulfillment in your life, not hinder it. We allow flexible scheduling, vacation allowance, and accommodate requests for time off.
Staff Events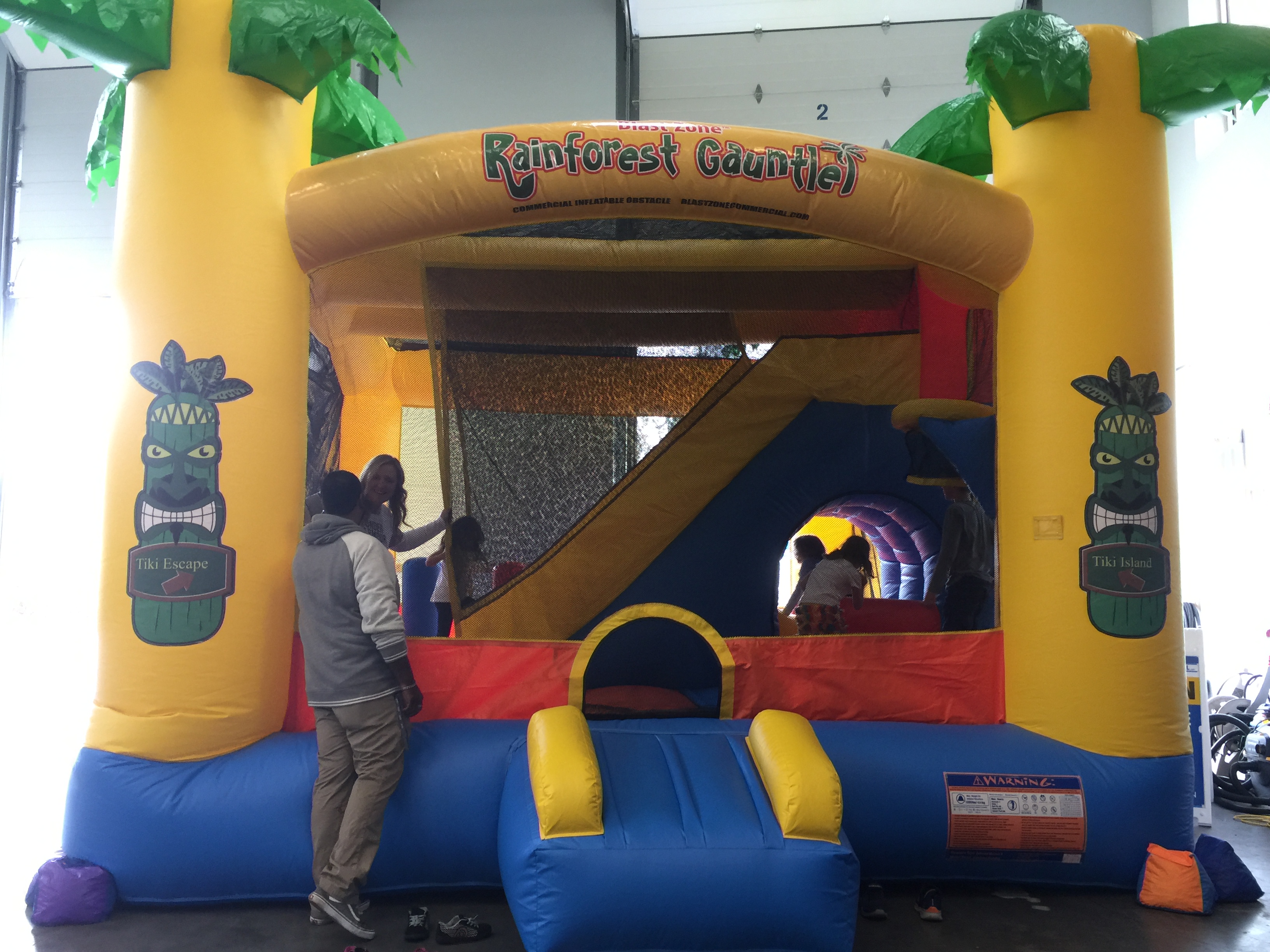 In addition to providing a balanced work and life atmosphere, we bring our employees together as a team with our regular staff events! To ring in every new year, we host a Dart Tournament and everyone in the company is invited to share in a night of darts, dinner, and fun. In the summer we have our family-friendly BBQ and you can bring the whole family down for this event! We always have good entertainment, activities for the kids, and, of course, some good grub. Valley also kicks off the summer with a staff motorcycle ride. Employees can bring their own bike, or use one of ours, and cruise through the Lower Mainland and Fraser Valley, stopping for lunch and some gorgeous sightseeing opportunities! To kick off the winter holidays, the annual Christmas Party and Dinner is hosted and every employee and their plus-one is invited for a mouth-watering dinner and other festive activities!
Employee Benefits
After passing the probationary period, Valley employees are able to take advantage of our long-term disability, life insurance and extended health programs. We round out our extended benefits for our employees with our "in house" dental and vision reimbursement plan. We cover a portion of vision and dental expenses not only for you, but for your immediate family, too. Rest easy knowing your loved ones are well taken care of when you work at Valley.
If we haven't won you over yet, perhaps our Employee Stock Option Plan will. Our innovative structure helps set us apart and provide a unique way to reward the incredible work our teams do, year in and year out. Our ESOP plan gives you the pride of ownership, can help with retirement savings, is a stable investment opportunity, and our profit sharing reflects the true profitability of the company.
--
You may think of just Driving Instructors when you think of a driving school, but our team is in the office as well as on the road! You can check out our current openings online or by giving us a call at the office, and we'll often bring the right people in for an interview, even if we don't have current openings! We're all about hiring the right people and finding a spot within the company that will work.