The open road is what beckons drivers from all walks of life. Whether you drive a convertible, a hot hatch, a silky Italian supercar, or a bruiser of an American muscle car, chances are the ideology and romanticism of the road trip is a common unifying force for all. What most people neglect to realize, is that the motorcycle crowd has a culture of its own that revolves strictly around the allure of the blacktop.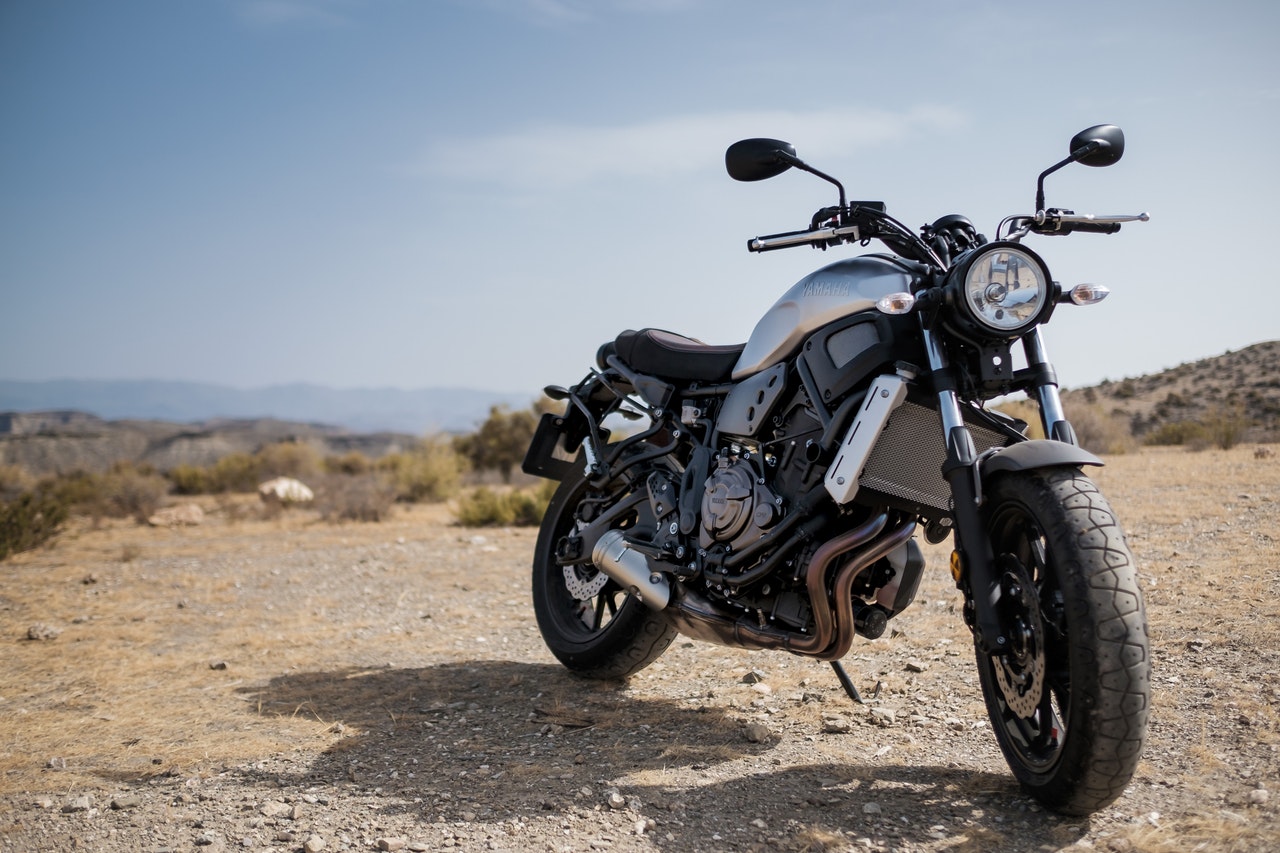 The Motorcycle Run is the two-wheeled equivalent of the 'Sunday Drive,' a rite of passage that all riders undertake to advance their knowledge of the road, their environment, and the profoundly intricate relationship between a human being and a machine.
A run is a great chance to experience the ecstasy of the open road and find out what riding a bike is all about. In this post, we'll discuss some of the best and most well known motorcycle run routes in British Columbia; rich in mountain passes, weather systems, and curvy roads that are sure to spawn a few smiles along the way.

Vancouver Island
Parksville - Tofino
One of the best ways to see Vancouver Island is via motorcycle. The relentless coastal breeze coupled with the island's penchant for laid back culture and meandering roadways is chronicled in the Parksville-Tofino Cross, a run that bisects the entirety of Vancouver Island, chiming in at 172 km of coastal highway.
Following Pacific Rim Highway 4 westward will take you through the stunning lakeside McMillan Provincial Park, Port Alberni, Sproat Lake Provincial Park, north of Klitsa Mountain for some epic panoramic views, past Hidden Peak, before heading north and into Canada's west coast surf mecca of Tofino.
Port Renfrew - Cowichan Loop
231 kilometers of prime rural highway make this south island traverse a local favourite for its accessibility and ease. Heading north out of Langford, you'll hit Bamberton, Mill Bay, Cobble Hill and Cowichan Bay before rolling into Duncan and turning west through the south end of Pacific Rim National Park. Take a pit-stop at Honeymoon Bay at Lake Cowichan before heading south to Port Renfrew on the Pacific Ocean and following it southwest back to Spoke and Milnes Landing.
Lower Mainland
Sea-to-Sky Highway
Head north out of Vancouver's iconic Stanley Park and over the lions Gate Bridge following the Sea to Sky highway 99 through West Vancouver and then west towards Cypress Provincial Park. Here, the highway swings north with views of Bowen, Bowyer and Anvil Island in the Howe Sound before reaching Squamish.
Garibaldi gives way to panoramic mountain vistas including the Black Tusk, Cloudburst Mountain, Tricouni Peak and Mt. Brew before the Sea to Sky heads into the world's most popular ski town, Whistler. This is a busier route, but an absolute must for BC riders.
Cross Border Loop - Vancouver, Princeton, Osoyoos, Marblemount
This international run features fantastic corners, epic scenery and a fantastic road surface for riders to explore both Canada and her southern neighbour, the USA. Cruising a lofty 843 kilometers through the Lower Mainland of BC and into Washington state's North Cascades National Park, the cross border loop can be completed in one day if you're determined, but is best finished over a weekend.
Head south from Vancouver through Surrey and into the US of A via White Rock. Taking Interstate 6 south through Ferndale and Burlington, you'll take Highway 20, also called the North Cascades Hwy, east through Marblemount before turning back north and past Big Devil Peak. After riding through the entirety of the National Park, you'll pass through mountain roads and into Okanagan, WA. Here, you'll head north via the Interstate 97 back to Canada through Osoyoos Lake, west to Princeton and south past Copper Mountain. Then, you'll ride through the EC Manning Provincial Park, through Chilliwack, Abbotsford and Langley Township before crossing the mighty Fraser at the Port Mann Bridge.
Pack some water, extra clothes and an old fashioned map for this one.

All-in-One's
Cross Channel Route - Vancouver, Nanaimo, Courtenay
One of the greatest things about British Columbia riding is the varying scenery and methods of transportation you have to take to reach your destination. A popular pastime of riders is to schedule out a nice pit-stop somewhere along the way so you can stretch your legs, have a drink, grab a bite to eat and shake off the purring vibrations of your bike. Instead of the old school pit-stop, consider making your rest break a cross-channel trip on one of BC's many ferries, giving you the opportunity to ride both the mainland and island in the same day.
Talk about scenery! This circle route is a 730 kilometer ferry-bound loop that connects West Vancouver to Nanaimo and heads north along the Salish Sea and into Lantzville and Bowser before coming to Courtenay. You'll take the ferry again, this time back to the mainland via Powell River, across Nelson Island, through Halfmoon Bay and Gibsons before getting back on the ferry and over across to Horseshoe Bay.

West Vancouver - Nanaimo, Salt Spring Island, Tsawwassen
Similar to the north route mentioned above, this ferry hopping loop from West Van to Nanaimo heads south through the island riddled east coast of Vancouver Island. Following the Trans Canada Highway south to Crofton, you'll board another ferry headed to Vesuvius on Salt Spring Island. You'll traverse the idyllic island community and board again at Long Harbour, bound for the south Metro Vancouver region of Tsawwassen via Swartz Bay.
You'll have plenty of time to soak in the spectacular views of British Columbia's island network, the Salish Sea, and the many intricate seaways before winding up back at home. A reminder that mentioning you're completing a motorcycle loop will get you a tiny discount via BC Ferries. Try to enjoy this one over a weekend and take advantage of the many accommodations and B&B's on the island.