Taking your road test to get your driver's licence is an exciting, but sometimes it can also be an overwhelming experience. After months of driving as a learner, studying, practicing, and maybe even some driver training, the time has finally come to upgrade your licence. Everyone wants to pass on their first try and finally get that sense of freedom that comes with holding a driver's licence!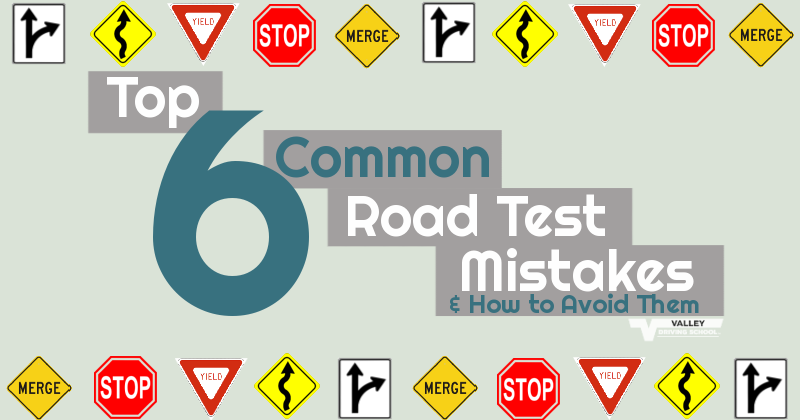 This week we've got a list of some common road test mistakes and how you can avoid making them, maximizing your chances of a successful road test.
Mistake #1: Booking Too Soon
Getting your licence is a huge milestone, and this exciting new stage of freedom often motivates new drivers to book their road test appointment as soon as they are eligible. However, not all drivers are ready to take a road test just because they have had their learner's licence for a specific amount of time. Even if you've hit the minimum requirements as a learner or have completed driver training, if you still feel quite nervous behind the wheel and don't feel ready to go out on your own, don't book your test yet. It's not a race, even if it might feel like it while your friends hit the road on their own.
Keep practicing with a responsible and qualified supervisor, and ask them for tips to tackle those difficult manoeuvres you may be worried about, like merging or parallel parking. Practice and repetition are key, and it can help to have these skills fresh in your mind before you take the test. Master your technique in a low stress environment, and then book your road test with ICBC. Any lead-up time between when you book the road test and when you attempt it can be used for more practicing and mastering.

Mistake #2: Not Knowing ICBC's Expectations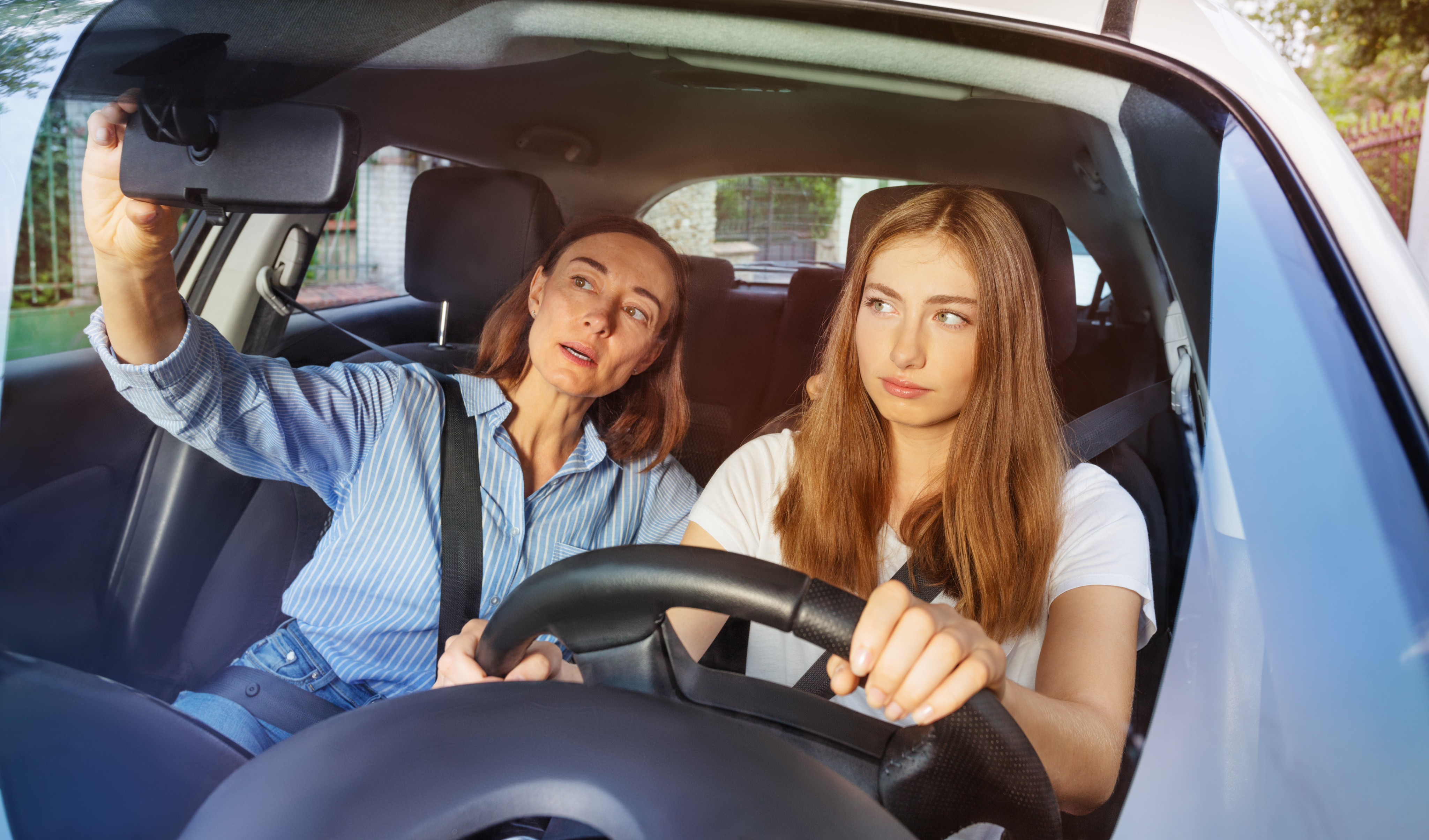 Even if they are safe and confident drivers and were attentive supervisors during your learning hours behind the wheel, your parents, friends, or siblings can have bad driving habits that you may have unwittingly picked up. They also may not know what ICBC is expecting of you during the official road test. Do they know when you are able to proceed on a red light? Do they know the best practices for driving on the freeway? Even safe drivers who have years of driving experience may not know what expectations ICBC has of your driving skill and knowledge.
It can be well worth it to take some professional driver training as a professional instructor will know all of the requirements of the road test and can help correct or avoid any bad habits.

Mistake #3: Zoning Out
Paying close attention and listening to what the road test examiner has to say is an important part of staying calm and having a successful road test. Remember that, throughout your road test, the examiner will be providing directions, information, and even reminders. If you start to lose focus or daydream, you may miss some important info for completing your road test.
The ICBC examiner will make sure to provide you with information and directions with adequate time to complete maneuvers safely, so make sure you are actively listening to what they have to say. Keep up your scanning and observations to keep you engaged so you don't miss anything that's happening or anything that the examiner has to say! It's okay to ask for clarification at any point, if you don't understand what is being asked of you or if you think something cannot be completed safely.

Mistake #4: Using a Strange Vehicle
Every new driver needs a vehicle to road test on. In many cases, drivers use their own vehicle or a family vehicle but if they don't have access to one they may need to borrow one that they are not comfortable or familiar with. Before you head out for your test your examiner will inspect your vehicle for roadworthiness, but they'll likely also ask you to point out some important parts of your dashboard and console, like your hazard indicators, running and nighttime lights, and even how to adjust your steering wheel or seat.
If you do need to borrow a vehicle or will be using one that you have not driven frequently or at all, try and spend some time driving it ahead of your road test day. Spending some time in a borrowed vehicle before the day of your road test will provide you with some confidence as well as comfort.

Mistake #5: Not Sweating the Small Stuff
One of the reasons many people fail their road test is an accumulation of driving errors that seem small at the time, but are crucial to becoming a safe and responsible driver. These small errors include missing shoulder checks, forgetting to make full scans before you enter an intersection, and not coming to full and complete stops at stop signs.
The best way to avoid making many small errors is to prepare adequately ahead of time. Leading up to your road test, make sure that you are practicing every day and that you are being honest with yourself about how you are doing with each and every skill, no matter how small or insignificant they seem.

Mistake #6: Stressing Out Too Much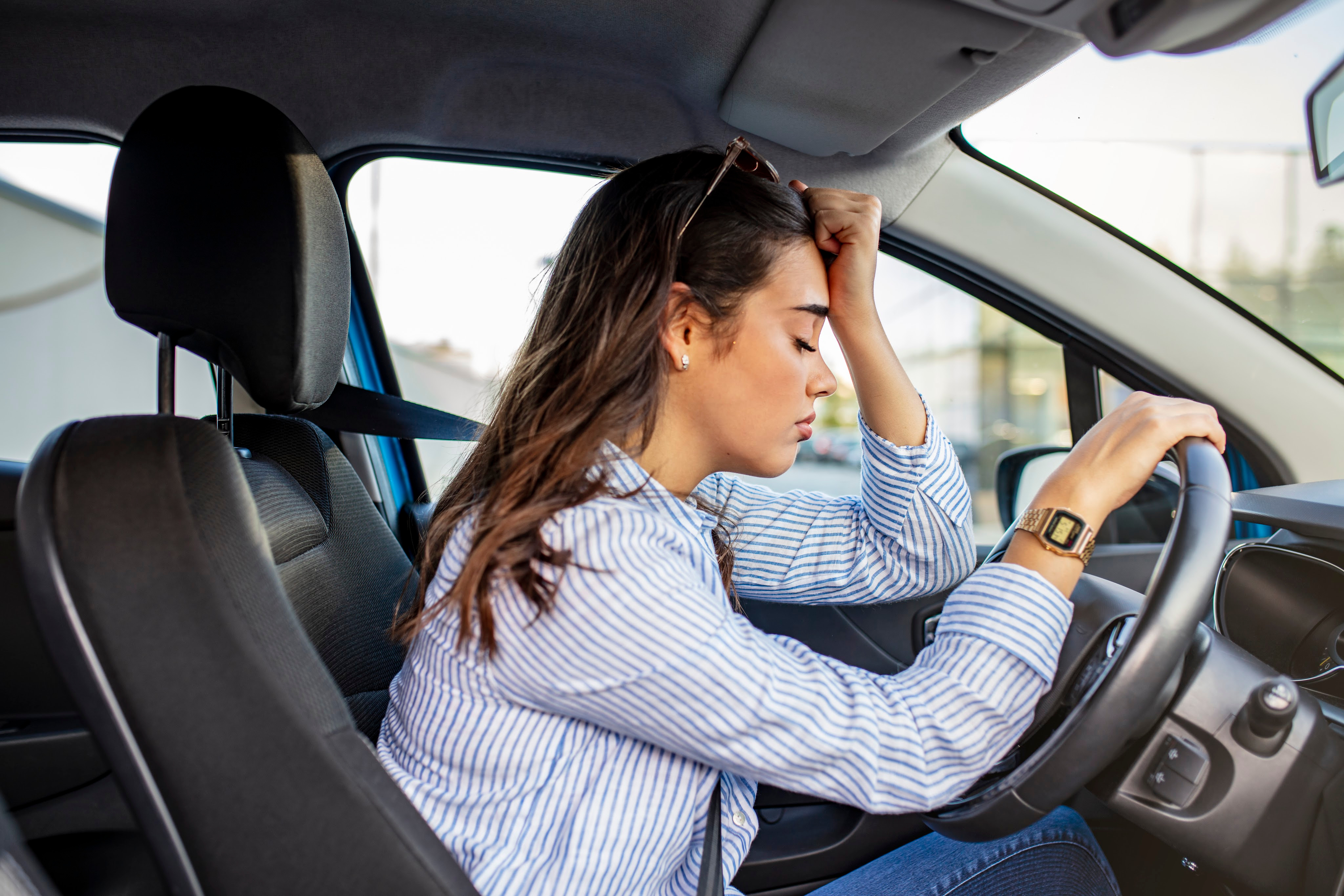 Even knowing what mistakes new drivers are likely to make, and knowing what the top tips to have a successful road test are, moving onto a new stage of licensing can still be overwhelming. Many new drivers experience anxiety just knowing that they have to perform a test, even if they are confident in their driving abilities!
Relaxing and remaining calm leading up to, and during, the road test can be the difference between having an unsuccessful or a successful outcome. If you're able to keep your nerves in check during the test, you'll have a much more positive experience and a greater chance of passing the road test. If you fail, don't beat yourself up – your examiner will give you specific feedback and you can think of it as your homework to work on before you try again.
--
Whether it's for a passenger vehicle, commercial vehicle, or motorcycle, upgrading your licence can be stressful but if you are prepared, confident, and driving safely, the road test will be okay! Even if you don't make it through the first time around, improving your skills and driving habits can be accomplished and you'll have that new licence in hand before you know it.
Best of luck on your road test!