"The traditional art of driving counts again, and it is all about good tactics, skills and reflexes instead of simple power."
- Jacky Ickx, former racing driver, 6X winner of 24 Hours of Le Mans
Driving on the open road is one of the most romantic iconographies associated with freedom. When done right, driving can be a true feast for the senses, and we often hear of people noting their connection to their vehicle, giving them names and even human personalities.
Racing drivers achieve certifiable rock-star status for their ability to pilot powerful cars to victory, and movie stars purchase only the best the automotive world has to offer - however - all these people share the same humble beginnings; they all had to learn how to drive somewhere. That's where driving instructors come in.
The goal of any good driving instruction course will always be to create safe and confident drivers. Successfully honing one's driving skills helps us to focus on building meaningful experience and helps keep our roadways that much safer. Rather than simply teaching you how to pass your road test, a good driver training program should help develop drivers who are prepared for driving in real world situations.
Why Should You Take a Driver's Course?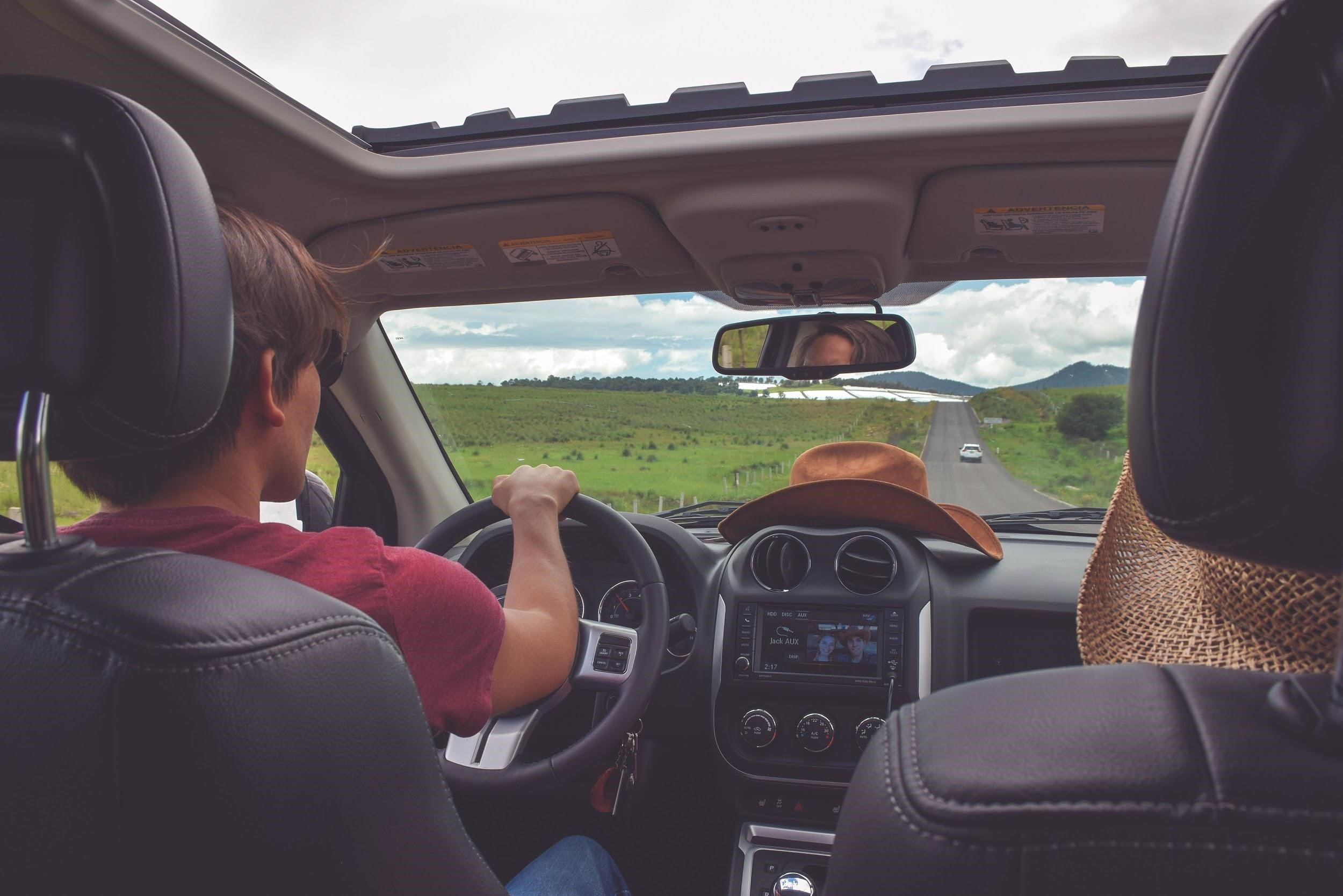 Plain and simple? It's fun! Not only does driver training offer a great way to begin your driving career, but it prepares you for the unique situations you'll face on the roadways of the world. Driver training is also an excellent way to familiarize yourself with adverse road conditions and weather situations - like snow and rain - that could impair or reduce your confidence.
In British Columbia a completed driver training program certificate may not reduce your monthly insurance rate - but it'll inherently reduce the likelihood that you'll find yourself in a driving situation you can't handle - and that means avoiding potential accidents and increases to your insurance premium.
How Many Driving Lessons Should You Take?
As a general rule, the Insurance Corporation of British Columbia (ICBC) recommends that new drivers record 60 hours of practical in-car driving time before taking a road test. This is best accomplished when new drivers have experience driving with their parents or another fully licensed driver in a controlled environment, as well as through a professional driver training program.
ICBC approved courses combine practical driving with in-class theory, helping develop a responsible driving attitude with enough knowledge of common signs and situations to prepare you for a road test. As a general rule, the more time that can be spent with a driving instructor will give new drivers a better and a more overarching sense of what driving is all about.
As a Valley Driving School exclusive, our Accident Prevention Course can help further round out your experience. Programs are individualistic in nature, and selection of a well rounded course will ultimately depend on experience; drivers with more time behind the wheel will benefit from more focused refresher courses.
Depending on the confidence of each individual driver, we can help you decide which course is the perfect fit for you.
How Long is a Typical Lesson?
Valley Driving School offers a unique perspective on lesson duration. While many programs offer 1.5 hour on-road courses to help cut down the amount of time you have to spend with your instructors, we opt for a more focused and efficient 1 hour session.
This increases your exposure to your instructor, helping form a relationship based on comfort and trust where you can ask more questions, feel more comfortable, and feel less on-road fatigue. People digest more information through repetition, and when a driving instructor can learn from each student, they can distinguish where a student's' confidence levels sits.
Through this type of direction students grow and develop their skills in between sessions, and can ask what they need to know. This way instructors get the chance to engage the students in their own learning processes.
Should you Make Time for In-class Theory?
In-class lessons are beneficial to new drivers because of the critical thinking skills they'll develop through situation-based theory. Having the time to think through proposed situations is key to helping drivers keep a cool head when they experience a stressful mishap on the road.
Let's imagine that you're driving with your instructor trying to understand the steps of a left hand turn in heavy traffic. All of a sudden, an agitated driver begins honking at you and you rush your turn; there would be less time to explain and understand the key driving techniques behind the turn than if you were to slow things down in-class and discuss the pros and cons of driving maneuvers. In short, students who invest their time in classroom training have a much deeper understanding of why we do what we do behind the wheel.
Valley Driving School happens to be the only driver training school in the Lower Mainland to offer a 6-hour classroom program, adding value to your experience and helping boost confidence and knowledge of the road.
Should You Share Road Time?
Signing up for a driver training course with a friend allows students to benefit from witnessing and implementing the processes used by their instructors; this adds complexity to the practical driving portion of the course and adds a bit of fun.
Driving instructors often report the second student is more prepared to get behind the wheel after witnessing a friend go through the same process. Sharing road time with a friend is recommended for someone with ample experience driving and who is approaching their road test, and there's always the potential to save when you book a program with a friend making the experience a great value.
What Are the Benefits of Training with an Instructor?
Many new drivers come to driver training programs having already attempted to learn how to drive with their parents. While the urge to get behind the wheel with your parents early on may be too much to resist, a certified driver training course can act as a pseudo 'relationship saver' more than you may think.
Let's face it - the roadways and driving circumstances from 25 years ago were much different than they are today, and some of the best practices our parents may have been taught are simply different from the expectations we have of drivers today.
All parents mean well, and many of them do a fantastic job of preparing their children for driving, but students benefit from the up-to-date mentalities of professional driving instructors who teach modern driving practices.
---
A cookie-cutter mentality only speaks to a certain percentage of the population. Valley Driving School doesn't send students to their road-tests before they're ready - because we know that driving is a privilege that our students work hard to achieve. Driving is all about that feeling of freedom; and we give you the skills to earn that feeling.