car training
defensive driving CLASSROOM COURSE (DDC)
Our Defensive Driving Course is completely unique to Valley Driving School — we're the only driving school in the Lower Mainland to offer this course.
By combining in-class instruction (driver's ed) with on-road driver training students will put their learning into practice. This combination of theory and real-world experience allows us to safely discuss a number of different scenarios in-class that new drivers have yet to experience. You may never have experienced skidding or road rage, but in the classroom all the "what-ifs" can be considered and the appropriate decisions and actions can be discussed. These discussions can help bridge the gap in areas and situations that new drivers may not know how to handle. After attending our Defensive Driving classroom course, students can then transfer the knowledge they learnt to their on-road sessions, making training more effective and efficient.
Our interactive Defensive Driving classroom course gives our driving students the knowledge, experience, and foresight to adapt their driving behaviour in varying environments to successfully and safely interact with the road and others around them for many years to come.
Defensive Driving Course - $130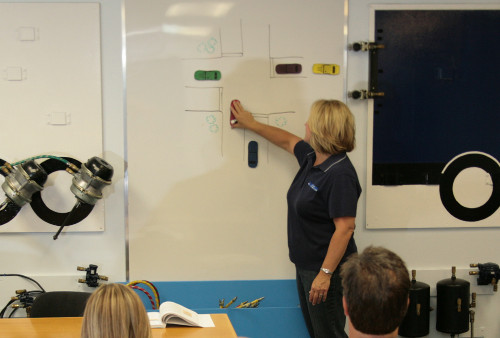 *GST and ICBC fees are not included in our Car Training pricing