Renewing your insurance can be a tedious task with either having to physically go to an insurance agent's office or call them up and wait on the phone for what can feel like an eternity. Conveniently, you can renew many ICBC insurance policies online in approximately 10 minutes with a few easy steps, making the entire process efficient, quick, and straightforward.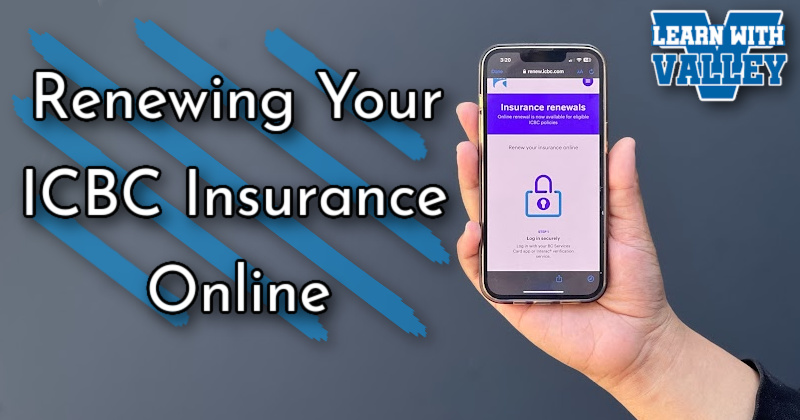 Step 1: Check to see if your policy is eligible for online renewal
Online ICBC insurance renewals can start as early as 44 days before your policy expires, and until midnight on the last day of your coverage. Any optional non-ICBC coverage cannot be renewed through this system, you'll need to visit your broker or insurance provider to renew that coverage.
First, check to see if your policy is eligible for online renewal. This can be done by visiting the ICBC Autoplan online insurance renewal website. Here, you'll find a "Check if you can renew online" button that will take you through three quick questions to determine if your policy can be renewed online.

Although many ICBC insurance policies can be renewed using the online renewal tool, there may be some policies that require renewal directly through your broker. Policies that may be excluded from online renewal include:
a vehicle with more than one owner listed on the Owner's Certificate of Insurance and Vehicle Licence
a leased vehicle
a company-owned vehicle
a motorcycle
a trailer
a collector vehicle
a commercial policy
if you want to change or remove optional coverages
if you want to change or cancel an active policy
if you want to purchase a new policy
if you're applying for a temporary operation permit
if you have outstanding debt owed to ICBC
if your insurance policy has expired
Insurance policies exempt from online renewal can still be completed through your insurance broker.
Step 2: Log in securely
After confirming your policy is eligible for online renewal, you can log in to the ICBC online renewal portal through using either your BC Services Card app or Interac® Verification Service. We recommend setting up your log in a few days before your policy expires as initial set up and the verification process can take a few days to complete.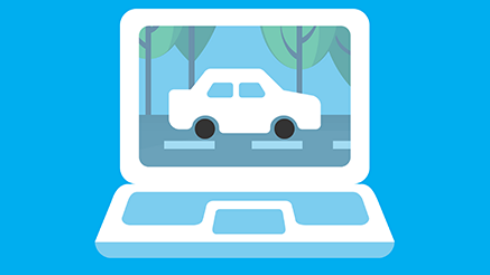 It's also important to note that the system is not accessible daily from midnight to 5am due to system maintenance and you must be in Canada or the United States to be able to access the system.
Step 3: Confirm your policy details and coverage
Once logged in, you will see a list of your active policies. Select the policy you would like to renew and click the "Start Renewal" button. The renewal process will then walk you through the following:
Confirm or edit your contact information
Review the consent boxes
Choose the broker to review your policy once it's renewed. (You will select from a list of recent brokers you have worked with - or you can also use the search function to find a broker closest to you to review your policy)
Choose your payment method and terms for payment (one-time credit card payment or scheduled payment plan)
Confirm your vehicle location and mailing address are correct
Review and edit listed drivers for the vehicle
Confirm your vehicle usage and review the basic insurance coverage
Confirm any discounts you may be eligible for
Check optional coverages to ensure they meet your current needs. If you need any changes or have questions about the listed information, contact your broker for more information and to make the required edits.
Review your renewal and confirm the information you have entered is correct
Enter your payment information and submit your renewal
Step 4: Print a copy of your renewed insurance documents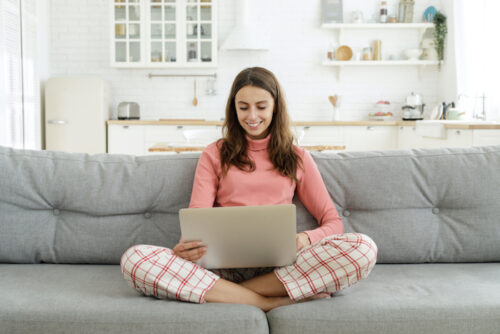 Once payment is submitted, you can choose how you would like to access a printed copy of your insurance coverage (a physical copy is required to have in your vehicle when driving). You can download and print the PDF directly from your computer, receive a physical copy via Canada Post snail mail, or visit your insurance broker in-person to collect your insurance documents (charges may apply). You will also receive a confirmation email with access to the PDF file, so you can view and print the documents whenever you need them.
An insurance decal for your licence plate is no longer required, so as long as you have a printed copy of your insurance documents in the vehicle, you are now good to go!
--
Congratulations! You have successfully renewed your ICBC insurance policy online. Renewing your insurance online is convenient and hassle-free. With just a few clicks, you can complete the process with minimal paperwork and access to your insurance documents at any time.