We recently had the opportunity to catch up with one of our past commercial driving students, Chris Schmidt. Chris took training with us back in 2015, upgrading his licence and expanding his towing company, Jackass Towing in Mission, BC. Getting his Class 1 licence with us has provided Chris the opportunity to not only expand his business but he has also experienced driving many different commercial vehicles, and has even travelled across the country!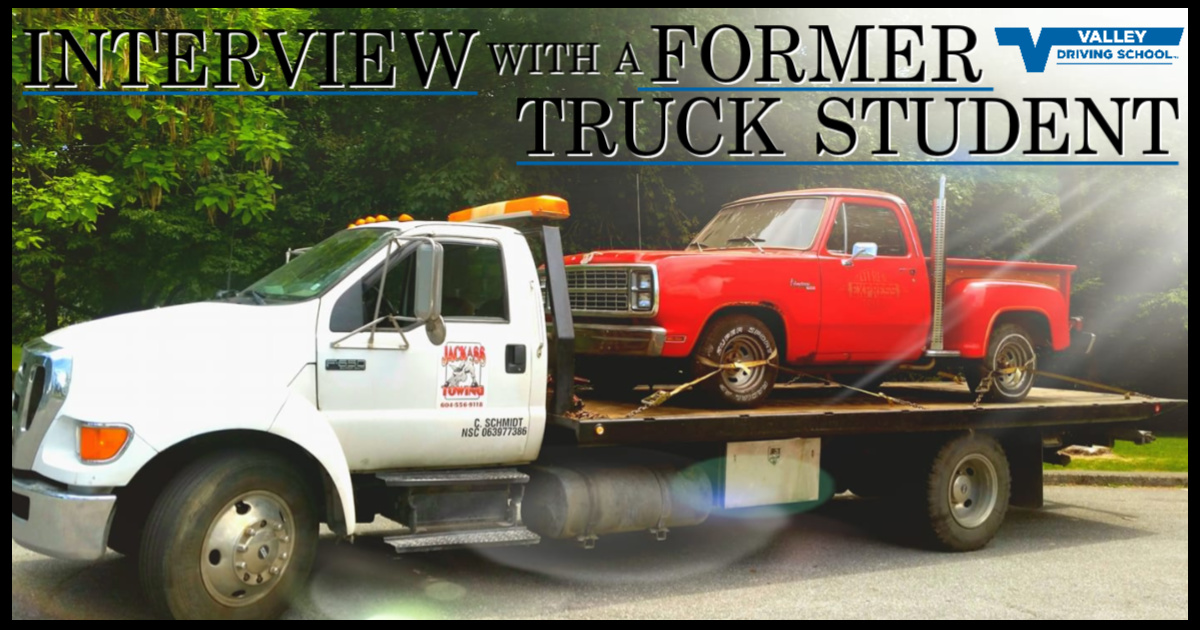 We start off talking about how Chris got his start with commercial driving, and he actually started out by buying his own tow truck before he had a commercial driver's licence. He wanted to "tow all of my own stuff" and, since you can drive and operate a tow truck with just a Class 5 licence getting his own tow truck was an easy decision. After having the tow truck and using it for personal towing, he decided that he wanted to to turn it into a business and Jackass Towing came to life!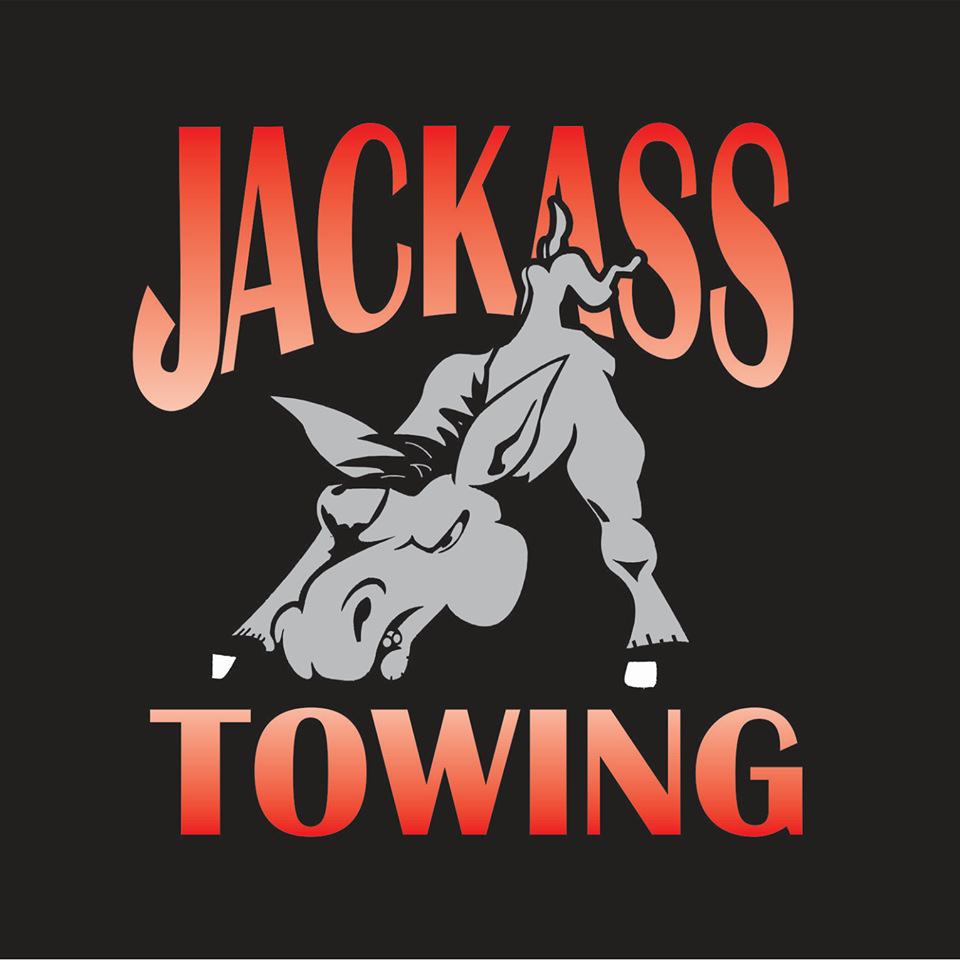 Jackass Towing was started back in 2010 and Chris was in business for five years before deciding that he wanted to upgrade his licence. "I wanted to open up other opportunities for more work," he says, commenting on how many more things you can do with a Class 1 licence. Valley Driving School was Chris' first choice for his training needs, having heard about us through friends and family, and with his past experience driving a tow truck he made his way through our Class 1 Basic Program.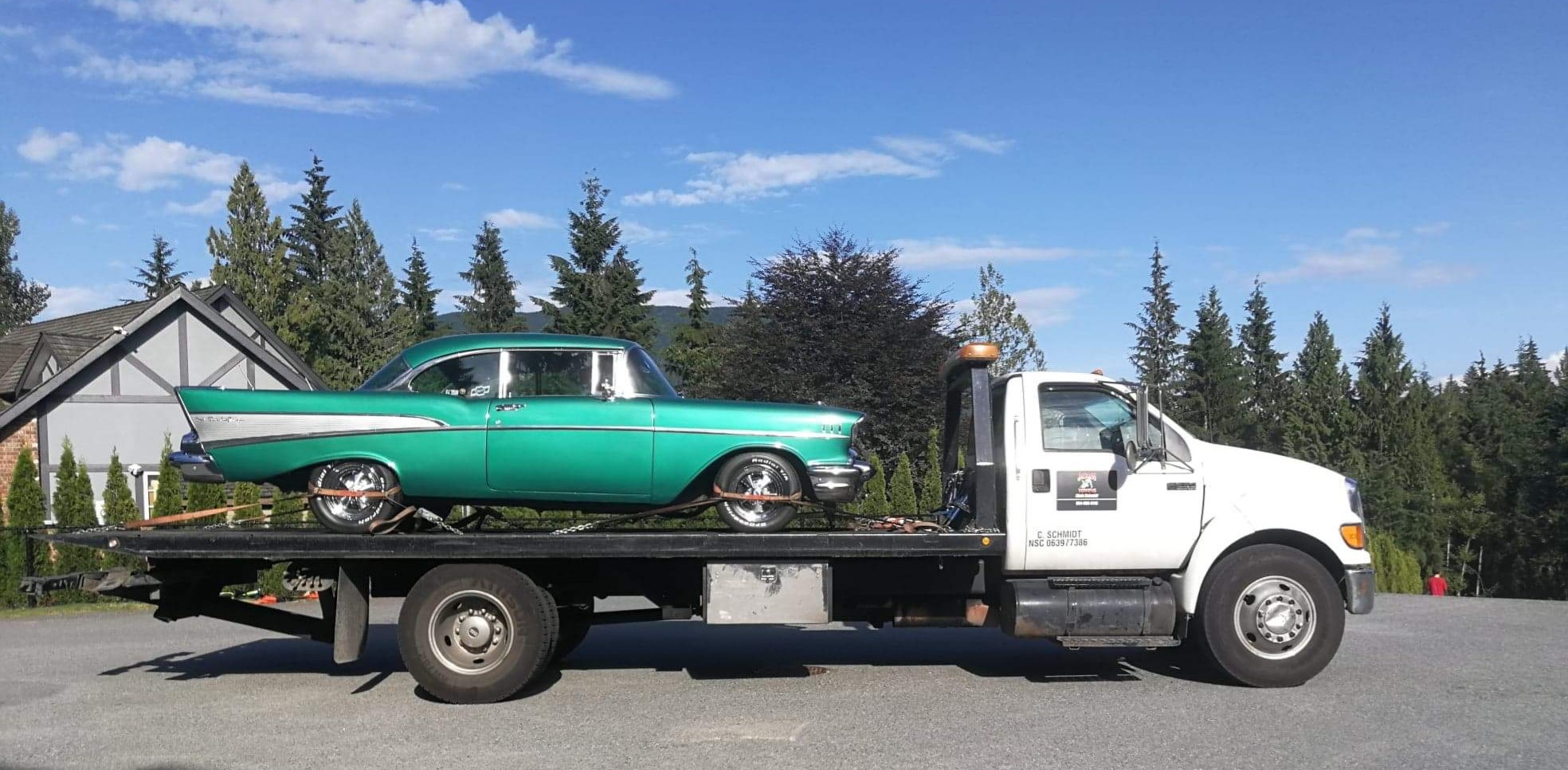 Almost five years after taking training with us, Chris still reflects on his training as a positive and enjoyable experience. "The entire Valley team was very encouraging, and the Instructor I had was knowledgeable and everything easy to understand. Each skill and individual task was broken down in steps." When we asked what his favourite part of the training was, Chris didn't hesitate in mentioning how "experiencing shifting in a big truck was awesome" when it happened for the first time, during his first lesson. He was surprised that the trailer was hitched to the tractor right from the very first lesson but, looking back, he wouldn't have wanted it any other way. Chris said he "definitely recommends [new drivers] take professional training", commenting on how students learn the proper procedures, rules, and regulations that are expected of commercial drivers. "Being able to drive the truck safely in any situation..." is an important part of everyday driving, Chris says, and adds that a lot of what he learnt during his training sticks with him to this day.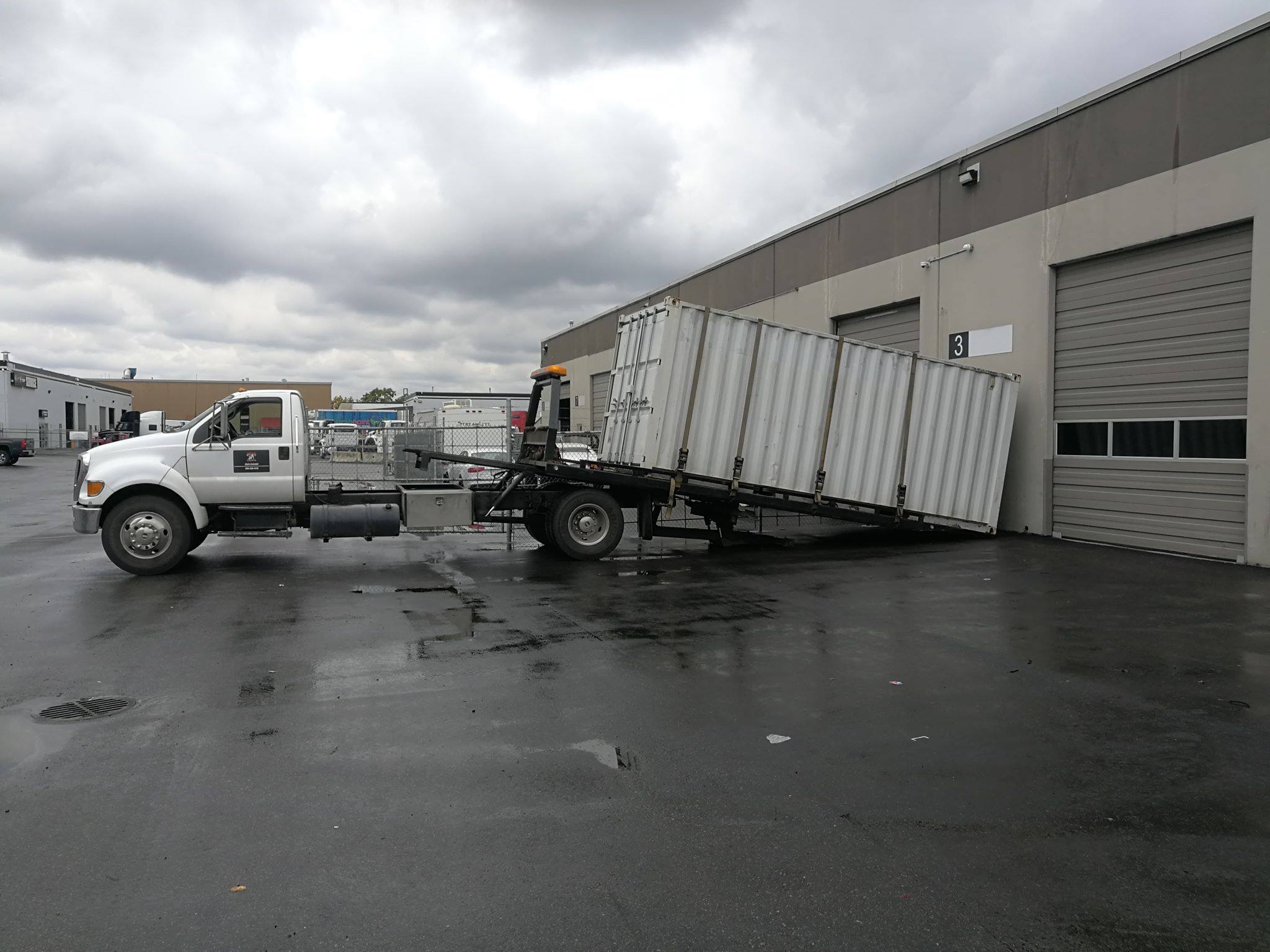 Since getting his full Class 1 licence, Chris has expanded his tow truck company and he is able to "move client's vehicles from one location to another," which has included local transport, crossing the country, and crossing the border! He drove from Vancouver to Newfoundland, transporting a vehicle from coast-to-coast, just six months after he was fully licensed. Chris has also driven a tractor-trailer with roll-off bins and what was, at the time, a brand new 2017 Kenworth triple-axle Vac truck. We asked him what the most memorable thing is that he has driven and towed and, with a snicker, he's quick to bring up the "mobile aquarium". He took the Vancouver Aquarium's mobile aquarium halfway across Canada and Chris starts by saying, "it's just a truck" but backtracks and adds, "but, with a bunch of live creatures and sloshing water, so it's a bit nerve-wracking too!". Chris and an aquarium employee made the trek from Vancouver to Manitoba together, putting about 13 hours on the road.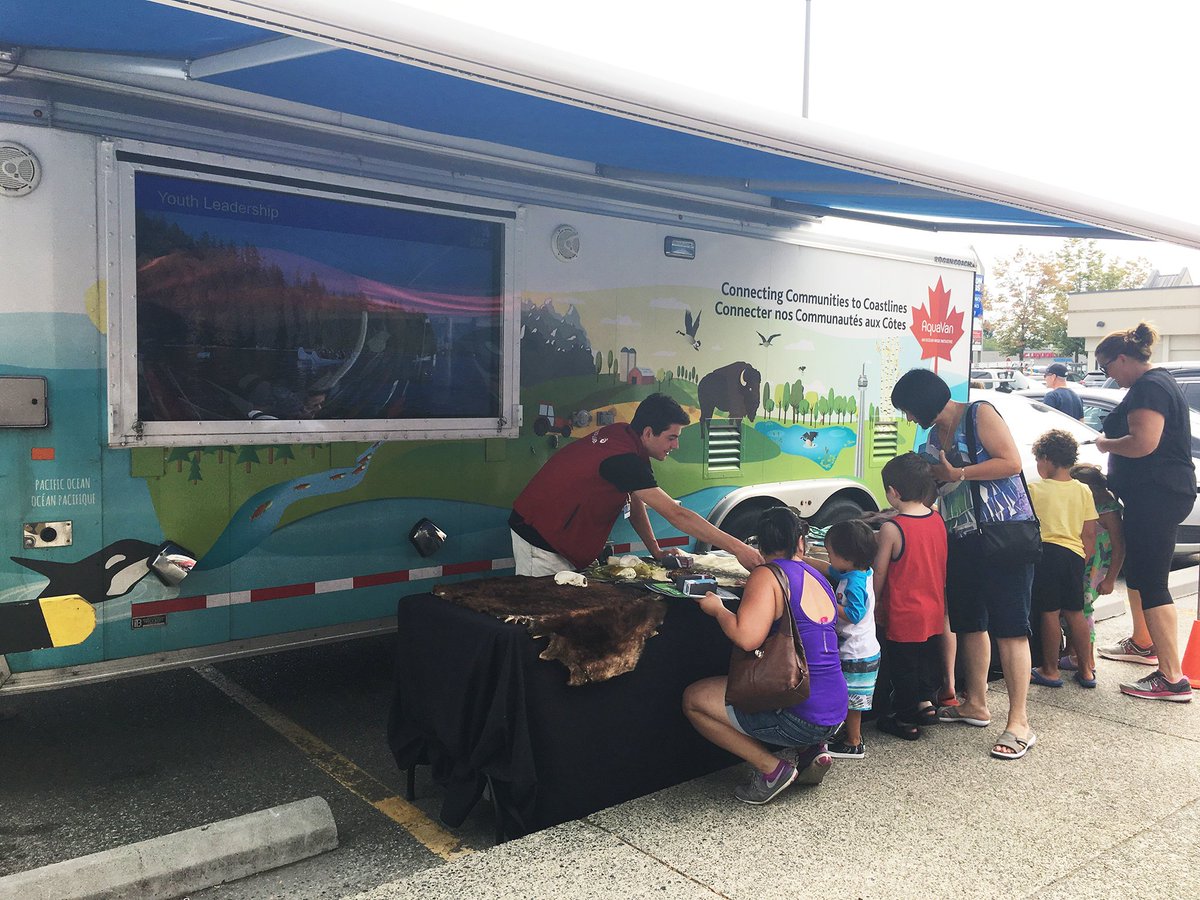 On a more local level, Chris is well known in the collector-car circles and can often be seen transporting classics within the Fraser Valley - from Mission to Surrey. He got the business a tilt-flat deck truck, which is popular amongst the collectors as you can easily get cars on and off without much fuss or any issues. Chris can spend a lot of time on the road, but also enjoys the flexibility of owning his own business and being able to make his own hours.
Summing up his time behind the wheel, Chris says that "anyone who is thinking of becoming a truck driver should be ready for some long hours and hard work, but alongside that is beautiful scenery and interesting places. At the end of the day, it's all worth it."