Driving lessons are about more than just passing your road test, they're about developing drivers that have the skills and training to contribute to an attitude of safety and confidence on the road. Whether you're a new driver learning the ropes for the first time, or an experienced driver looking for a refresher course, there's a training program that's been developed just for you.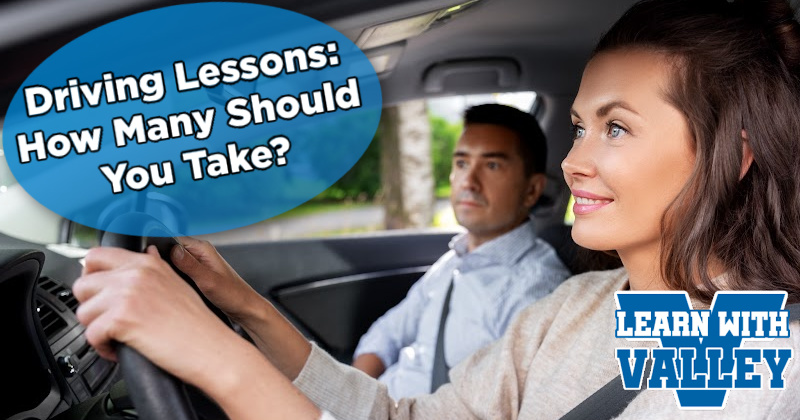 But how many lessons should you take? How many hours should you put in? What type of driving lessons should you invest in? In a world that's perpetually focused on spending less and less time on important, experience-based learning, lessons and time behind the wheel are aspects of driving that shouldn't be cut short. In this post, we'll talk about how many driving lessons you should take before your road test.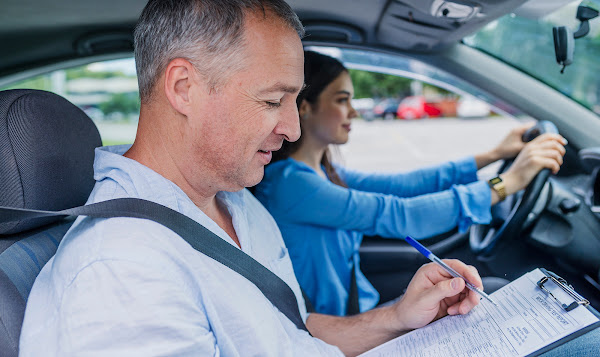 Putting in the Time
Our very own Melissa Hannam of Valley Driving School tells us that ICBC recommends at least 60 hours of driving preparation to be adequately prepared to take a road test. "It depends," says Hannam, "on a number of contributing factors. The number of driving lessons a student takes is entirely dependent on how much or how little effort a student puts toward their driving outside of taking lessons. The more practice a student can accumulate, the better prepared they are going to be for a road test."
The only way to accrue this practice time is to take the initiative to spend more time in the vehicle to gain experience. "The more driving practice a student can do, the more the skills introduced and developed from the lessons are going to sink in," says Hannam.
Spend time with a qualified supervisor.

​

If students have no one to practice with outside of the driving lessons, there will be limited skill development in between each lesson. A lesson will introduce a new skill and driving time with their qualified supervisor allows the student to practice that skill, develop and master that skill. Then when the student returns for another lesson, a new skill or maneuver can be introduced. No supervisor time means no time to allow for skill development, limiting time to introduce

new

skills.
Having an adequate vehicle and proper insurance.

Most students start by learning on an automatic vehicle and large vehicles may be overwhelming when first learning to drive, or when working on parking maneuvers. In British Columbia, ICBC has an insurance discount for drivers with

over 10 years safe driving experience

and anyone with an L would not be eligible to drive on that insurance.
Practice in different areas, consistently.

Practicing for 60 hours, but only using your time to commute to and from school or work daily along a similar route, is not very challenging and doesn't develop your skills. Driving outside of your regular routes and neighbourhood will help develop your observation skills and challenge you as a driver. Having large gaps in your time behind the wheel may also derail any progress you've made in your skill development. Practice makes perfect!
Drive in Different Times in Different Conditions

Always driving at 8pm won't expose you to different traffic situations. At 8pm, rush hour is over, the roads are less busy and school zones are not in effect. Take the time to explore your neighbourhood at different times to prepare yourself for morning gridlock, a busy highway, and complex driving situations.
Which School?
ICBC recommends that new drivers select a driving school that is ICBC approved. This means inquiring about valid certifications and ensuring that each instructor a valid ICBC Instructor licence.
When selecting a driving school, explore and discuss the various course outlines offered in classes that address your driving needs. You can ask for a written copy of the organizational statement of services, and a policy statement. These documents typically include insightful details like:
The hours and training involved

Applicable fees

Refund policies

Proof of payment

Privacy policy
There are many different types of courses available – some include in-car lessons, in-car and classroom theory combination, and the ICBC Graduated Licensing Program. The ICBC-approved program focuses primarily on safe driving skills, the development of a suitable attitude behind the wheel, and road test preparation. Graduated Licensing Programs include at least 16 hours of in-class instruction, and at least 12 hours of on-road instruction.
The Valley Advantage
Aside from being an ICBC-approved driving school in operation for over 65 years, Valley Driving School takes the mandatory driving lesson plan and turns it on its head, opting instead for stimulating and innovative learning environments, with a strong focus on accident prevention - like our one-on-one on-road sessions and our low student to Instructor ratio in the classroom, ensuring every student gets the personal time and attention they need to develop their knowledge and driving skills.
"If students are still unsure how many lessons to take, they can always start with 1 lesson and the Instructor can then make a recommendation if more would be required," says Hannam. "We allow our clients to upgrade or downgrade any package free of charge, so students can always change their mind and add or reduce the amount of training by taking their Instructors advice."
Further, Valley Driving School offers exclusive, safety-oriented courses like our online e-learning course called Behind The Wheel and On Your Own that prepares drivers for the next stage of their licence - the class 7N stage, when they are driving without a Supervisor. This course also offers insight into purchasing your first vehicle, route planning, and an introduction into basic vehicle maintenance.
The Graduated Licensing Program (GLP) is our ICBC-approved course that gives students a 6-month reduction on the Novice licence stage, and two high school credits. It includes 12 one-hour on-road lessons, our Behind The Wheel and On Your Own e-learning course, and 17 hours of interactive GLP in-class instruction. We can even arrange for our students to use our vehicle during their ICBC road test. This program is also GST exempt!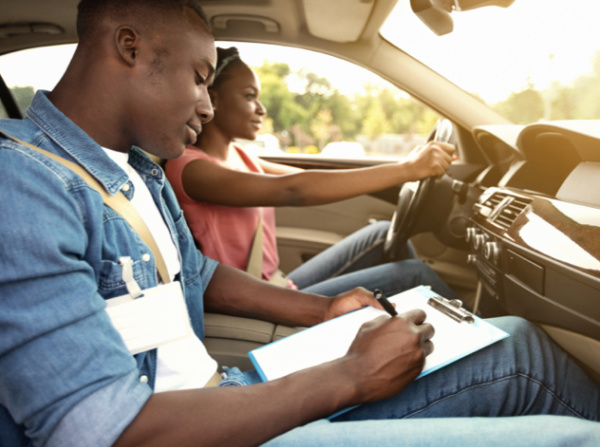 Should you take driving lessons? Absolutely! They're important to your driving behaviour and confidence behind the wheel. It's the level of effort and dedication you put into learning while driving that will be the deciding factor in how many driving lessons you should take.
Put in the time, do your due diligence as a dedicated and respectful driver, and you'll be much more confident in your attempt at the road test. Practice makes perfect!