car training
What Is The ACCIDENT PREVENTION COURSE (APC)?
The Accident Prevention Course is a 3-hour on-road session allowing students to experience vehicle handling, emergency braking, and quick thinking. Special provisions in the Motor Vehicle Act Regulations Division 30.06 (3) allow us to conduct this training with three new drivers and one Instructor.

There are 5 primary areas of focus:
Evasive maneuvers in our closed circuit training site
Highway driving
Route planning and giving directions
Introduction to basic vehicle maintenance (tire inflation, checking and replacing oil & fluid levels, etc.)
Travelling outside of familiar training areas
Valley Driving School's Accident Prevention Course - $199
At our closed circuit training site, a series of evasive maneuvers are practiced including high speed acceleration and deceleration. Students learn the difference between decelerating and hard braking while maintaining control of the vehicle and put this into practice during the Accident Prevention Course.
Students will experience the feel of the Anti-locking Braking System (ABS) in a controlled environment and will be better prepared for a possible real-life scenario. The course also includes high-speed maneuvering; students accelerate quickly and need to rely on their quick reaction time to steer to safety.
We often think of distracted driving being caused by electronic devices, however, having passengers can also be distracting. Students will be exposed to distractions in a controlled environment and our Instructor will ensure the driver remains focused and safely navigates the vehicle at all times. Our Instructor can simulate distracted driving scenarios and provide insight on the effect that may have on drivers, to prepare students for life after driver training - with friends in the car, music playing and the temptation of electronic devices.
Students will also take part in route planning and providing navigational directions. The course takes drivers outside of their familiar training areas, giving them the opportunity to travel on new highways, the freeway, and brings them onto different city roads. Our Instructor will provide simulated GPS activities to promote less reliance on electronic maps. They will discuss how to find location bearings based on your surroundings, as well as the reasoning and differences behind Avenues, Streets and Roads.
Hazard Perception also will be reviewed throughout the Accident Prevention Course. While students are active passengers, they will be tasked with seeking and announcing hazards along the route. This helps to highlight hazards that might be being missed by the driver or other passengers, and just how many different things require the drivers' attention.
There is also an introduction to basic vehicle maintenance included in the Accident Prevention Course. Students will be shown how to check washer fluid, oil, and other car fluids. The differences between summer and winter fluids, such as coolant, and how to replace them will be discussed. Students will also check and fill tires to the correct inflation.
All of these components come together and provide an on-road course that offers the chance to experience advanced driving scenarios in a safe and controlled environment. Many of these scenarios are developed to simulate how to respond in an emergency and can be beneficial for both new and experienced drivers.
Our Accident Prevention Course is also included in our Graduated Licencing Program.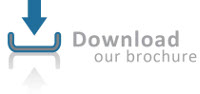 *GST and ICBC fees are not included in our Car Training pricing