Becoming a new driver is a milestone achievement for many teenagers, and there is nothing better than having this feat recognized by the people around you. This holiday season, if you have a new driver in your life - or if you are a new driver that wants to treat themselves, is the perfect time to celebrate that achievement and show how much you care for them!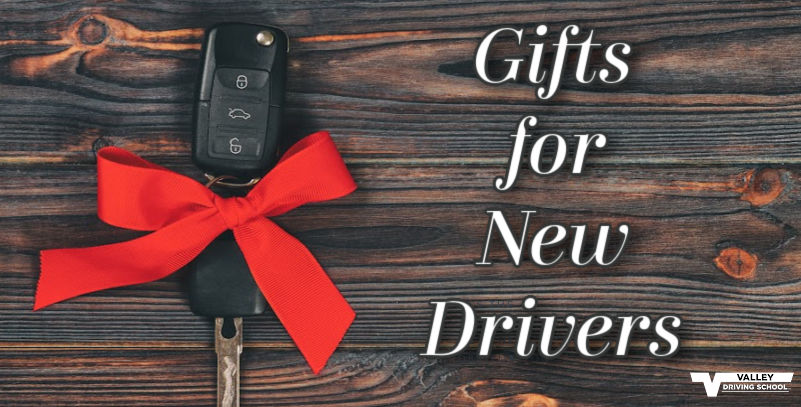 We've got our top gifts for the 2021 holiday season, all with new drivers in mind!
Seat Covers & Floor Mats
For new drivers who have just recently gotten their own vehicle, making it feel "their own" will be a big part of ownership. There will undoubtedly be bumper stickers or decals added, air fresheners or baubles hanging from the rearview mirror, or even… to make the interior more personalized. Some items that may not come first to mind for new drivers are seat covers and floor mats! These can help with both personalizing a vehicle, and with keeping their car clean. Keep in mind that personal preference will dictate what kind of seat covers and floor mats your new driver is looking for, but you can always include them in the conversation if you're not sure what they want!
You'll also need to know what make and model your new driver's vehicle is, as car seat covers and floor mats are not always one-size-fits-all. Once you have narrowed down your search to fit the right vehicle, there are plenty of options out there. You can go with something simple and timeless with neutral colouring, or you can opt for something more whimsical and unique! In most cases, floor mats and seat covers are sold separately but you can sometimes find them as a package deal.

Maintenance Service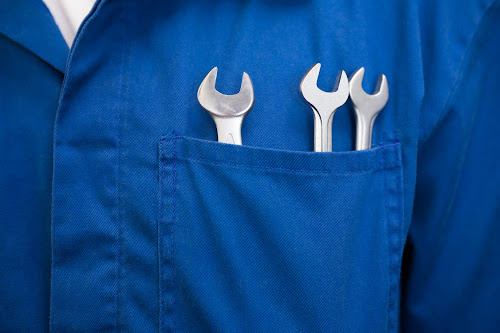 Once a new driver gets on the road, they are often more focused on their newfound freedom rather than making sure their vehicle is properly maintained! But as experienced drivers, we know that maintaining our vehicle is one of the building blocks of accident prevention and staying safe while driving. Providing your new driver with some gift cards or gift certificates for services will be appreciated, but will also help build some vehicle maintenance habits too! You can get a range of services for vehicle maintenance, all of which will be valued by your giftee, so you don't have to break the bank.
An inexpensive gift towards vehicle maintenance would be some gift cards for car washes! While many fuel stations have car washes attached it's no more expensive to go to separate car wash companies, and the quality is usually better. Washworld can be found across the Lower Mainland and Fraser Valley, so a gift card can be used in multiple locations, and they now offer a phone app that you can use to send a gift through!
You can also get gift cards from many oil change companies, and this will still keep your gift relatively inexpensive! Gift cards are available from a variety of different companies across BC, including Mr. Lube and Canadian Tire, and many small, locally owned businesses will offer them too! Check who's local in your new driver's area to make it easy for them to get their oil changed!
If you really want to treat your new driver this holiday season, you can give a full auto service! Some auto shops will be able to offer gift cards, but for this gift you may need to call into the shop and see how they can take care of you paying for someone else's service. This is another great opportunity to support a small local business in your area!

Emergency Kits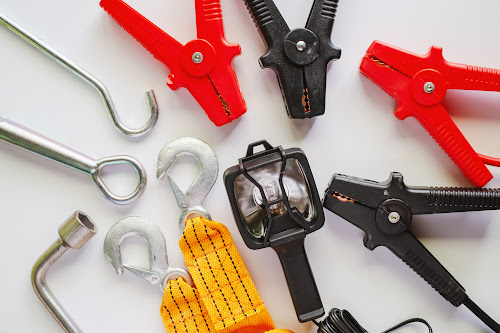 While we all hope our new drivers won't need them, every driver should have an emergency kit stocked and ready to use! Emergency kits come in all shapes, sizes, and some even have specific seasons. You can always build your own emergency kit from supplies you have at home, but if you don't have an extra emergency blanket or jumper cables around it may be best to grab one that is already made. Depending on where your new driver is travelling or how much time they spend on the road, you can find emergency kits that range from inexpensive to premium.
For drivers that are just travelling in urban areas and never stray too far from town, you can stick with a basic "commuter" emergency kit. These kits have supplies to keep you warm if you have to stay in your car for a longer period of time than anticipated, and get your car going again if it has a dead battery. Drivers that are more likely to be travelling far distances between large cities or towns might need something with a bit more to them. Winter safety kits aren't just for the cold season! These kits come equipped with everything the basic kit does, but also has a shovel and traction aid supplies! The ultimate in roadside safety kits is equipped with everything mentioned above, as well as flares, an air compressor, and a fully stocked first aid kit.
We've featured three tiers of emergency kits all from Canadian Tire, and when you purchase any of these kits, you are not only supporting a Canadian and locally-run business, but you're also getting one year of roadside assistance for free!

Roadside Assistance Subscription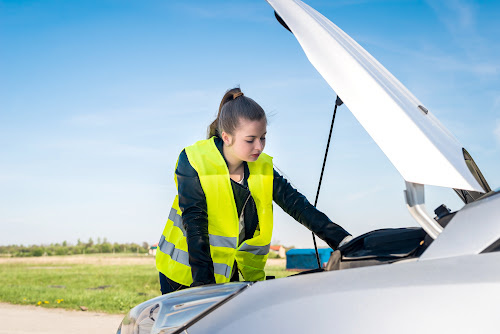 A roadside assistance subscription can mean peace of mind for you as well as your giftee! Roadside assistance can range depending on what your budget is, as well as who you choose as a provider. All of the roadside assistance options we've gathered for you here include the basics - towing within a certain distance, help with flat tires, and help with empty fuel tanks. Read on to see what makes each one special, and what brand offers the best for your new driver.
No matter which plan you choose with BCAA, it will cost you less than $150 for an annual purchase. BCAA offers 24/7 roadside assistance across Canada and the US, and the membership travels with the driver - meaning that if your new driver is using a rental or a friend's ride, they can still rely on BCAA to come to their rescue.
Roadside assistance is only part of what OnStar provides as part of their monthly subscription, which will cost about $30 for the Basic Plan they have. While OnStar briefly went into the retail market with their OnStar FMV that could be installed in a wide range of makes and models, it is now only available in GM vehicles. Still a great option, as long as your new driver has a GMC, Chevrolet, Buick, or Cadillac. One of OnStar's biggest selling points is that it has Automatic Crash Response, which will contact emergency responders for you - even when you're unable to hit the OnStar button!
Canadian Tire offers a bit of both worlds, allowing you to choose a membership that covers the driver, no matter what vehicle they are in, or the vehicle, no matter who is driving, and no matter where in Canada and the US they are! Canadian Tire's least expensive Silver Member plan is less than $70 for an annual purchase, but the best bang for your buck comes through with the Gold Member plan, which comes in at just under $100 for an annual membership. With the Gold Member plan, drivers get up to 200 km of tow distance and up to $5 in emergency fuel if they are suddenly on "E". If you're wanting to make a family plan purchase, Canadian Tire has plans that cover up to 5 household members, and they also offer 24/7, on-demand services for non-members - although the cheapest service available is the same cost as their least expensive plan!
Before you head out and grab a roadside assistance membership for the new driver in your life, make sure to check with someone who knows the driver well! New cars that are under warranty may already have a roadside assistance program provided to them from the dealership, or they may already be covered under their credit card.

Driving Lessons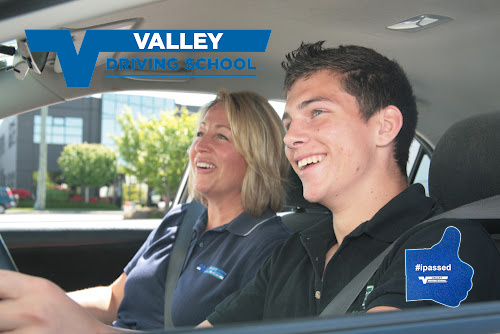 If the new driver in your life has only just begun their driving career, getting them started on the right path is crucial to becoming a successful, confident, and safe driver! This often means pairing the new driver with the right qualified supervisor - this could be you, other parents or family friends, or it could be with a professional driver. Our Instructors are trained to take brand new students out on the road for the first time and load them up with knowledge about road rules and regulations, as well as those first steps in developing lifelong driving skills!
--
Hopefully something on our list sparked some interest for that new driver in your life, and if you're looking for something for a new motorcycle rider... check back next week for our Gifts for New Riders countdown!