Becoming comfortable and complacent behind the wheel is easy to do after years of driving experience. However, safe and defensive drivers seek to broaden their knowledge base to better understand the road, and keep up-to-date with traffic rules and regulations.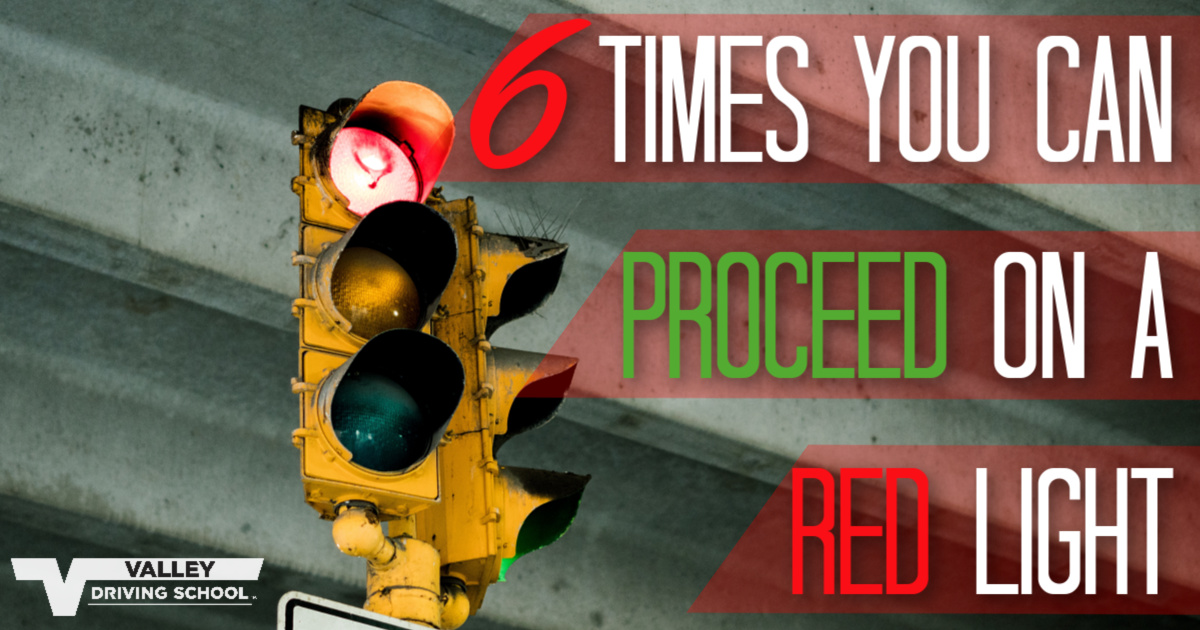 In this post, we are going to expand on red-light procedures and 6 instances where we may proceed on a red light.
1. Turning Right at a Red Light
Without a regulatory sign prohibiting the action.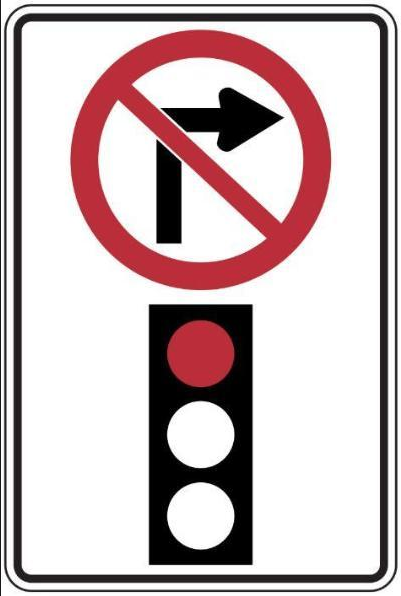 Due to the potentially dangerous nature of right turn on red lights, this maneuver is a "permissive action" not a "required action". Meaning drivers may turn right, after coming to a complete stop at the stop line, if it is safe to do so however they are not required to. While right turns at red lights are a common driving practice in Canada many European and Asian countries prohibit the maneuver altogether.
There may be certain intersections where a right turn at a red light is prohibited. It could be due to a number of different factors such as the number of accidents that have taken place at the intersection; the angle or height of the intersection might not allow for enough observation to make the turn in safety; there might be more than three other intersecting roadways; the rate of speed posted for the road being turned onto is posted 70 km/h or higher or other factors may also be taken into consideration. It is safe and reasonable to assume right turns are permitted in BC unless you see a sign prohibiting the maneuver.
2. Turning Left When You're Committed
Making a left turn at an intersection when already legally committed to the intersection on the green light.
Chances are you've been in an intersection waiting to turn left only to get stuck in the middle while other drivers run the yellow light. In this situation, as long as you have passed the last line of the crosswalk and are legally committed to the intersection you must promptly and safely complete your left turn even if the light has changed to red. Motorists should allow other vehicles to clear the intersection prior to entering.
3. Flashing Red Light
A single flashing red light may be indicating a 4 way stop ahead. Flashing red lights may also occur if the intersection is having a malfunction or when service to the light is being performed. Drivers must stop at the marked stop line or crosswalk, and may proceed only when it is safe to do so. Drivers are to treat this situation as a four-way stop and proceed when safe to do so.
4. When Directed to do so by a POLICE OR Peace Officer
There may be situations where police, peace officers or traffic controllers take control of an intersection. This could be due to an accident, power failure or possibly construction. In these scenarios police and peace officers OVERRIDE the traffic lights. Drivers are required to follow the directives of these individuals and proceed only when directed and it is safe to do so.
5. Turning Left at a Red Light from a Two-Way onto a One-Way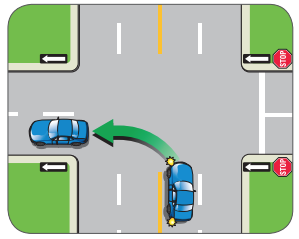 Drivers are permitted to turn left from a two-way street onto a one-way street while at a red light intersection, provided the intersection is clear of all existing traffic, cyclists, or pedestrians. Drivers must come to a complete stop before entering the intersection or entering a marked crosswalk. This maneuver may feel unnatural, as left turns typically require drivers to cross over traffic travelling in the opposite direction. However, on a one-way roadway, only one direction of travel is permitted so approaching traffic from the opposing direction is not a factor.
6. Pedestrian Crosswalks at Locations Other than Intersections
Section 129(5) of the Motor Vehicle Act (MVA) outlines the procedure for a red light displayed at a place other than an intersection. An example of this would be a pedestrian controlled lighted crosswalk. In this case, the driver must come to a complete stop and give right of way to the pedestrian (and to any other approaching pedestrians or cyclists). Once the pedestrian or cyclist has safely crossed the driver's path of travel, the driver may proceed.
---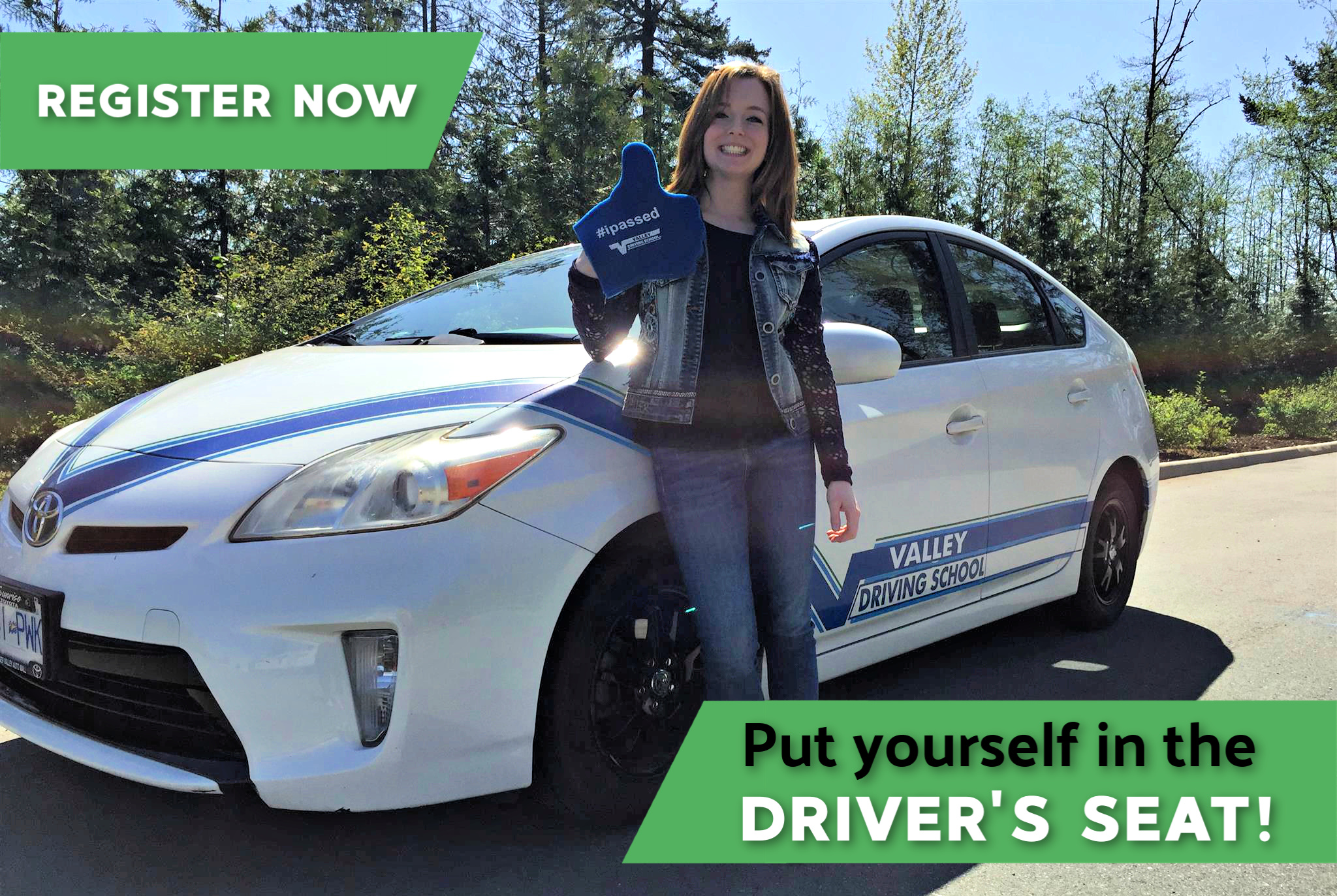 The more you know, the better prepared you can be for our fast-paced and sometimes complicated roadways. It's important to keep yourself informed about the lesser-known rules and regulations that are in place, like when you can proceed on a red light.