car training
COMPLETE Driver PROGRAM
Learning to drive is an exciting and important time for people from all walks of life. New drivers are eager to get on the open road, while newcomers to British Columbia are excited to learn the road rules of their new home. For many senior citizens, renewing their knowledge of road rules will ensure freedom and independence. Whatever the reason for learning to drive, Valley Driving School will help you feel comfortable and confident while you develop and fine-tune your skills.
For over 60 years, Valley Driving School has provided quality training to thousands of satisfied graduates. We've built our reputation in British Columbia as one of the most trusted names in driving schools for our dedication to the principles of confidence and safety instilled by defensive driving techniques.
The Complete Program blends outstanding on-road driver training with interactive and innovative in-class theory instruction to provide students with a safety-inspired approach to defensive driving. This program allows students to substitute one on-road lesson for use of a Valley Driving School vehicle on road test day.
Valley Driving School's Complete Car program includes:
9 - 1 hour on-road sessions
$890 value
Complete Program (15 hours)- $699
Add the 3 hour on-road Accident Prevention Course (A Valley Exclusive) - $149
Register with a friend and you will receive a $50 discount on the Complete Program!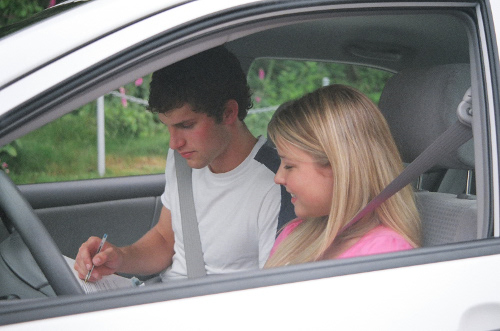 *GST and ICBC fees are not included in our Car Training pricing