---

⛔ Effective July 1, 2021, due to ICBC's lack of availability for Class 1 road tests, we will only be accepting Class 1 students for MELT training ⛔
---
truck training
class 1 automatic program
The Class 1 Automatic Program will give you the fundamental skills to enter the world of trucking and safely operate an automatic-transmission 70-foot tractor-trailer unit. Defensive driving skills, pre-trip vehicle inspections, backing maneuvers, coupling and uncoupling of tractor-trailer units are taught in preparation for the ICBC road test.
Our Automatic program will give students a licence classification that allows them
to drive any automatic vehicle (except motorcycle), so this program is a great option for those who know they will be driving an automatic truck. Superior one-on-one on-
road training including opportunities to experience complex traffic situations in
the city and on the highway, pre-trip training, and use of our truck for your ICBC road test is included.
Whether you are looking to gain employment with a company that has a fleet of Automatic trucks or looking for a low cost option to enter the world of trucking, the Class 1 Automatic Program will give you everything you need to get comfortable behind the wheel and confident for any job position!
- Due to Class 1 MELT (Mandatory Entry Level Training) requirements, this program is no longer available -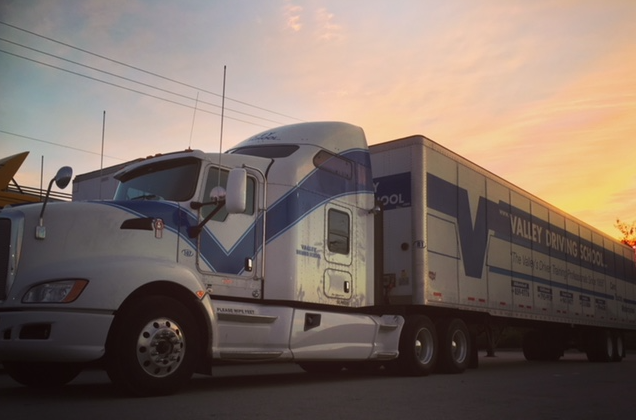 ICBC fees are not included in our Truck Training pricing
**Manuals and handouts are included with tuition