Riding a motorcycle takes the feelings of freedom and independence we get from driving a car and turns things up to 11. The open road, the wind on your face, and the sound of a v-twin or 4-stroke engine between your legs can be a fantastic experience - but first - how do you get your motorcycle licence?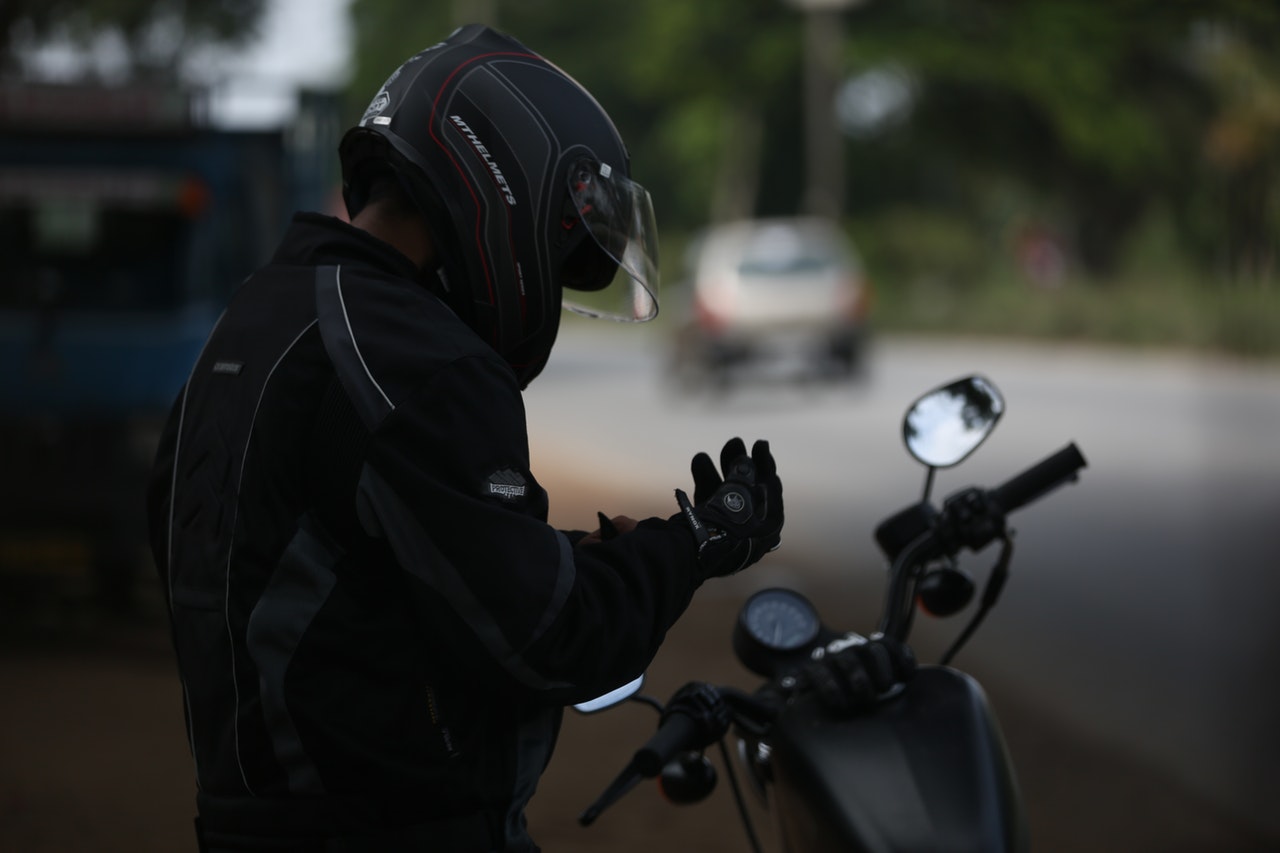 In this post, we'll break down the steps you'll need to take to get your motorcycle licence in British Columbia, the types of experience and training you'll benefit from, and what to expect during the various tests you'll have to take.

First Steps
The first thing you'll need to do when considering getting your motorcycle licence is study. We know, sounds like a boring way to spend your time, but the reason for your studying is to prepare for the ICBC motorcycle knowledge test.
If you currently hold a full-privilege BC Driver's Licence (Class 1-5), you can begin your motorcycle riding journey by heading down to any designated ICBC location without having to book an appointment. If you happen to have less than two years driving experience and don't yet hold a valid L or N licence, you'll have to go an extra step by first completing the Passenger-Vehicle Knowledge Test on top of the Motorcycle Knowledge Test. This extra step is meant to help reduce the likelihood of a crash while a brand new driver first gains some valuable 'on-road' experience.
If you're under 19 years of age, a parent or guardian must give their consent for you to file your licence application.

The Knowledge Test
The motorcycle knowledge test consists of 40 multiple choice questions that you'll answer at a computer-kiosk in a driver licensing office. It'll take you about 30 minutes to complete and is available in a wide variety of languages. In order to prepare for the test, ICBC's Learn to Ride Smart manual holds all the information you'll need to pass your test and proceed to the next step of licensing.
You will need to bring two pieces of identification, like a birth certificate, Canadian passport, citizenship card, BC Services Card, Canadian Forces Identification, Native Status card, or even a bank card or credit card with your name on it.
Fees
All knowledge tests are $15 at ICBC. In fact, you can write as many knowledge tests as you'd like in one visit and the cost is still only $15!

How Long is the Learner's Licence Valid For?
Once you pass the knowledge test, you will be awarded a Class 6 learner's licence if you're a full-privilege driver, or a Class 8 learner's licence if you are a Class 7 L or N in the graduated licensing program for passenger vehicles. The Class 8 learner's licence is valid for 2 years. The Class 6 learner's licence is valid for 1 year.
You can now ride a motorcycle with some restrictions:
Must be in sight of a qualified supervisor who is at least 19-years-old and holds a valid Class 6 full-privilege licence. If you have an 8L, your supervisor must be at least 25 years old and hold a valid Class 6 full-privilege licence.
You cannot exceed 60 km/hr
No passengers
You can only ride during daylight hours – that is between sunrise and sunset
8L riders must display an L sign, have zero blood alcohol content and are not allowed to use hand-held or hands-free electronic devices.
Skills Test
Riders with a Class 8 learner's licence are eligible to take their Skills test after a minimum of 30 days. Riders with a Class 6 learner's licence are eligible to take their skills test after a minimum of 14 days.
The Skills test prepares you for basic riding techniques like signalling, handling, braking and clutching. You'll be riding in a paved parking lot at slow speeds to show that you can confidently and safely identify the controls of the bike, physically move it when it has no power, use hand signals, use a side stand, ride slowly while demonstrating clutch control, a slalom test, braking, turning u-turns, three point turns and right turns. You'll also be tested on accelerating and decelerating which may include downshifting and upshifting. Lastly, you'll have to show you can stop suddenly in a controlled manner.
Valley Driving School is authorized to test on behalf of ICBC and provides the completion of the Motorcycle Skills Assessment as part of our Skills Program. This means you won't have to make an appointment for the Skills test or even arrange to have a bike transported to ICBC. Our instructors will complete your Skills Assessment during your training course. As an added bonus, when you complete your training through a certified rider training school such as Valley Driving School, you may be able to skip the time you have to wait to take your Skills test!
Upon successful completion of the Motorcycle Skills Assessment or test, you can now ride alone and go faster – the supervisory restriction and speed restrictions are removed from your learner's licence.
Need riding gear or even a bike? Valley Driving School will provide the helmet and motorcycle for you to complete your training and skills test with us. Most of our bikes are 250cc models that allow riders to operate safely and with confidence.
Road Test
After you have held a Class 6 learner's licence for at least 30 days, you are eligible to road test. Class 8 riders can take the road test after holding a learner's licence for at least 12 months.
The road test takes about an hour to complete, and takes riders through a variety of different riding situations and environments. The examiner will ride behind you in a car with a driver, and will communicate to you via a radio that is provided by ICBC.
There's loads to learn about riding a motorcycle before you get to the road test stage. There are multiple programs available that are geared towards brand new riders or programs for those who already possess a motorcycle licence or riding skills and could benefit from a refresher course.