So, you've just finished your motorcycle training program, you have your licence in hand, and are ready to get out on the open roads to feel the breeze racing past you. You're just missing one thing now - a motorcycle to ride. In today's blog post, we will be going through tips to help you choose your first motorcycle.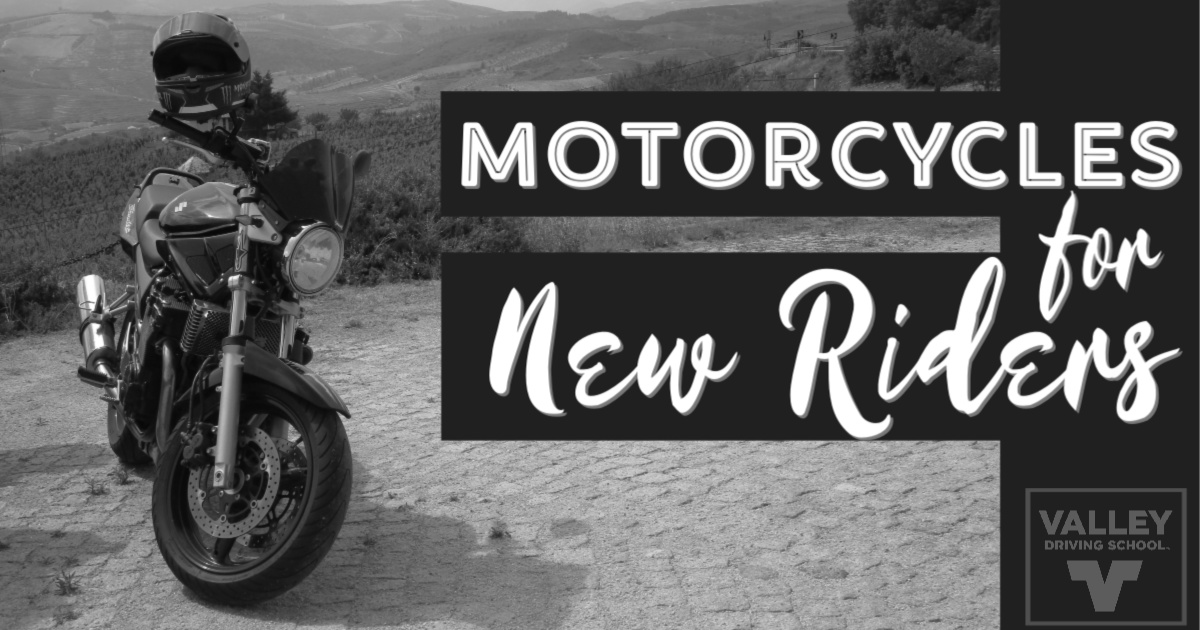 What Are You Looking For?
Your first stop should be a local dealership. They have showrooms full of the newest models and styles that you can sit on. Find out what kind of style is most comfortable for you before falling in love with a bike that may not fit your body. When you go to the showroom, make sure you can set both of your feet flat on the ground and that you are able to stand the bike upright without much of a struggle - being able to maneuver the motorcycle easily is key to riding comfortably.
An insider's tip: keep your eyes open for motorcycle manufacturer's days. These are events that are sponsored by dealerships and you can test ride a variety of different bikes in a single day. Manufacturers will bring all of their different styles and sizes, so you'll be able to find what feels right, and they will have experts on site to answer any questions. Check with your local dealership to see when they will be hosting a manufacturer's day.
After you have an idea of what styles are comfortable for you, take your search online to find a used bike in good condition. Many times, you will only have your first bike for a few years before your skills may outgrow the smaller engine. By purchasing a used motorcycle, you can save money on a vehicle loan, as well as the higher price tag that can come with a bike off the lot. Craigslist, Kijiji, and Facebook Marketplace are fantastic sources to look for inexpensive options to get started.
When you are looking to buy a used motorcycle, make sure you ask the seller a lot of questions. Find out as much as you can about the maintenance upkeep and/or repair work that has been done, if it has been in any accidents, and take the bike for a test drive before purchasing. Check out our Spring Tune-Up Tips for things to look out for when buying a new-to-you motorcycle. FortNine has also released a video on different questions and things to check for when making a purchase.
We've outlined some of the benefits about each different style of bike for a beginner rider and our top picks for each style. When considering your first motorcycle, it is recommended to go with something around a 250cc to 750cc engine size, depending on your comfort level and the type of motorcycle. Bikes with a bigger engine size can be over-powering or hard to maneuver for newer riders.
Standard/Naked/Retro Motorcycle
The standard motorcycle is a light to middle-weight motorcycle which makes it good choice for a new rider to maneuver. This style of motorcycle keeps your body in an upright position with your feet resting directly beneath you in most cases. With a moderate amount of power these motorcycles are perfect for commuting, and will handle well even in tight traffic situations. Check out our top picks for these standard bikes!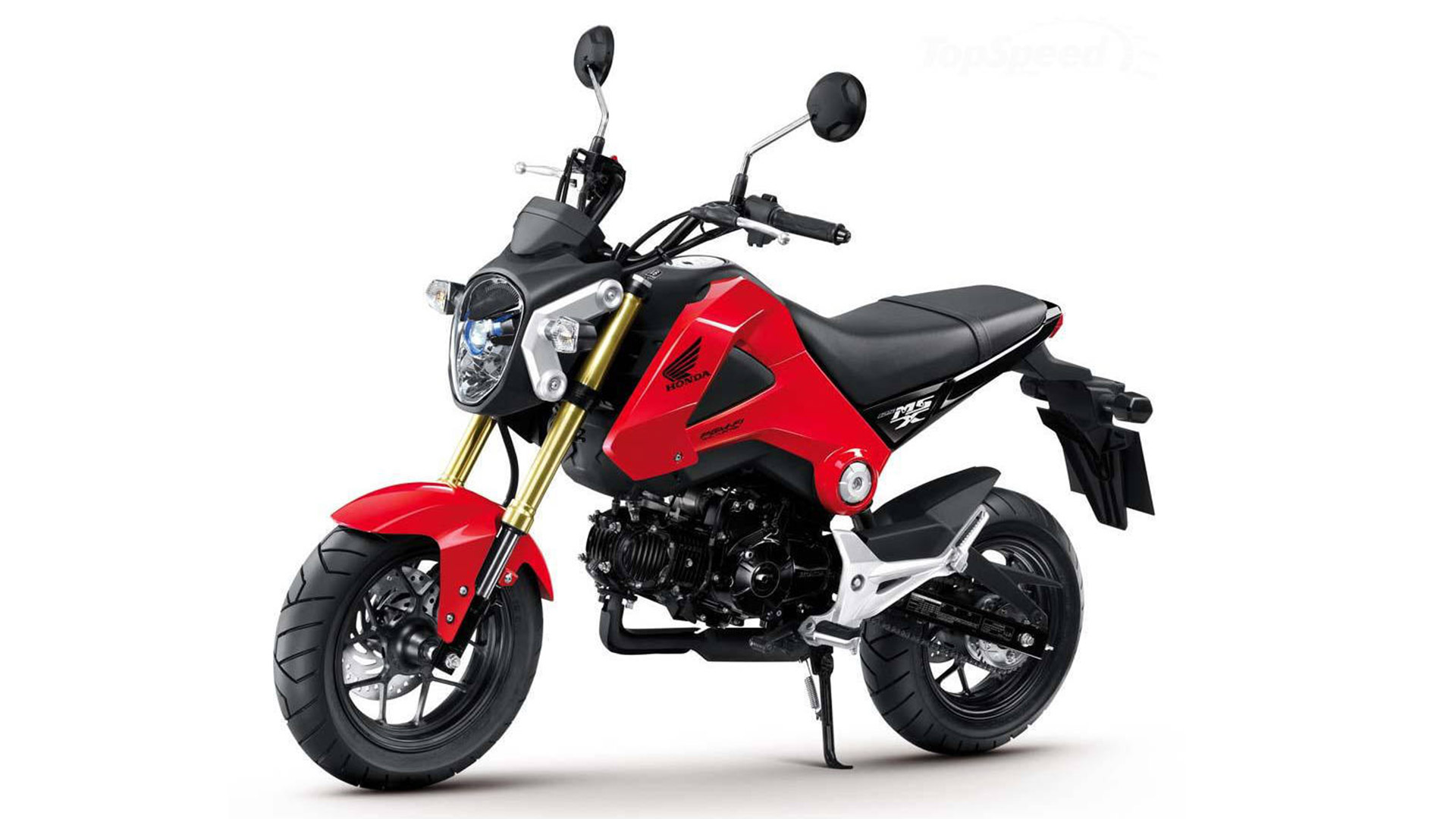 Honda Grom MSX-125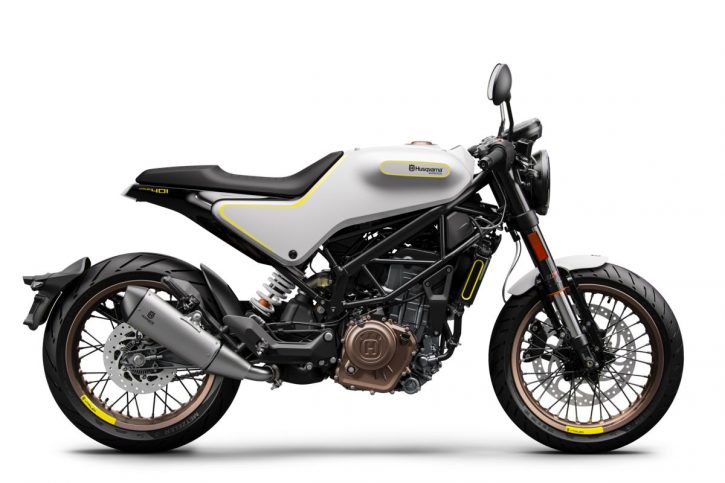 Husqvarna Vitpilen 401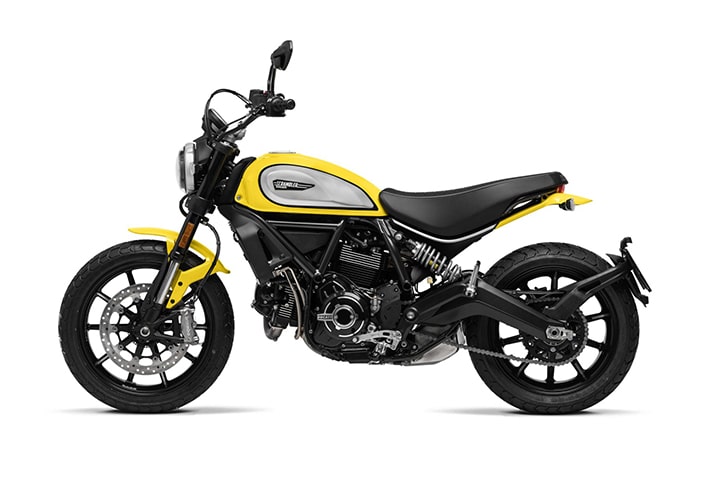 Ducati Scrambler 800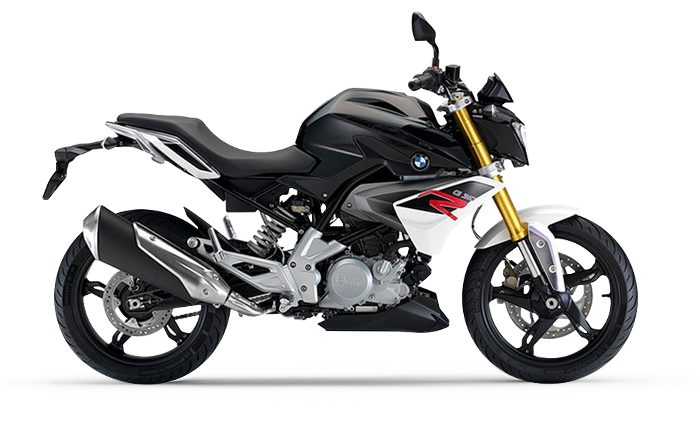 BMW G 310 R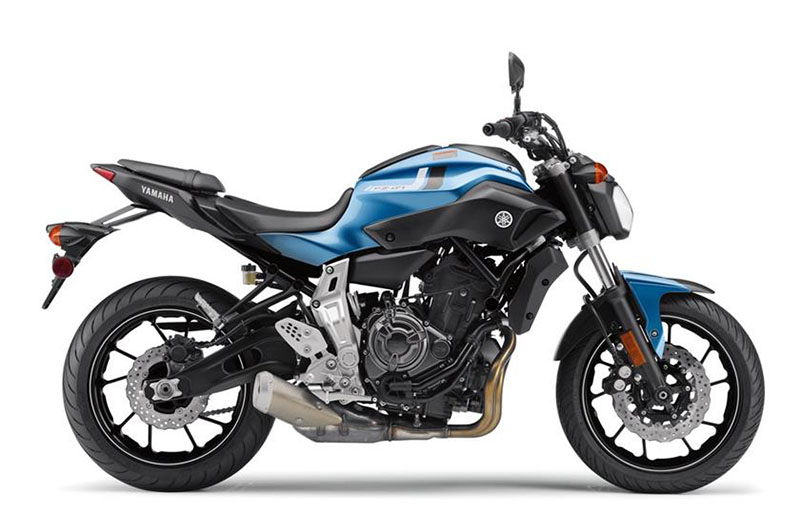 Yamaha FZ-07
Cruiser
While most cruiser style motorcycles are large and heavy, they are also typically lower to the ground. This low center of gravity helps not only with maneuvering, but also when stopping. By keeping your body lower, it gives more power to your legs - preventing potentially embarrassing drops when stopped. Many cruisers will have your feet up in front of you, allowing you to sit upright or in a more leaned-back and relaxed position while cruising down the highway. Check out our top picks for cruisers!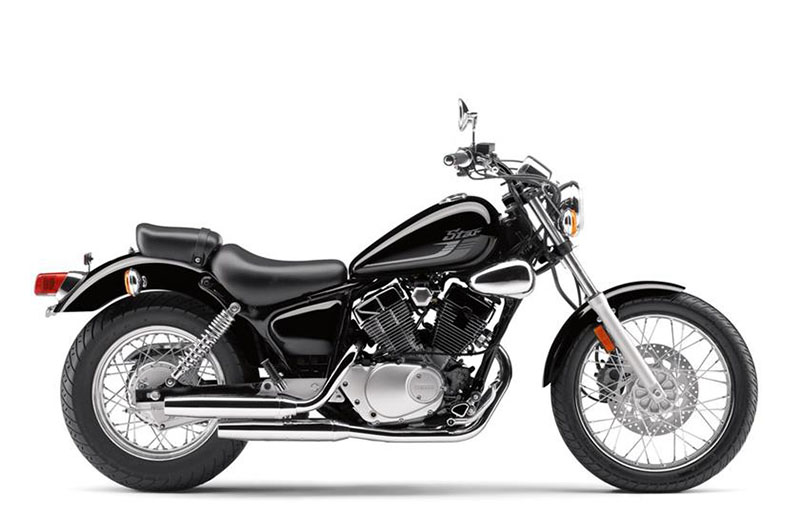 Yamaha V-star 250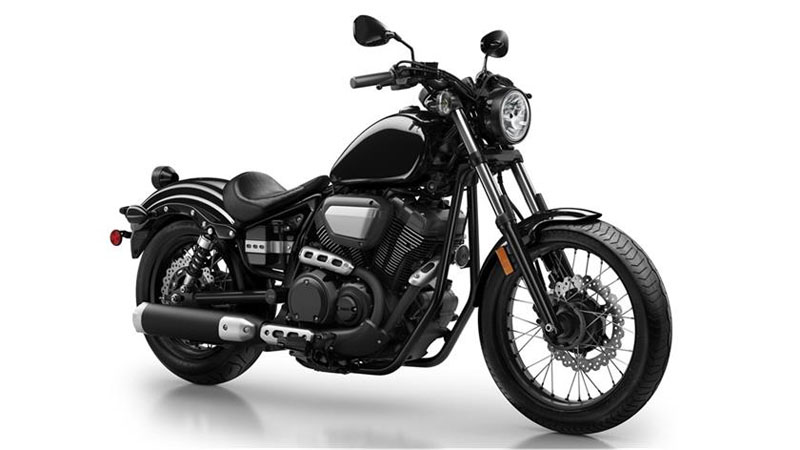 Yamaha Bolt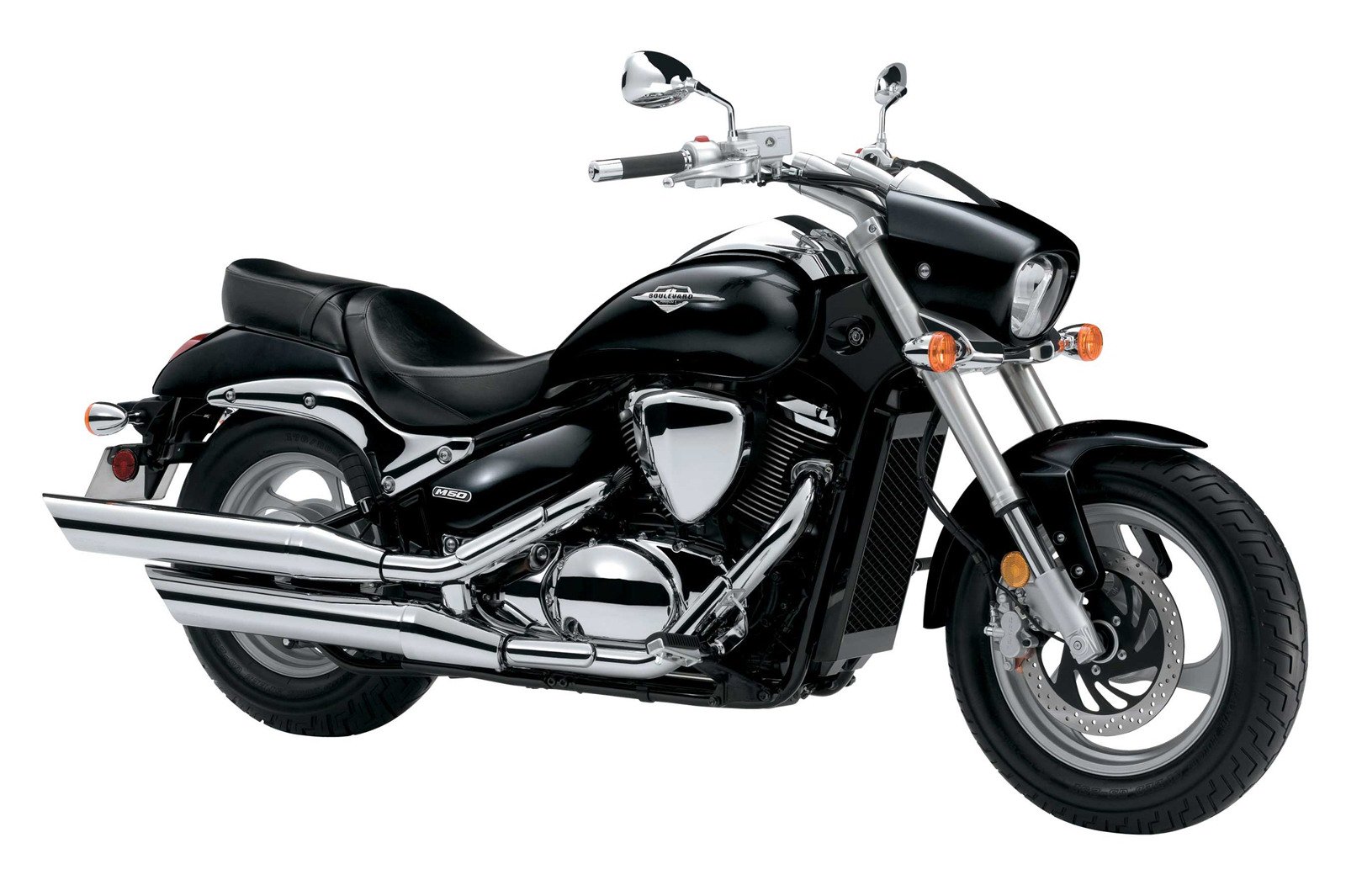 Suzuki M50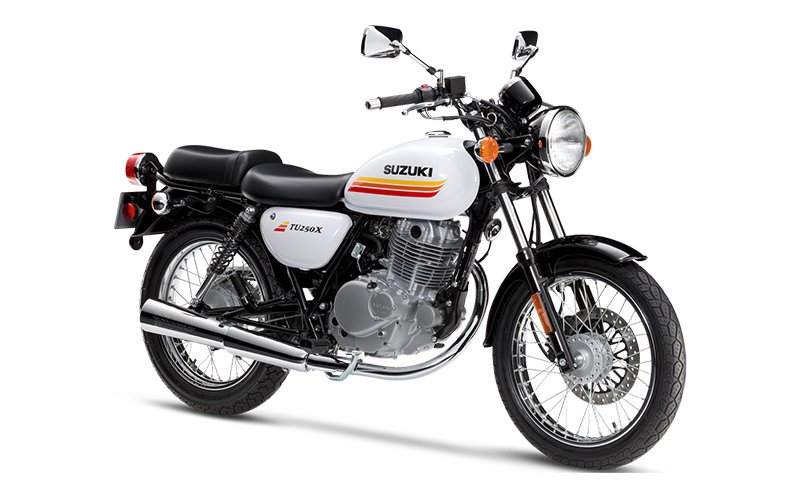 Suzuki TU250X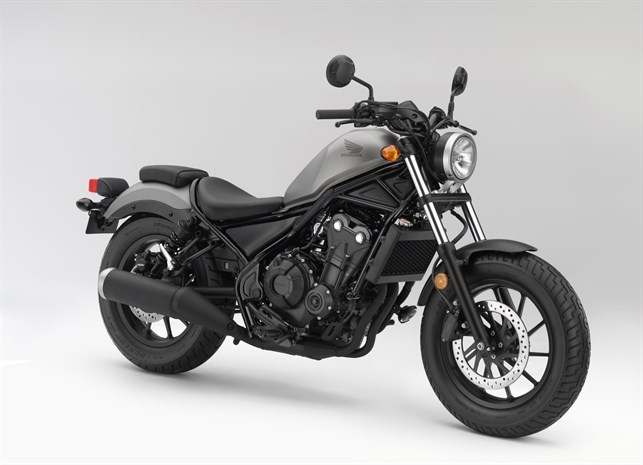 Honda Rebel
Sport Bikes
Designed for speed and cornering, sport bikes are some of the most popular motorcycles for any rider beginner or experienced. Some things to keep in mind when obtaining a sport bike, is that the pegs are set high and further back. This forces you to stay in a forward-leaning position while riding. Many riders do find this position uncomfortable to hold for long periods of time, but the smoothness you feel taking those corners at top speed can be worth it. Some models of sport bikes are also more forgiving if you miss a gear. These bikes are designed to rev, so if you accidentally skip a gear coming down, it may be easier to recover than other styles of motorcycles. Check out our top picks for sport bikes!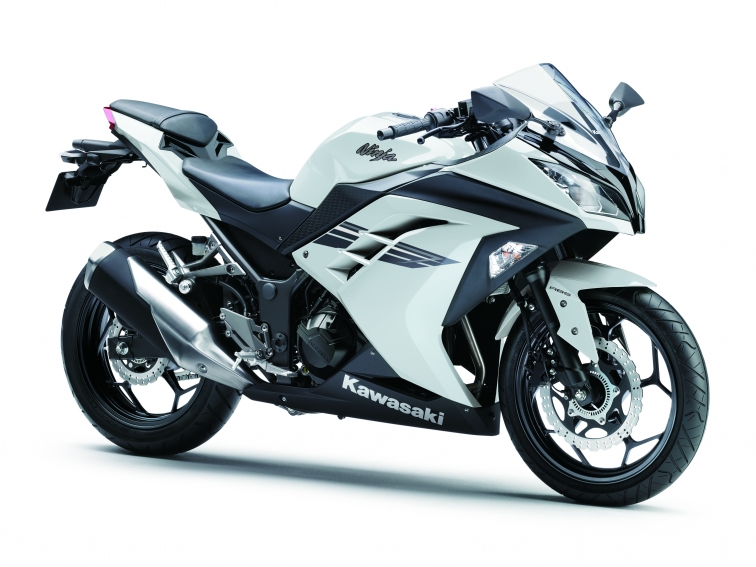 Kawasaki Ninja 300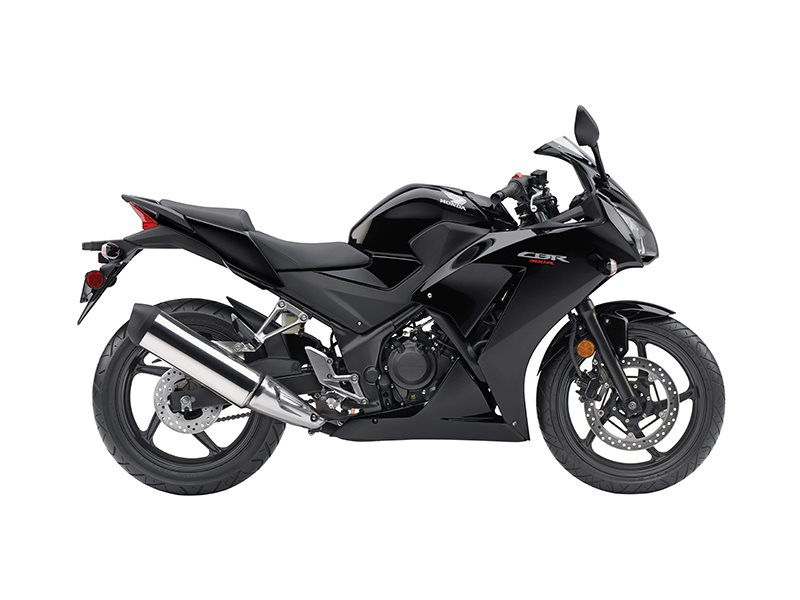 Honda CBR300R ABS
Image courtesy of MTRRacing.net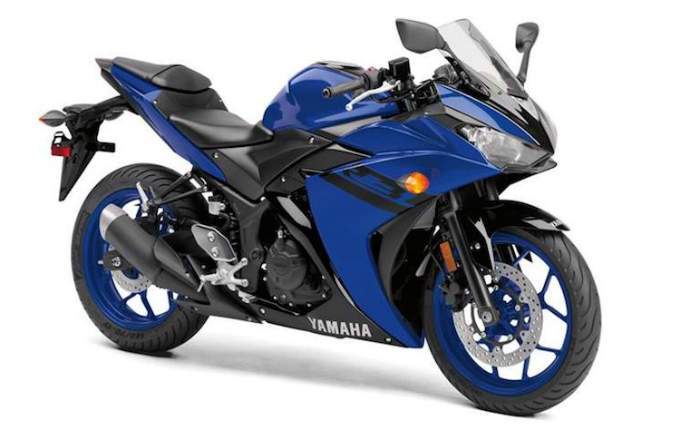 Yamaha R3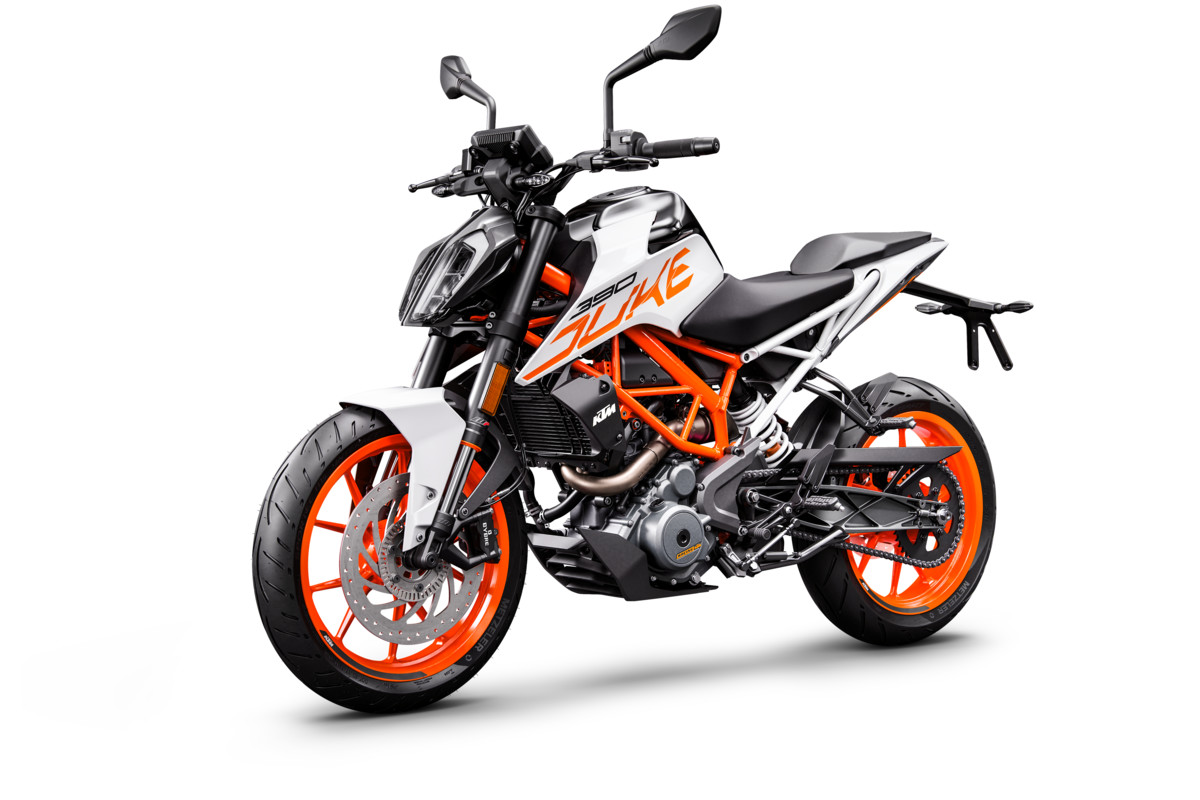 KTM 390 Duke

Adventure/dual sport
Designed for the rider that likes to go from the paved roads to the back-roads and beyond, the Adventure or Dual Sport motorcycles can be a great option. Coming in all different sizes and weights, they are typically designed fairly small for single track, off-road maneuvering. These bikes sit you at a neutral position, with high handlebars and are made to allow riders to stand while riding off-road. Sitting higher off the road, riders can also see further down the road which may allow for better visibility. The suspension - though designed for off-roading - also helps absorb some of the bumps and dips in the road that other riders may try to avoid. Check out our top picks for the adventure style bikes!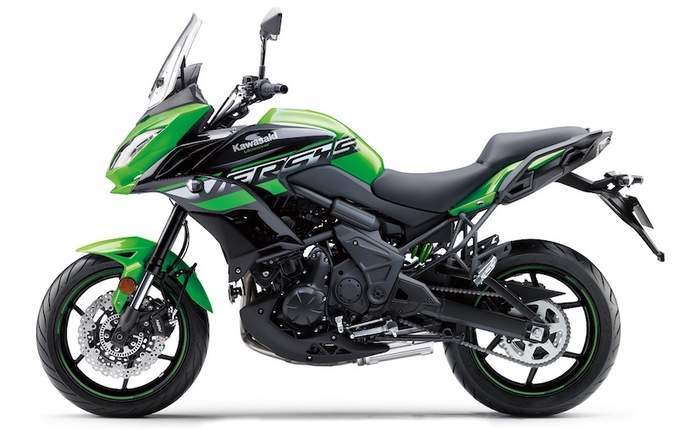 Kawasaki Versys 650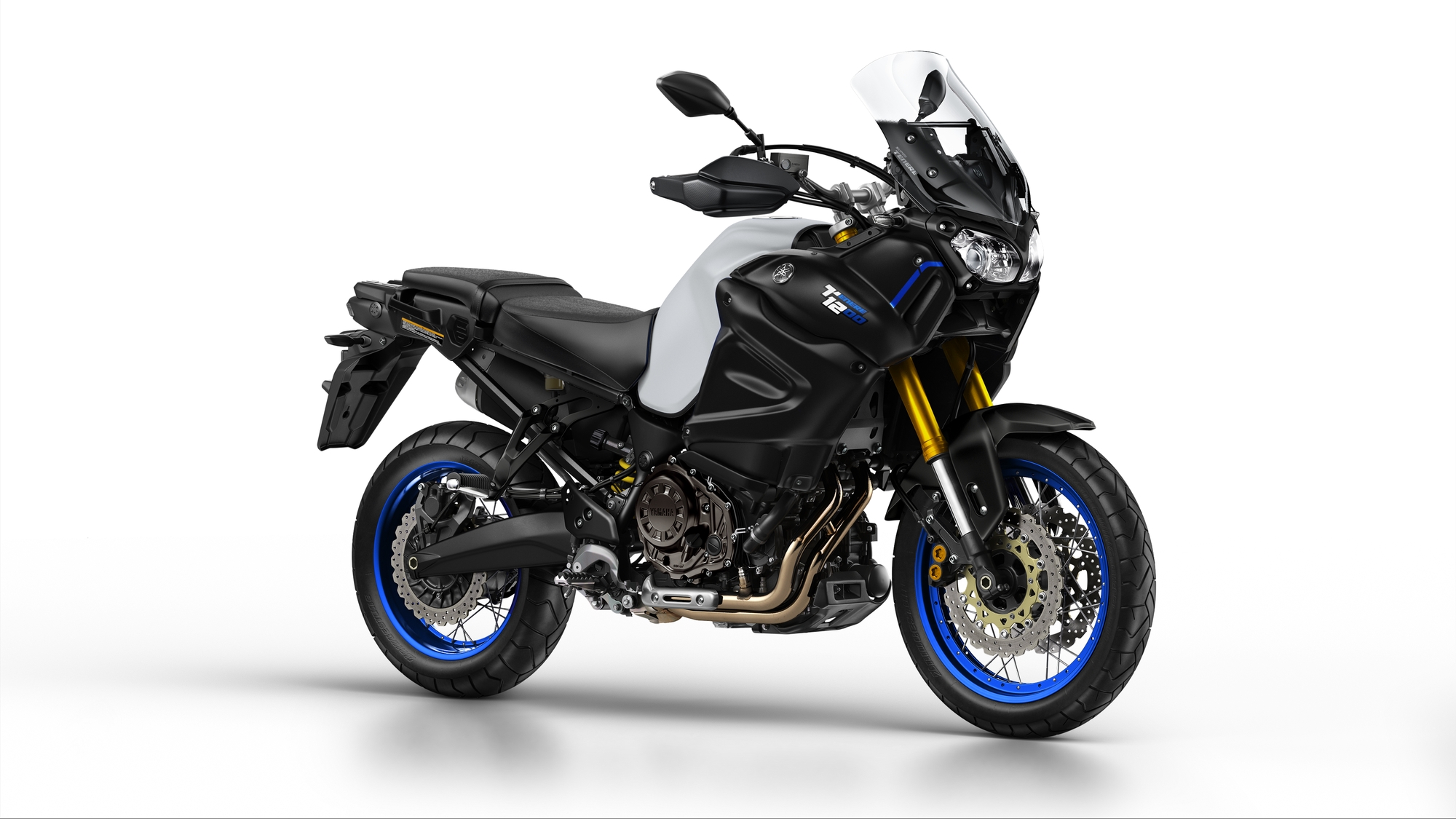 Yamaha Super Tenere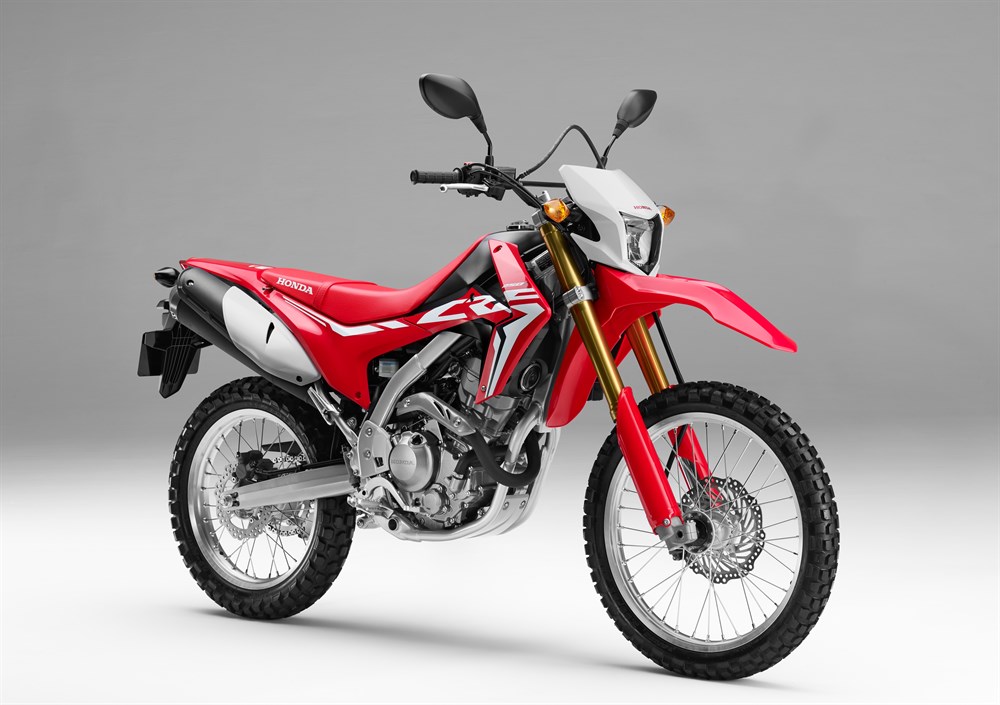 Honda CRF 250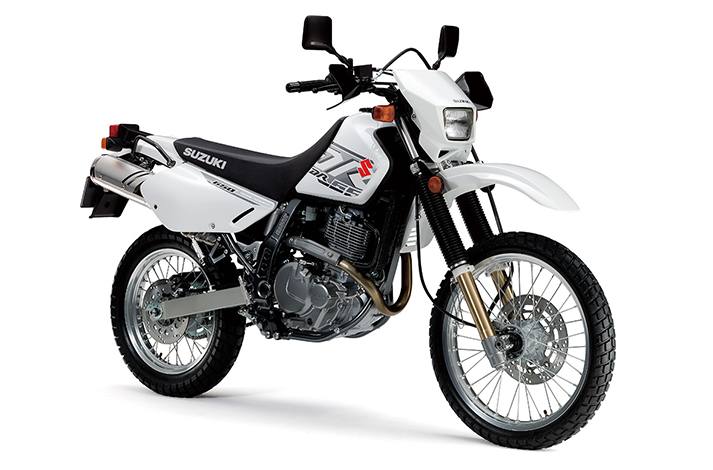 Suzuki DR650

Touring
Touring motorcycles are great for long trips, as they provide comfortable positions and seats for both the rider and passenger. However, most touring bikes are designed big and heavy to accommodate all of the amenities provided by the bike so you may want to leave this motorcycle style until you are a more experienced rider.
One of the most popular touring options is the Honda Gold Wing, with a comfy passenger seat, large storage options, and a larger fuel tank than sport bikes, it's perfect for longer and laid back rides.
Remember – when choosing your motorcycle, it is important to research the motorcycle's characteristics. Even though a 300cc may seem like a smaller engine, it can still pack a lot of punch. A sport bike will generally have more power than a cruiser style of the same motor size. And if you find the perfect bike, but it's a bit too high or the controls aren't quite right, look into a customization kit. Many dealerships can provide customizations like lowering kits, adjustable kickstands, and adjustable handlebars.
Consider trying to avoid buying a motorcycle in the spring as this is the pique season for anybody looking to get into riding, and could result in higher prices. Instead see if you can find deals in the winter off-season. Many people put their motorcycles away for the winter or may be looking to sell so they can upgrade for the next season, resulting in a better deal for you!
While these tips are guidelines, they are not hard and fast rules. Some people may be comfortable with a little more power behind their first motorcycle, while others may have stronger legs to hold up a heavier bike out of the gates, and others still may prefer to cruise around on a 125cc for their entire riding life.