In the car is where everyone and their brother thinks they can sing like Aretha. There's something about the safety, the isolation, and the feeling of total confidence that our vehicle gives us when the perfect driving song comes through the speakers.
It's this feeling of total misplaced, shameless narcissism promoted through song that makes music and driving as inseparable as spaghetti and meatballs - so we set out to find make a playlist of our organization's favourite driving songs to help share in some good old fashioned immodesty. Here are the results of our office survey to pinpoint the songs that make everybody croon, sing, and enjoy their commute a little bit more.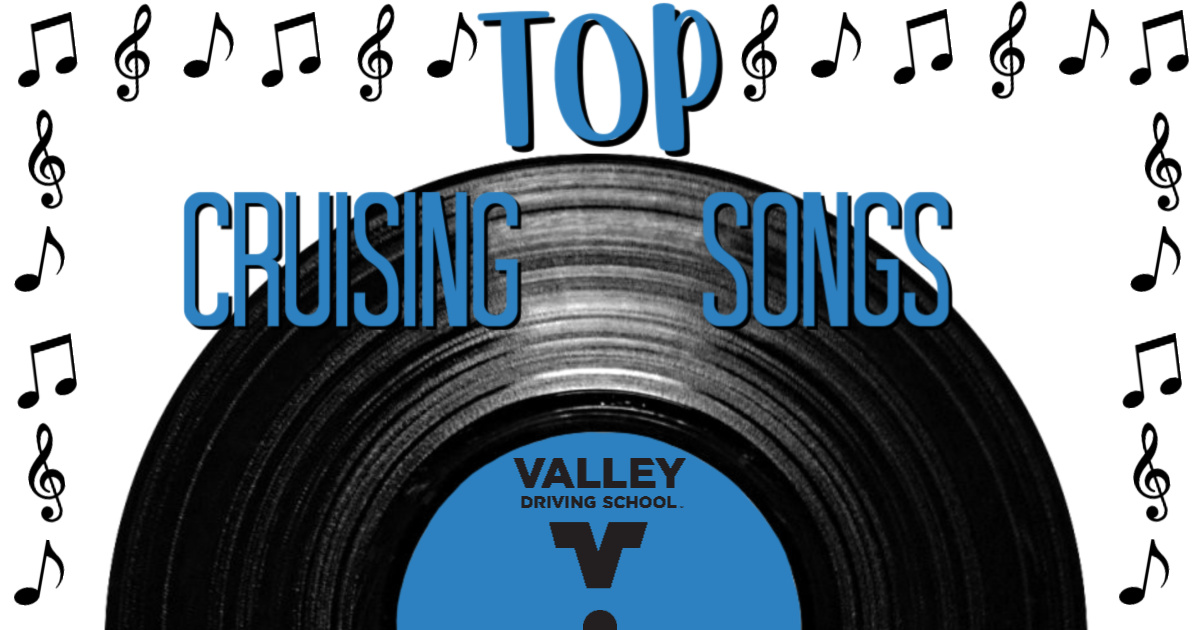 Feel It Still - Portugal. The Man Nothing but positive vibes with our first tune on the list! Samantha, from the online team at Valley, says "It's an upbeat song and I love cranking the volume and singing along whenever it's on. I could drive to the beat forever!"
Fast Car - Tracy Chapman Nostalgia is a powerful motivator in selecting the music we love when we're behind the wheel. Motorcycle instructor, Doug, sums up his memory well: "Because when I was in surveillance and following a bad guy, we would play that at 180 km/hour. Great memories!"
Wanted Dead or Alive - Bon Jovi Reasons why this song is on the list: #1-Bon Jovi is awesome, especially 80's hair Bon Jovi, and #2 - It's a perfect cruising tune when "riding my steel horse," says Valley's resident Marketing Manager, Melissa.
Signs - Five Man Acoustical Jam One of our more literal picks, Signs makes the list for its observational prowess from behind the wheel, helping to keep drivers in the present. "As a car instructor, it's what I see and read all day long," says Vesna, from the Abbotsford car division.
Danger Zone - Kenny Loggins Jamie, who is currently in a branch support role, knew his song right away. "It just gets you.. in the zone!"
Chicken Lights and Chrome - Jesse Watson Passing the torch to new and young drivers is one aspect of musical selections that joins us together as drivers. For truckers, the pseudo anthem-like respect that must be paid to Chicken Lights and Chrome is undeniable. "It's just a great truck driver song," says Pete, one of Valley's Truck Instructors. "It's perfect for long haul trucking. It's usually the first official 'trucker song' I introduce my students to when they are training to become truckers."
Wagon Wheel - Darius Rucker A cover of the Old Crow Medicine Show, this version by former Hootie and the Blowfish singer, Darius Rucker, topped charts everywhere for its accessible, and widely known lyrics, and upbeat, grassroots melody.
Danza Kuduro - Don Omar & Lucenzo, Champagne Supernova - Oasis, In the End - Linkin Park, The Journey - Paul Brandt Refusing to pick one song, Truck Instructor Chris raises a great point about driving songs - we drive and enjoy different types of music at different times. "Each song suits different moods and gives you a different feeling when driving to them," Chris says.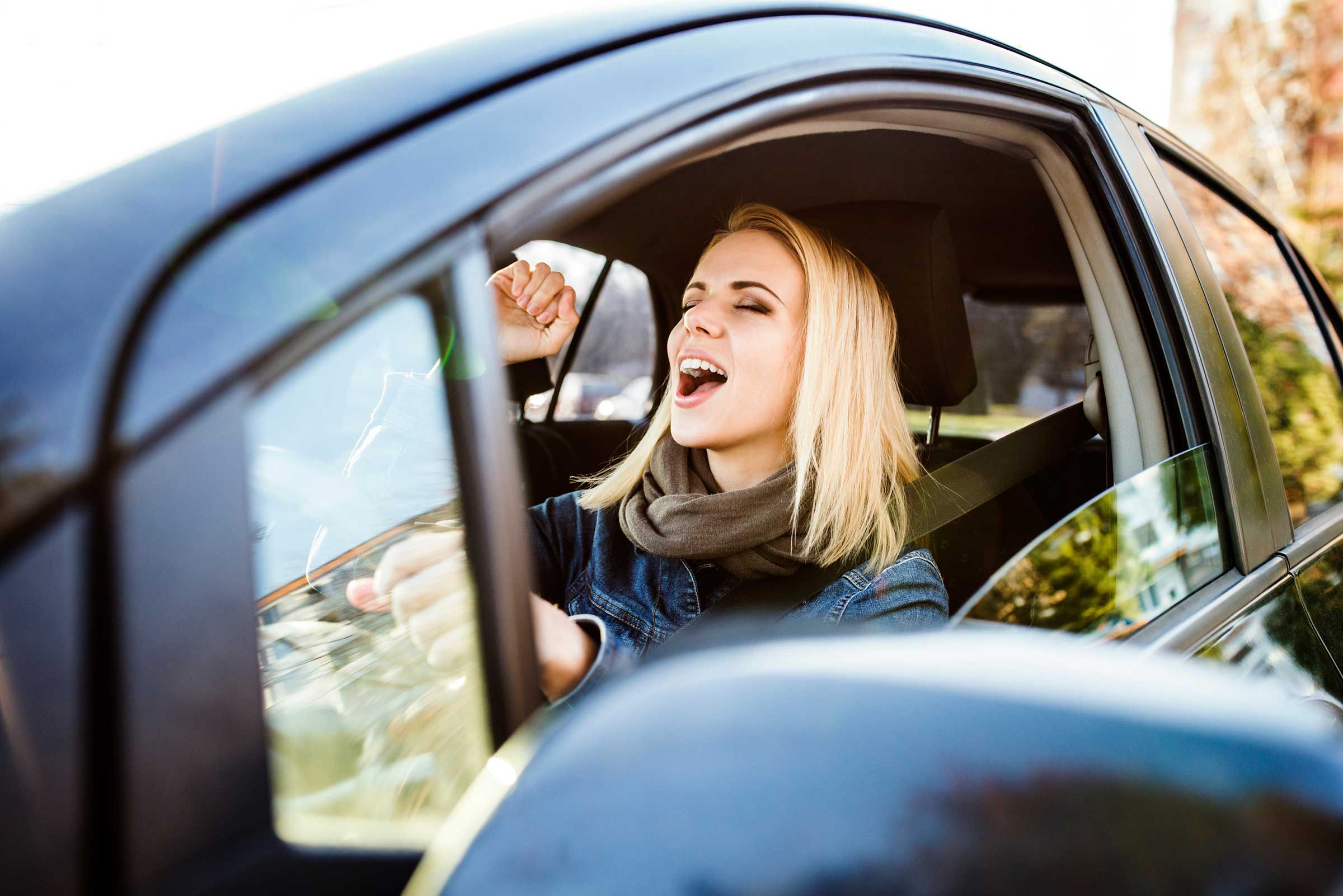 Born to Be Wild - Steppenwolf Straight up, rock and roll and the open road have always gotten along splendidly. "I grew up in a time when rock n roll and cars were brother and sister," says Todd Mumford, the CEO of Riverbed Marketing.
I Can't Drive 55 - Sammy Hagar "On the motorcycle, who wants to limit themselves to 55?" asks Joe, a seasoned Motorcycle Instructor. Well, we agree self-restraint may not have been Sammy's forte while in his prime, but following the speed limit allows you more time to jam out to your favourite driving tunes.
Spice up Your Life - Spice Girls "Because you get to shake it to the right if ya know that you feel fine," says Rob, another piece of the Online Team.
Bootylicious - Destiny's Child "No explanation needed." Joel, coming from the Operations side of things, knows what to play for the best driving music. Preach, Joel.
Hotel California - Eagles "Perfect for cruising," says the Langley Branch Manager, Andy. Classic rock goodness.
Smooth Operator - Sade Simplicity reigns supreme when choosing a good driving song. "I just like singing to it," says Ruth, the Abbotsford Branch Manager.
Despacito - Luis Fonsi, Daddy Yankee feat. Justin Bieber Elevating our adrenaline level, or coercing our motivation level for the day ahead is an important deciding factor for a choice driving tune. Loralei, the Valley Controller, got it right when she told us, "it gets me pumped on the way to work."
Back In Black - AC/DC You can almost see the slow rolling billet wheels of a seamless 1960's muscle car rolling through the crowd at a car show, or down the main drag when this tune comes on. "It's great to sing to," says Brenda, who is in charge of Compliance.
Beautiful Day - U2 Heidi, another branch support, had a list to choose from but it ultimately came down to this one. "The name says it all! How can you not be in a good mood when singing about a Beautiful Day!"
Bohemian Rhapsody - Queen No driving song list is complete without this one. Channeling our inner Wayne's World backseat rockout - Freddie Mercury's flawless delivery of this orchestral and quintessential rock anthem was cemented in pop culture history thank to the head banging of Wayne and Garth in an AMC Pacer. This choice comes from one of our Chilliwack Car Instructors, Linda. Well done, Linda. Well done.
Bad Guy - Billie Eilish "This is such a great song for driving to," says Vanessa, who makes up another part of the online team. "I just crank it up and belt it out - nowhere better than in the car where no one else can hear!"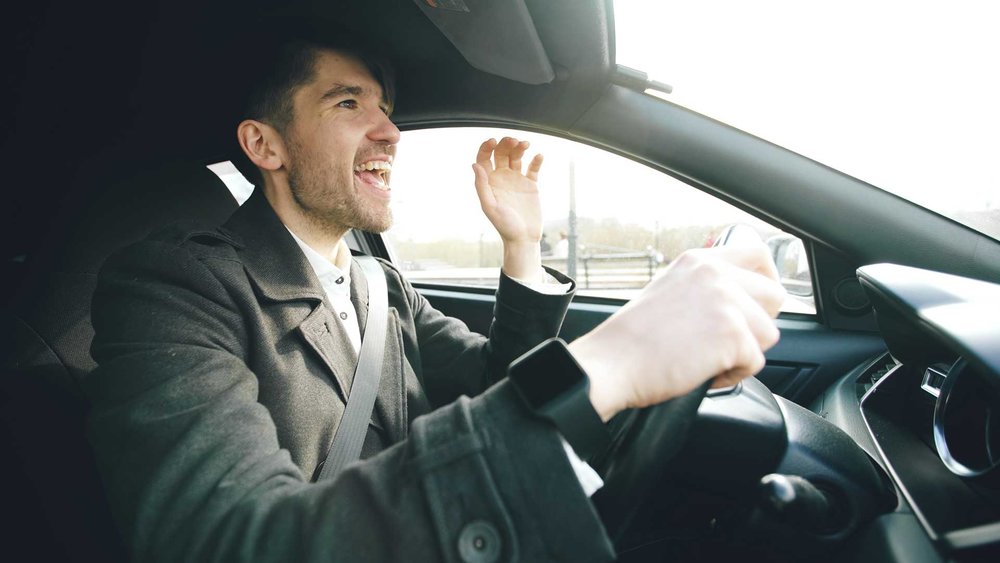 From classic rock hits to sweet country serenades, our Valley family has a wide and eclectic taste, but it combines together to form a pretty decent cruising playlist. While we all have our own reasons for what we jam to while we're on the road, the overall consensus seems to be anything with a good beat is a winner. Take your time out there and enjoy the tunes!