As concern for fuel prices and the environment continue to grow, fuel-efficient vehicles are becoming more popular. Whether you're looking to save money on gas, reduce your environmental impact, or simply enjoy a more efficient and sustainable mode of transportation, fuel-efficient vehicles are worth considering. In this blog post, we're looking at our top six picks for any driver looking to lower their emissions and increase their fuel savings.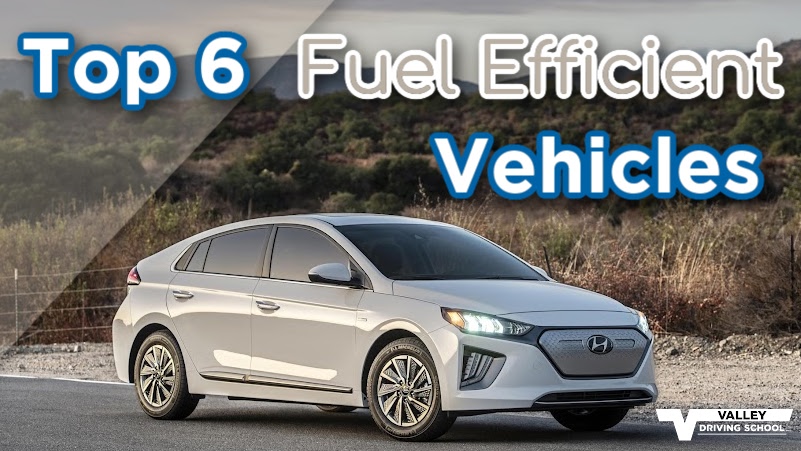 We're focusing on hybrids and traditional combustion engines for this article, with a variety of options available to suit different lifestyles and budgets. We'll be scoring the vehicle's fuel efficiency on the amount of litres per 100 kilometres - which means how many litres the vehicle uses to travel 100 km. Using this measure of fuel efficiency, the lower the litres means better mileage!
6. Nissan Versa Sedan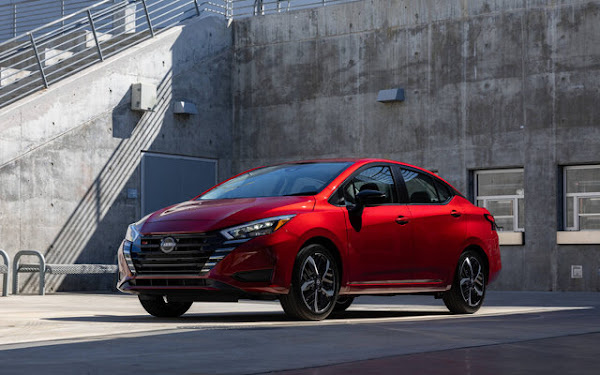 Not only is the Nissan Versa great on gas, it's also extremely budget friendly while still being a nicely sized four-door. The Versa currently holds the title of being Nissan's cheapest vehicle, and with an average fuel efficiency rating of 6.7 L/100km, it ranks pretty well amongst non-hybrid vehicles for consumption. Upgrades are available at a cost for those who hope to get a more luxury experience out of the car - but the base model still allows for a comfortable and smooth driving experience.
5. Mitsubishi Mirage ES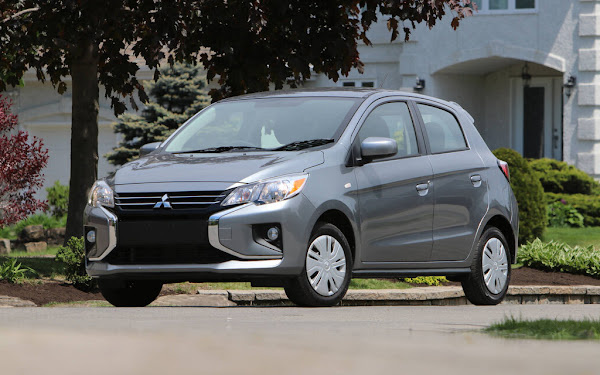 This vehicle is not a hybrid, but it still gets nearly as good fuel efficiency at 6.2 L/100km. This small car is one of the most fuel efficient non-hybrid vehicles on the Canadian market - as well as having a fairly budget-friendly base model. Even with its small size, the Mirage has plenty of space and offers a simple, comfortable driving experience. This is a great option for someone heading off to college and hoping to save on cash, or a driver looking for a nice commuter car.
4. Kia Niro Touring Hybrid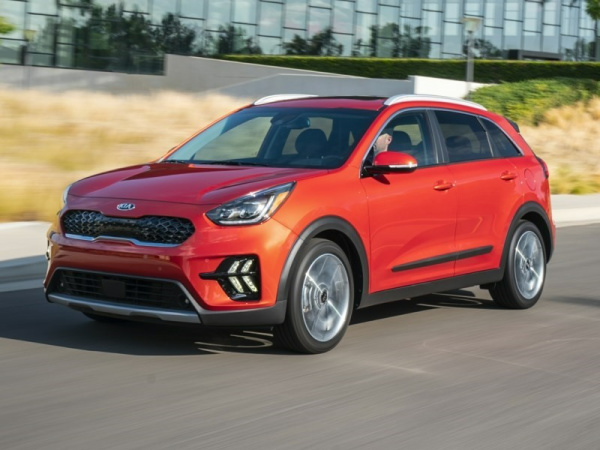 The Kia Niro Touring is an SUV crossover with a funky body style and great fuel economy, hitting our third spot with 5.3 L/100km. The Niro provides a heightened experience and sporty interior to give the driver a comfortable ride while saving fuel. The 2023 model comes equipped with plenty of safety features, expansive legroom, and more than 63 cu.ft. of cargo space.
3. Hyundai Sonata Hybrid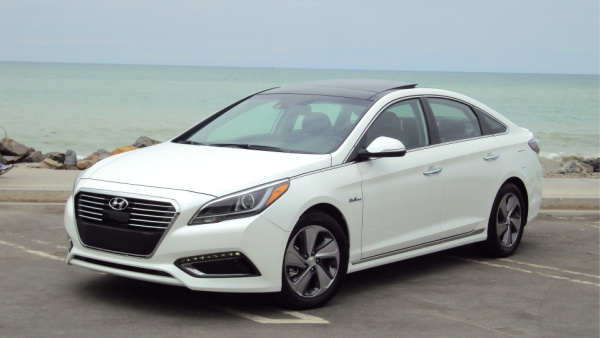 The hybrid version of the Hyundai Sonata is another sedan that offers both adequate interior size and fuel efficiency. The Sonata is especially known for its highway driving which boasts a rating of 4.6 L/100km. If you're someone who commutes for work and school, the Sonata will be your friend when it comes to saving money on gas.
2. Toyota Prius AWD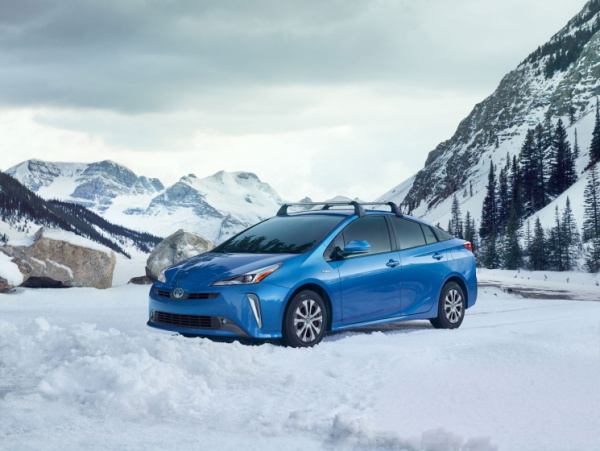 Our runner-up is the Toyota Prius all-wheel drive, with an average of 4.8 L/100km. The Prius is notably reliable and the AWD model offers better winter driving, traction, and safety in the colder Canadian months. Its small size makes for easy, comfortable driving and offers a fuel friendly engine - you can't go wrong!
1. Hyundai Ioniq Hybrid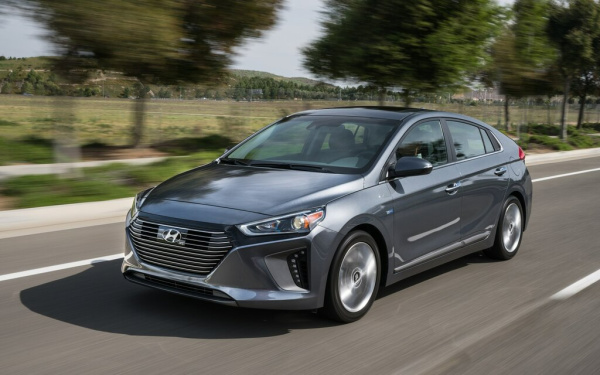 The top spot on our fuel efficiency vehicle list goes to the Hyundai Ioniq Hybrid. This car was rated as the most fuel efficient vehicle on the Canadian market in 2022, with an average of 4.2 L/100km. It is fuel efficient without cutting corners on size, and still boasts a four-door design, ample trunk space, reliability, and a sporty look. This is a great family vehicle, perfect for longer commutes and road trips.
–
Fuel-efficient vehicles offer a range of benefits that make them a great choice for drivers who are concerned about saving money as well as the environment. Whether you opt for a hybrid, electric, or fuel-efficient gas-powered vehicle, you can enjoy improved fuel economy without sacrificing performance or comfort!