It's still summer and many of us are still itching to get on the road again and/or travel the world. So until we can do both as freely (and as safely) as we'd like to, let's gush over these 5 scenic drives from across the globe and add them each to our bucket lists!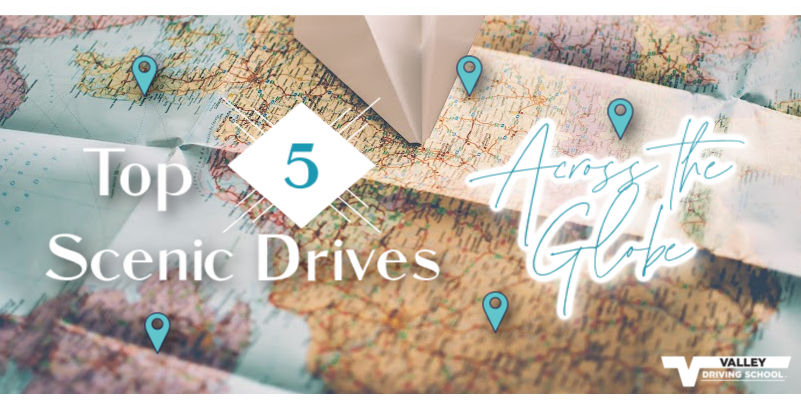 Ruta 40 in Argentina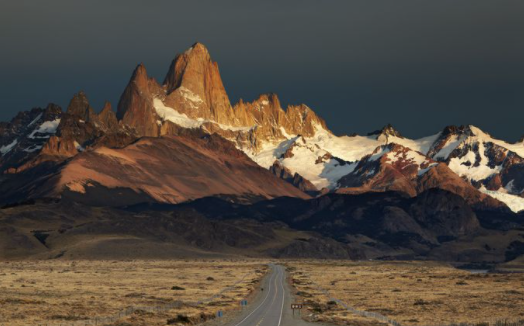 Boasting over 5,100 kilometres, Ruta 40 is not only Argentina's longest road – spanning across the entire coastal length of the country – it's also one of the world's longest roads! Starting at its southernmost point in Cabo Virgenes, Ruta 40 takes its time meandering through the plains of Patagonia and winding in and out of the magnificent western peaks of the Andes. Aptly showing off Argentina's incredibly diverse landscape, you can expect to cross 20 national parks and 18 major rivers before reaching its highest point at Abra del Acay which is a whopping 5,061 meters above sea-level! Finally ending in the city of La Quaica, you can cross the border and continue your drive into Bolivia or enjoy all the amenities that this quiet city has to offer instead.
The Atlantic Ocean Road in Norway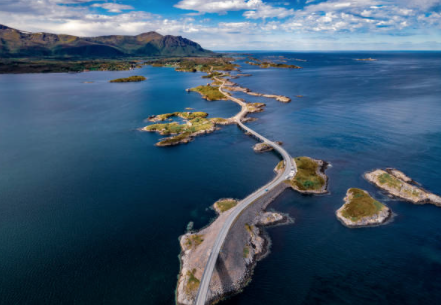 Originally proposed as a railway route, this stretch of road spans 8.3 kilometres and links the Norwegian villages of Vevang and Kårvåg with a series of low-lying bridges and a gorgeous archipelago. It's important to note that while it's often listed amongst some of the world's best road trips to experience, the Atlantic Ocean Road isn't fit for the faint of heart. Be prepared for many twists and turns through Hustadvika, an unsheltered part of the Norwegian Sea that is prone to frequent and intense storms. If you can handle this skill-testing road, you'll be rewarded by experiencing the incredible Storeseisundet Bridge which features curved architecture that, from certain angles, appears as though it drops off straight into the sea!
Chapman's Peak Drive in South Africa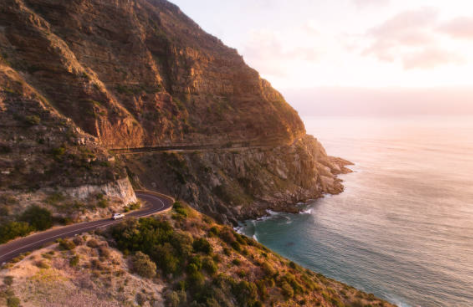 Hugging the near-vertical face of its mountain namesake along the Cape Peninsula, this 9 kilometre drive links Cape Town's seaside suburb of Hout Bay with the bustling beach town of Noordhoek. With one hundred and fourteen different curves, this road keeps you sandwiched between a towering mountain face on one side and cliffside drops into the Atlantic Ocean on the other. It's important to have a strong stomach for this one, or at least pop some gravol before you get started! Don't worry if you find yourself needing a break though, as there are a number of whale-watching vantage points and stunning picnic locations where you can pull over!
Route 163 in Arizona/Utah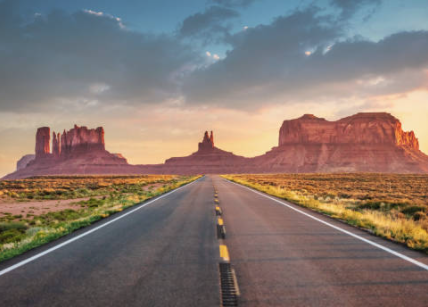 Dubbed a National Scenic Byway by the US Department of Transportation, this 103km highway is one of America's most iconic roads and connects the states of Arizona and Utah with a stunning vista the whole way through. Cutting across the heart of Monument Valley, you'll recognize parts of this drive from numerous commercials and movies like Stagecoach or Easy Rider. If you're not a movie buff, the epic views of the red rock desert, magnificent spires, and the Suan Juan River are still an amazing experience to behold! Your drive ends nestled into 300 foot high sandstone cliffs that house a tiny historic settlement town called Bluff.
Route 1 in Iceland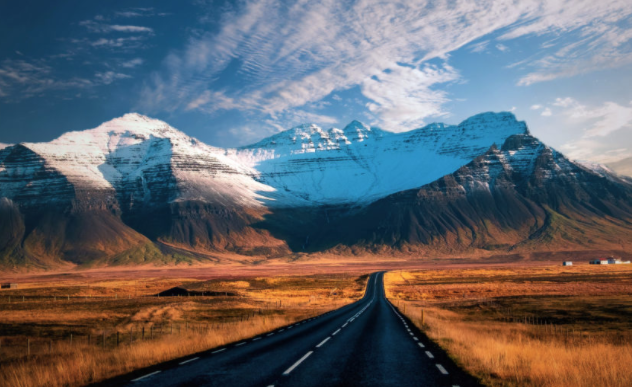 Prepare to see some of the world's most dramatic scenery while driving Iceland's incredible ring road, Route 1. Aptly named because it runs along the outermost edges of this enchanting island, this 1,322 kilometre road is only two lanes wide and is paved with asphalt the whole way through. It contains a few blind curves, summits, single-lane bridges, and narrow passes. If you decide it's worth the risk, then you can plan to embark from the capital of Reykjavik and head east on a magical tour of the entire country. On the drive you'll pass otherworldly mountains, mesmerizing fjords, and quaint fishing villages with roaming wild reindeer.
--
Even though there are still some barriers in place to being able to travel across the globe and experience these road trips in person, it's never too early to start planning. By the time we're able to travel freely and safely to each of these destinations, there will have been ample time to plan each stop and breathtaking view along the way!