Intersections have many moving parts that all need to come together seamlessly to create a safe and comfortable driving experience for everyone on the road. ICBC statistics have shown that more than half of incidents happen at intersections than anywhere else on roadways.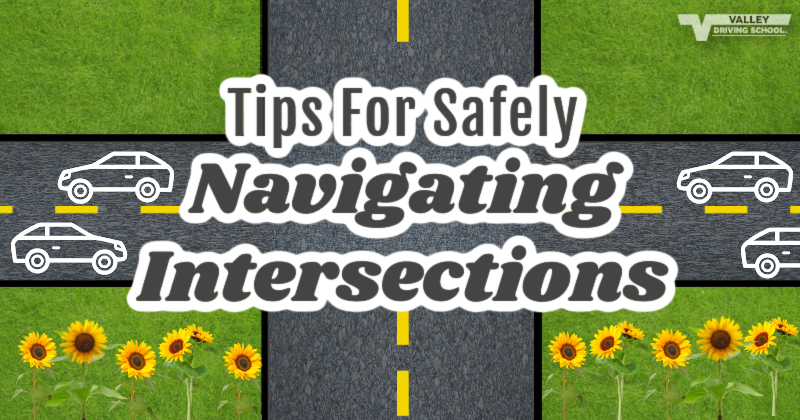 With these statistics in mind, it's important to know how to safely navigate intersections, whether you are a new driver or an experienced driver!
Be Prepared
Before you go, plan ahead. Being prepared ahead of the drive will help to ensure you know what you're going to encounter along the way. This means going through the route in your head or with your GPS, and developing a plan of action for when you do need to proceed through an intersection. If you hold a class 7L or class 7N, you won't be able to use GPS while driving, so it's even more critical to know your route ahead of time. In some cases, you might want to avoid high-risk intersections, especially if there is an alternate route you could take that doesn't add too much extra time to your drive.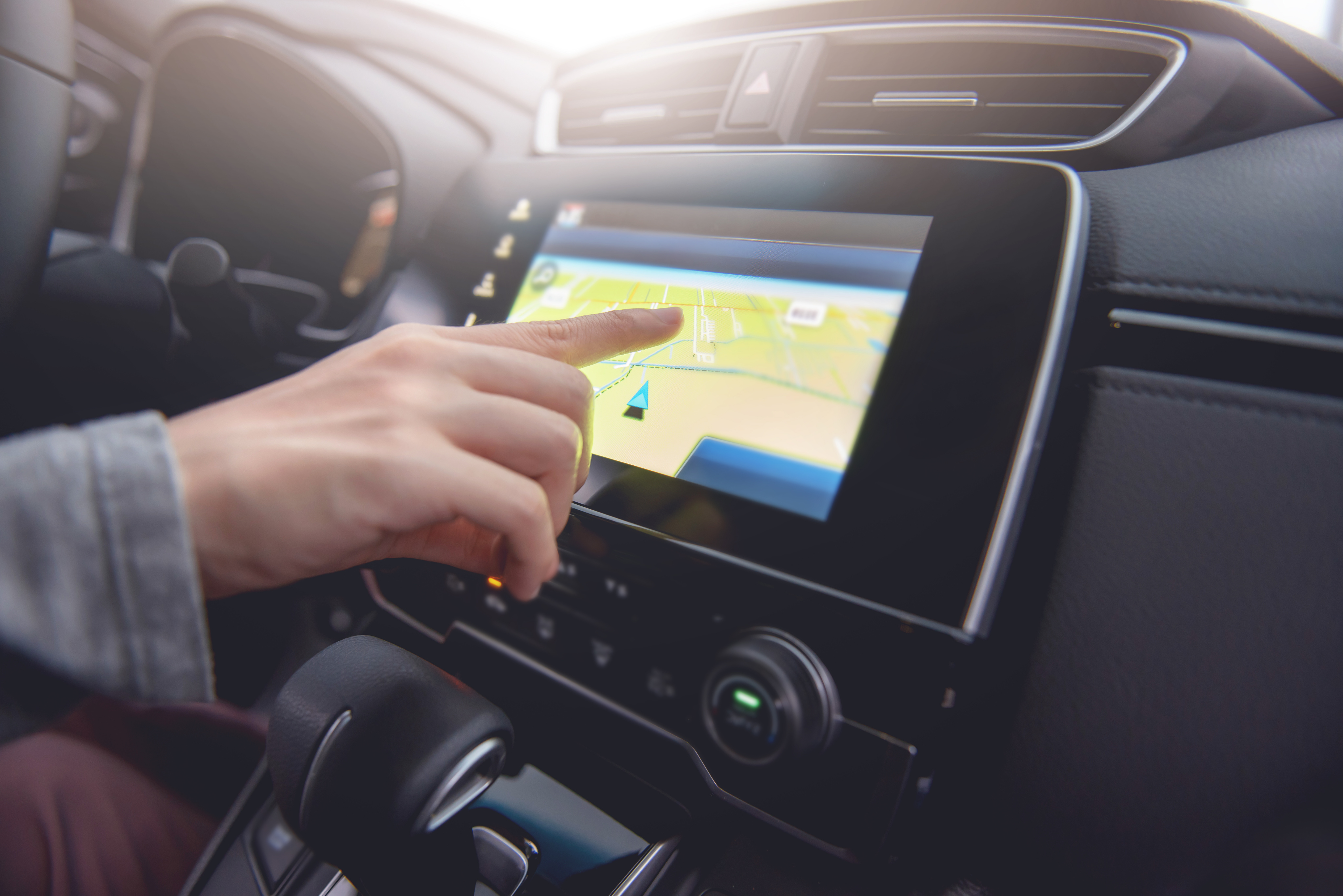 You can also take this time to ensure you are giving yourself enough travel time to get to your destination. Adding the stress of running late can distract you from safely navigating, and being focused is especially important when you need to perform intersection maneuvers. Weather and road conditions will also factor into your travel time. Be sure to check reports like Apple Maps, Google Maps, and DriveBC, ahead of your drive so you know what the road holds. If you do come across adverse road conditions, adjust your driving approach accordingly. Slow down and drive for what the current conditions demand. Posted speed limits are actually calculated as the maximum speed that a vehicle will be safe to drive at in ideal conditions so rain and snow require you to adjust your speed and space margins. Being focused also means that you're fit for driving - are you calm, awake, and ready to be on the road? You shouldn't be tired or distracted, your seat and mirrors should be properly adjusted so you can reach all controls and have the best view, and your phone should be put away.
Being prepared also means that you know what the rules and regulations are before heading out. When we are thinking about intersections, specifically, this includes knowing rules and regulations surrounding right-of-way in each type of intersection, where to stop, and how to navigate roundabouts. If you're at all unsure, it would be beneficial to take a moment and brush up on your knowledge base.

Intersection Observation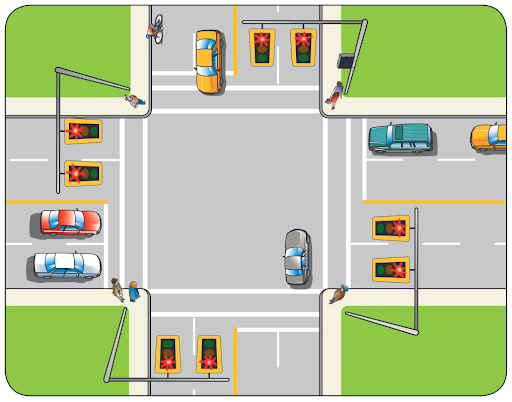 Once you've prepared yourself for your journey and you've reached an intersection, you should adjust your driving style for the situation and be aware of everything going on around you. Ask yourself if the gap between your vehicle and others' is a safe gap, based on the speed and density of traffic, and consider how long it may take you to execute a maneuver safely if needed. This observation process when negotiating an intersection allows a driver to see, think, and do.
On approach to the intersection, choose the lane permitting you to continue in the desired direction. Look through the intersection in the direction you wish to go to ensure you will be able to clear the intersection before entering it. Check your rear-view mirror to see what vehicles are approaching from behind - how close are they or how fast are they approaching? This helps a driver make a good decision if the traffic signal changes to amber for example. Scan the intersection from left to right to ensure other vehicles have stopped as necessary, pedestrians have cleared your travel path and the traffic control signals permit you to proceed.
As you clear the intersection, check your rear-view mirror to see who came through the intersection behind you and where are they now? Look to the right side of the roadway for new traffic sign information, such as a new speed limit.
Even when you are stationary at an intersection, waiting for your turn to proceed, you should still be putting your observation skills to use and paying close attention to what's going on around you. This includes checking your rear and side mirrors frequently, watching for regulatory signs that indicate rules regarding the intersection, and watching for larger commercial vehicles that may take up more space than passenger vehicles.

Proceeding Through An Intersection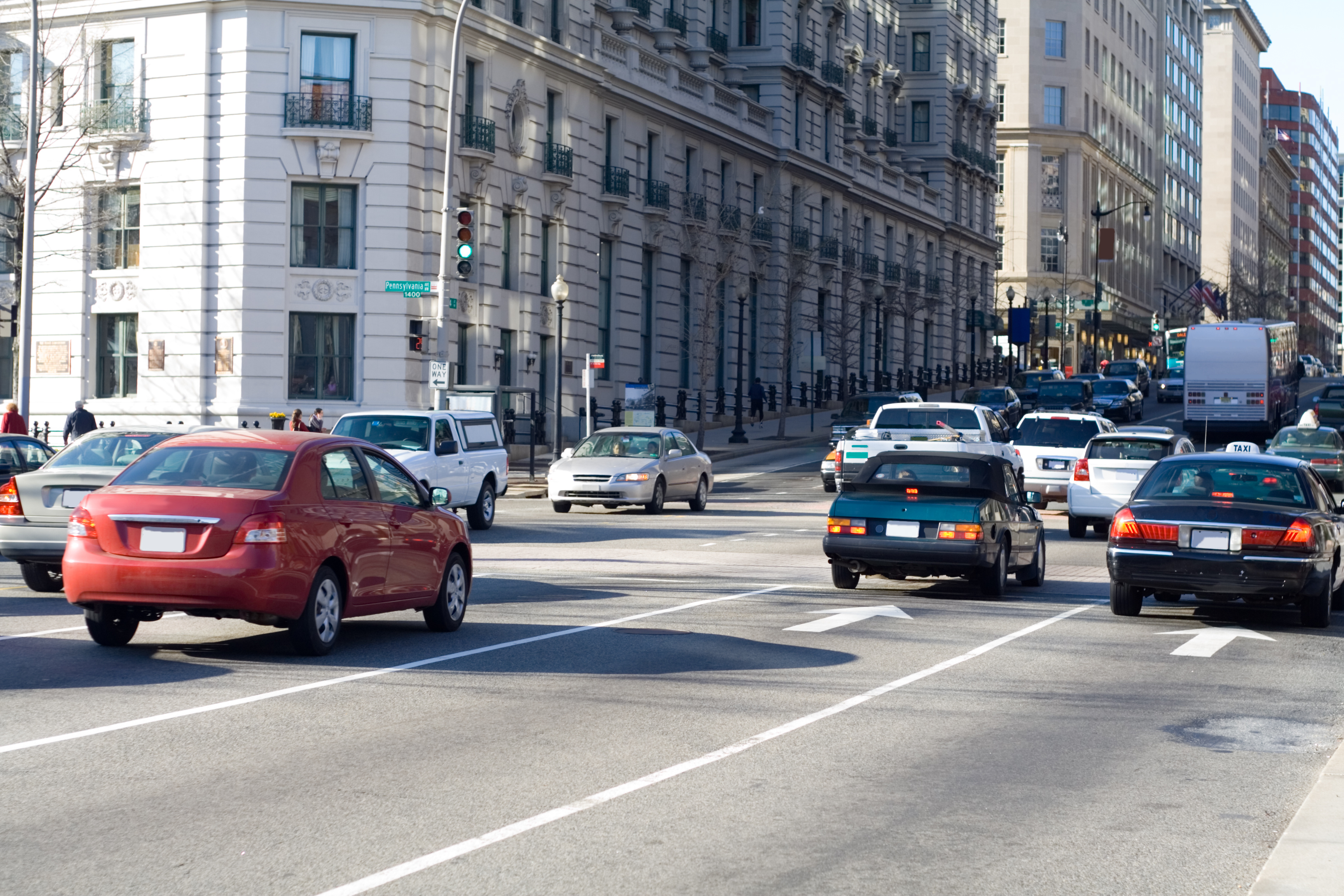 As you are waiting for your turn to proceed, watch vehicles behind you in case they assume you are proceeding when you are not. And alternatively, do not proceed forward until the vehicle in front of you has safely done so first. Many rear-end collisions can be avoided by remembering this tip alone. After you have made sure that it is safe to proceed through the intersection, and it is your turn to go, continue to leave enough room between you and the vehicles around you. You should also continue to watch for traffic, cyclists, and pedestrians in all directions. Keep an eye on the traffic lights, especially if you are further back in a line of cars waiting to get through, as it may change before you have an opportunity to make it through the intersection. Never allow yourself to be pressured by other drivers to proceed if it is unsafe to do so based on your analysis - you may be seeing hazards that they do not!
--
Intersections definitely have a lot going on at any given moment, but that doesn't mean they are impossible to navigate! Be prepared for intersections you're going to encounter, use your observation skills throughout the entire process and continue to be a safe and confident driver as you proceed.