To all the adults out there: think back to the day you got your licence. More often than not, this is one of the most uplifting and exciting times in a young person's life. We always seem to relish that moment as the first step of many in our driving career; what comes next? The car itself.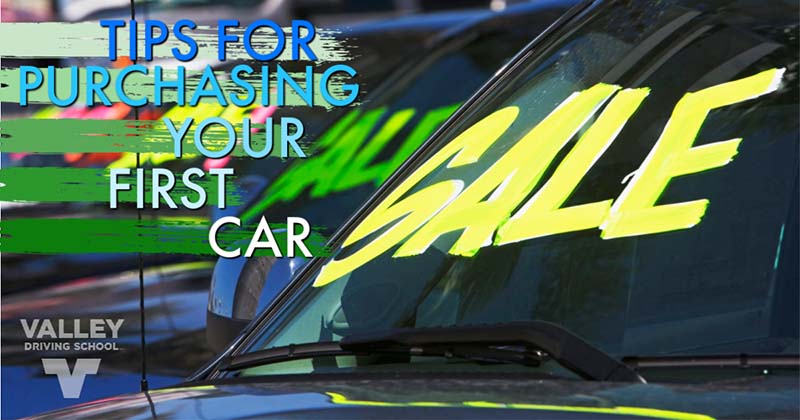 While most new drivers will be happy to drive their parents vehicle to and from school and work, there are many who tirelessly to save up enough to purchase their own vehicle. The pride of ownership, and zest for driving that people feel isn't always reserved for new drivers - purchasing your first car could occur many years after you've advanced your driving skills and have a penchant for the open road. Nevertheless, purchasing a new car is an invigorating experience. We often give our vehicle's human characteristics, nicknames, personalities, and in turn, they become an extension of us; to people who love to drive, their cars can become a part of their identity.
Often times, excited drivers can't see past the shiny paint, aftermarket wheels, or killer stereo system. There are many other things to consider like mechanics, fuel efficiency, recalls, functionality, etc. In this post, we'll lay out some tips on purchasing your first vehicle.
What Vehicle Fits Your Lifestyle?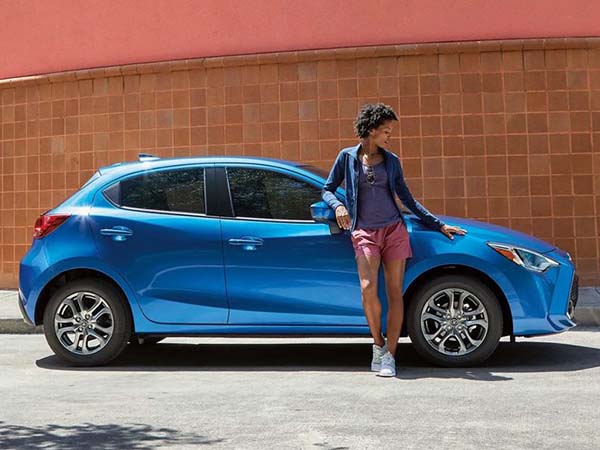 We'd all love a piping hot Ferrari, but sometimes that's not how the cookie crumbles. Purchasing your first vehicle isn't always about buying your dream car, but choosing something that suits your personality, your hobbies and pastimes, and fits your lifestyle.
If you have kids, a two-door El Camino or a Miata isn't going to cut it. If you enjoy snowboarding, hiking, and camping, a lowered Honda Civic likely won't get you to the mountain during the winter. If you've never needed to haul, tow, or transport anything besides groceries - a pickup truck can wind up being rather unnecessary. Begin your vehicle search by first asking what you need, rather than what you want. This tip helps most drivers narrow down the playing field to consider some real choice contenders.
Let's imagine that you're a University student with a limited budget, a busy schedule, and you need a vehicle to help you get home for the holidays and for taking the odd weekend away. You've likely got a few friends that you'll want to bring along on your adventures, and you'll probably want to burn as little fuel as possible. A good place to begin searching would be a compact hatchback vehicle, or a small SUV with a fuel efficient 4-cylinder engine. These choices address everything you'll inevitably need to have in a a first car based on the lifestyle you have currently - not the one you may think you'll have sometime down the line.
Set a Budget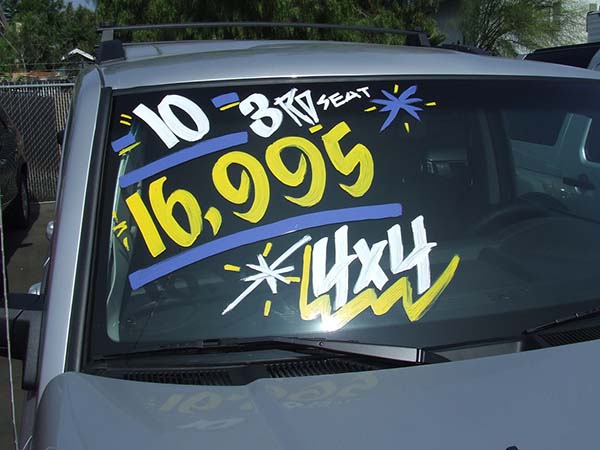 Setting yourself a proper budget for your first vehicle purchase is nearly as important as figuring out what type of car to buy. A budget will help to keep your expectations in check, and will prepare you for understanding the marketplace pretty quickly. Consult a few reputable vehicle sales websites, like AutoTrader, Kijiji, or used dealerships in your area - they'll give you a sense of the budget you'll need to get into the driver's seat of your ideal vehicle.
As a general rule, always try to spend under your maximum budget - many first-time vehicle buyers neglect to take into account the ICBC transfer tax required to register a used car in their name after purchasing from the seller. The transfer tax is calculated based on how much you purchase the used vehicle for. If you've chosen to purchase a new vehicle, there are numerous hidden fees that can be tacked on to the negotiated sales price that you may find alarming. For example, Edmunds tells us that new-car buyers could easily see an included vehicle registration tax, which covers the cost of license plates, registers the vehicle, and assigns legal proof of ownership (this saves you a trip to ICBC); an additional sales tax; even a documentation fee, which covers the time spent preparing and filing sales paperwork.
There's also the cost of ownership. Many new drivers forget about the prices of ongoing vehicle maintenance, insurance costs, repairs, fuel costs over time, etc. Using BCAA's driving calculator is a great way to calculate a good idea of what driving a specific style of vehicle will cost you annually.
Conduct Your Own Research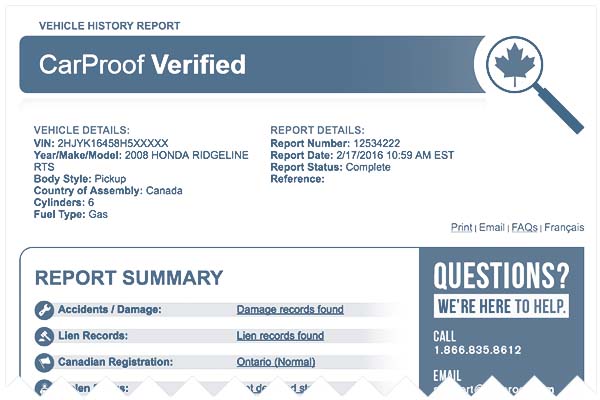 Never has conducting your own vehicle research been so easy. With the trusty internet on your side you can accurately trace and dissect any and all vehicles to see how they are to live with, their average fuel efficiency, any recalls, resale value, recurring mechanical problems, and the average cost of repairs. This comes in handy if you think you've found a great car, begin your research, only to find that a recurring head gasket issue, or brake system malfunction means you could be in the shop paying out big repair bills every year.
Alternatively, if you have a family and you plan on using the vehicle as the primary people-carrier to and from school, you may find that the safety ratings of your chosen vehicle are less than the 5-star rating you had been hoping for. All of these bits of information can help you to make an informed decision of what vehicle to consider purchasing.
When you finally find the ideal car, you've scoured over the internet and vehicle lots to find the perfect specimen - don't let your dedication to research end there! Be sure to ask for an ICBC vehicle history report, or a Carproof report to get some insight on the life on the particular vehicle you're considering purchasing. This report will tell you all about the model, if its been in any accidents, has been recalled for repairs by the manufacturer, how many times it's been sold, etc. This report paints a picture that can help you to make a solid financial decision when making a purchase.
Formulate Questions for the Seller/Dealer
Put together a list of comprehensive questions to ask the seller of the vehicle - especially if you're purchasing a used vehicle. This will help you navigate the purchasing process easily, and in addition to a vehicle history report, will help you to find how honest the seller is being about the life of the car. Ask things like:
Why are you selling?
How long have you owned it?
Where and from whom did you acquire the vehicle from?
Has it been in any accidents?
Did you change the oil regularly?
Do you have maintenance records?
Can I take the car for a pre-purchase inspection?
If you purchase from a dealership, the salesperson should easily be able to answer all of these questions, and if you're purchasing privately from someone, they should have no problem providing you with the right feedback. Any hesitation from sellers should be a red flag, especially when it comes to maintenance records and the possibility of a pre-purchase inspection.
Inspect the Vehicle with a Fine-Tooth Comb
This is where the purchasing journey of your first car gets really fun. Jump in the car. Sniff out its imperfections. Acknowledge its strengths. Assess what you can and can't live without.
Look over the vehicle for rust spots, chipped paint, rusty undercarriage, damage to the rims, stains on the interior seats, tears in the leather, missing door sill panels, condition of the tires, etc. All of these little look-sees help you to piece together the type of relationship you could have with this specific vehicle. If something seems out of place, or is missing, take note and ask the seller what happened. Also, consider that an imperfect car means potentially negotiating a lower price.
Test-drive it!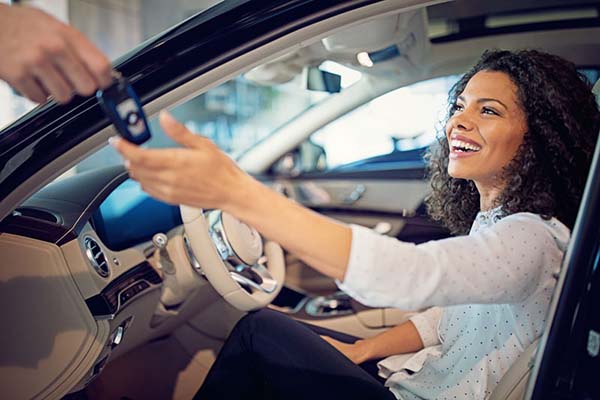 11% of people don't test-drive before purchasing a car. As they say, don't judge a book by its cover - so never judge a vehicle by its paint job, either. A huge part of purchasing your first car is getting in and taking it for a spin.
Common test-drive etiquette dictates taking a vehicle out for a solid 30 minutes to get a good feel of its drivability in numerous different driving scenarios. You're looking and listening for any inconsistencies in the mechanical inner workings of the car like squeaky or bumpy brakes, play in the steering, wheel alignment, whether it pulls to the left/right, engine and exhaust notes, those types of things.
Make sure that you get the car out on different streets with different speed limits. While a vehicle may drive near perfectly on residential streets, you may find that it behaves quite differently out on the highway at 80 km/hour.
Also, while you're assessing the vehicle critically, try to enjoy yourself; this could potentially be the vehicle you spend the next few years with, so you had best consider how much you enjoy the experience of driving it for the first time.
---
This vehicle stands to become your partner-in-crime, your confidante, your open-mic stage, and your chariot of fire. The prospect of purchasing your first car can be a daunting task, but when you take the time to prepare yourself and ask the right questions, it's easily one of the most rewarding decisions you'll ever make. Good luck!