It's our job to help transition our students from new drivers, into confident and safe defensive drivers that are able to read the road and all of its intricate scenarios. When we're teaching our students how to drive, we always maintain that good awareness, spatial sense, a knowledge of basic vehicle dynamics, and consistency are key pillars to becoming a good driver.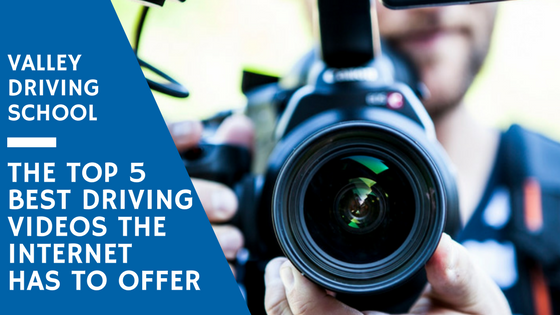 However, we're also a driving school, and defensive driving is only one side of the coin. While we will always tout the importance of safe and practical driving skill, there is something mesmerizing and hypnotic about the very different world of driving skills that are dependent on speed, throttle response, and hitting the apex of every track corner. As driving instructors, of course we have a love for the automobile - not just for its transportation personality, but for the sport of driving.
The human relationship with a vehicle is a difficult thing to articulate. Drivers will often be caught referring to their vehicles with affectionate nicknames, and even citing their personalities. This relationship between man and machine is all about recognizing that a vehicle is just a pile of metal without human intervention - and a human will have to walk to work without the automobile; in a way, we complete each other, and driving is an orchestral symbiosis of mechanized and organic connection.
In this post, we'll be profiling the top 5 best trending and viral driving videos that the internet has to offer. Enjoy with a grain of salt - this is just for fun, as we recognize how fun, exhilarating, complex - and even dangerous - driving for sport can be.
As we explore these exciting automotive sports, it's important to keep in mind that these stunts are done by professionals on closed circuit courses and should never be attempted. Take some time to enjoy these invigorating driving experiences safely from the comfort of your home. There are no exceptions when it comes to focusing on the safety of you and those around you on the road.
Ken Block's Gymkhana Series
Gymkhana is a type of motorsport in Australia and New Zealand that has one very simple goal: to achieve the fastest circuit time around an obstacle course that can consist of barrels, pylons, or tires. Drivers are required to use all of their most finely tuned and brash driving skills to maneuver their car around a track in the shortest amount of time.
Then along came Ken Block (@kblock43) the cofounder of DC Shoes and a little tuner company called Hoonigan Industries (@TheHoonigans) that has been responsible for Block's Ford Rally cars and a methane-fuelled 1965 4WD twin-turbocharged Mustang that produces 1,400HP *drool* nicknamed the Hoonicorn. Block once drove for Subaru but transitioned to the Ford team in 2010, (which launched Gymkhana 3) and is known for a typical rally style of driving that utilizes 4WD to propel vehicles around any corner, on any surface, at nearly any speed.
What makes Block so entertaining to watch, is his personal driving style that uses forward momentum of the vehicle - when the car is backwards - as a type of braking mechanism. The result is a highly charged, awe-inspiring controlled slide with its roots in rally. Block famously appeared on the British television show Top Gear in 2009 to showcase Gymkhana 2 - which later became the most viral video of 2009 at over 49 million views.
Most recently, Block took on the Pikes Peak Hill Climb - a nearly 13 mile uphill track in his '65 Mustang, nearly breaking the internet with over 10 million views. Where more common iterations of Gymkhana may use cones, barrels, and tires, Ken Block uses helicopters, gravel augers, and hairpin mountain roads. Into tire smoke and V8 audio? Watch this beautiful display of driving craziness.

Donut Media's Drift Car Dynamics
A different type of driving video, the wild crew over at Donut Media (@donut_media) partnered up with Formula Drift Champion, Chris Forsberg (@chrisforsberg64), to completely overhaul and rebuild a 1975 Datsun 280Z into a purpose-built drifting machine. More for the mechanically inclined automobili aficionado, the Drift Car Dynamics series is all about the craftsmanship and intricate mechanical knowledge required to build the machines we swoon over.
Forsberg takes the Datsun from his daily driver - a vintage relic with a few modest upgrades - and overhauls the car from the inside out, imploring the help of the Universal Technical Institute (@UTITweet) to help make sense of why new drivetrain, fuel, turbo, suspension, brakes, and steering parts are a good idea. In episode one, they shed some light on the Datsun's new front end setup - caster, camber, and control arm adjustability. In episode two, they slip into rear end differential set up, and more specifically the advantages of a limited slip diff, a new driveshaft to maximize torsion, new clutch and flywheel, and new springs and shocks.
In episode three, we get what we're really after: upgrades to the exterior aesthetics package, turbocharger and engine manifolds. Mmmm. This video allows viewers to appreciate the aesthetic of new billet and carbon parts, and just how beautiful a well designed and performance-enhanced engine can really be. This thing is beautiful.
The last episode is all about exploring the fruits of their labour, as the crew takes the 280Z out for a track and setup day, burning rubber, and drifting around the track at excessive speeds.

Tiff Needell's McLaren F1 Lap
Before the trio of Clarkson, May, and Hammond took over Top Gear, the show was hosted by Tiff Needell (@tiff_tv), a motoring journalist, television presenter, and a former Grand Prix racing driver. When the legendary McLaren F1 was released in 1992, it became the world's fastest car, using space-aged materials like magnesium, titanium, carbon fibre, and even gold in the engine bay to propel the naturally-aspirated 6.1L BMW manufactured V12 (rated at 627HP) powered British hypercar to an unprecedented 240 mph (386.24 km/hr).
In Top Gear, Needell touts how incredible and innovative the 3-person, centrally located driver McLaren was - it's lightness, it's ferocious power, and its record-setting lap - also set by Needell - at the Millbrook Proving Ground in Bedfordshire, over a 2-mile (3.2 km) banked circuit, an average speed of 195.3 mph (314.3 km/h) was achieved.
Tiff's Mclaren Lap for Top Gear is one of the motoring world's favourite video memories for the advancement of the automobile that the McLaren represented. Check it out!

The Best of Colin McRae
When the Speed Channel was introduced in Canada back on New Year's Eve in 1995, hundreds of thousands of people were unexpectedly granted access to live coverage of the World Rally Championship (WRC). The sport is absolutely maniacal, combining dirt road AWD subcompact sedans with abnormally high speeds, and spectators so close they can touch the cars as they burn through forests, towns and open fields.
Colin McRae was a Scottish rally driver who piloted his legendary Subaru Impreza turbo to 25 rally wins and 1 WRC championship in 1995. His driving style is typified by his rally roots - and arguably inspired Ken Block's driving personality (McRae also famously left Subaru for Ford, repeated by Block in 2010). His throttle response and ability to slide a car around both tight corners, sprawling curves, through towns, snow, dirt, gravel and even through the air are nothing short of bewitching.
He is undoubtedly remembered as one of the greatest drivers the world has ever known, and numerous online videos celebrate his greatest achievements; one popular montage depicting his control on tarmac is one of the most satisfying driving videos to watch on the internet today - this guy was seriously in tune with the vehicle he was driving. A true talent gone too soon.

Captain Slow's Bugatti Top Speed Test
The Bugatti Veyron EB 16.4 is an absolute monster. The W16 powered (two V8's in a four-bank W configuration) makes 1001HP and it's SuperSport version is recognized as the fastest production vehicle in the world by Guiness, after recording an average top speed of 267.85 MPH (431.072 km/hr). The car went on to win numerous awards, including the Car of the Decade and Best Car Award from Top Gear.
The Grand Tour and former Top Gear host, James May, (@MrJamesMay) has a nickname - Captain Slow - which seems perfectly fitting of the British humorist in all of us, to outfit him with the keys to the Veyron for a very publicized top speed attempt of this tarmac shredding German/French mechanical masterpiece. The test took place at Ehra-Lessien, the Volkswagen Group's maximum security test track in northern Germany that features a 5.5 mile long straight bit of track.
May piloted the Veyron to its maximum speed, achieving over 15 million views for Top Gear since the video was uploaded in 2008. He famously states in the video "this engine is sucking in as much as I breathe in four days!"

Valley Driving School's Top Driving Video Pick
After watching those adrenaline-boosting videos of speed, tire smoke, and drifting skills, let's come back down to earth. In this last video, driving is put centre stage - but not in the way you may think. Distracted driving is not only a major cause of collisions and accidents all over the world, but it detracts from your ability as a driver as a whole.
This Public Service announcement style video is the perfect way to make the prospect of distracted driving a perfectly acceptable, uncomfortable notion for your friends. We encourage you to give it a try yourself.
---
Speeding, drifting, burnouts, and racing are no joke - this post is dedicated to our admiration of driving skill on closed roads and private tracks. Staying safe and connected to your surroundings is always the first step in becoming a skilled and confident driver.