There's something about the springtime sunshine and birds chirping that gets you motivated to clean things out. Although professional drivers spend a lot of time inside their big rigs, taking some time to give it a good clean out and bath can be easily forgotten or pushed to the wayside. On today's blog post, we will touch on some basic tips and tricks to get your semi-truck looking its best!

The Interior
Keeping some cleaning products in your truck like paper-towels or work-towels, a handheld vacuum, and air fresheners are just a few of the key items to encourage you to stay on top of cleaning. If you don't have one already, get a small garbage can to keep in the cab, to make your day to day easier as it's always quicker to clean out one small garbage can, than to gather garbage thrown into the passenger or back seats.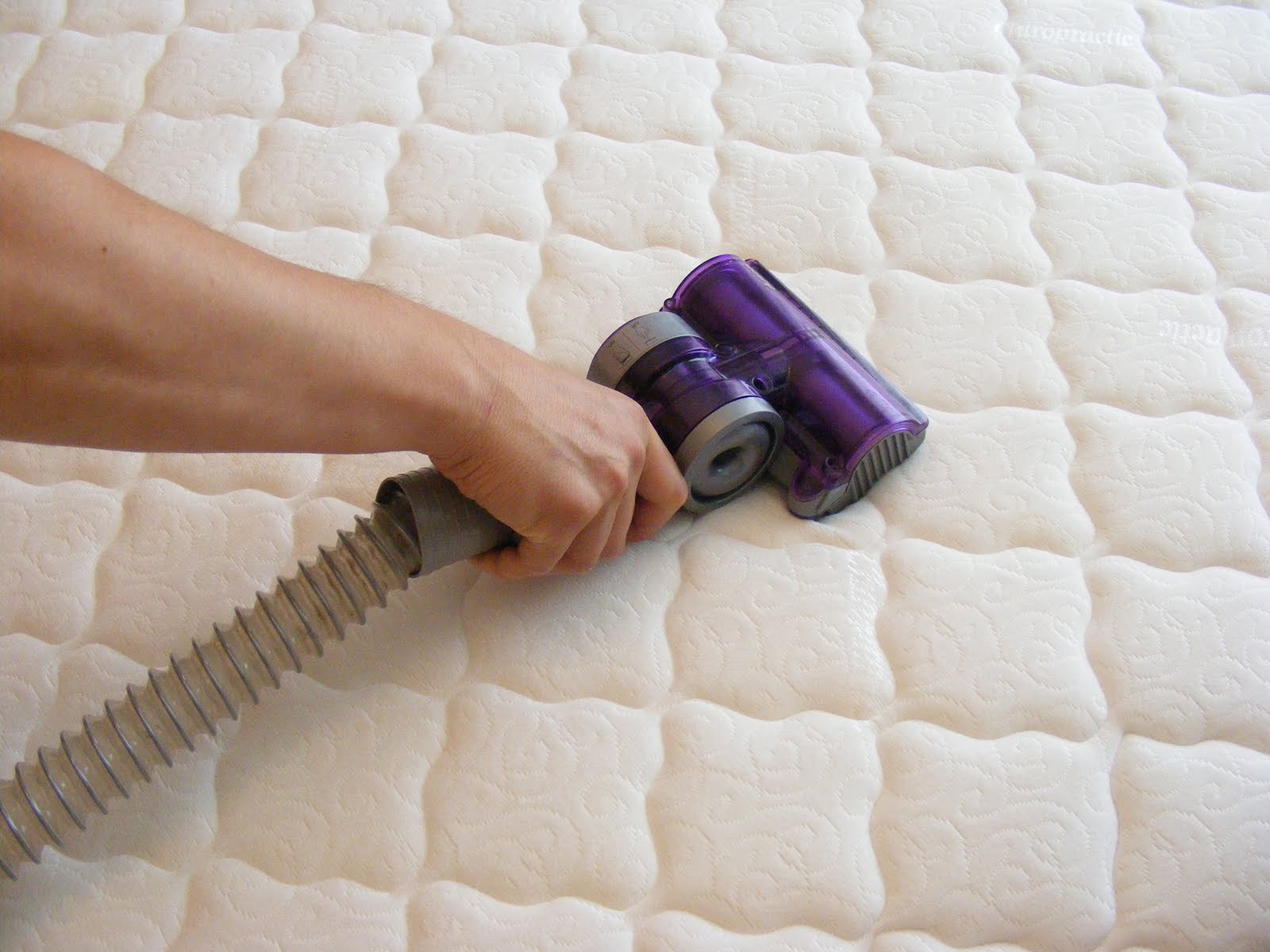 For many professional drivers, the cab is a bedroom at times. If you're using the mattress in the cab, change or wash your bed linens for every trip or every week that you're on the road. It doesn't hurt to have a spare set of sheets and blankets stowed away! Cleaning your mattress is will lengthen its life and will keep odours away in the cab of the truck. Before beginning to clean your mattress, consider rotating or flipping the bed over as this can get more years out of your mattress as well. It is recommended to do this to any mattress twice a year.
To deep clean the mattress, use baking soda and essential oils. There are a variety of different essential oils available including mild scents like chamomile and lavender, which are both said to relieve stress and have a calming effect. You can also find stronger scents to provide an aroma that you look forward to breathing in when you're relaxing, like sandalwood or cinnamon. Mix in just a few drops of your chosen essential oil to a small box of baking soda and distribute the entire box across the mattress. Massage into the bed and let this sit for about an hour. Then vacuum up the dirt and baking soda from the bed, leaving only a fresh and clean scent behind!
During that hour of letting the baking soda and essential oils soak into the mattress, you can focus your attention on some other areas within the truck cab. Make sure you clean any garbage out of your vehicle and – if there's one on board – don't forget to check the fridge. Clean out old food and condiments and give it a good wipe down, inside and out, using an all-purpose cleaner.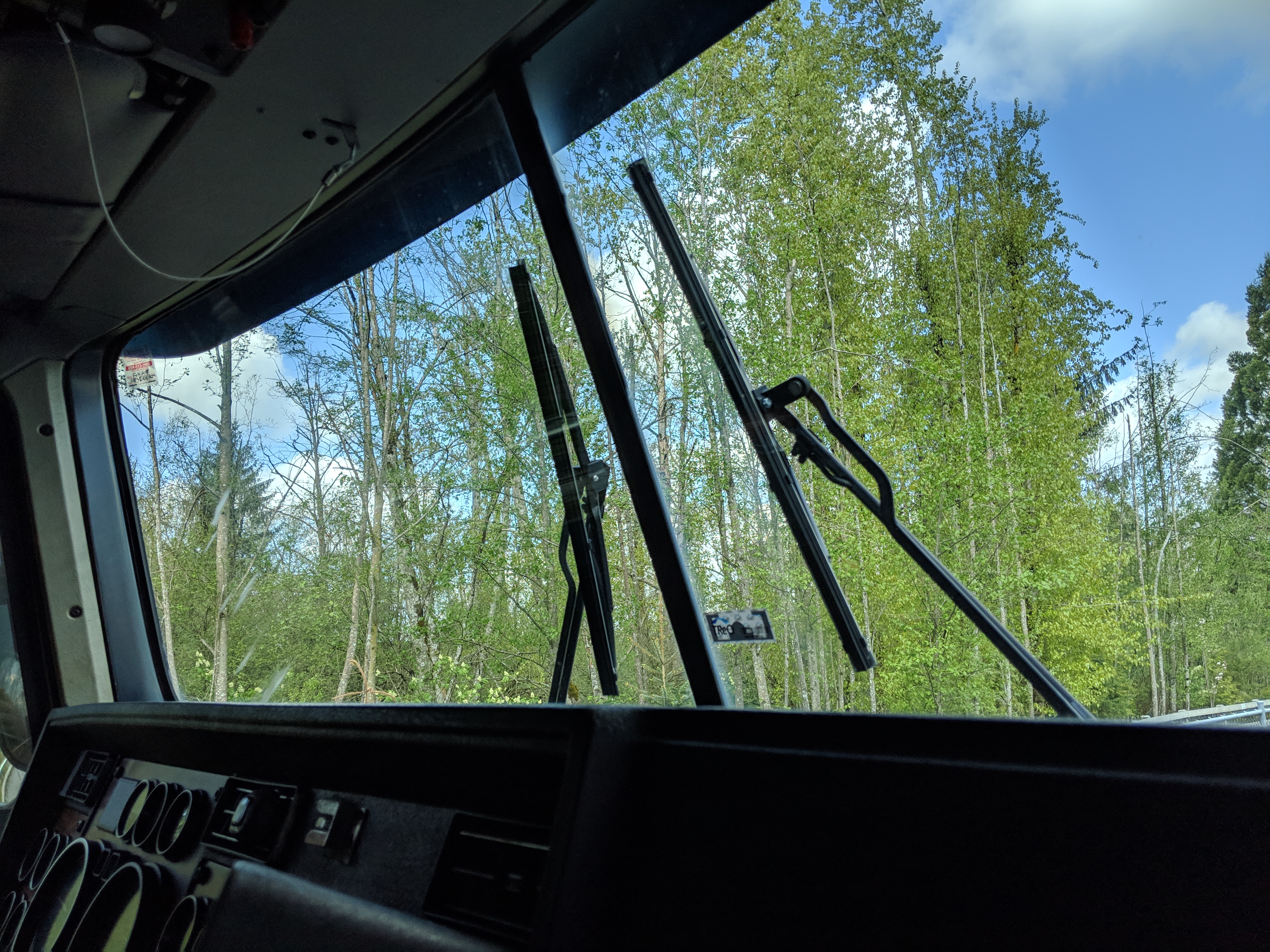 Switch over to a cloth, damp with hot water, to wipe down the dash plastic, vents, and other plastic casings around the interior of the truck. After you have wiped down everything, pull your vacuum out to get the carpets, floor mats, and vents. Keeping the carpets and vents clear will improve the air quality circulating and reduce the dust within the truck.
Cleaning your windshield and windows in the truck will be similar to a passenger vehicle. Don't use anything that will leave streaks and interfere with your vision. A great way to prevent windows from fogging up on the inside is to use an anti-fog product, which can be found at most automotive stores. There are also a variety of products available for the outside of your windshield, and these will to help rain run off rather than pooling; improving your visibility on rainy BC journeys.
Exterior
While there are services that will clean your truck for you, they are not cheap. Most companies in the lower mainland have to come to you due to sizing restrictions. These mobile trucks can start from $300, and you can greatly reduce the long-term costs by investing in your own products and equipment.
To give the truck the cleaning it deserves, start with a pre-rinse, then degreaser (you can even de-grease twice if you're unhappy with the first-time around results), followed by soap and then a final rinse. When cleaning the exterior, it is recommended to start at the bottom of the truck and work the product all the way up, in small circles, until your truck is fully covered. Once you are confident that the truck is soaped up, rinse the soap and residue away – starting from the top and working your way down. With your truck clean, you can take a chrome polish to any chrome on your truck to rejuvenate the sparkle and shine.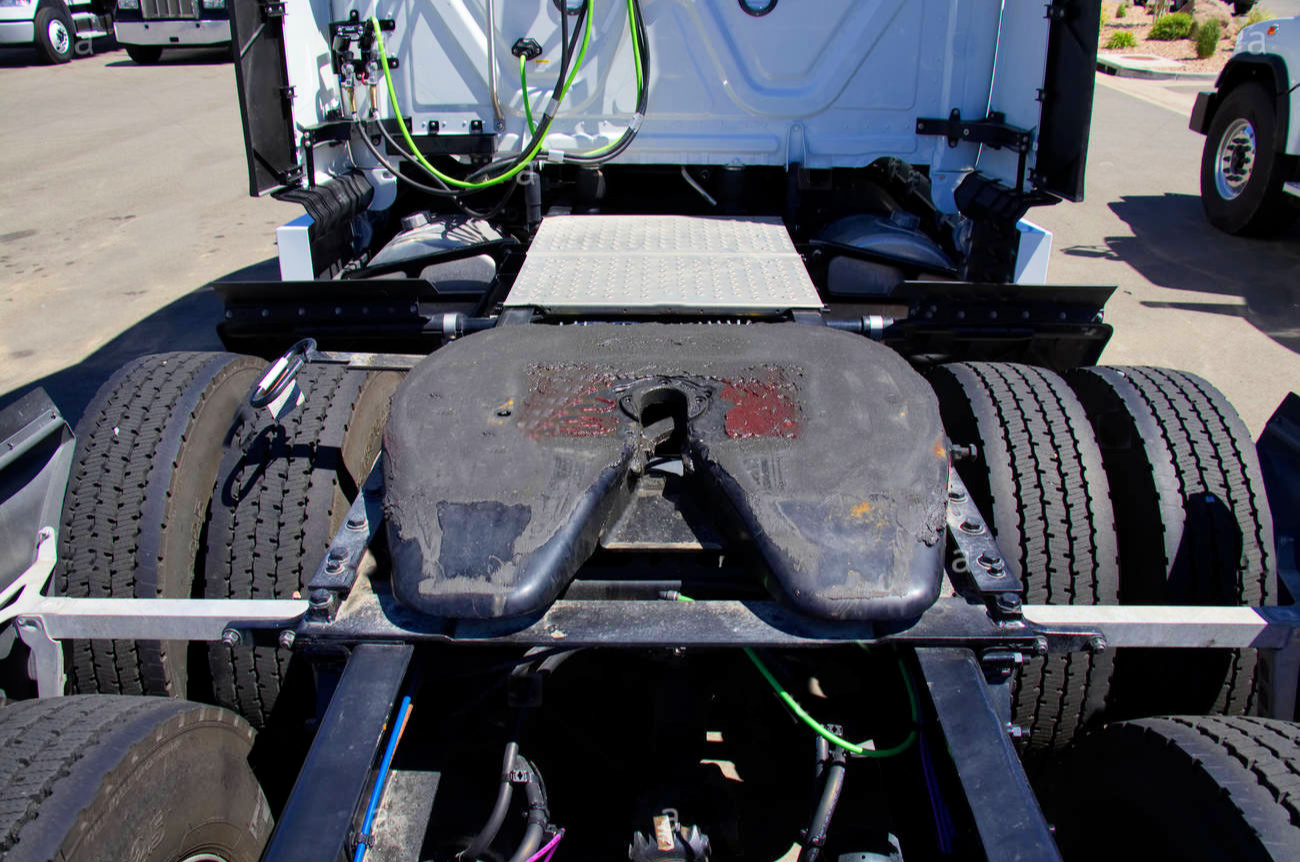 Unless you stand at a staggering 13.5 feet, you may require special tools to help you reach the top and any other hard to reach places! Extending brushes and hose attachments are great to have for tackling those spots, and you can even find extending poles that have interchangeable heads! Stick with soft-bristled brushes and rags for washing the rig as using power washers can damage the paint job.
During the exterior wash avoid cleaning the fifth-wheel as it can get gummed up if the water and soap mix with the fifth-wheel grease. This could restrict the various parts from moving properly when connecting a trailer. Instead of doing a regular clean on the fifth-wheel, you can use Rust Wash around and underneath but keep the top clear. If this part of the tractor does get gummed up, you will need to completely dry it out and then re-grease it.
--
When we think about a professional driver's mental health, we can forget that their environment – the truck they drive and, sometimes, live in - plays a role. Keeping your truck clean will help keep your mental health in good shape! For more tips on your mental and physical shape as a truck driver, check out our Staying Healthy as a Professional Driver blog post.