"See and be seen"
As winter has arrived, driving conditions have changed and daylight hours have decreased, making it even more crucial that as a driver, you create a safe environment for yourself, your passengers and for pedestrians. Pedestrians are more at risk for injury than any other road user, as they have nothing to protect themselves from vehicle collisions. With a lack of safety features and barriers, safe and defensive driving becomes the most important protection that can be offered to pedestrians.
Read on for our tips to keep everyone safe while sharing the road with pedestrians.
Pedestrian Crossings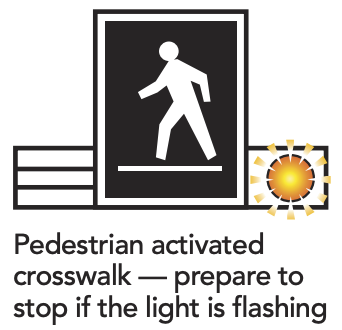 Pedestrian crossings can be marked in various ways, including not having any indicators at all. Some crossings are marked by white lines painted on the road, flashing yellow overhead lights, walk and stop lights on traffic light poles, and/or a white sign with black walking figures denoting the crosswalk on each side of the road. But, these telltale indicators may not always be present; at an unmarked intersection with no walk lights, painted lines or signs, pedestrians still have the right of way.
Driver Responsibilities
"Right of way is given, not taken"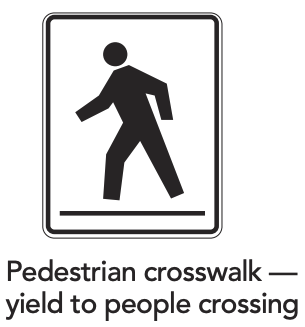 Scanning the road and the surrounding areas on both shoulders is extremely important whether you're driving in a heavily-populated area like a downtown core, or on a quiet highway. Pedestrians can be anywhere and sometimes can be shielded by other obstacles like trees or parked cars. Also, pedestrians may not always be wearing appropriate reflective clothing in low-visibility conditions. Children can be especially unpredictable - they may dart out in front of your vehicle while chasing a ball or may begin their crossing without first determining that it's safe to do so.
School zones, especially during drop off and pick up times, are high-traffic pedestrian areas. Parents, children and teachers will be crossing the roads surrounding the school and it's extremely important to adhere to posted school or playground zone speed limits. Many school zones have now also adopted the "Pavement Patty" road decal, providing another visual aid for drivers to remember to slow down and watch for pedestrians.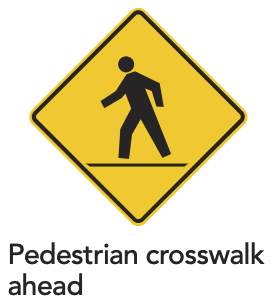 Never, ever text and drive. Looking at your phone, even for a short period of time, is like driving blind. It can only take a split second for a pedestrian to appear and if you're distracted by your mobile device, the consequences can be dire.
Pay attention to vehicles in your adjacent lanes that are braking or stopped - if there's no other obvious reason for them to yield, they may be stopping for a pedestrian even if it's not a marked crosswalk. If at a marked crosswalk, failing to yield to a pedestrian is illegal. In fact, section 181 of The Motor Vehicle Act states that "…a driver of a vehicle must exercise due care to avoid colliding with a pedestrian who is on the highway…", meaning that if you encounter a pedestrian jaywalking, it still remains your responsibility to avoid a collision, no matter who has the right of way. While the driver technically has the right of way and the pedestrian should yield, if they do not, the driver still must use due care and attention to avoid the pedestrian.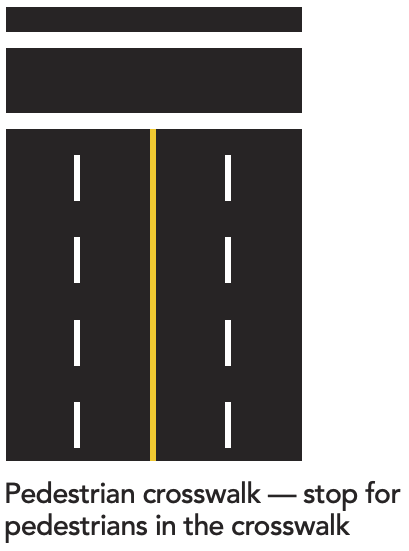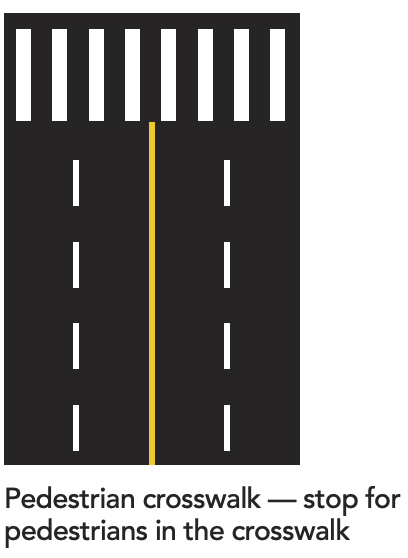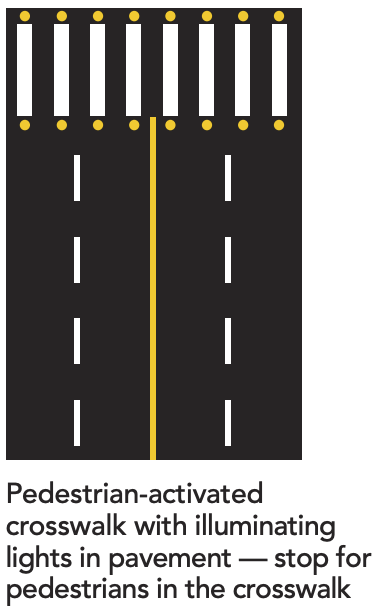 At an intersection, even if the light is green, scan for pedestrians and other potential hazards as you approach. People who have difficulty clearing the intersection efficiently like children, people with disabilities or elderly pedestrians may still be completing their crossing and may use the assistance of a walker or scooter. Visually impaired pedestrians use extra aids to know when it's safe to cross. Keep an eye out for pedestrians with guide dogs, or who are carrying a white cane.
In marked crosswalks you must stop for a pedestrian if they are close to your half of the road. If you are at an intersection with no marked crosswalk, pedestrians still have the right of way as they approach your half of the road.
Be cautious when turning left or right - as you scan for oncoming vehicles and prepare to enter the new traffic flow you must also look for pedestrians crossing. Once you determine a sufficient gap in vehicle traffic to complete your turn, scan for pedestrians and other hazards before proceeding.
Pedestrian Responsibilities
"Make sure they see you"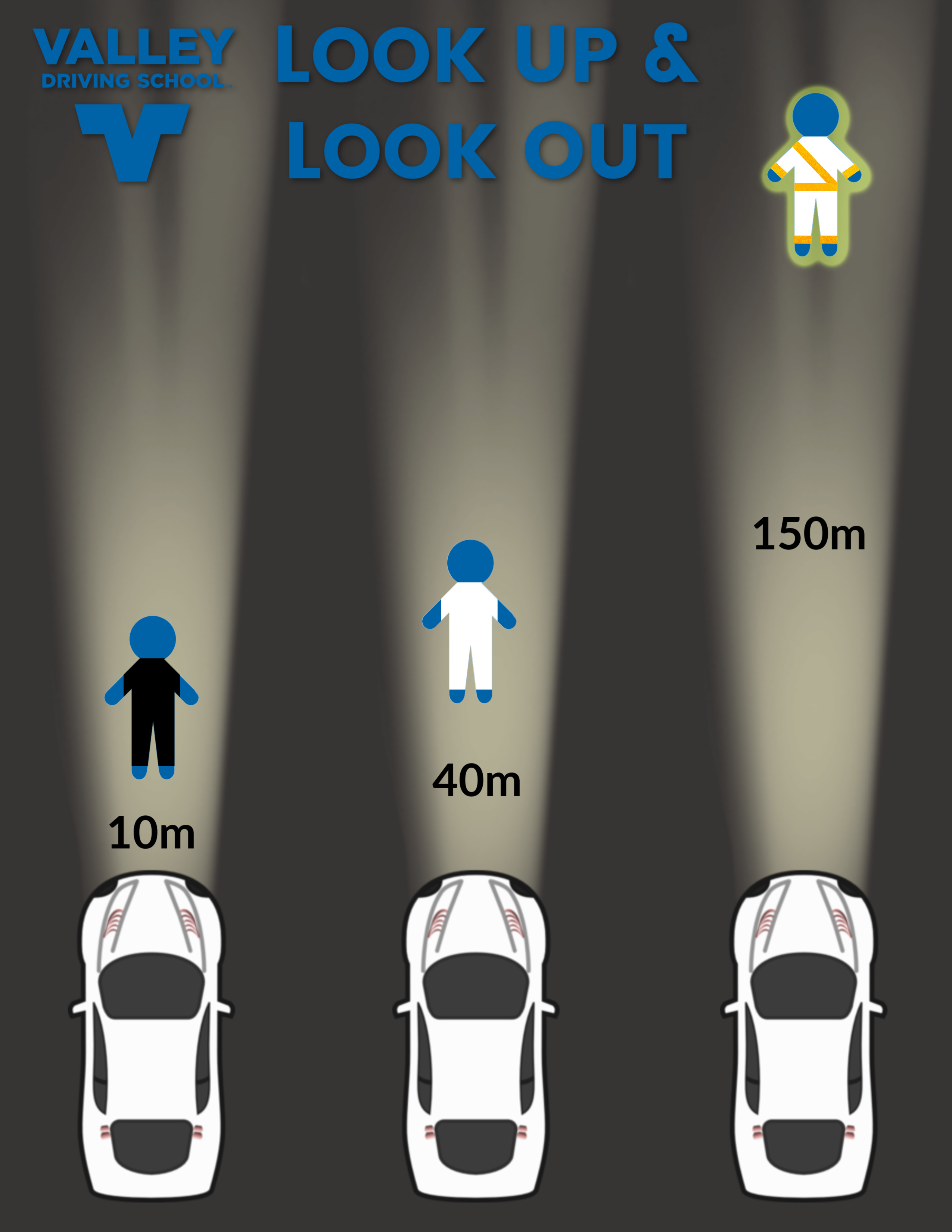 When crossing a street, even if you have the right of way, it's always important to ensure you remain alert and keep yourself safe. In the event of a collision the driver of the car has much more physical protection than a pedestrian and even at a low speed, the pedestrian is at risk of serious injury.
To protect yourself as a pedestrian always be sure to make eye contact with approaching drivers before entering the crosswalk, even if the drivers have a stop light or stop sign. Don't walk distracted - talking on the phone, texting, or using headphones can impair your ability to see or hear potential danger. Always cross in marked crosswalks or intersections - never jaywalk.
When walking at night, be sure to wear brightly coloured reflective clothing. Dressing in dark attire can make you nearly impossible for drivers to spot, especially on unlit roadways like highways or side streets. When walking with children, always hold a child's hand and be clear in your instructions on when it is safe to cross.
---
Drivers and pedestrians must work together to ensure the safety and wellbeing of everyone on the road. If you practice safe driving and safe walking, we can help reduce the number of pedestrian-involved incidents in BC every year. Take an extra moment to look for pedestrians or to find a safe place to cross, to ensure everyone can arrive at their destinations safely.