A pre-trip inspection is integral to the success of any trip, especially if you're a truck driver, or someone who transports passengers. Making sure drivers and roadways are safe at all times is a priority for commercial drivers, and a pre-trip inspection will help to insure that your vehicle is going to be safe on the road.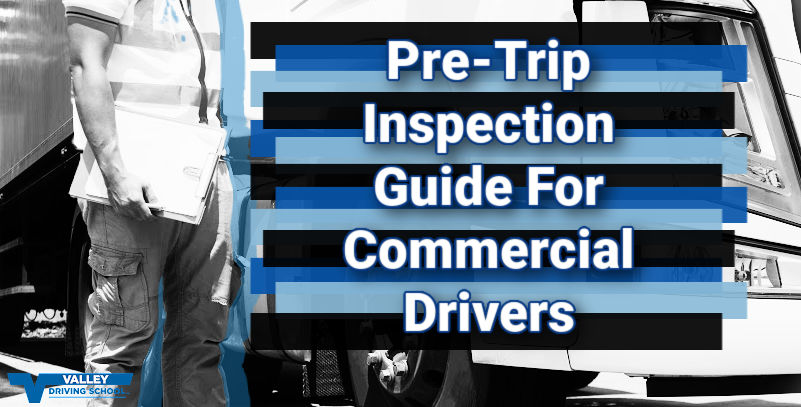 Following a step-by-step guide for a pre-trip inspection is something a professional driver will need to do before every drive, and sometimes en route as well. Drivers will need to know what issues to look for and how they will affect your day!
What is a Pre-Trip Inspection?
A pre-trip inspection involves the driver performing a thorough check of the vehicle before hitting the road and it's important to make sure your inspection is thorough, and that you're able to find and address any issues that may come up ahead of time. This will help you avoid any violations that can lead to fines, and catching safety issues can help reduce the amount of time your vehicle spends off the road getting repaired.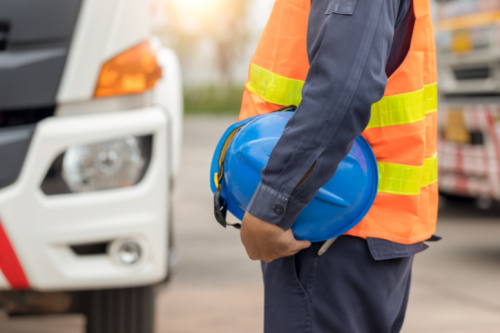 Always choose a safe location to conduct your inspections. Park your vehicle away from traffic and on level ground whenever possible. If you are not in a designated parking area, be sure to employ your warning devices 30 metres (100 feet) ahead and behind your vehicle.
During a pre-trip inspection, you may come across items that are defective on the vehicle, however, not all defects require that the vehicle is parked until they are fixed. Defects will fit into one of two general categories: major defects and minor defects. Depending on which of these categories they fall into will determine the next steps a driver will need to take.

Major & Minor Defects
Many drivers may be unaware of which category a specific defect falls into. After all, it's impossible to know everything, especially in an ever-changing industry like transportation, but knowing where to find the information when you need it can be quite useful. When it comes to vehicle safety, Canada's National Safety Code (NSC) sets out minimum standards of vehicle maintenance and inspections for drivers. While the NSC is not itself the governing body of road safety, Canadian provinces and territories have adopted these best practices through each jurisdiction's various regulations.
When it comes to major defects, if you have uncovered one on your vehicle you are required to record it on your inspection report and notify your employer immediately. The vehicle may not be driven until the defect has been repaired, even if you are already in the middle of your trip. Be sure to follow your company's policies and procedures whenever engaging support such as towing, recovery and repair services.
If, while driving or inspecting your vehicle, you discover a minor defect, you would be required to report it to your employer prior to the next inspection. You may continue to drive as long as the defect doesn't affect the safe operation of the vehicle. The defect must still be recorded on your inspection report and it must be noted that it doesn't require immediate repair.

Common Defects
The following are some of the more common defects a driver may encounter while performing their pre-trip, en-route or post-trip inspections.
Air Brake Systems:
Minor Defects

Audible air leak
Slow air pressure build-up rate

Major defects

Air loss rate exceeds prescribed limit
Low air warning system fails to activate or is activated
Inoperative service, parking, or emergency brake
Inoperative tractor protection valve
Pushrod stroke of any brake exceeds the adjustment limit
Hydraulic Brake Systems:
Minor defects

Brake fluid is below indicated minimum level

Major defects

Brake fluid leak
Activated warning device (other than ABS)
Brake fluid reservoir is less than ¼ full
Brake pedal fade or insufficient brake pedal reserve
Parking brake, brake boost, or power assist is inoperative
Suspension Systems:
Minor defects

Suspension fastener is loose, missing or broken
Air leak in air suspension

Major defect

Loose U-bolt
Damaged or deflated air bag
Cracked or broken main spring leaf
More than one broken spring leaf in any spring assembly
Part of spring leaf or suspension missing, shifted or contacting another part of the vehicle
Tires:
Minor defects

Damaged tread or sidewall
Slow air leak

Major defects

Flat tire
Tread depth is less than wear limit
Marked as "not for highway use"
Exposed cords in tread or outer sidewall
Tire contacting another tire or other vehicle component (other than the mudflap)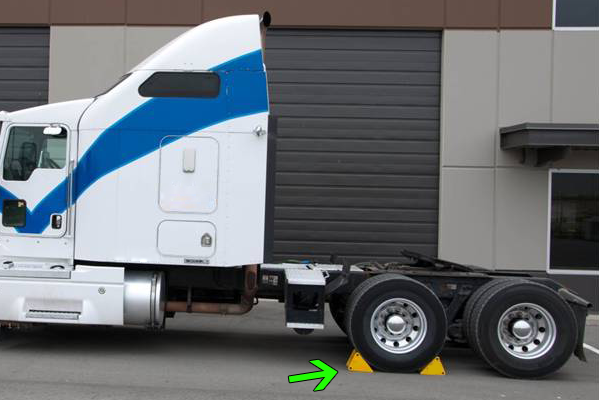 Wheels, Hubs and Fasteners:
Minor defects

Leaking wheel seal
Hub oil below minimum level

Major defects

Wheel has loose, missing or ineffective fastener
Evidence of imminent wheel, hub or bearing failure
Damaged, cracked or broken wheel, rim or attaching part
Steering:
Minor defects

Steering wheel lash is greater than normal

Major defects

Steering wheel lash exceeds required limit
Steering wheel is insecure or does not respond normally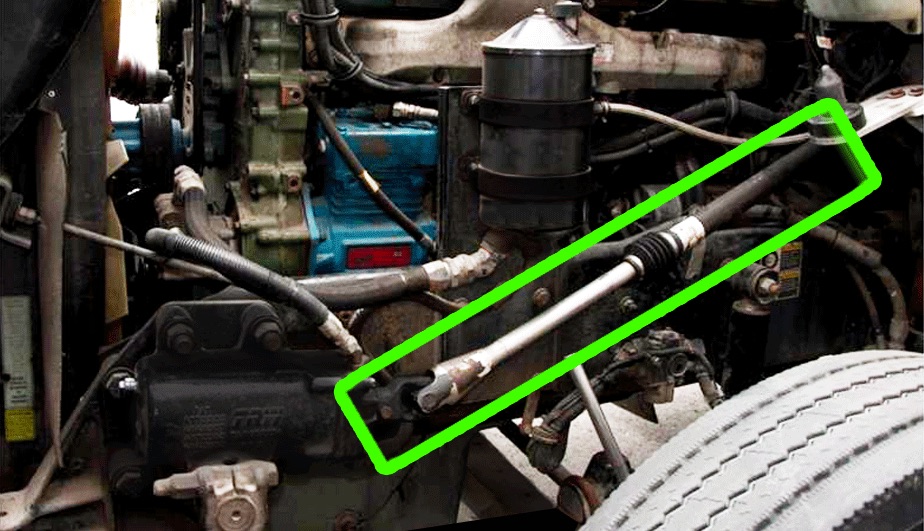 Lamps and Reflectors:
Minor defects

Required lamp does not function as intended
Required reflector is missing or partially missing

Major defects

Failure of a rear-mist indicator lamp - at all times
Failure of both rear-most brake lamps - at all times
Failure of both low-beam headlamps - when required
Failure of both rear-most tail lamps - when required
Windshield Wipers / Washer Fluid:
Minor defects

Wiper blade damaged, missing or fails to adequately clear the driver's field of vision
Control or system malfunction

Major defects

Wiper or washer fluid fails to adequately clear the driver's field of vision in area swept by the driver's side wiper
For a more exhaustive list of defects and the categories they fall into, please check out the NSC Standard 13, Daily Vehicle Trip Inspections document.
–
Whether you're new to the world of commercial driving or a seasoned driver, knowing what to look for while conducting a commercial vehicle inspection will save you time, money, and frustration later on down the road!