The trucking industry is full of job opportunities and great companies to work for. Our truck students have access to exclusive job postings and career presentations that provide a chance to rub elbows with some of these companies, but we wanted to go more in depth. We'll be putting a spotlight on some of the companies that we work with and that we recommend for employment!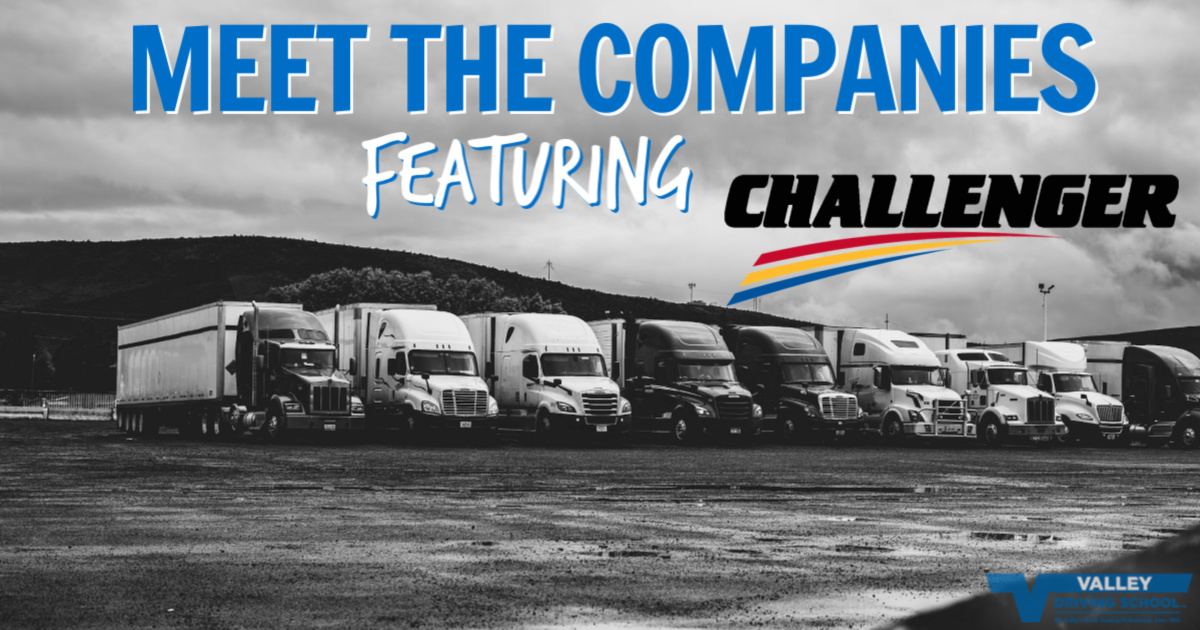 In today's blog post we're interviewing Robert Dike, who is a Recruiter for Challenger, about the company and what it's like for drivers to work there.
Who is Challenger
We caught up with Robert after he finished speaking at one of our career presentations, exclusively offered at our Career Centre in Aldergrove, and he started off by digging a bit into the history of Challenger. The transportation company was started back in 1975 by Dan Einwechter, who had a single truck to the company name, out of Ontario. He spent the next decade or so growing the company to 60 trucks and expanded from Ontario to Quebec, opening their second office. In 2000, Challenger celebrated their 25th Anniversary and opened their third and final office here in Aldergrove, BC. Coming up in 2020, they will be celebrating their 45th Anniversary and they now have a fleet of 1500 trucks and 2000 employees!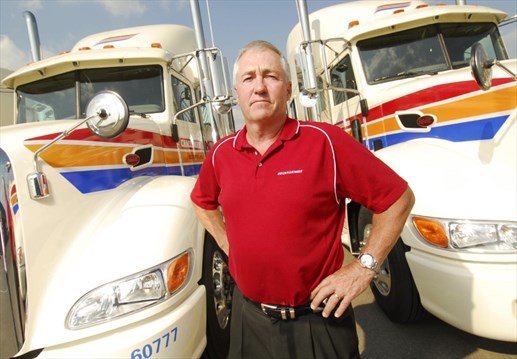 Challenger has come a long way in their 45 years, and only sees the open road ahead! They have been the "first" in many transport milestones throughout the years, including being the first Canadian carrier to use two-way satellite tracking (back in the 80's), the first carrier to provide transportation services across all of North America (in the 90's), and they were one of the first companies to deploy heavy duty engines operating on Liquid Natural Gas.
Work for Challenger
"Our BC office sticks mostly to 53' trailers," Robert tells us, explaining that back east they have a few different haulers which includes flat beds and reefers alongside the standard van trailers. Challenger keeps their fleet current and up-to-date, with new trucks and satellite radio in each and every one.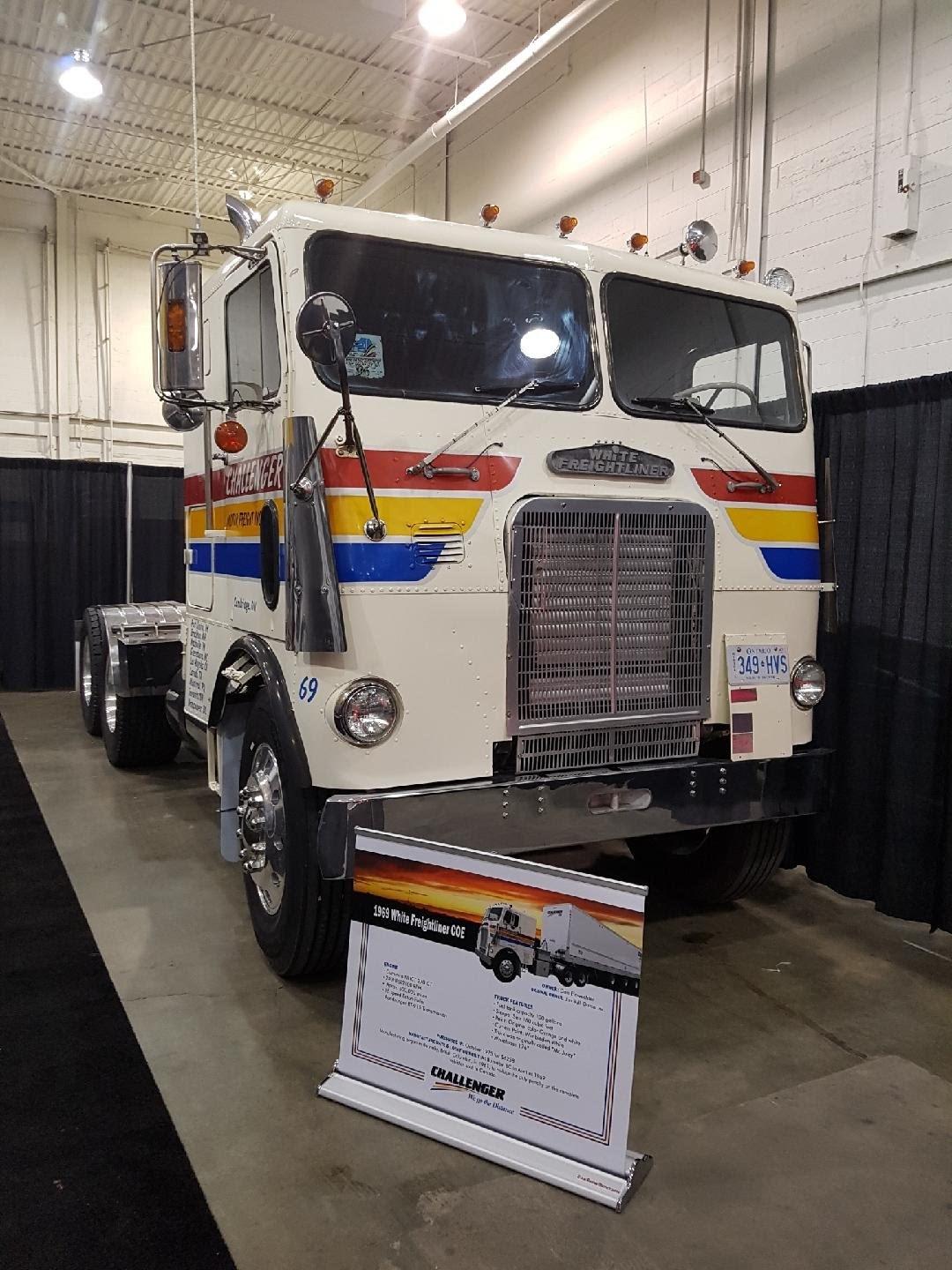 Robert dives into what Challenger is always looking for with new hires: people who are committed to being safe, reliable, and are capable of good time management. Because of the training program that is provided to potential hires, there is a lot of time and money spent before drivers are even officially hired, and they want to make sure that there will be a return on their investment!
"Challenger thrives with a 'golden rule' attitude, and everyone works together as a team," Robert says, reiterating that the office staff works to support the drivers and vice versa. "We want everyone to go home safely at the end of the day, and we want it done legally and on-time!"
New drivers can apply at Challenger or pick up an application packet from your closest Valley Driving School office. Class 1 drivers with little to no experience, as well as seasoned drivers, are invited to apply!
Perks with Challenger
Challenger provides a 6-week training program for potential hires, during which an allowance is provided to trainees. After making it through the training program, new drivers will spend at least 6 months working as a team driver, "... this keeps us all safe," Robert says, and explains that "new drivers can move onto their own truck once they have met the safety standards needed to operate safely while out on the road alone." While new drivers, who have little to no experience, are part of the team division they'll start at a .26¢ mileage rate and once they are driving on their own, that will increase to a .44¢ mileage rate. The annual wage for most of Challenger's drivers would be roughly $55,000 - $60,000.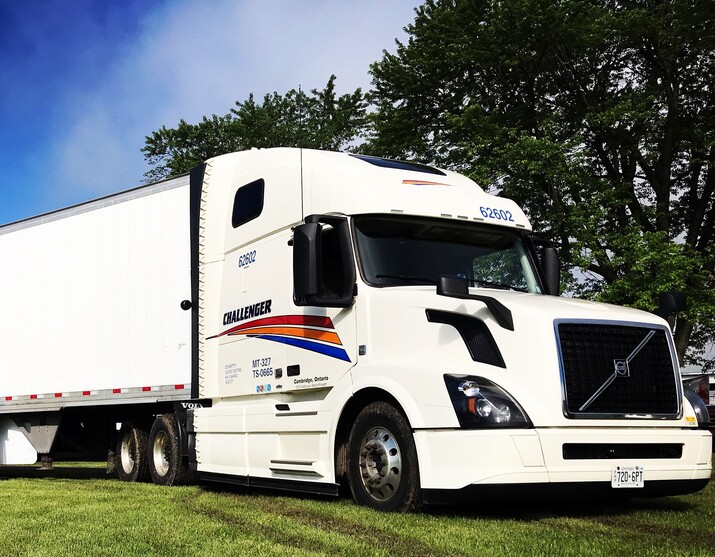 Robert explains that they are quite open and transparent about their wages and what you, as a driver, can do to get the most out of our drives. Each driver application packet comes with documents that outline all the wages, for teams and singles, and the different incentives and additions that are available. "This puts some of the opportunities back into the drivers' hands - what they are willing to drive, how safe they are on the road - all of these things can have an impact on what you bring home." All drivers have the opportunity to add on more per mile including safety incentives, heavy haul premiums, and reefer trailers.
Drivers can count on Challenger to take care of them when they experience delays or events like live loads/unloads and border crossings, as well as customer delays, breakdown pay, and trailer switches at customer locations. In addition to regular wages and the additional pay that is available to drivers, Challenger also provides a benefits package with coverage that includes vision, dental, medical, and social services. You can also get your RRSP contributions matched for the year, up to $1000.
--
As we wrap up our conversation, Robert sums up Challenger by reiterating their people first culture, and how they really aim to have a team that works together; "it's the golden rule, really, we treat our team well and they stay loyal and honest, by our side." Challenger wants quality people who care and will stick around for more than a few months. If you're interested in driving for them, you can check out their current job opportunities online!