Truck driving is an essential industry that keeps Canada's economy moving. Within the trucking industry, two popular job categories are local driving and long-haul driving. Whether you're considering a career in truck driving or exploring job options, it's important to understand the pros and cons of each type of job, along with their estimated pay and available opportunities.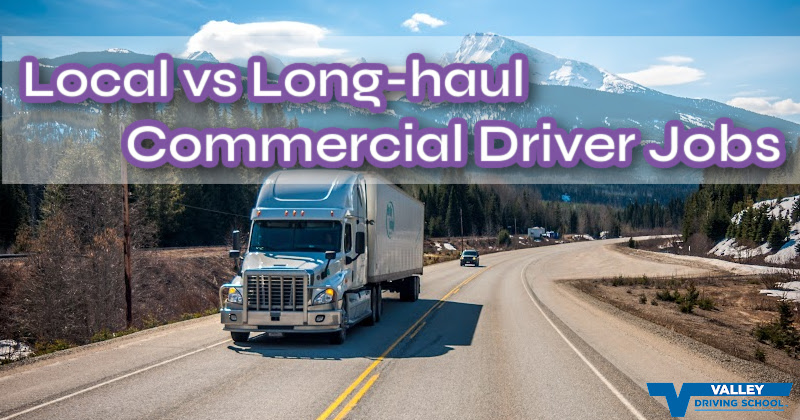 Keep reading for a quick glance at what local vs. long-haul commercial driver jobs entail!
Local Driving Jobs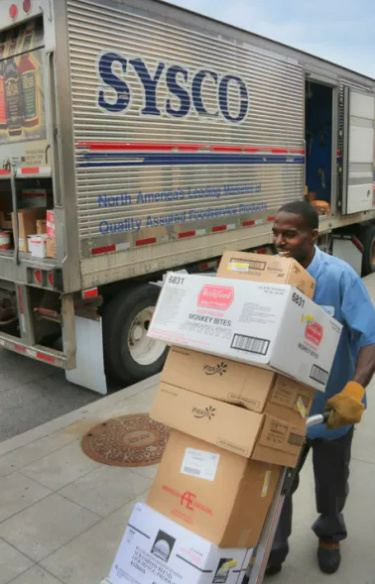 Local truck driving involves transporting goods within a relatively close distance, usually within less than a day drive. This means you're more likely to be home in the evenings and on weekends, allowing for a fairly even work-life balance. These driving jobs are a great choice for someone who wants or needs to be reliably spending time at home during their off-hours.
The flexibility and familiarity of routes are significant pros of local driving jobs. Working a local route will allow you to become familiar with the routes, roads, and traffic patterns within the area that you are likely to be frequenting, making the job less challenging in terms of navigation.
Short-haul truckers are often limited to local or regional areas, meaning you may miss out on the opportunity to explore different regions or experience long cross-country drives. Also, short-haul jobs often pay less than long haul jobs due to the shorter distances covered and the frequent stops and deliveries involved.
The average salary for local truck drivers can vary depending on factors such as experience, location, and the company they work for. As of 2021, the average annual pay for local drivers ranged from $50,000 to $65,000 CAD. However, it's worth noting that this figure can fluctuate and may not include bonuses, overtime, or other benefits.
Local driving jobs include, but are not limited to, delivery drivers, shuttle drivers, and LTL (less than truckload) drivers. Deliver drivers transport goods within a specific city or region, making multiple stops to deliver or pick up loads. Shuttle drivers transport goods between different facilities or terminals within a limited geographical area. LTL drivers transport smaller shipments that do not require a full truckload, making multiple pickups and deliveries in a day.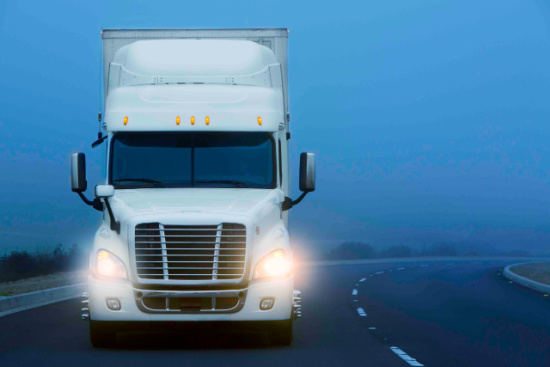 Long-haul Driving Jobs
Long-haul truck driving involves transporting goods over long distances, often across provinces, the country, and even into other countries. These jobs often offer higher pay compared to local jobs due to the longer distances and more time spent away from home. You'll also have the opportunity to explore different provinces and regions while driving a variety of different routes. If you enjoy your own company and want to see different parts of the world, long-haul may be a better choice than short-haul!
The most notable con of long haul routes is the extended time away from home. Long-haul drivers may spend days or weeks away from their families and friends, leading to potential homesickness and limited personal time. Long-haul drivers also often work irregular hours, including overnight shifts, to meet delivery deadlines and accommodate various time zones.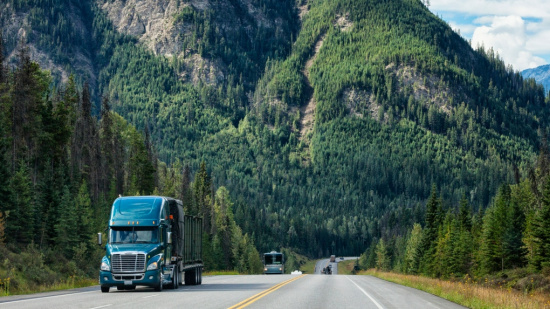 Long-haul truck drivers in Canada can earn a higher income compared to their short-haul counterparts. As of 2021, the average annual salary for long-haul truck drivers in Canada ranged from $60,000 to $80,000 CAD. However, it's important to note that this figure can vary based on factors such as experience, company size, and the type of freight being transported. Additionally, long haul drivers may receive additional compensation for mileage, bonuses, or per diems.
Long-haul driving jobs include, but are not limited to, cross-country drivers, regional truck drivers, and team drivers. Cross-country drivers transport goods from one end of Canada to the other, covering vast distances and often crossing provincial borders. Regional truck drivers operate within a specific region or several neighboring provinces, hauling goods to and from distribution centers or warehouses. Team drivers work in pairs, taking turns driving to maximize efficiency and cover long distances within shorter time frames.
–
When considering a truck driving career, it's crucial to weigh the pros and cons of both local and long-haul truck driving jobs. Local trucking offers the benefit of more predictable schedules and being home more frequently, while long haul trucking provides higher earning potential and the opportunity for travel and exploration. Ultimately, the choice between the two depends on your lifestyle preferences, personal circumstances, and career goals.
Whichever path you choose, the trucking industry offers a wide range of opportunities for individuals who enjoy the open road, have a strong work ethic, and value the importance of transporting goods across the country. Whether you prefer the local roads or desire the adventure of long-haul journeys, the trucking industry in Canada has a place for you.