Meet Donna and Geoff Wright, a dynamic duo of professional drivers from Kelowna. We had the opportunity to chat with them about their experience in the industry – together, they have a combined 41 years of time spent on the road!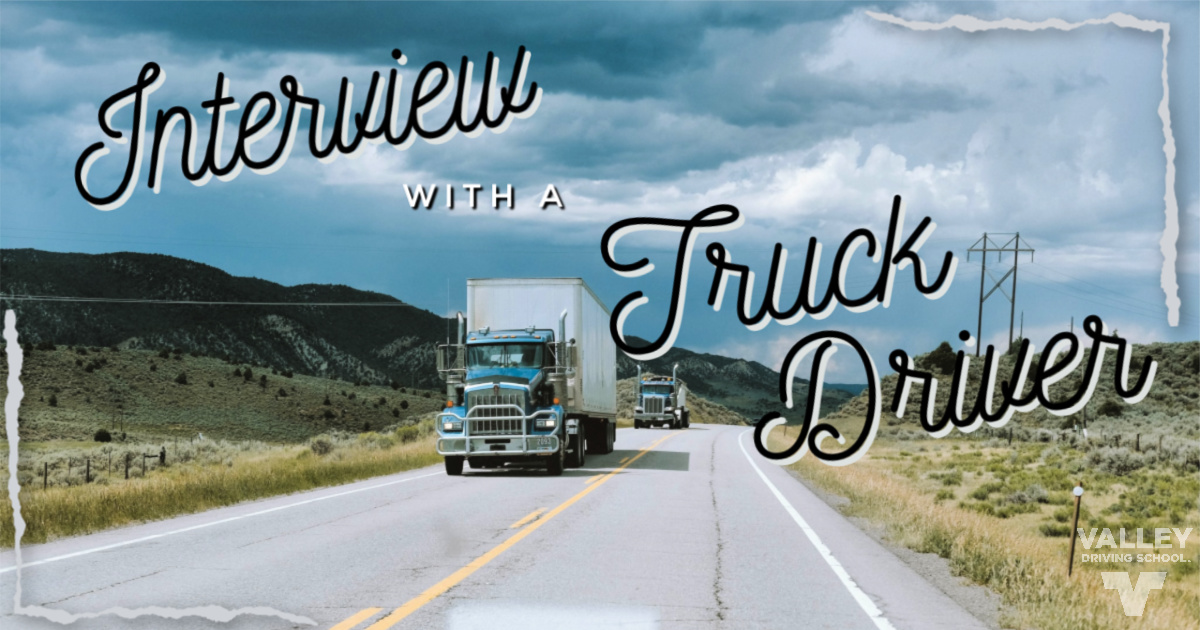 In this week's blog post, we're looking behind the steering wheel to learn more about their journey and why they find so much personal satisfaction in their shared career.

Getting Started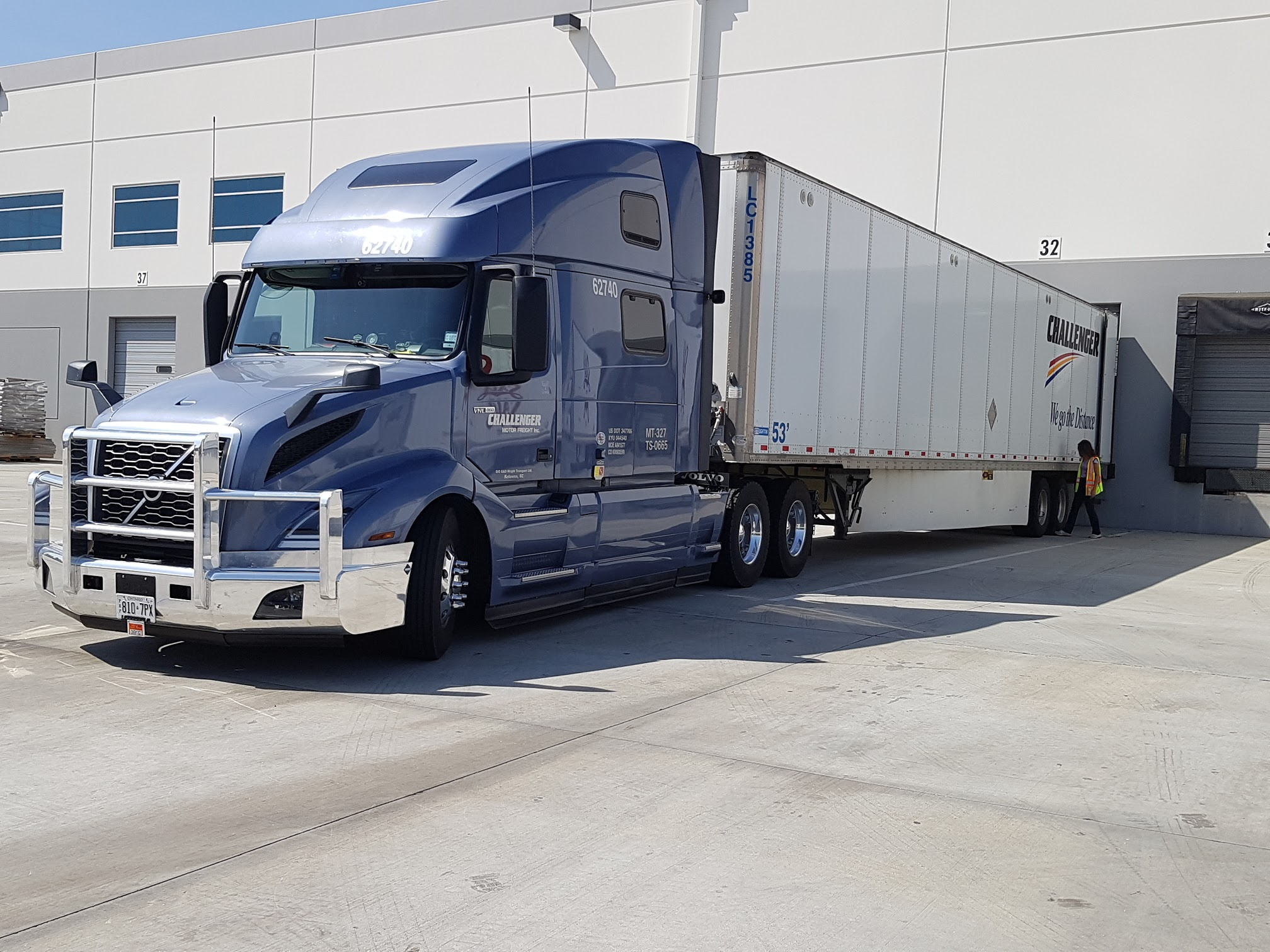 "I got into trucking four years ago," says Donna. "Geoff has been driving for 37 years." Both Donna and Geoff were working in the oilfield, Donna as a safety administrator and Geoff as a truck driver moving equipment with lowboy and low bed trailers, when they faced uncertainty with the future of their jobs. "I decided to complete the Air Brake Course and surprise Geoff," says Donna. "I wasn't really sure if that was the right path for me, but I thought, 'what the heck'. Surprised, he was!"
In the following weeks, Geoff sent out resumes to several trucking companies and indicated that we were interested in giving team driving a chance. Challenger Motor Freight was very interested in hiring the pair, so long as Donna successfully completed her Class 1 training. Valley Driving School came highly recommended to her, and that's where it all began.

Working for Challenger
Once Donna went through her Class 1 training with Valley and successful passed her ICBC road test, the pair became company drivers with Challenger. After a year as company drivers, they took the plunge and purchased their own 2019 Volvo 860, then traded that for a 2020 Volvo VNL 860, managing to put a staggering 441,000 kilometres on in just short of a year. Donna remarks, "being owner-operators is a whole new ball game!" Donna and Geoff continue to work as owner-operators with Challenger. "They are a very good, safety-oriented company to work with," Donna says. "The safety of their drivers comes before the load. We highly recommend them."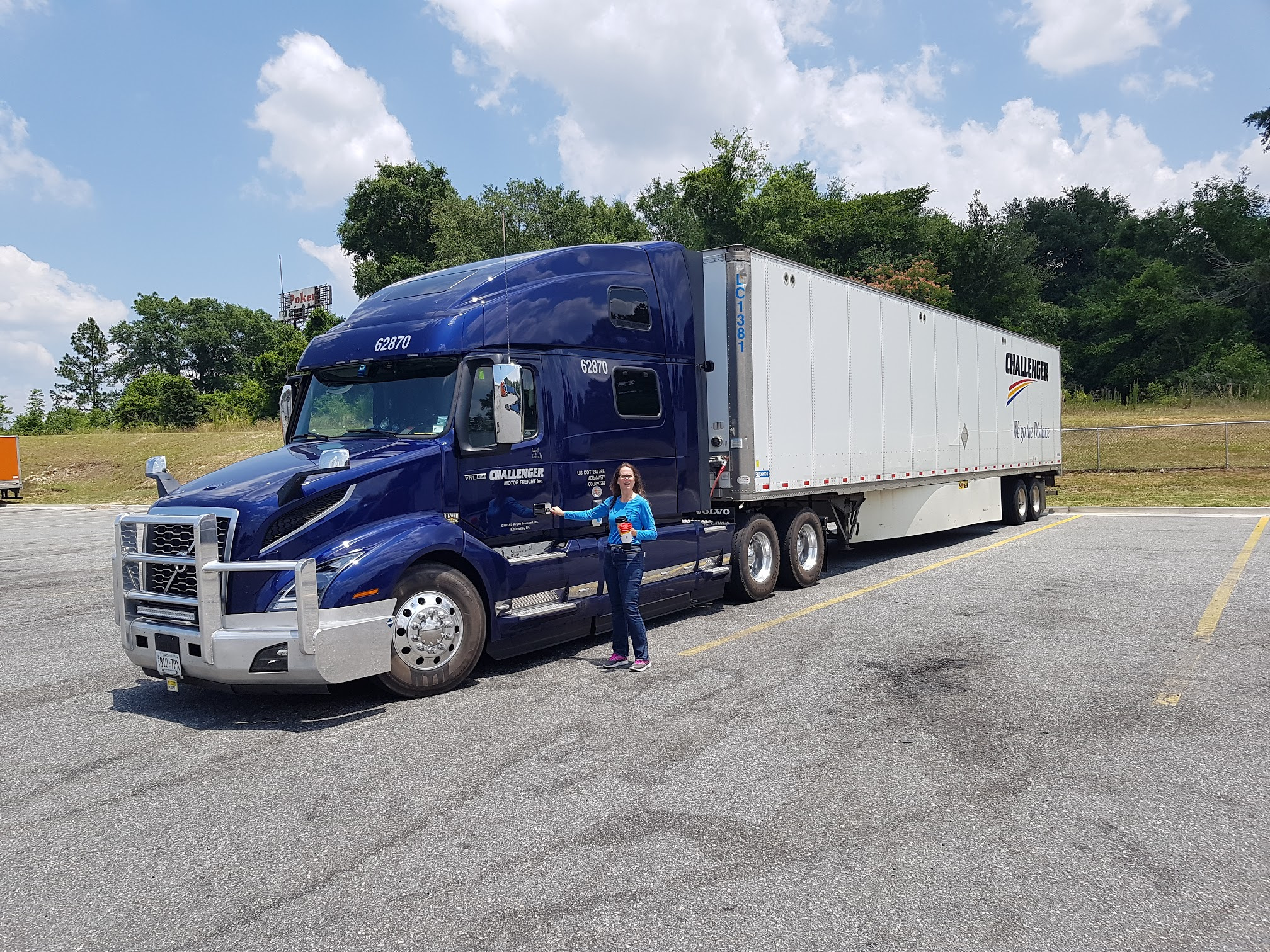 As Team Open Board Drivers, Donna and Geoff drive all across Canada and the United States. Out of 52 states and territories, there are only about 10 they haven't been to. When they're driving in Canada, their most common route is from the West Coast to Montreal and back. Every day is a bit different for Donna and Geoff, and it's always an adventure. They don't stop for long – they do 12-hour shifts. The nice thing about being on the road together means that when it's home time, they can plan their days off with relaxation and fun outings. A good day driving, for them, is about 870 kilometres (540 miles) each.
Geoff is originally from England, and has some unique experience driving Volvo, Daff, ERF and his all-time favourite, Scania trucks. Donna trained on a Kenworth and a Volvo, but has also driven Peterbilt and Freightliner trucks.
Overcoming Obstacles
In the early days of driving, Donna found the route planning somewhat overwhelming. She tends to leave that to Geoff as he's very good at that – he has a knack for remembering routes, road names, and customers' addresses. On one particular day; however, Donna's shift was nearing the end. She wasn't very comfortable backing yet, so she would try to find the easiest places to stop. She ended up on a residential road, but kept her cool and was relieved to see a large parking lot at the end of the street. After breathing a sigh of relief, she woke Geoff, who realized they were in a church parking lot. Thankfully, they didn't mind their unexpected visitors.
On another occasion, they found a parking spot, settled in for the night, and much to their dismay, awoke with frost on the duvet and minus-30 temperatures. Needless to say, they forgot to turn on the heat.

Enjoying Life on the Road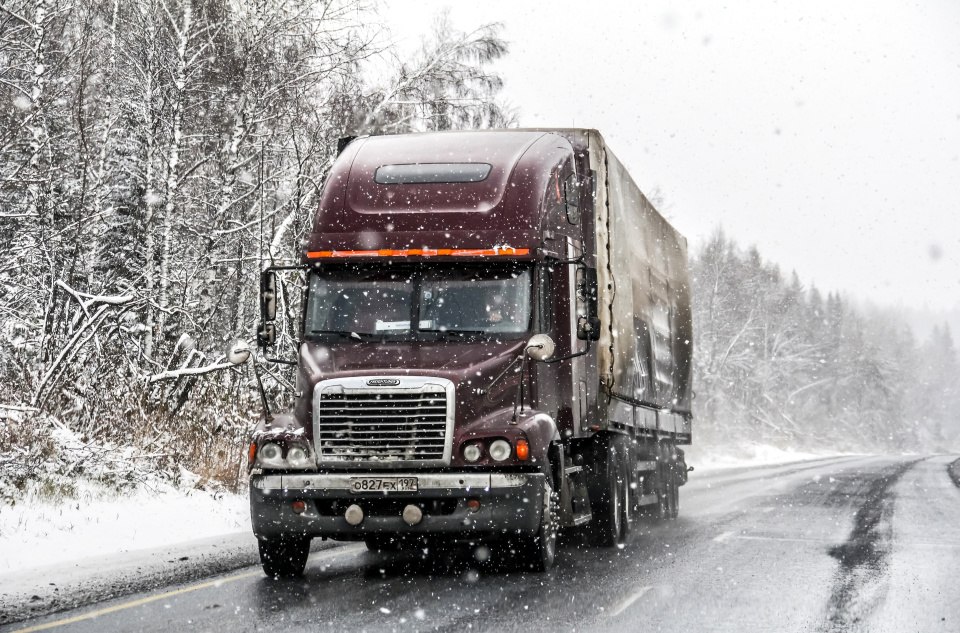 Donna's favourite things about the job? The views, the wildlife, and not having to ask your boss if you can stop and sleep, eat, or exercise during your shift. The not so great? Depending on how long you choose to be on the road, family time, diet, and exercise can be hard to balance. Winter weather can also be challenging. One of the less obvious ones? "There are not many toilet stops in Canada," Donna says. "It's shocking."
Donna's top tip for aspiring drivers? If an opportunity arises to take a run or two with an experienced driver, take it. It helps you get a real feel for what it's all about. She also emphasizes the importance of professionalism – effort goes a long way. "Do your best every single minute," she says. Their best advice for new drivers is to always be aware of your surroundings, and never let drivers on the road push you past your comfort zone. Always be safe – it's better to arrive alive than not at all. Donna also emphasizes the importance of continuous learning: "Get as much knowledge and practice as possible. Don't just don't the bare minimum of training," she says.
We finish up our interview and Donna recalls her Class 1 training with us back in 2016, and can't say enough, thanking "everyone at Valley, and a huge thank you to Ben for all his patience, fun, and training." Donna and Geoff have no plans on stopping what they're doing, and can't think of a better place to be than on the open road together! If you're out there, keep an eye out for Donna and Geoff, cruising across Canada!