Once a licence plate or insurance decal is affixed to a vehicle, many drivers don't think about them again! It's just a part of the process when owning and operating a vehicle - getting plates, buying insurance, and getting it registered. Insurance decals and licence plates can go missing after you've gone through the entire process, leaving you without these important vehicle identifiers, and they mostly go missing due to theft.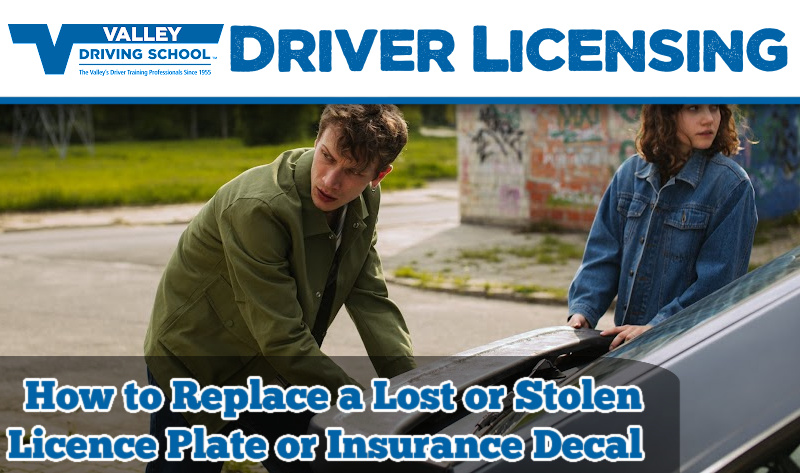 If you are the victim of theft of a licence plate or insurance decal, what can you do?
Why do licence plates and insurance decals get stolen?
Stealing or tampering with licence plates is more common than you might think. Registration and insurance tags are often stolen when people can't afford to pay fines or costs associated with registering and insuring their own vehicles. When the whole plate gets taken, a common reason is that someone is committing a crime with your licence plate. Oftentimes, people don't even realize their plate is missing until they have been contacted by the police.
To help prevent the theft of a plate or insurance stickers, we've compiled a few tips that anyone can deploy to protect themselves. In the unfortunate event that your plates or decals are stolen, or if they get lost, we've outlined the process for replacing them.

Preventing Theft
There are a few key things we can do to make it difficult for would-be thieves to take your licence plate and insurance decals!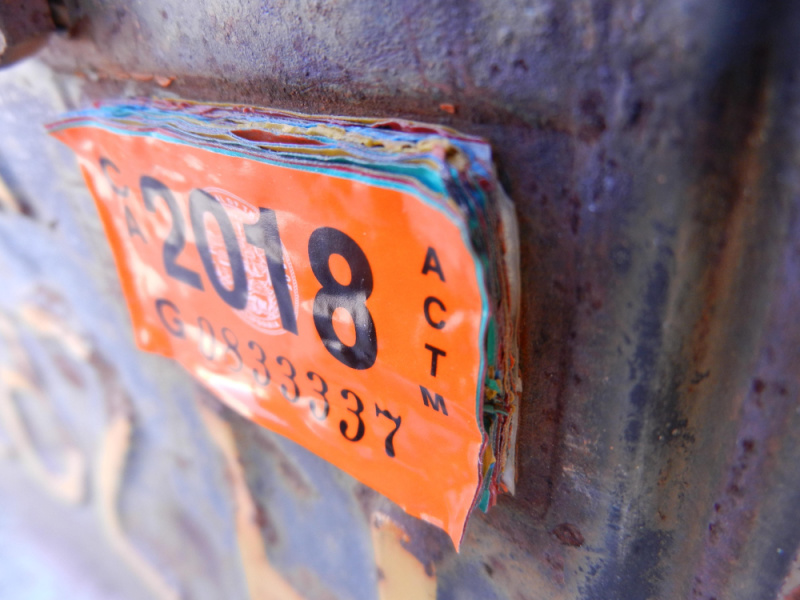 Licence Plate Security Screws
You can get special licence plate screws that require either a special screwdriver or wrench to remove the screws holding the plate to the vehicle. Most of these solutions are cheap and easy to employ.
Remove Used Decals
When drivers receive their new insurance decal, many will simply place the new decal over the old one. Get in the habit of removing the build-up of decals, as even a small stack of decals can make them easier to steal or get blown off while moving.
Pretrip / Circle Checks
Drivers should be completing a pre-trip check before every drive, and checking the licence plate and insurance decal can easily be worked into this routine. If it isn't already, make a circle check part of your regular routine and make sure that, if you do have your licence plate or insurance decal stolen, you notice it as soon as possible and can start the process of having them replaced.

How do you replace a lost or stolen licence plate or insurance decal?
If you end up in the unfortunate position of losing insurance decals or a licence plate, or you find that they have been stolen, ICBC is ready to help. If both of your licence plates or the licence plate with the insurance decal is lost or has been stolen, you should report the incident to police. After notifying the police, take your police case number, insurance documents, and remaining plate (if you still have one) to your Autoplan insurance broker. You can expect to have a fee for new plates as well as a new insurance decal.
If only the one licence plate without the insurance decal is missing, there is no need to notify the police or create a file, so you can just visit your Autoplan insurance broker to get a replacement. You can still expect to have the fee for new plates and an insurance decal.

If you still have both your plates but the insurance decal has been lost or stolen, you'll need to report this to the police and visit your Autoplan insurance broker afterwards with the police case number. You will need to pay the fee for a new insurance decal, but will not need to pay for new licence plates.

Insurance Decals No Longer Required
It will be important to know this information for the time being, but as of May 1, 2022, ICBC is removing the requirement for displaying the insurance decals. As technology advances, policing units have moved towards using automatic automated licence plate readers that provide the same information as the insurance decals. This change also coincides with online insurance renewal becoming available, as ICBC moves towards more ease-of-use for their customers.