Finding people that get us can be difficult sometimes. The Instructor and student relationship is no different; some students need an Instructor who possesses certain personality traits and an experience level that complements the students learning style. Learning how to choose an Instructor can be pivotal in your success in driver training.
In this post we'll describe the ideals that can help students successfully choose the right Instructor.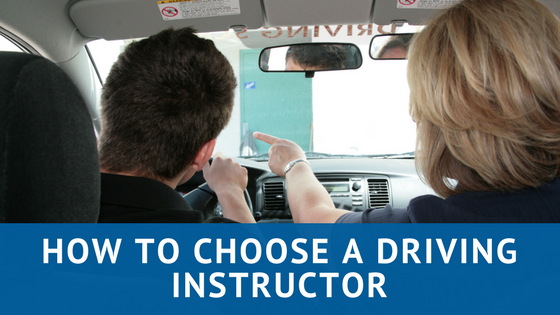 Ask For What You Want
During the registration process, the school should ask various questions to get the correct insight into the student's specific needs — both in terms of what they need to develop their driving skills, and to unearth the type of interaction they'll benefit best from with their Instructor.
Reputable driving schools that place an emphasis on student success, and understand the complexities of how people learn, will allow clients to request a certain Instructor. These requests are usually the direct result of a positive referral from friends, family, or social media. Alternatively, students can describe the type of Instructor they'd like to be matched with; this can sometimes mean someone who has worked with ESL frequently or speaks another language, or a preference to learn with a male or female Instructor.
"Sometimes students share with us that they're very nervous to drive or may have anxiety about driving, so we try to pair them with a soft spoken Instructor that's been made aware of the situation, and has a history of working with students apprehensive about driving for the first time " says Melissa Hannam of Valley Driving School. "Of course, at any time if the student feels like they would like to change Instructors, we can absolutely accommodate a change as listed in our Satisfaction Guarantee."
In the event a student doesn't think the pairing is a match, they should feel confident in addressing their concerns with the office manager. The office should respond with the sympathy and flexibility to accommodate a change of Instructors if necessary.
Having the option to change Instructors can be difficult to accommodate with a smaller driving school. Sometimes no additional staff means no alternative Instructors to choose from. A school and their Instructors should also be able cater to students who have busy personal schedules with work, school, etc., so specific Instructor availability may be a primary aspect of the selection process. Instructors who are available on evenings and weekends, for example, can accommodate certain lesson availability that helps students to choose times that work with their busy schedule.

Check Their References
It's inevitable that great Instructors build up a wealth of positive referrals over time. We see this happen consistently when family members and friends who had a great experience recommend the same Instructor. When students learn and feel safe while having fun simultaneously, they tend to remember their Instructor.
"We have some Instructors who are heavily requested," concedes Hannam. "While all the Instructors teach similar content, some have the natural ability to connect with certain students better than others. This doesn't mean one is better than the other, it simply reflects a strong, effective match and level of motivation encouraged by that person. Alternatively, sticking to the rules of the popularity game isn't always the best judge of teaching skills as the flip side can be true, as well; Instructors can be fun to be around and the students ends up enjoying their time in the car, but they may not be learning in the best way possible for their specific learning style."
Telling a student they are "the best driver" and "of course they will pass the road test" may get them to like you, but that doesn't teach them anything or help them develop their skills. Sometimes an Instructor must have a tough conversation when a student thinks they are doing well but could be making better decisions behind the wheel. The Instructor may have to ask questions to bring them back to some self-realization. For example:
Instructor - "That right turn we completed back there, how did you feel it went?"
Student - "I think it went great!"
Instructor - "Do you remember what happened as we approached the intersection?"
Student - "You had to tell me to slow down."
Instructor - "That's right. How was our speed as we came up to the intersection?"
Student - "I was going too fast, so I should have started to brake much earlier."
If the Instructor didn't feel comfortable in this situation to offer constructive insight after the student said the turn went "great", the opportunity to learn would effectively stop there. An Instructor will be requested if they can make those difficult discussions enjoyable, and worthy of learning. It's less about coming down hard on students who make mistakes than it is about encouraging them to see where they've made an error and how to best correct it.
A comprehensive summary at the end of the lesson with a report for the student and/or at-home supervisor to review can also be helpful when determining if the learning is happening and what the Instructor is teaching. This type of progress report, on top of meaningful interaction, can help the supervisor know the areas to review. This will ensure positive ongoing driver development and what aspects of driving — cornering and speed in this instance — to practice, in between lessons.

Having Fun While Learning
"In my experience, students want to have fun while also learning" says Hannam. "They want someone who is patient and calm in the car. A strong Instructor will allow students to make mistakes so they can understand the consequences of their choices — short of an accident, of course. An Instructor who is always saying, "no don't do that," or is constantly on their Instructor pedals doesn't allow the student to develop critical thinking skills and confidence in their own skills and decision-making abilities."
Successful Instructors have the ability to coach students on how to make safe decisions rather than just telling students what to do and how they should be driving. Offering critical feedback and experiential education allows students to develop critical thinking skills and make the correct decisions while behind the wheel. Once a qualified supervisor or Instructor is no longer in the vehicle, a new driver needs to have understood and developed the ability to make their own road decisions. If students are always told how to react and behave, the Instructor is removing their ability to make that turn or enter that intersection when no one is there to tell them how or walk them through the maneuver.
"Instructors should teach more than just how to pass the road test. Memorizing certain areas or routes may help a student pass the road test but it will not make a safe, confident driver that can drive independently," says Hannam. "Coaching students to think independently creates a safe and confident driver who can safely drive anywhere and as a result, will pass the road test."

Make The Most Of Your Match
Once a student and an Instructor have been paired, you both need to make the most of that match. Students need to be willing to invest additional time of their own to hone their new driving skills when they are not scheduled with their Instructor. Instructors need to engage with their students, providing constructive feedback. Some ways an Instructor can engage with students are:
At the beginning of the lesson:
"What would you like to work on today?"
"Where have you been driving since our last lesson?"
At the end of the lesson:
"What did you like about your driving today?"
"What are some things you think did well today?"
"What are some things that you would like to do better?"
"What are some things you would like to work on during the next lesson?"
Instructors can gauge the students' response and immediately tell how confident and/or nervous they are. Students who want to start in a parking lot or seem anxious to get in the driver's seat are typically easy to identify. "From my personal experience," says Hannam, "our Instructors are a good judge of confidence/nervousness, and that comes from the hours and hours of experience they have teaching."
In order to help a student with self-development, professional Instructors need to formulate comfortable environments that allow their students to be actively involved in their training. A good Instructor is able to help a student feel confident and be heard, and their success is truly important to the Instructor.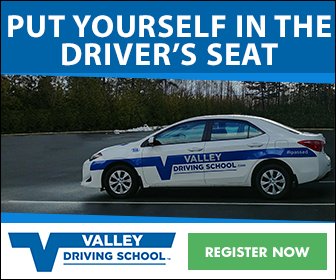 Instructors who are up-to-date on their training and certifications are also valuable to students and their parents - and rightfully so. Instructors should constantly refresh their knowledge and skills with ongoing training and upgrading. This ensures Instructors are always knowledgeable with any updated driving rules and regulations and constantly relaying accurate information and feedback to their students.
We all learn and interact in different ways, so making the right connections with the right Instructor is key in how we understand and absorb knowledge to develop our own driving skills.